Android privacy settings include disabling access to settings, 3rd party browsers, and the use of WiFi.
Please Note: To get the wealth of Android device restrictions, we would suggest setting up Android EMM. This allows schools the ability to exercise an extra level of control over Android devices, as with standard Android Management you can only manage the basic features of the device such as the above mentioned 3rd part browsers etc
what will you learn?
How to get to the profile restrictions
The basic options available for android
Step-by-Step Guide
Step 1 On the left-hand side panel select Profiles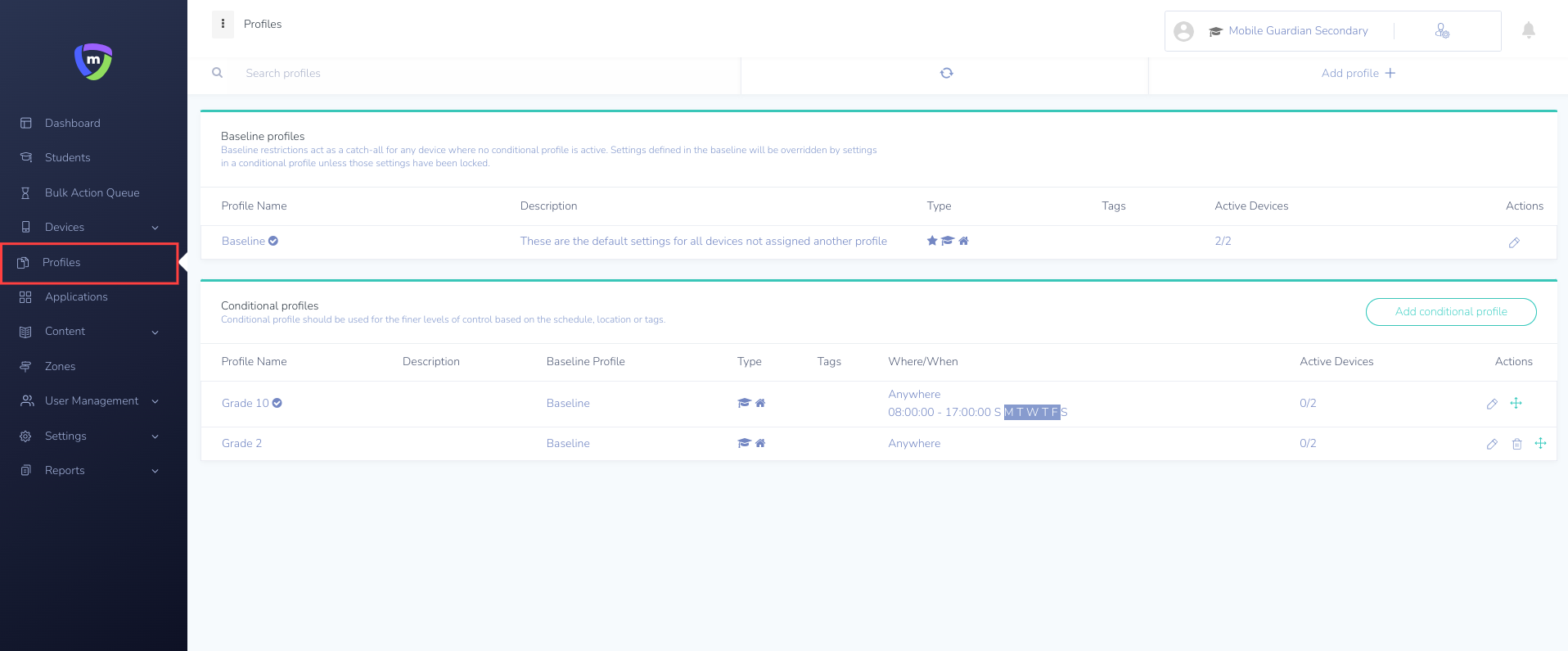 Step 2 Edit a profile as shown below.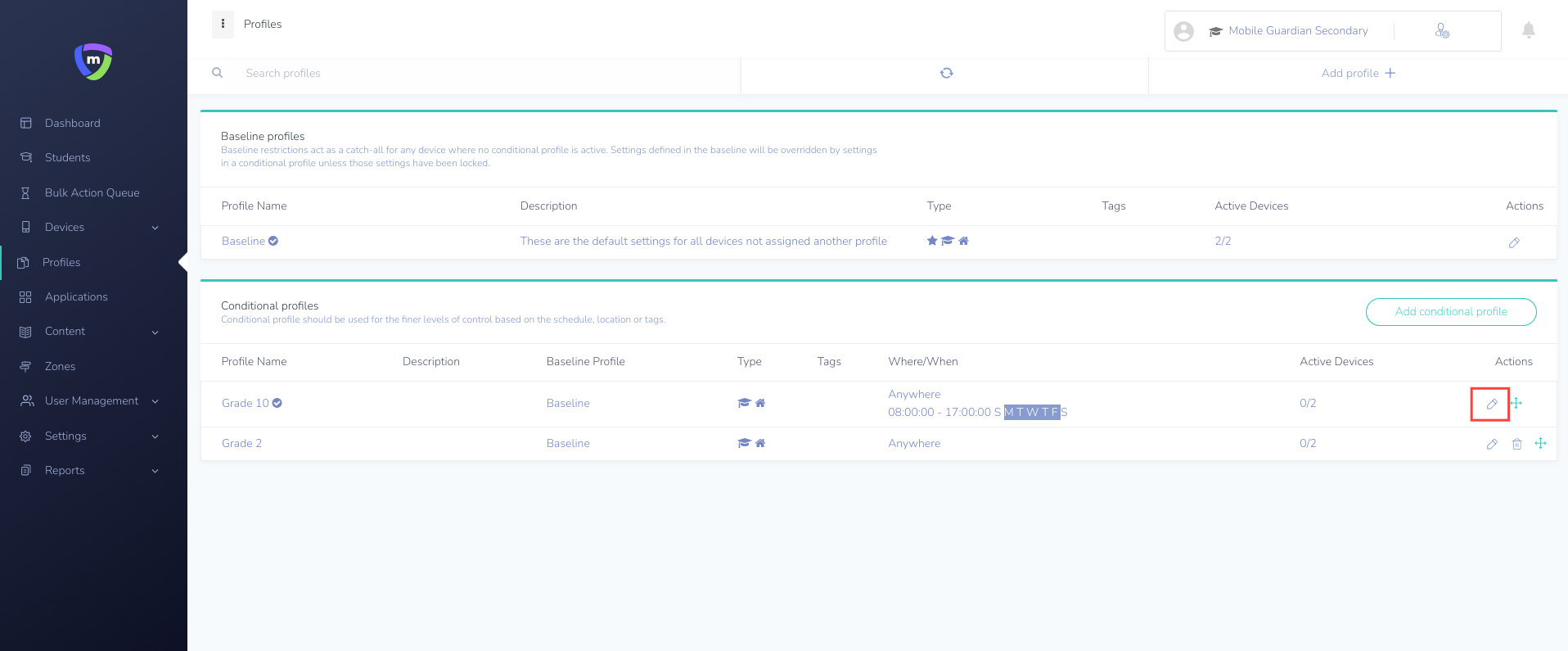 Step 3 Access the Restriction option for a profile as shown below.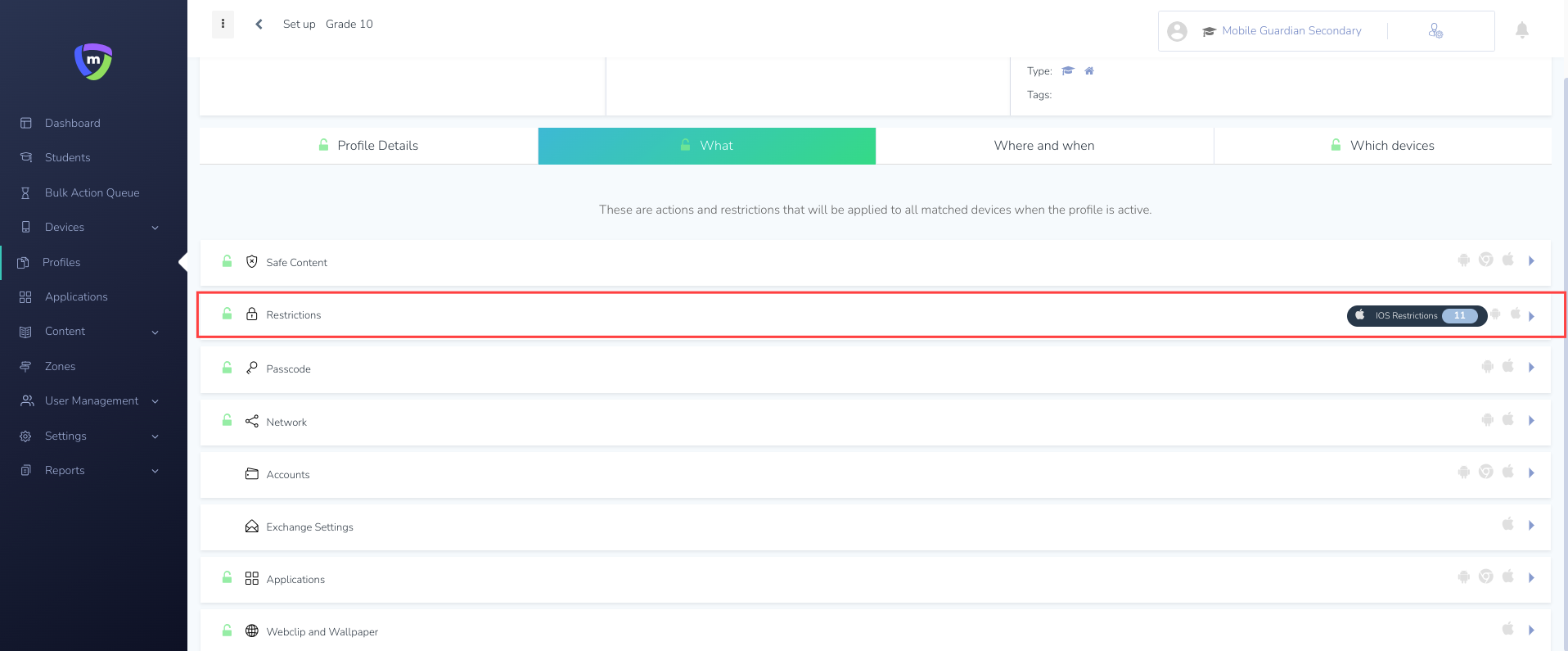 Step 4 Select the Android tab as shown below.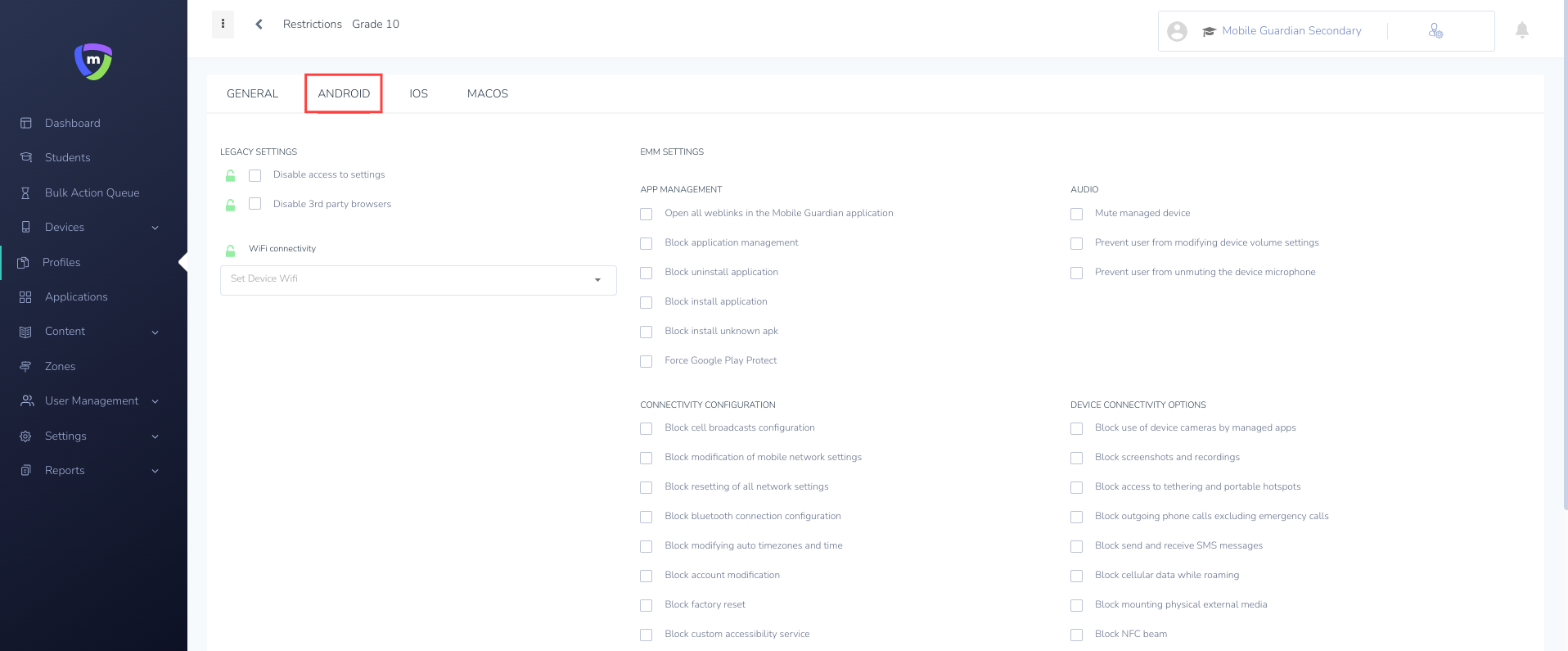 Step 5 - Select checkboxes for options to disable either Access to Settings and 3rd party browsers.
3rd Party browsers include (Opera Mini, Google Quick Search, and Google Chrome)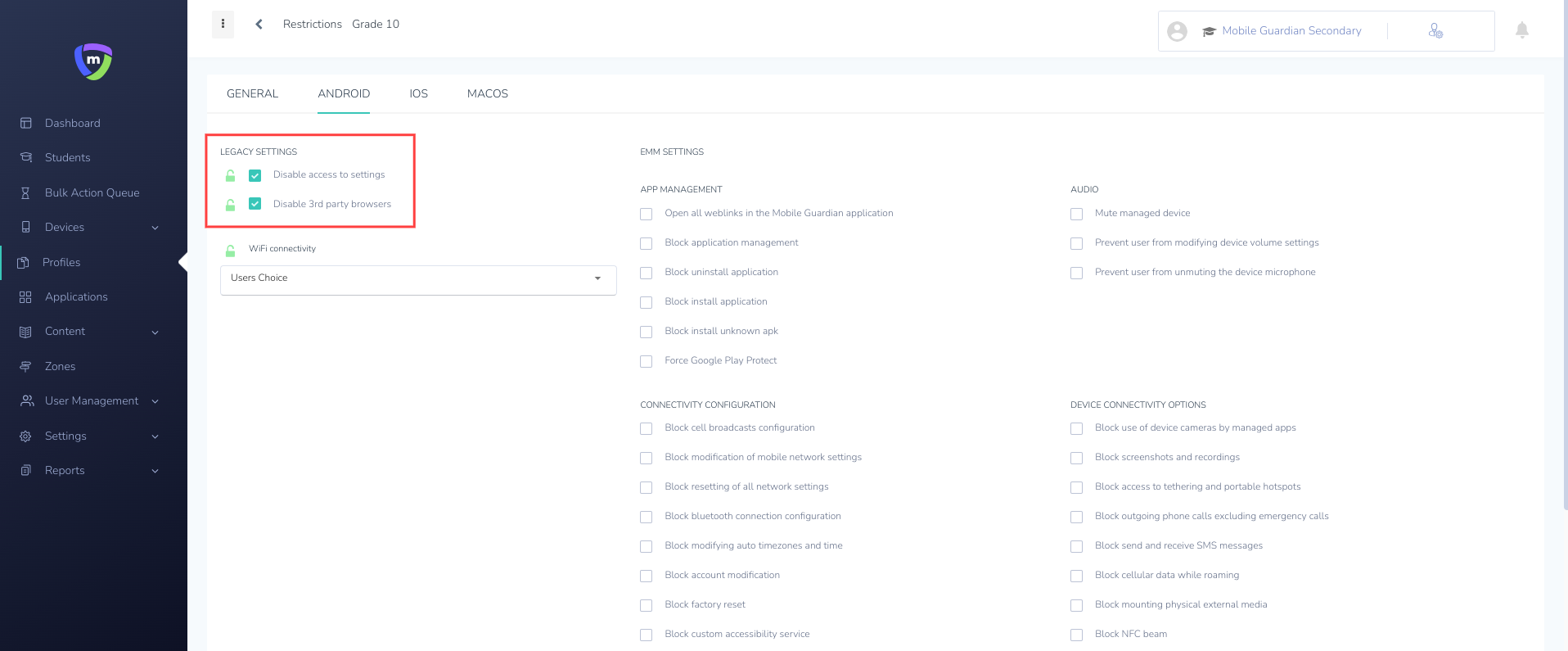 Step 6 Specify WIFI Settings, these can be set to Force On, Force Off, or Users Choice.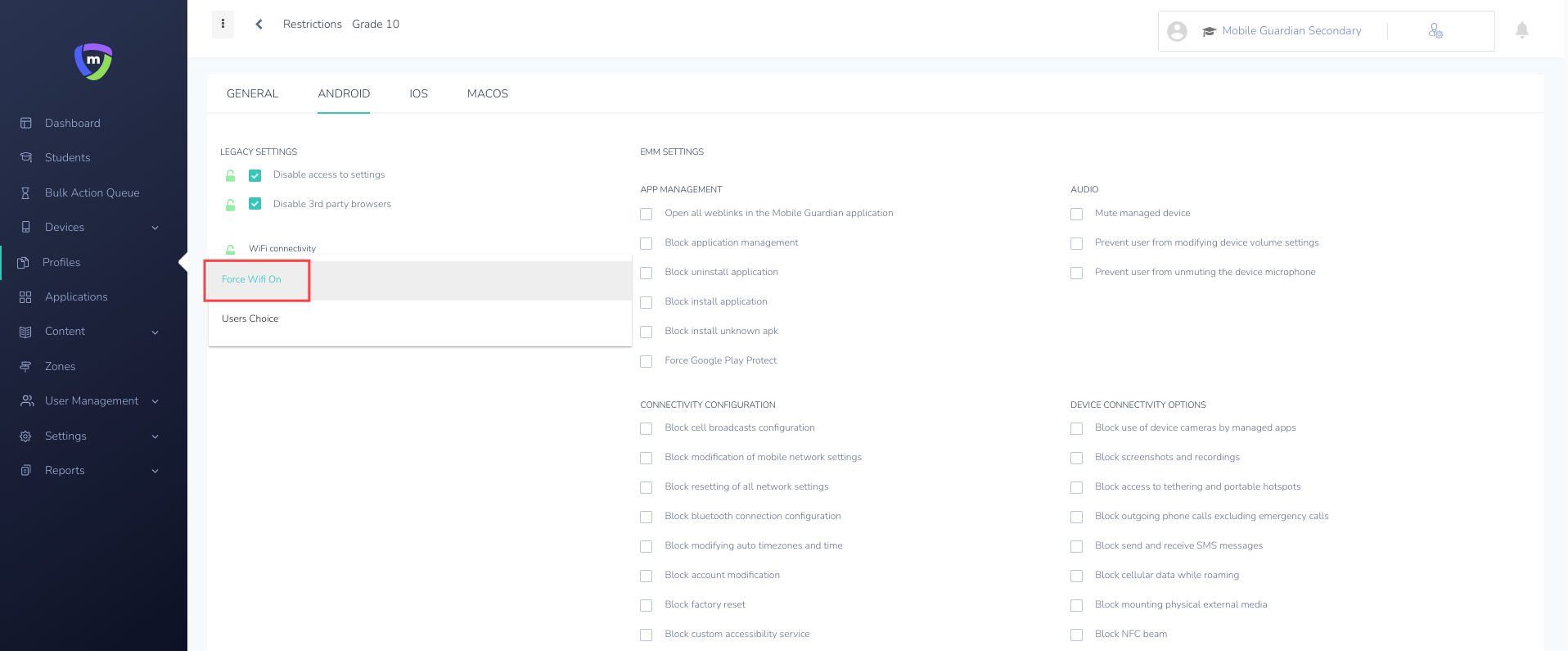 Step 7 Select the "Save" button, to confirm the setting you have set and to save them.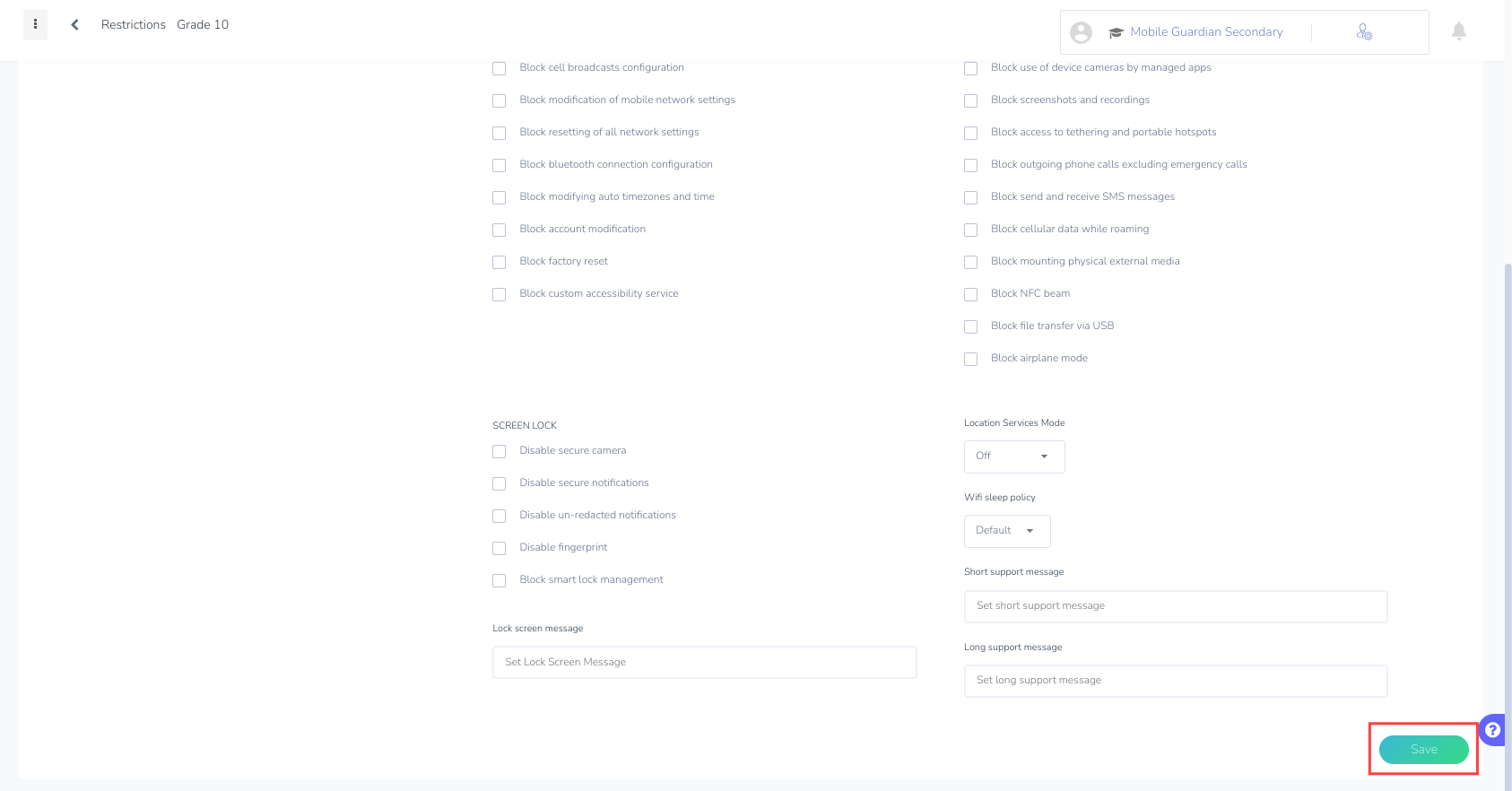 Congratulations you have now successfully configured android restrictions settings.
Please let us know if you find this helpful!
Thanks for reading :)