The Bulk Actions Queue will allow the Admin to have a visual of all bulk actions that have been completed as well as bulk actions that are currently being processed. The Admin will also have the option to cancel any bulk action that is still currently being processed.
To view the Bulk Processing Queue you would need to click on the Bulk Action Queue on the navigation panel on your Dashboard.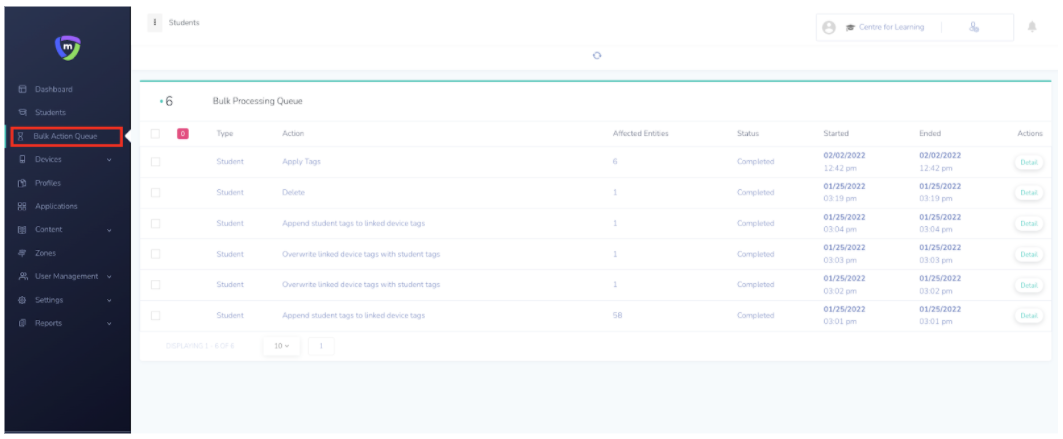 On the Bulk Processing Queue page you will have the following information that will be available:
Type: The type of the user that the bulk action was performed on.
Action: The selected action that happened on the bulk action.
Affected Entities: The amount of users that were affected by the action that took place.
Status: Provides an indication of whether the action is completed, in progress or cancelled.
Started: The time the bulk action was initiated.
Ended: The time the bulk action ended.
Actions: By clicking on the "Detail" button, a more descriptive information window of the Bulk Action will be displayed, which will include each entity name and the status thereof.
On the Bulk Processing Queue click on the "Detail" button under the Actions on the right hand side of the page then you will be redirect to the search options
Search options:
If there is a specific entity name or id you need to check on in the Bulk Action Records, you may search for the entity by entering the relevant information in the search window and clicking on the search button.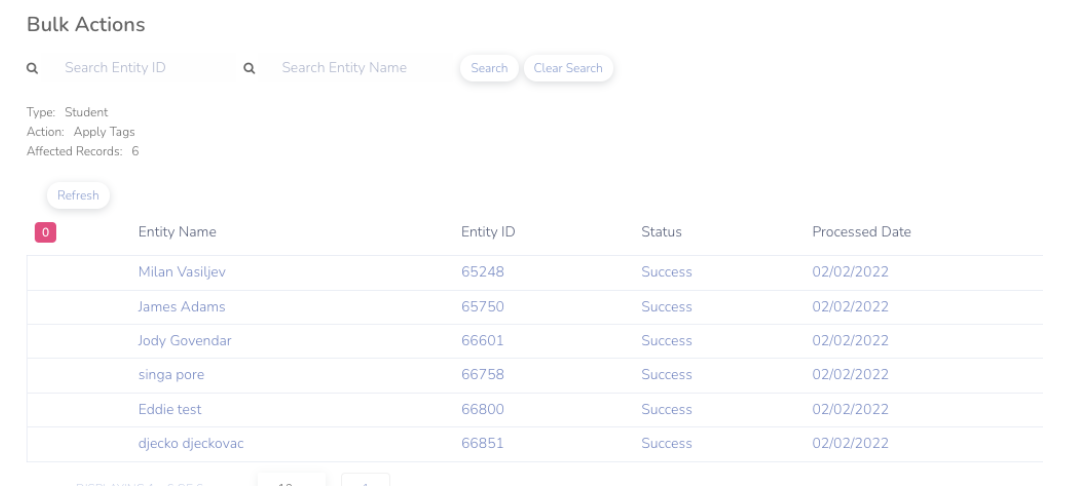 Please let us know if you found this helpful!
Thanks for reading :)