There is now the ability to add a bulk keyword list to your school. This drastically improves the profile keyword list amendment process.
There are three lists that can be used.
The first is the Mobile Guardian global keyword list which is the list provided by Mobile Guardian when the school account is set up.
The second is the School keyword list which is the list defined by the School.
The third is the Profile keyword list which is the keyword list which only applies to the profile in which is has been activated.
Adding and amending the School Keyword list:
Navigate to the Global Preferences section where the following section has been added:

Select the Bulk Upload option and add your list in the CSV format provided. Please note that this list will be overwritten each time an upload has successfully completed, so please make sure you are adding the entire list when making changes.
The School Keyword list has now been added to the school account.
Adding and amending the Profile Keyword list:
in the Profile section is where the Keyword settings reside and where the selection of which keywords to apply to the specific profile are configured.
Navigate to Profiles and select the desired profile you would like to set up Keyword restrictions. Then navigate to Safe Content > Check the Enable Keyword Filter checkbox and then select the KEYWORD SETTINGS tab. You will see the following screen: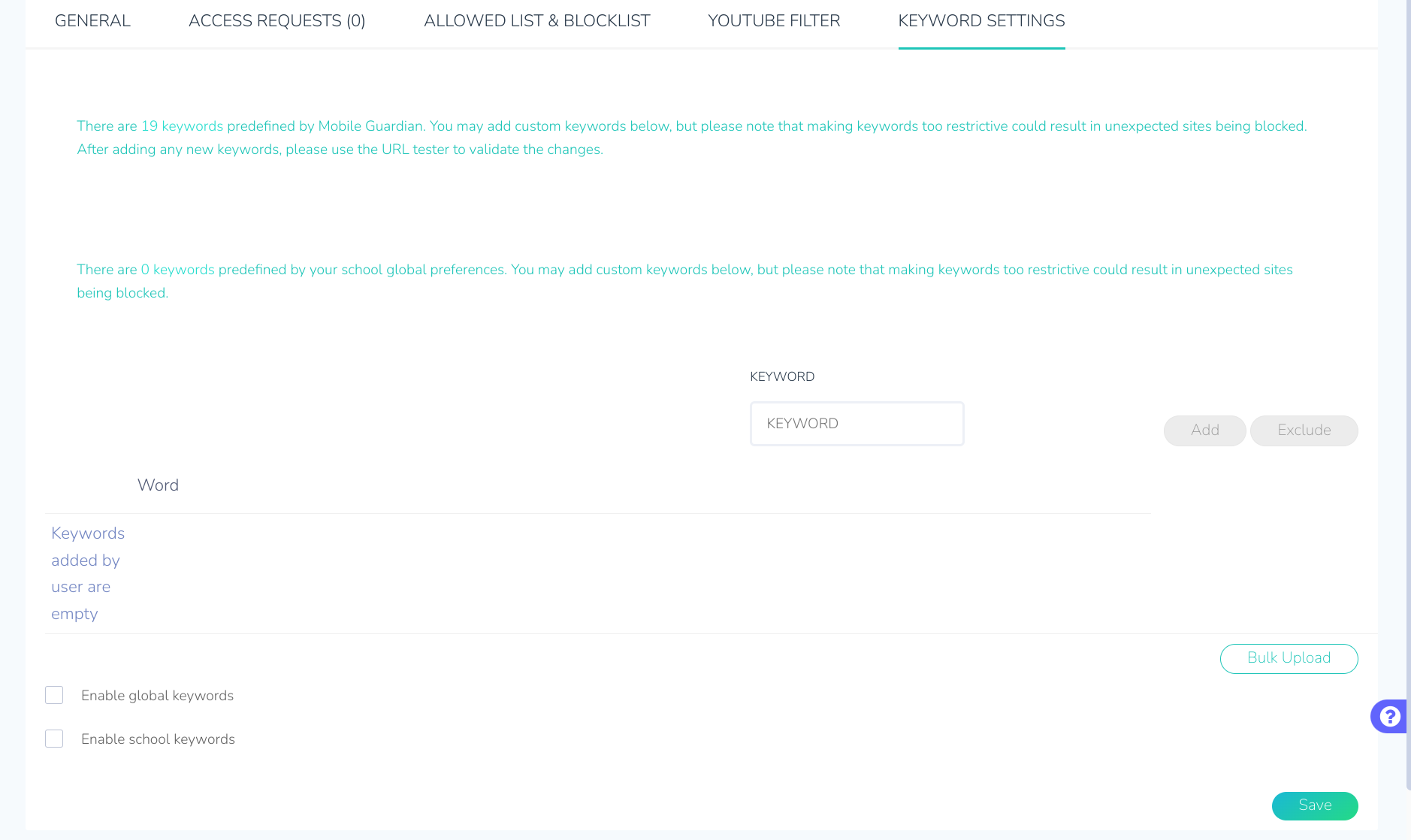 The check-boxes for the first two keyword lists are available for selection (if required).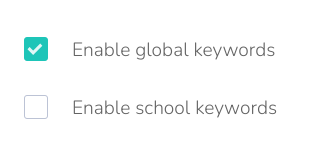 Alternatively, there is the ability to add an additional keyword list just for the profile (either add the keywords individually or using the Bulk Keyword option. If the requirement is to use all of the keyword lists available then please make sure they are all checked as if hey are not then they will not be applied to the Profile.