Configure YouTube Filter settings for categories, channels, and URLs under Safe Content settings for a profile. The content will be blocked in the Mobile Guardian safe browser.
What will you learn?
How to enable the YouTube filter

How to Whitelist and Blocklist URLs, channels, and categories

How to use the URL tester to test your configurations
The guide below will assist you in navigating the YouTube Filter settings and configurations.
Step-by-step guide
Once logged into your Mobile Guardian School Dashboard, on the left-hand menu click on "

Profile"

2. Once you have selected "Profiles", you can then click "Edit" on any profile by clicking on the pencil icon on the right side under the actions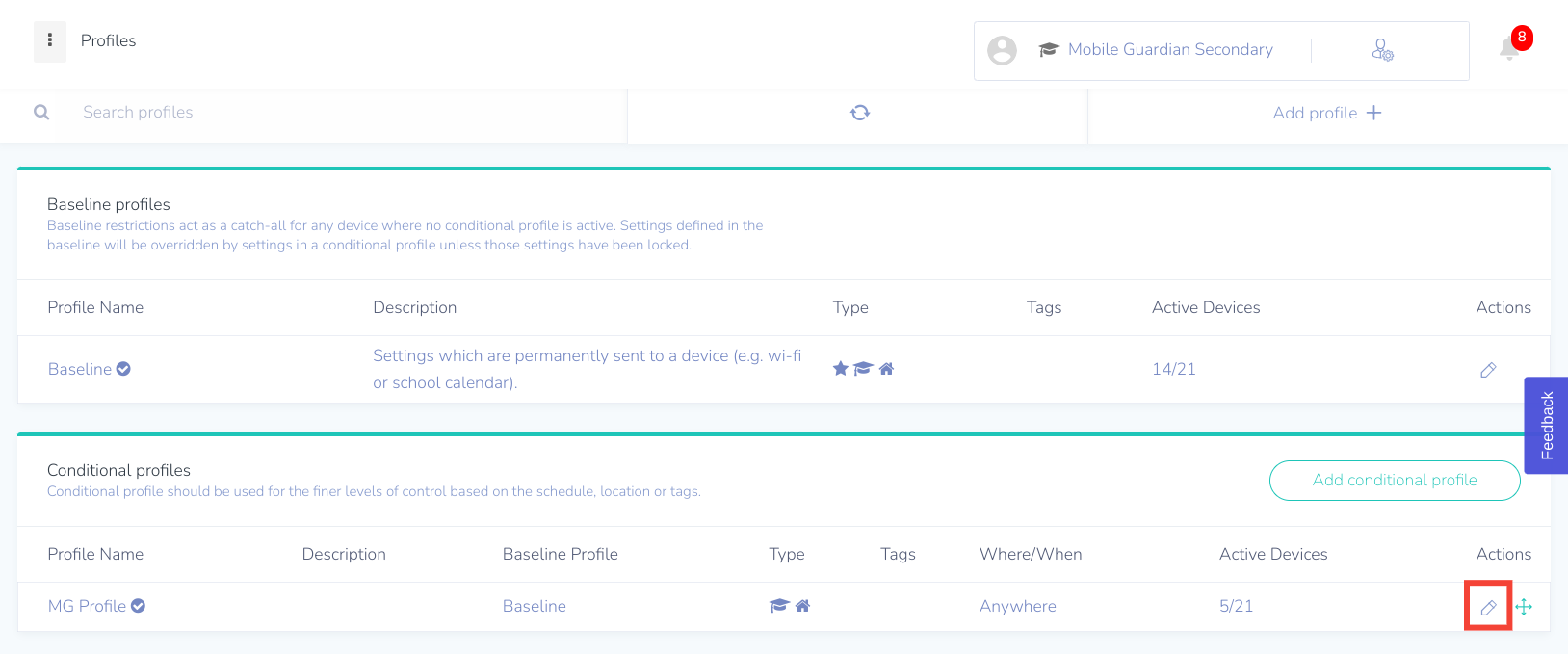 3. Click on the "Safe Content" option to proceed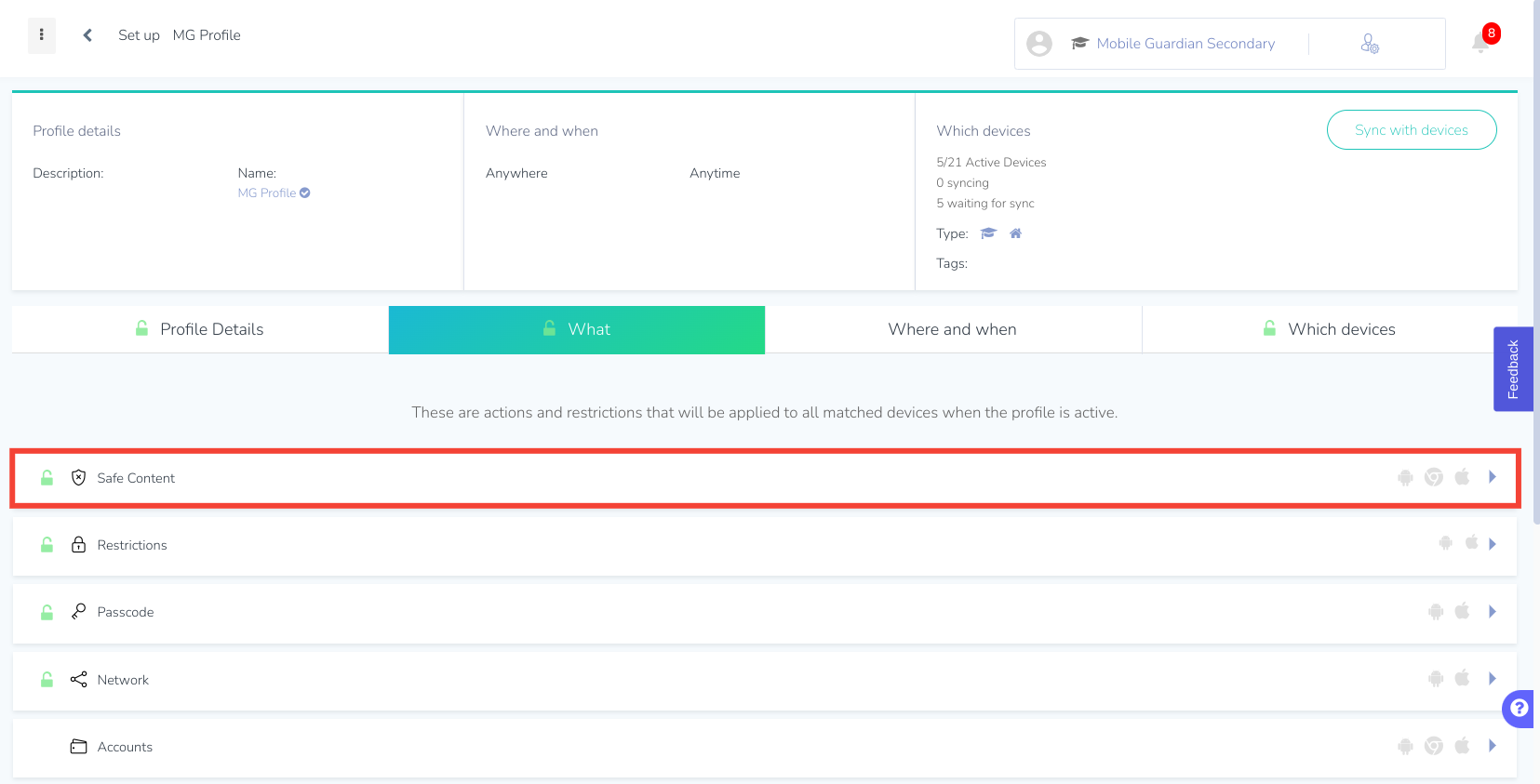 4. Tick boxes "Enable Web-filter" and "Enable YouTube Filter"
5. Click on the YouTube Filter tab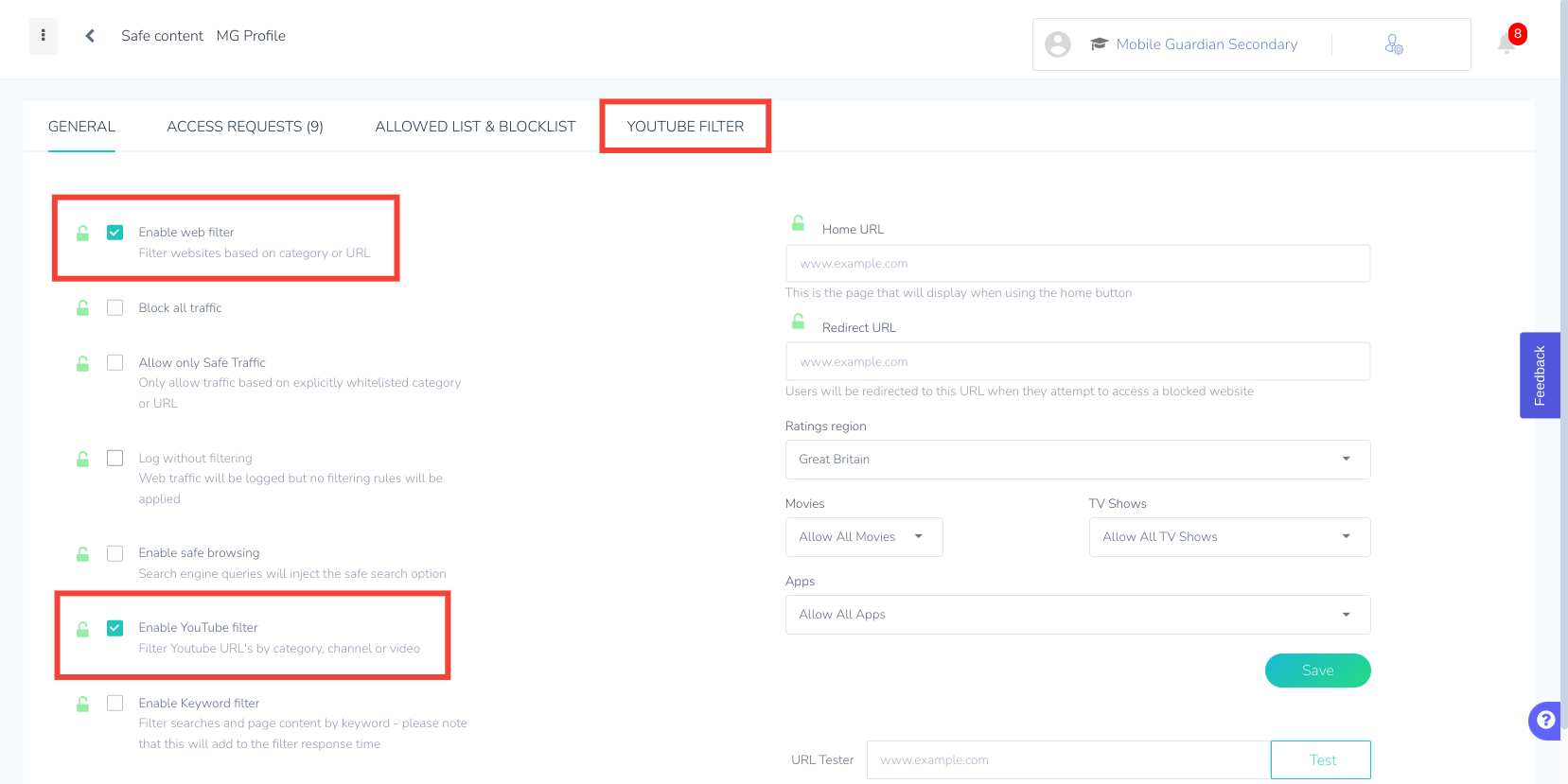 6. Under "Categories" Blocklist, click Select a category to blocklist from the drop-down menu and select a category, e.g. Comedy.
7. Click the Add button to add the category.
Note: Once your selection is added, it will block all content in the specified category in the Mobile Guardian Applications


7. Under "Channels" Blocklist, enter a channel URL to blocklist and click the Add button to add the channel URL to the list.
Note: Once the URL is added to the channel the URL will be blocked on the Mobile Guardian Application.

8. Under "Videos" Blocklist, enter a URL to blocklist and click the Add button to add the URL in order for the video to be blocklisted.

Congratulations you have learned how to use the blocklist. The same steps can be used for the Whitelist for categories, URLs, and channels by adding it to the list which will Whitelist it on the Mobile Guardian Dashboard.
Back to the Top
Please let us know if you found this helpful!
Thanks for reading :)