Please Note! Before creating a new network for a profile, make sure you have the connection details you will need at hand.
You can view network details for individual devices on the Device Information tab in the Devices section.
Please Note! if your device connect through a Proxy then this MUST BE CONFIGURED IN THE BASELINE PROFILE
Step 1 - Access the Profiles menu option
Navigate to the Profiles screen shown below.

Step 2 - Edit a profile
Edit a profile by selecting the pencil as shown below.

Step 3 - Access the Network option
Access the Network option for a profile as shown below.
Step 4 - Select the iOS Global Proxy option
Select the VPN tab as shown below.

Step 5 - Add new settings
Click the Add New button as shown below.

Step 6 - specify VPN configuration options
Connection Name - Display name of the connection (displayed on the device).
Connection Type - Select the type of connection enabled by this policy: L2TP, PPTP or IPSEC.
Server - Hostname or IP address for the server.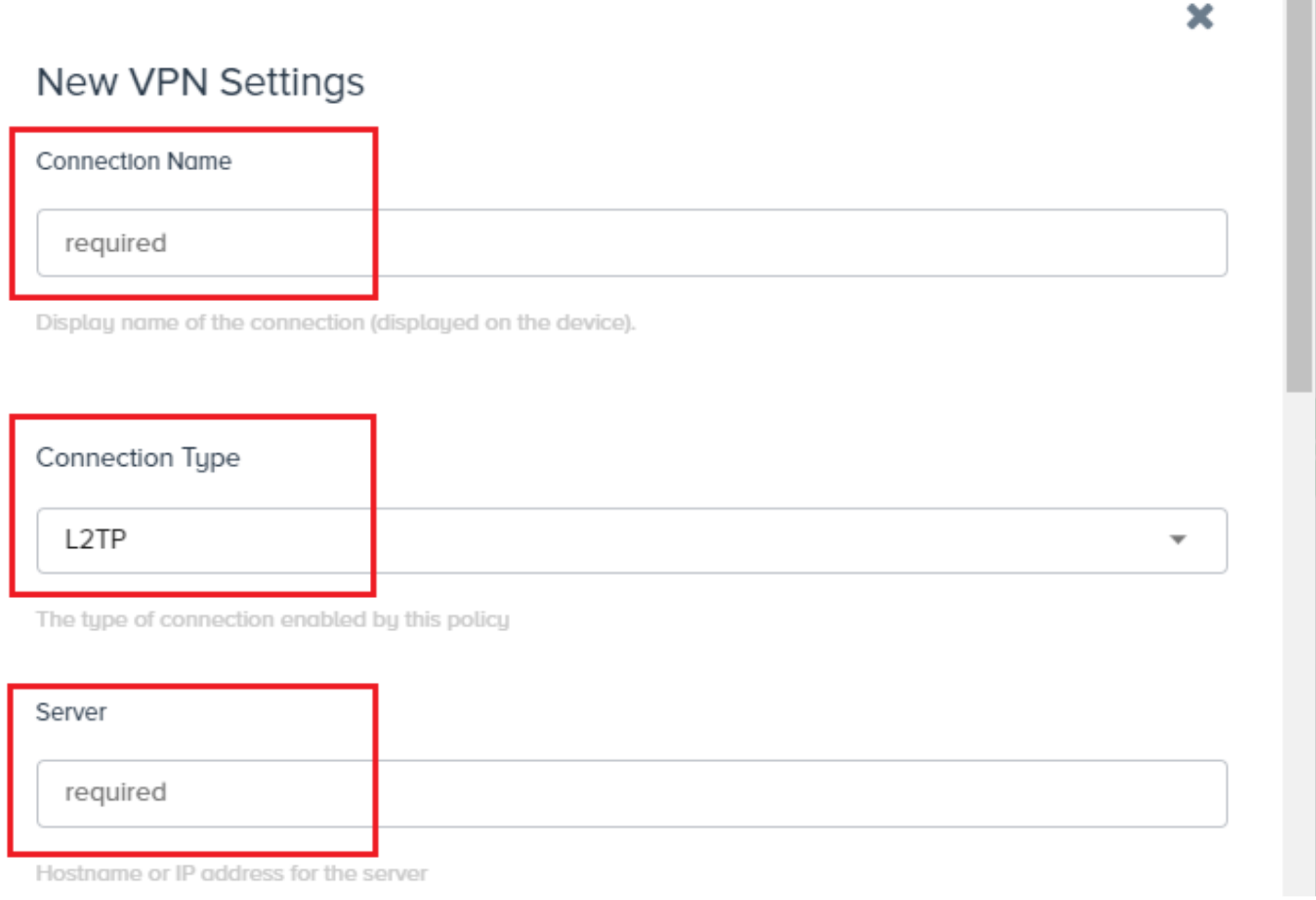 Shared secret - Shared secret for the connection.
User Authentication - Select Password or RSS Secure ID.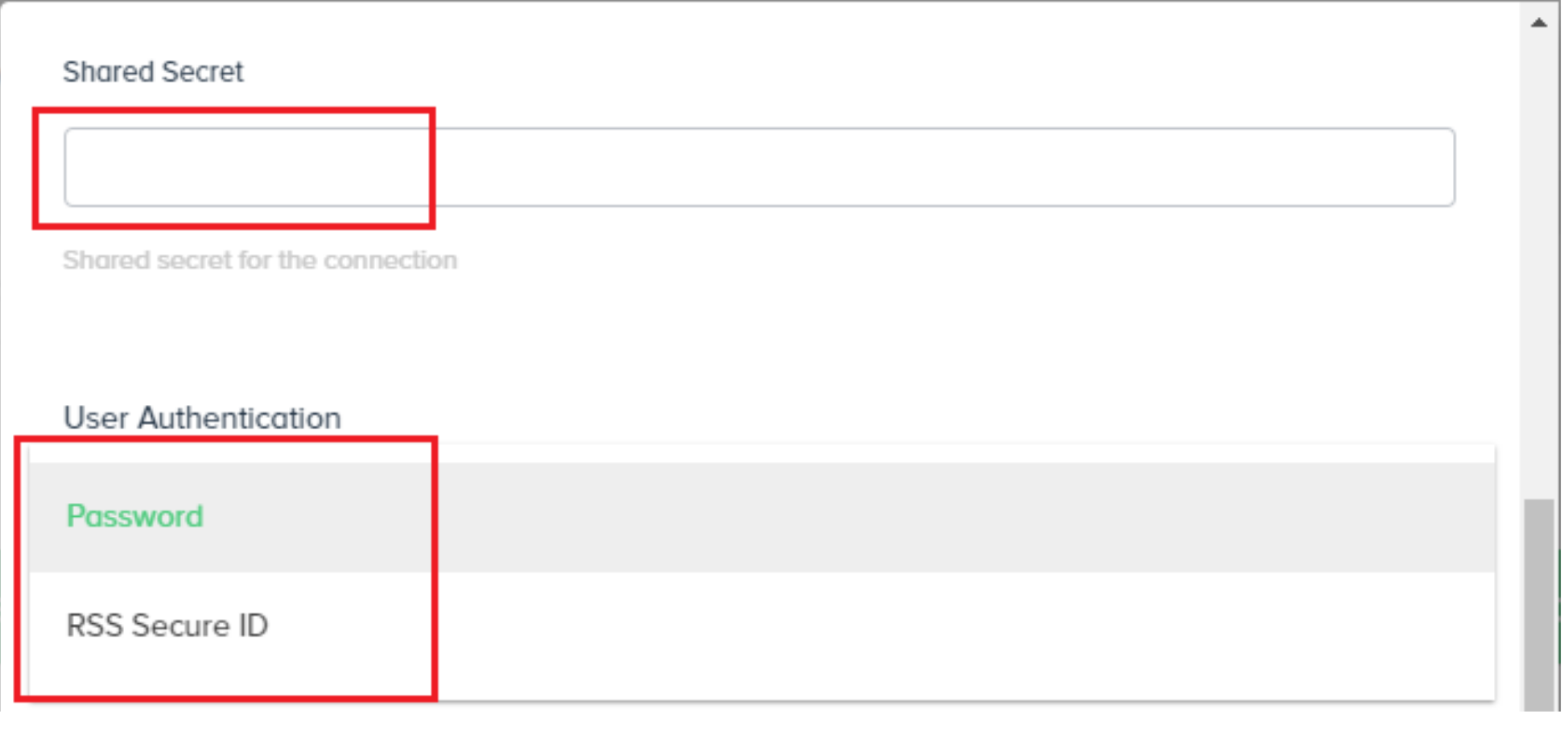 Machine authentication - Select Certificate or Shared Secret.

Account - User account for authenticating the connection.
Send all traffic - Enable to route all network traffic through VPN connection.

Proxy Type - Configures proxy to be used for this VPN: Manual, Auto or None.

Optional Username and password can be added for Proxy Type Manual.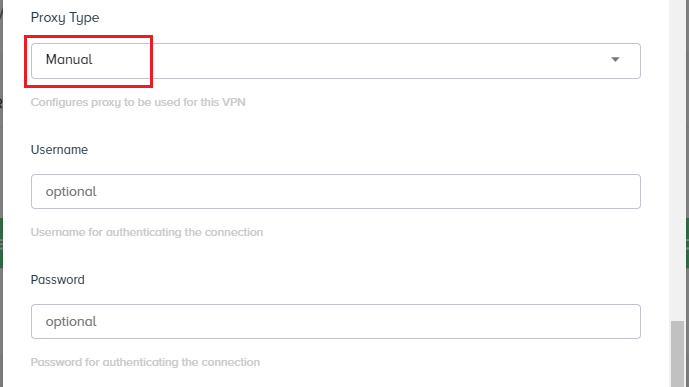 Proxy Server URL required for Proxy Type Auto.

Step 7 - Save settings
Click the Save button to save settings.