A Geofence/Zone based on location can be created, to be used by profiles that govern device restrictions on whether the device moves in and out a particular Zone Each zone's location can be identified by either Beacon, SSID, GPS coordinates or IP Range.
Follow our guide or take a look at our video below.
Once logged into your Mobile Guardian School Dashboard as Admin, on the left-hand side panel click on "Zones".




Once you have been redirected to the Zone page on the top right corner click on "Add New"
(If you would like to make changes to existing Zone click on edit/pencil icon on the right-hand side of that particular Zone to make the necessary changes and if you would like to delete a Zone just click on the bin/remove icon)



It is required that you fill in the "Name" of the Zone, the "Description" is optional.
You can specify whether notifications are sent when the device associated with the zone arrives or departs from the location. To do this, click on the corresponding slider to enable/disable it.

Under Zones click on "Add New"
A Zone can be added based on the Coordinates, SSID, Beacon, and IP Range.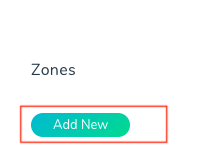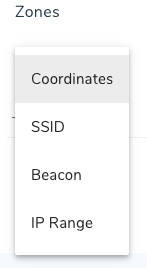 Coordinates - Select the Coordinates for the address or search for the location on the map
Note: The radius of the selected location can be expanded from the default 400m.




SSID - You can specify the name of the wireless connection or the MAC address of the Wireless Access point, so when a device comes within range or leaves this wireless network a notification will trigger, for example, School-Wifi.



Beacon - You can add your Global Unique Identifier (GUID) as well the Major and Minor integer values



IP Range: The IP range of a network can be entered, if the device IP changes to/from an IP that is not in the IP range specified a notification will be triggered.

Once you have filled in your specifications of your selected Zone, Click on "ADD Zone" in the bottom right.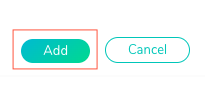 Well Done! You have added a New Zone to your dashboard.
Please let us know if you found this helpful :)
Thanks for reading :)