This guide will help you with setting up Mobile Guardian and Apple Classroom so that the classes you create on the Mobile Guardian Dashboard reflect in the Apple Classroom app on your teacher devices.
Firstly we would suggest taking a look at the article below regarding the possible requirements and any specific types of setups such as shared iPads you would like to implement with Apple Classroom:
https://help.mobileguardian.com/hc/en-us/articles/360002340879-Integrate-Mobile-Guardian-with-Apple-School-Manager-ASM-
How-to Guide:
Step 1: Enroll your devices on the dashboard or select the devices on the dashboard that will be used with Apple Classroom
Step 2: Select the devices by selecting the eye icon next to the device

Step 3: Navigate to the Device Information and enable to slider for Classroom Device. Please do this for all devices that you are going to use with Apple Classroom, both student and teacher devices.

Step 3: Make sure that you assign the student devices to the respective students on the dashboard. To assign the device to a student you can either select the pencil icon on the student in the dashboard and then type in the Device name in the box and select Add and Save.

Alternatively, you can select the Device with the eye icon and select the Link Student option on the top right and type in the student's name and select Save Changes.

Step 4: Go to Settings and select Users, now assign the teacher device to the teacher's user on the dashboard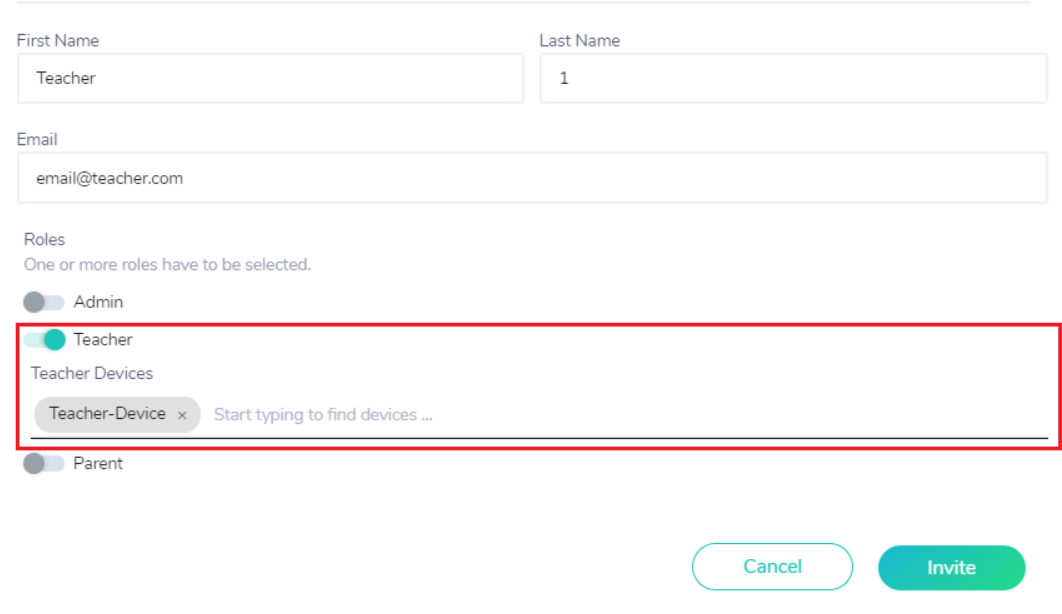 Step 5: Either create classes and assign the teacher or assign the teacher to existing classes on the dashboard by going to settings and select Classes. Alternatively, The teacher can create classes on the teacher dashboard and then add students themselves.
Step 6: Install Apple Classroom on all teacher devices. Once installed you will need to refresh these devices. Regarding the installation of Apple Classroom, we recommend using tags and applying the tag to each student device for installation.
Step 7 (Optional): You can create a Teacher Group to assign the teacher and student devices and allow the teacher certain abilities to refresh the devices etc. To do this you can go to Devices. Select Teacher Groups. Create New and in the setup, you will see an option to add devices and permissions for the teacher. See the article below if you require additional information on how to create Teacher Groups.
https://help.mobileguardian.com/hc/en-us/articles/360004213359-9-Configuring-Teacher-Groups
We suggest at minimum, allowing the teacher access to be able to refresh their own device should they create new classes and wish for them to sync through to Apple Classroom.
Step 8: Open the Apple Classroom on the teacher device and confirm all the classes are displaying, if not please refresh the device on the dashboard once more.