The browser activity is a detailed log of a users browser activity during and after class.
The browser history is specific to a single device, used by a student or teacher and can be used to see the browser activity of the user on the device.

How to view a report:
I. Select the device you would like to view and click on the View icon.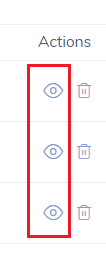 II. Navigate to the Browser Tab.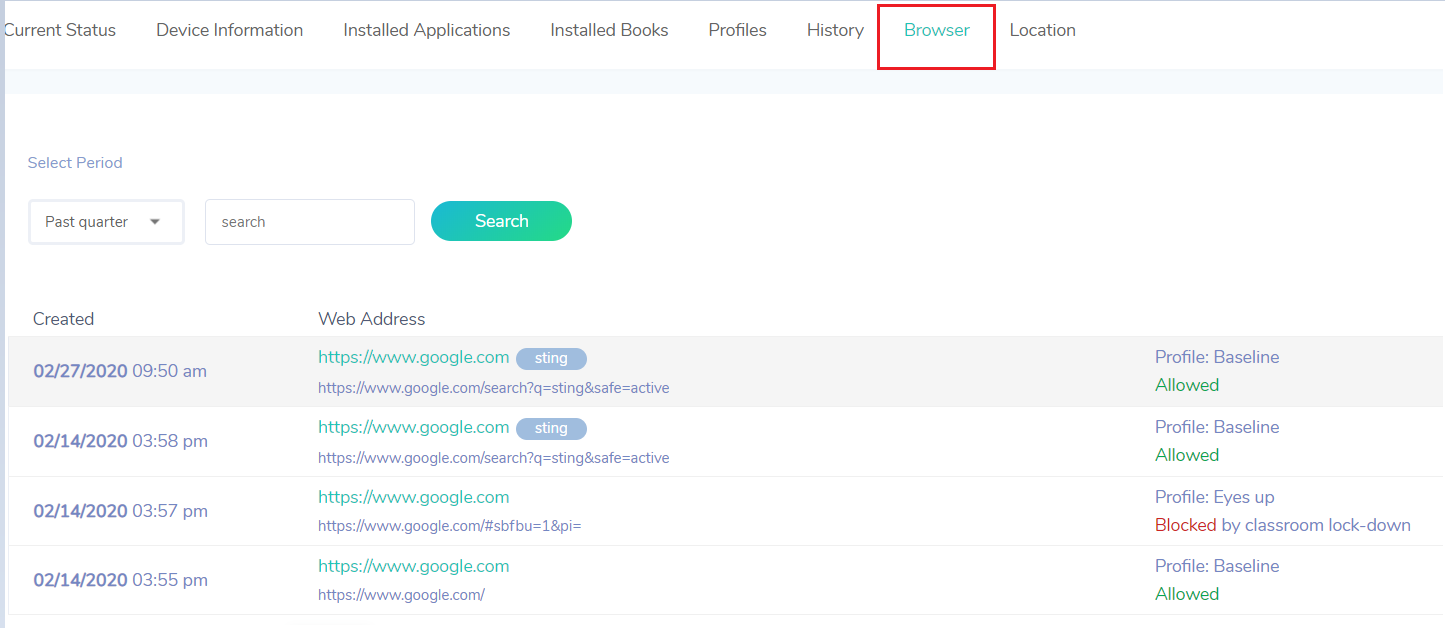 The Browser tab will display the following information:
Created - The date the URL or domain was accessed
Web address - the URL that was visited
Profile and Status - This would indicate at the time of the log what profile was active and the allowed/blocked status of the URL, according to the profiles web filter settings.
A report can be generated for various time periods, it is currently defaulted to the Past 24 hours. Select the drop-down list if you wish to change the date range.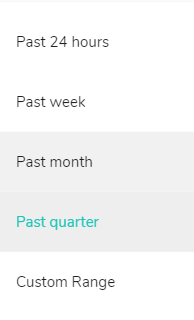 Once you have to select the period time/range you should select the "Search" button to bring up the results.
Additionally, you are able to search through the time period for specific URLs or keywords using the search field and button:

Congratulations on learning how to view the device web browser history.
Please let us know if you found this useful
Thank you for reading :)