Note: Auto-naming feature only works in supervised iOS Devices.
This feature will allow you to auto-rename your devices to the name of the linked students. This will take place once the students log into the Mobile Guardian Application on their devices.
I. In the dashboard, navigate to Settings > Global Preferences

II. Scroll down to find the Prefix for auto-naming section and enable Auto-naming of new devices that are added to the school account.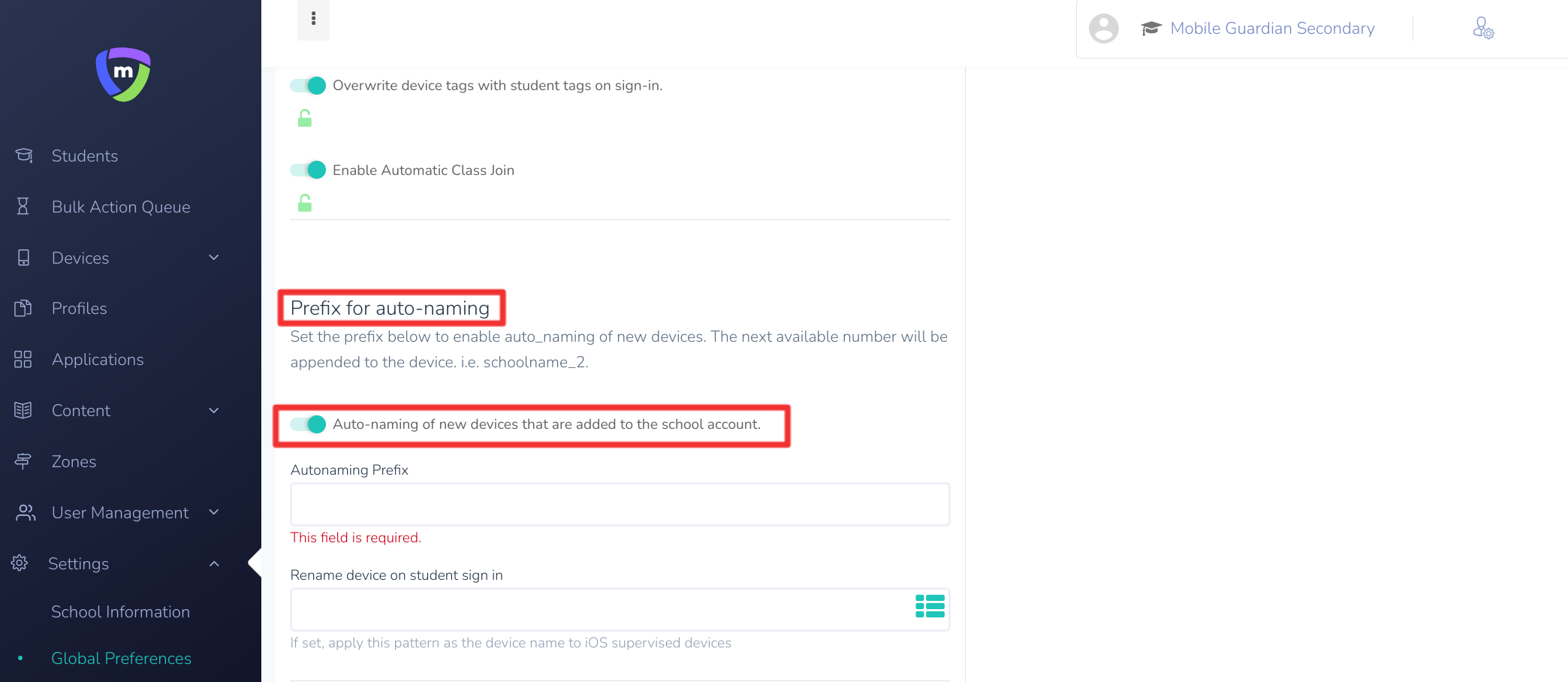 III. Set Autonaming Prefix (e.g. School – all new devices will have this prefix as default name)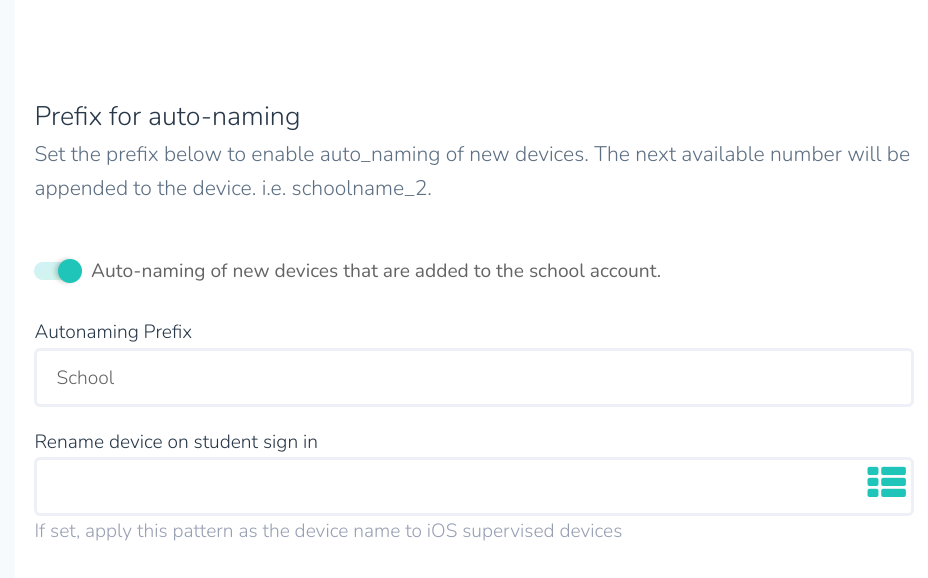 IV. Click on the hamburger icon found under Rename device on student sign in and select your preferred device name format from the available options. (i.e. First name and Surname)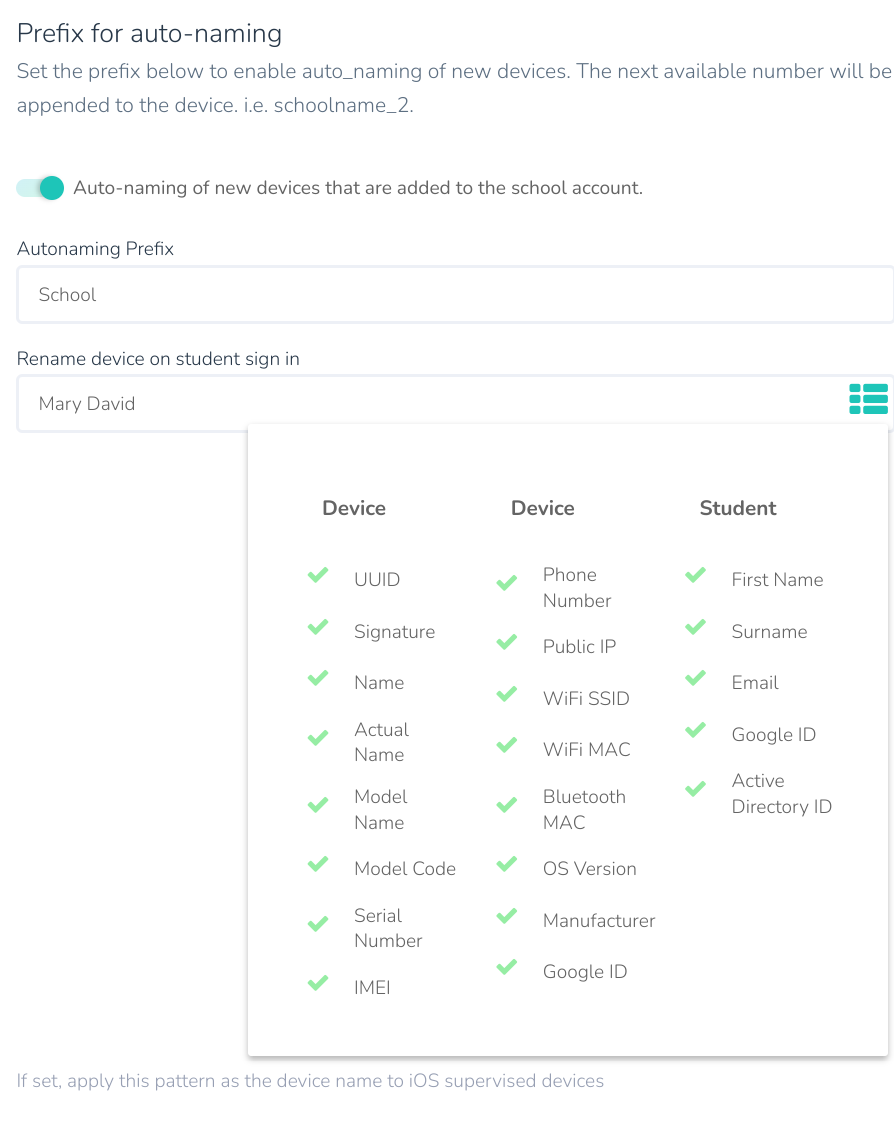 V. Don't forget to click on the Save button.
VI. You may now start enrolling your devices. The default name for the devices upon enrollment will be the name you set in the Autonaming Prefix box. (i.e. School0)
VII. Now, you may proceed with logging into the Mobile Guardian app on your supervised iOS device. Once logged in, the device name will be changed from the default name to the format selected in the Rename device on student sign in box. (i.e. MaryDavid)

Congratulations you have completed auto-naming your iOS device!
Please let us know if you found this helpful.
Thanks for reading :)