Different schools will have different policies with regards to your class joining method. Mobile Guardian allows the school and the teacher to decide on what best policy suites them.
You can set your schools Join policy, once enabled the teacher can decide if you would like to enable Automatic class join for any of their classes. If left disabled, students can opt to join into classes using the Join Class button or the Join code.
From the admin dashboard, the following steps are required to be setup before attempting to use Force Join from a classroom.
I. login to the Mobile Guardian dashboard
II. Navigate to Settings
III. Click on Global Preferences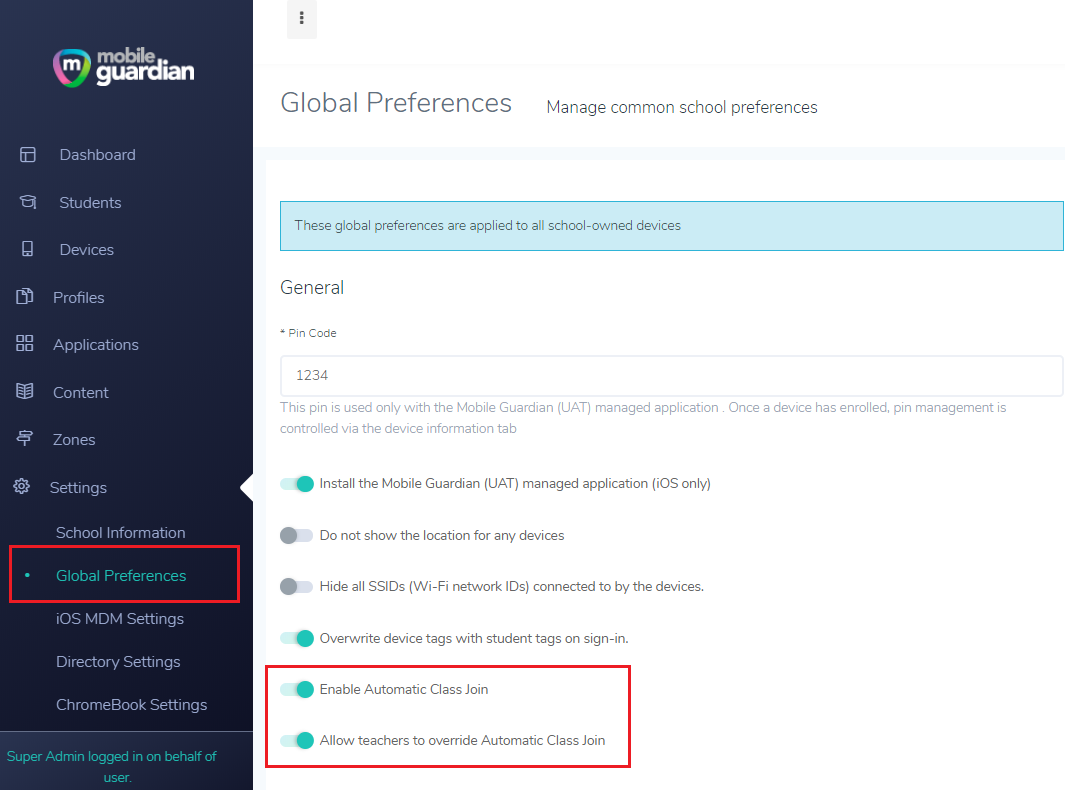 IV. From the options, make sure to enable the sliders for Automatic Class Join and Allow teachers to override Automatic Class Join.
V. Click Save Changes on the top right