In this article you'll learn how to invite and link parents to a Mobile Guardian dashboard, as well as how to add devices and link them to student and parent accounts.
To bear in mind
When School devices are taken home by students, parents should acquire the Mobile Guardian for Home product for effective device management, which works in conjunction with Mobile Guardian for education.
Parents will need to be invited to Mobile Guardian for Home, once they have acquired Mobile Guardian for Home, and their student's relevant device will be linked to their parent account.
What you will learn:
1. How to Invite and link Parents
Below are the various methods available to invite and link parents to Mobile Guardian.
Once a parent has been invited they will receive an invite in their inbox, where they may follow the instructions to complete the linking process, as a few steps are required on their end.
Please note: You cannot add multiple parents to a single child. You may, however, allocate multiple students to a single parent account.
How to update parent and student information individually:
Students may be assigned to a parent account within the

Users

section of the Mobile Guardian dashboard, individually

This may be done during the invitation process or by editing an already existing parent account

Follow

this link

for the relevant instructions
How to bulk update parent and student information:
Students and devices may be added and linked to parent accounts via our bulk add functionality
Alternative method to update parent and student information (BYOD scenario):
In the case of BYOD (Bring Your Own Device) scenario's, the school's unique link code will be required for setup
Follow

this link

on how to add and link students and devices to a parent account in BYOD scenarios
2. Parent invite status
Note: An admin account will be able to check the status of a parent invite, and determine if an invite is pending or has been accepted. Invites may also be re-sent by admin accounts.
Let's dive in!
I. Login to your Mobile Guardian dashboard
II. Click on User Management
III. Scroll down & select Users
IV. A list of users will be displayed, next to the name of the user you will be able to see the status of the user:


An example of a parent with a pending invitation

An example of the invite sent to the parent
V. Either Send or Resend an invite by selecting the "envelope icon" to the right of the applicable parent

3. What a parent can expect
The parent will receive an email and a link to log in to their Mobile Guardian dashboard and will be required to verify their email address.
Let's see what this entails!
I. The parent will receive the below invitation to the Mobile Guardian dashboard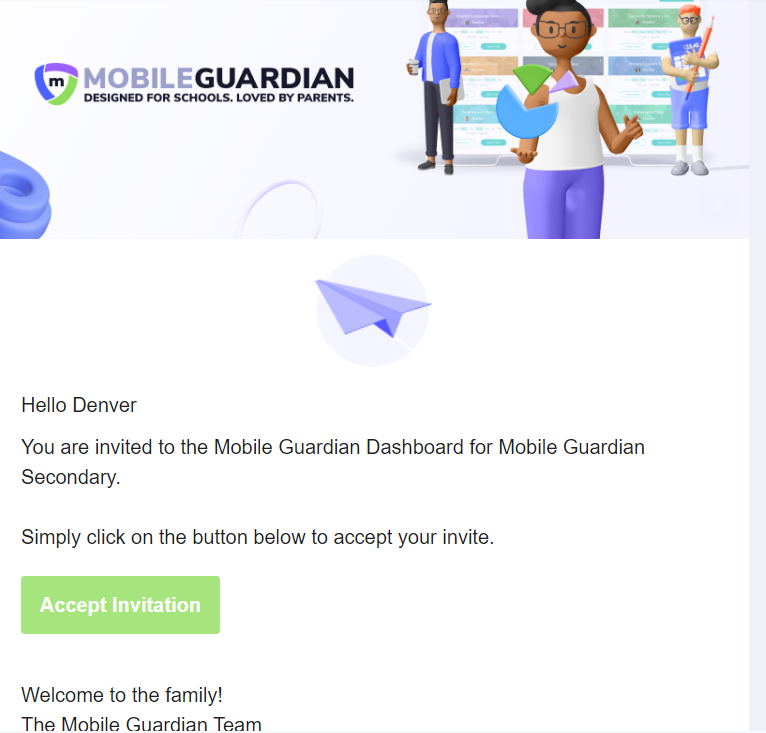 II. Once the link has been clicked, the parent will be taken to a page where they will be presented with a screen asking them to accept their invitation to their Mobile Guardian dashboard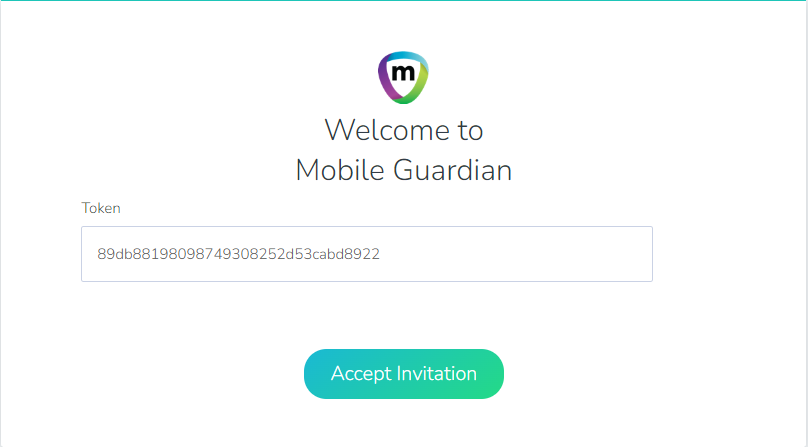 III. Upon accepting the invitation, the parent will create a password for their new account.
IV. Once created, click Reset Password
V. Upon completion, they'll be logged in.
Note: The pop-up only displays if the parent was sent an invite. This does not show when linking as per section 1 above.
Visibility of the Student:
a. If a student & device are linked to the parent account, the parent will see a student card and device linked to the student on their dashboard
b. If no student or device is linked to the parent, they will be prompted to link or enroll a student and their associated device.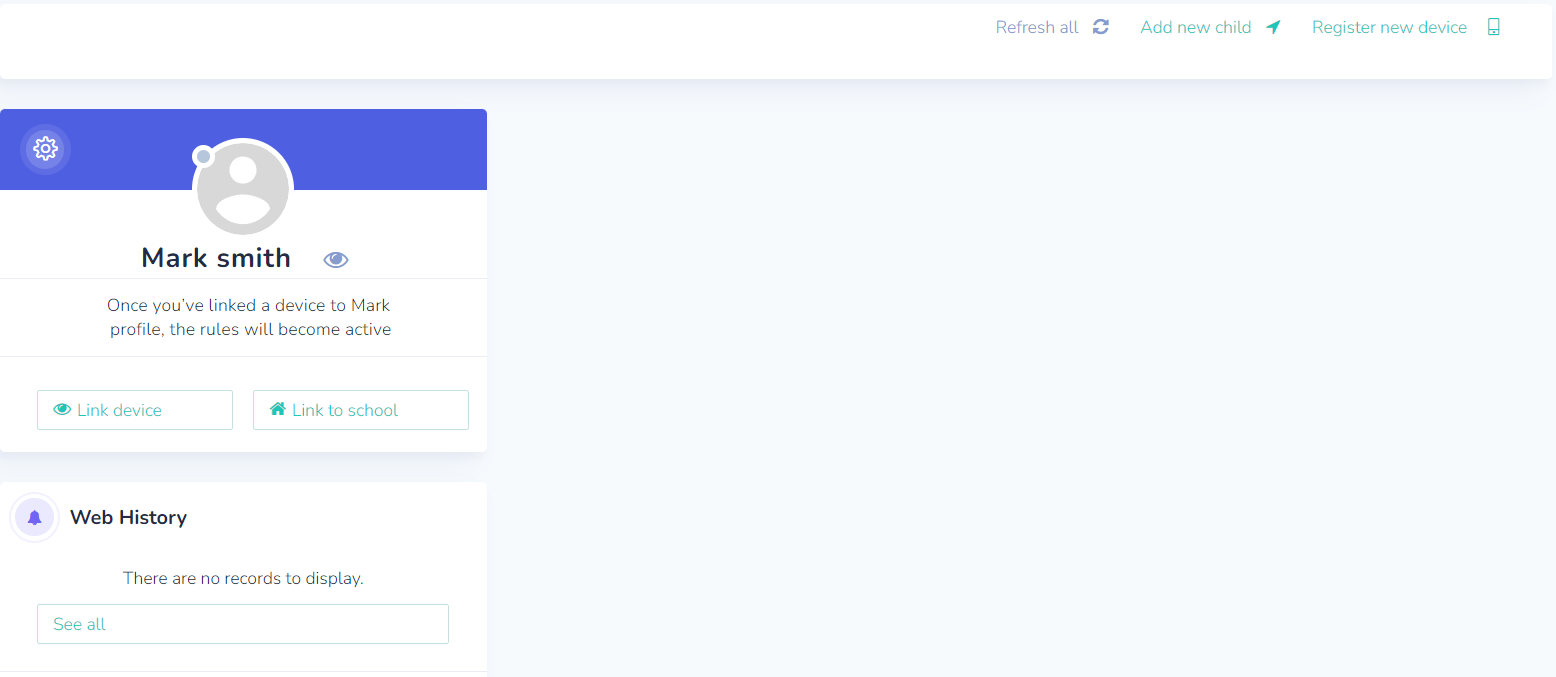 An updated student card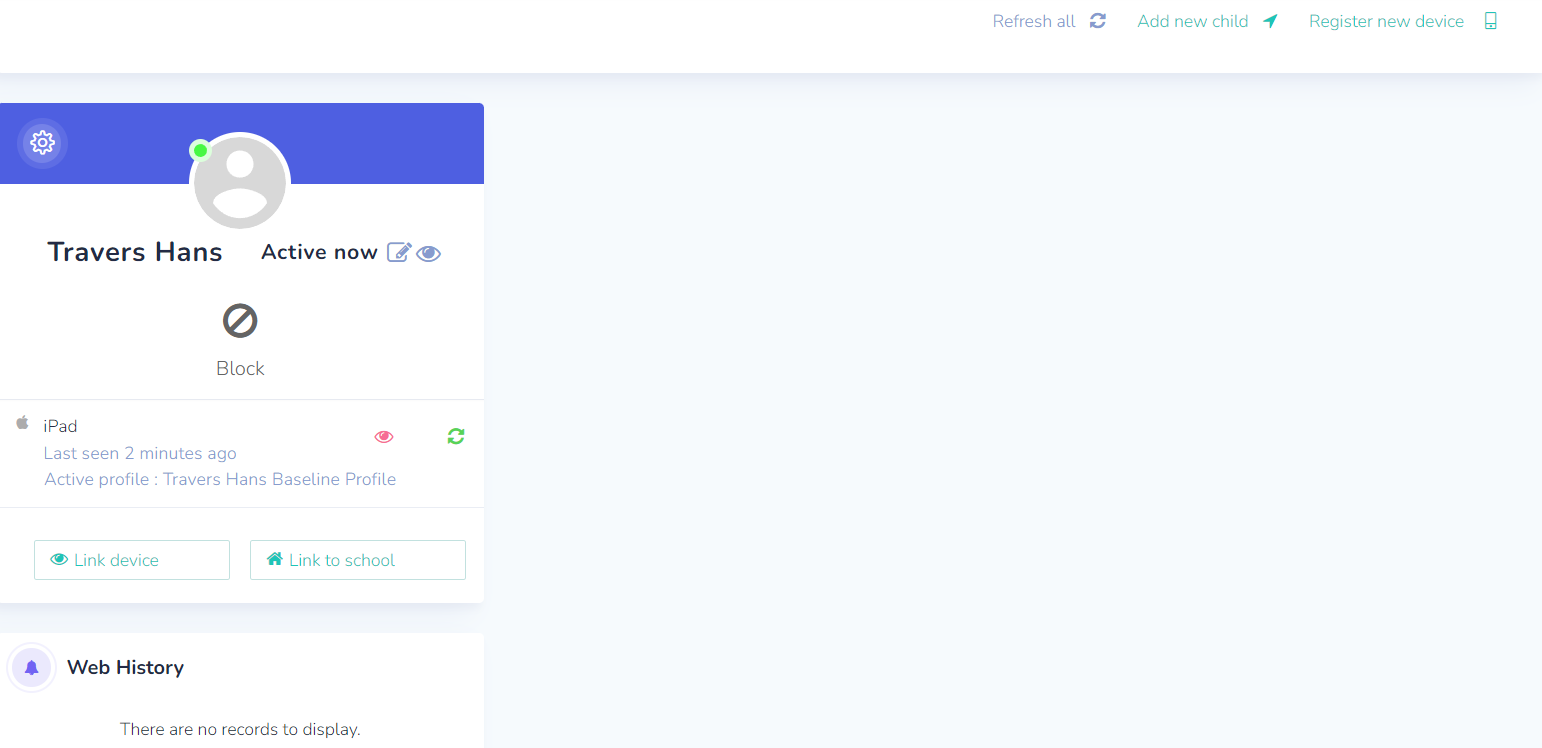 Once a parent has accepted an invite, their status under Users will no longer include the "PENDING" tag, meaning they have accepted the invitation and signed in to their account.
4. How parent profiles work with school devices:
What are parent profiles?
Parent profiles are similar to

Profiles

within the school product

Parents are able to create their own rules here, establishing pre-configured restrictions and settings they want to apply to their Child's device(s).

These profiles allow parents to restrict their students' devices when the devices return home.

Parent Profiles are made, applied, and monitored within the Parents Dashboard
Rules set up under parent profiles will apply once the student's device leaves the geofence or the school schedule ends, based on profile settings, triggering the parent profiles baseline settings.
To find out more about profiles, view this article.
Well done! Now you know how to invite parents and how to link students and parents.
Please let us know if you found this helpful!