To avoid students/clients being able to inspect and edit the browser extension you will need to disallow the ability to use Developer mode. If you follow the steps below we will show you how to disable the Developer mode.
Students/Clients can possibly alter the code of the extension if the mode is enabled, so it is safer to make sure the settings is disabled.
Step 1: The Developer mode settings can be disabled by navigating to the Google Admin Console. Now login to the console with your Gsuite account.
Step 2: Select Devices

Step 3: On the left hand side select Chrome Management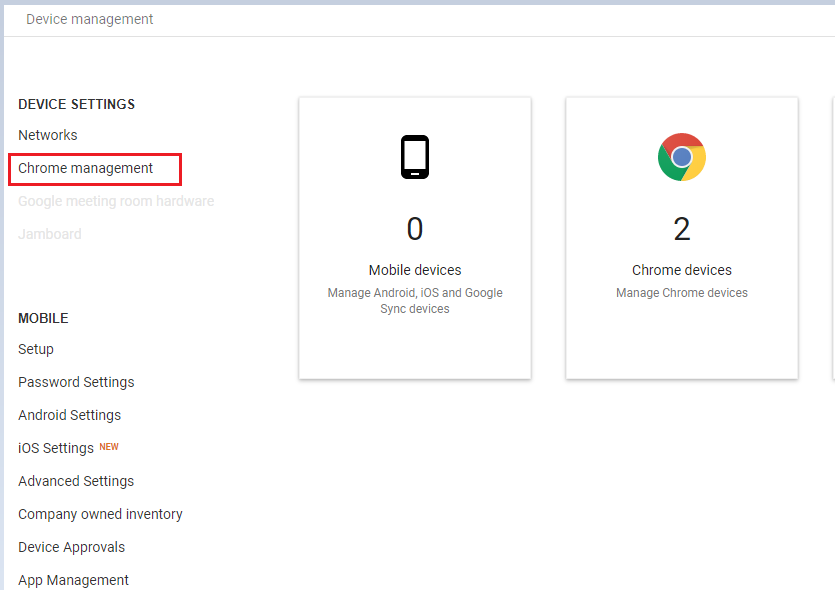 Step 4: Click on User & browser settings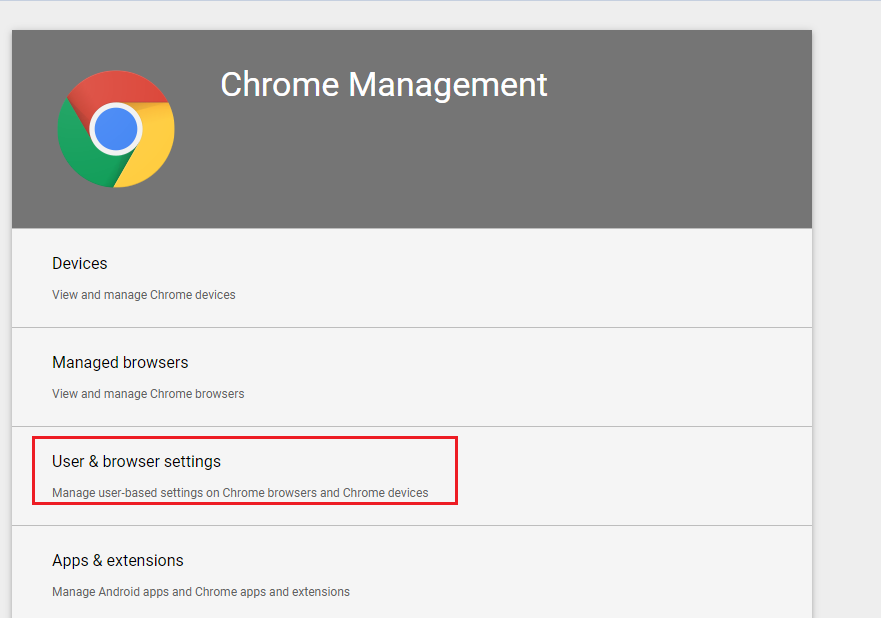 Step 5: Scroll down till you find User Experience. In that section you will find Developer Tools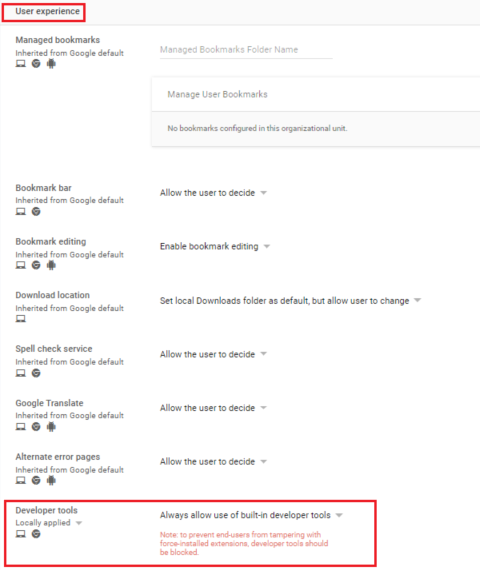 Change the option from "Always allow use of built-in developer tools" to "Never allow use of built-in developer tools"

Step 6: Select Save on the top right.
You have now disabled the use of the developer console therefore stopping any student/client from altering the MG application by inspecting or using the developer mode.