To get started you will need to have a machine running a compatible version of macOS. in order to download the free Apple Configurator 2 app from the app store.
(Please note - The device will be factory reset and everything will be erased during this process please ensure you have backed up your device via iTunes if you wish to restore it at a later stage)
Please see the details below: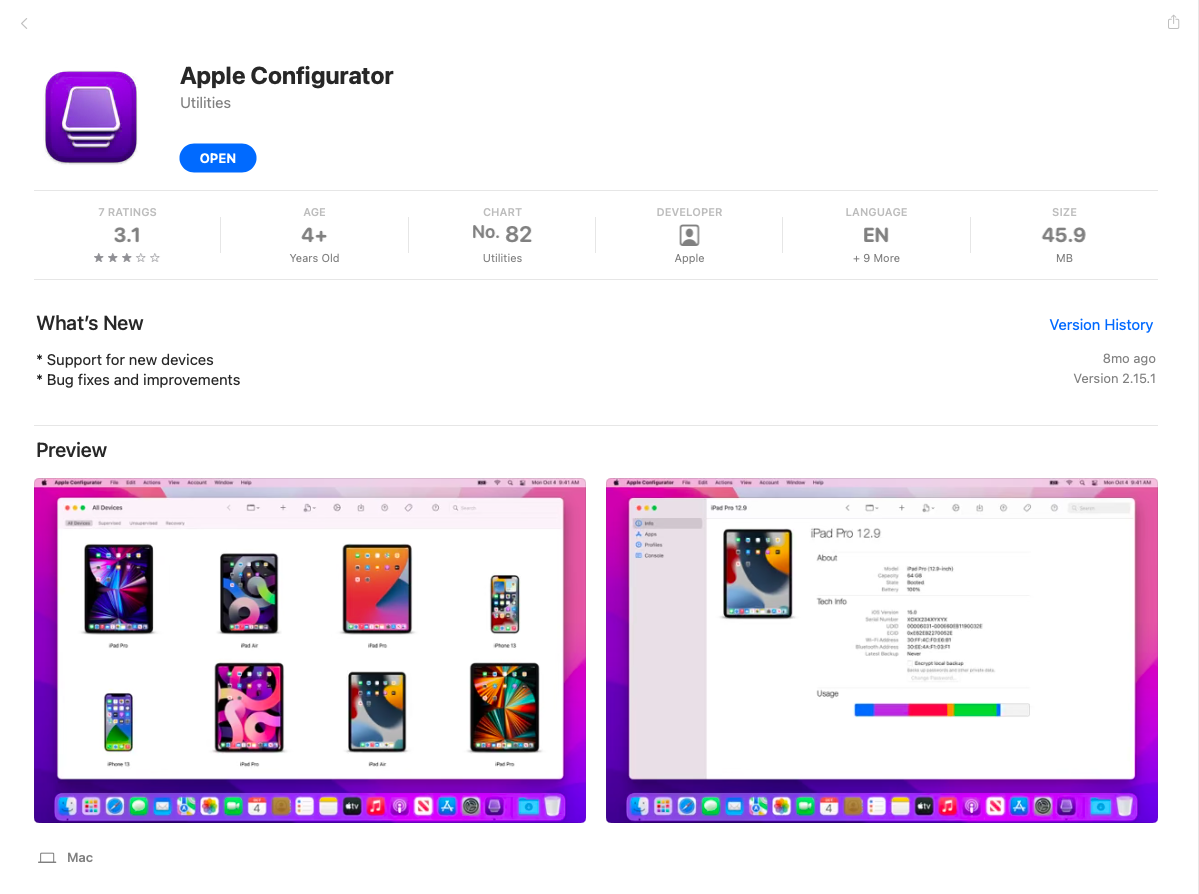 Once you have downloaded and installed Apple Configurator 2 open the application.
Firstly we will need to set up an Organization to create a Supervision Identity that we will use later on.
Click on Apple Configurator 2 tab at the top left-hand corner and go to Preferences.
Select the Organization tab from the preferences box and click on the "+" symbol to create a new Organization.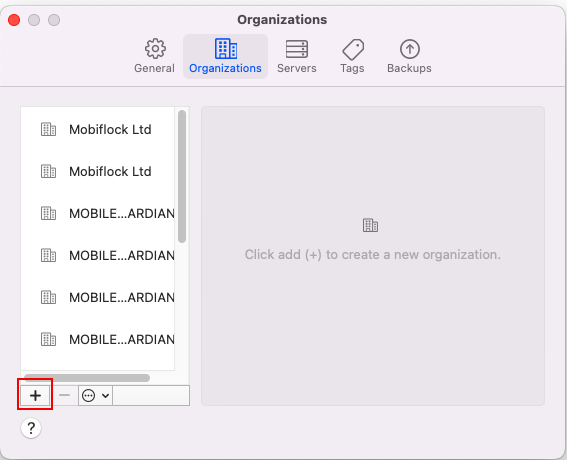 Click on "Next"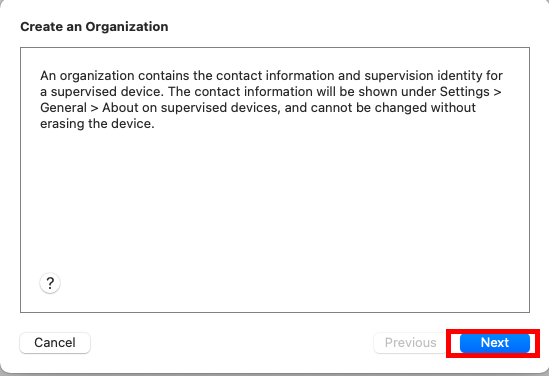 Skip the Apple ID sign in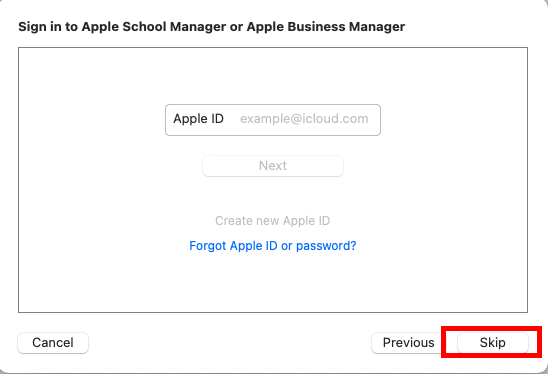 Fill out the information in the required fields and click "Next"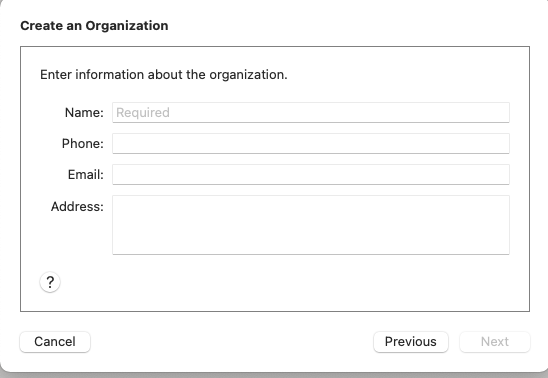 Select "Generate a new supervision identity" and click "Done"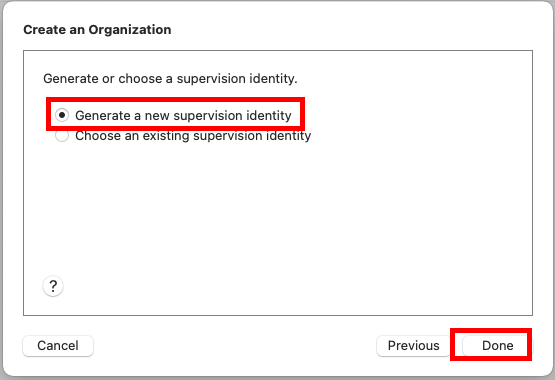 You should now see your organization listed and you may close the preferences box.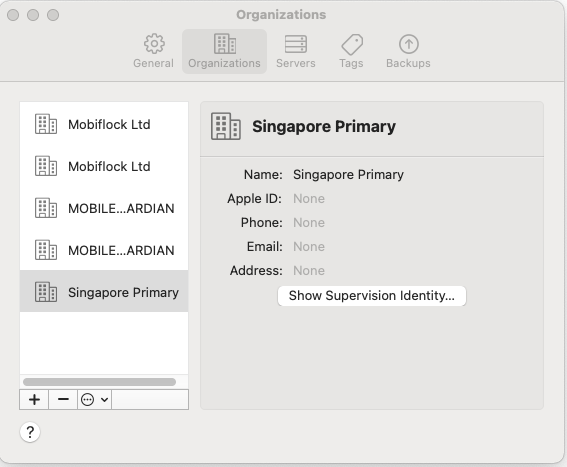 Connect the iOS device via USB to your Apple Computer running Apple Configurator 2 software. Please remember to select the "Trust" prompt that pops up on the device screen.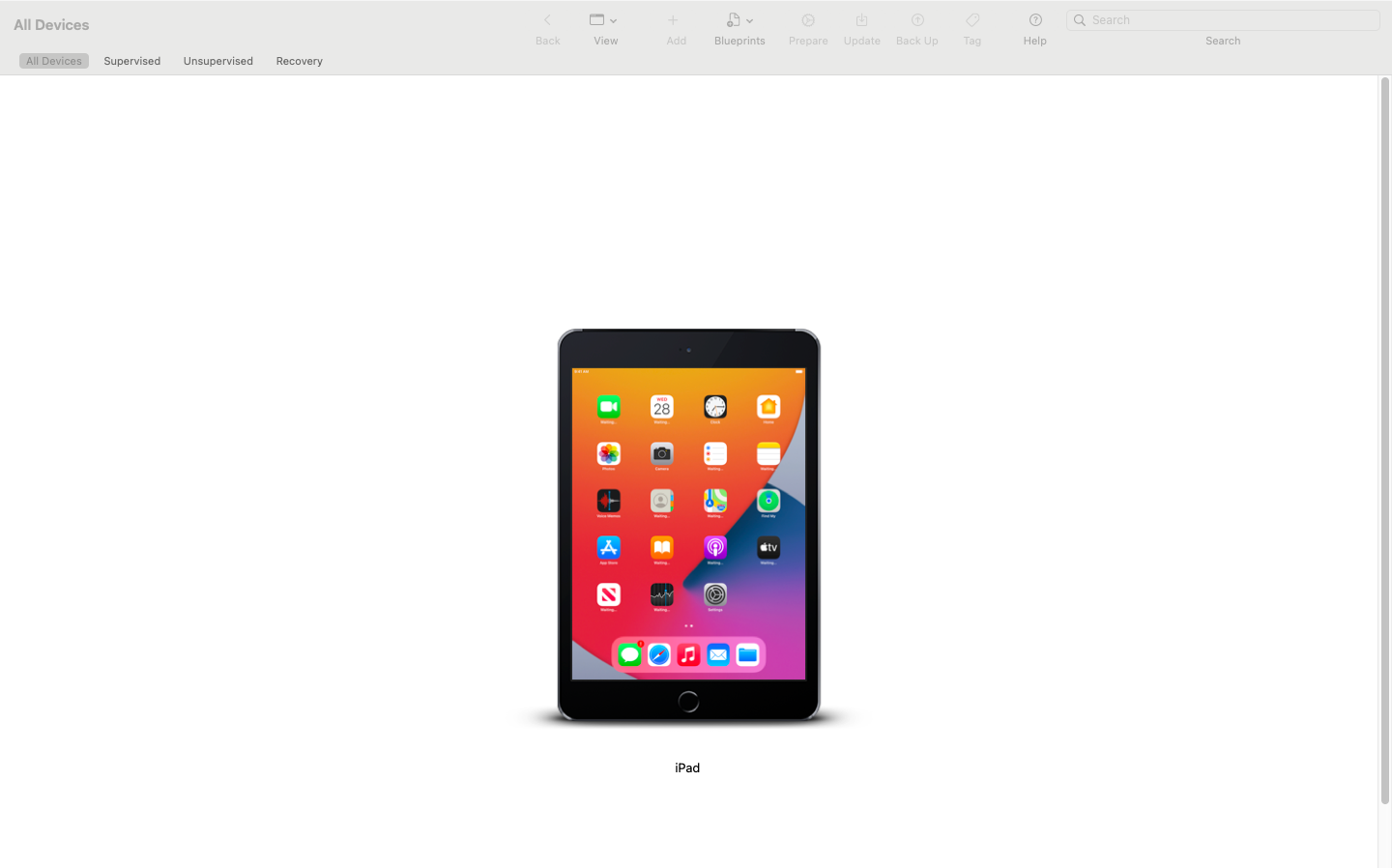 Your Device should now show up on the screen in the Apple Configurator 2 console. Right-click on the device and select prepare.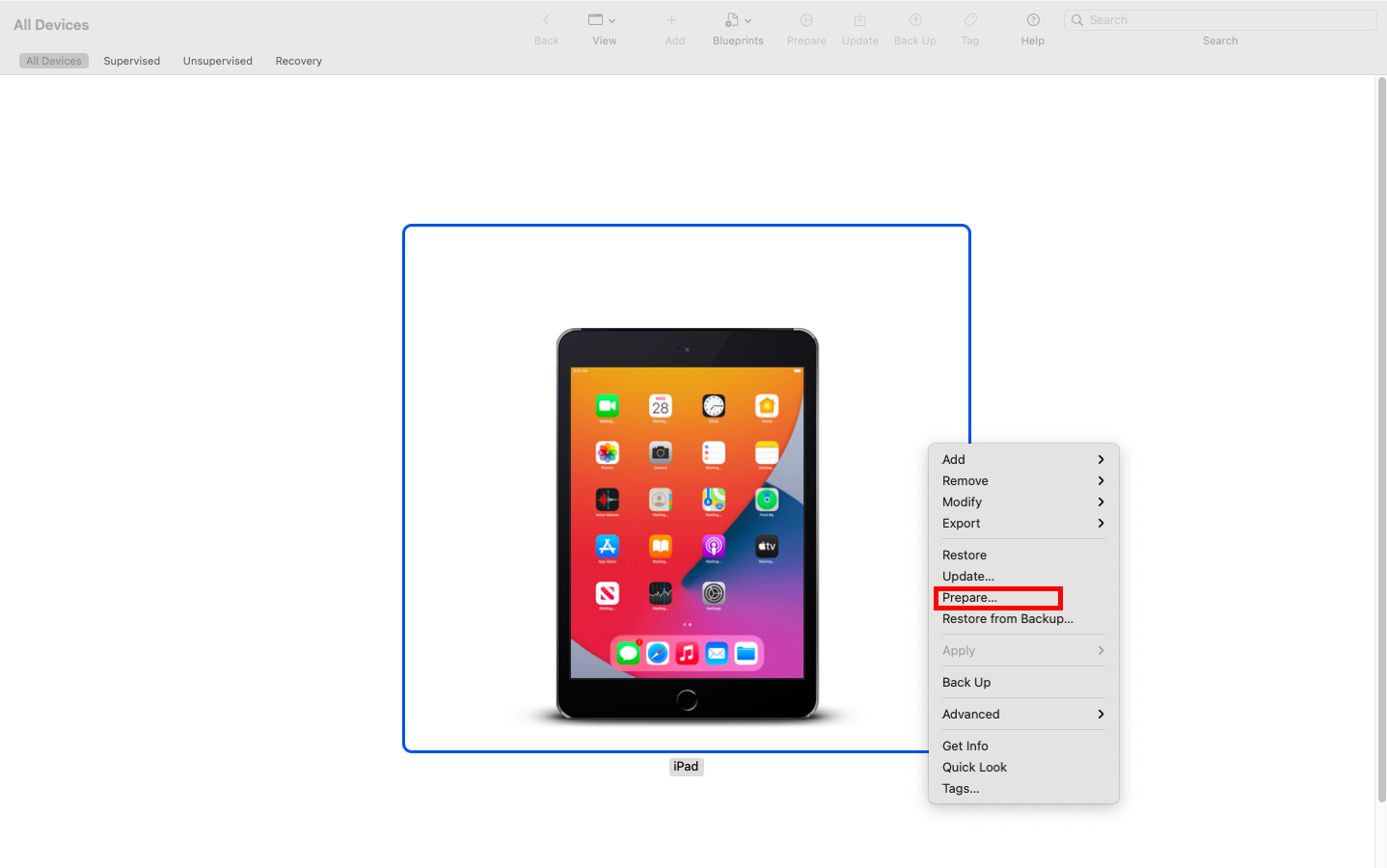 In the new box with the heading "Prepare Devices" please select "Manual Configuration" and untick all boxes except "Supervise devices" and "Allow devices to pair with other computers" and then click Next.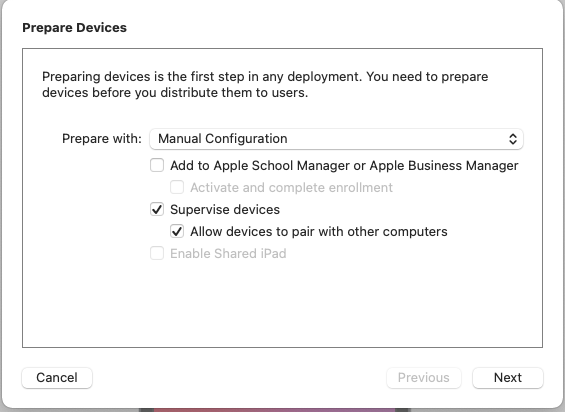 On the next screen with the heading "Enroll in MDM Server" in the "Server" drop-down menu select " Do not enroll in MDM" and click next.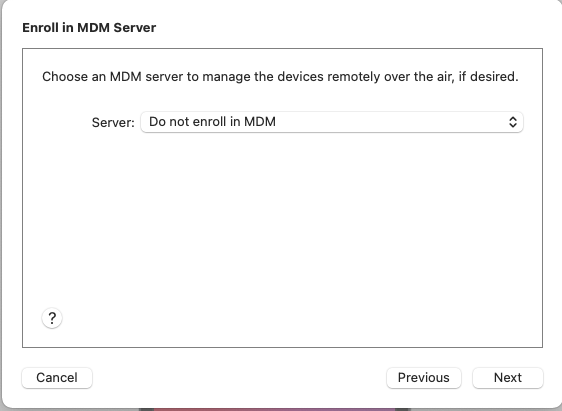 On the next screen with the heading "Assign to Organization" select the Organization from the drop-down menu we created at the beginning of this guide and click "Next"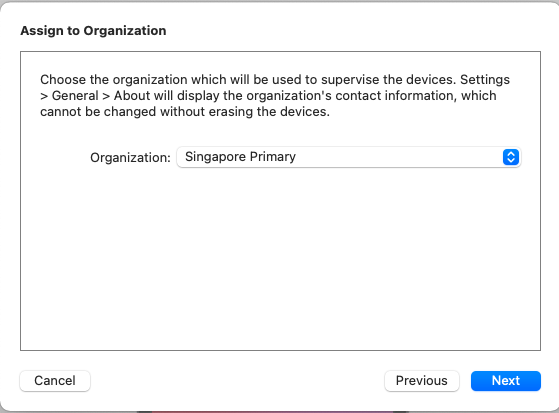 You can now choose the steps you want to be presented within the Setup Assistant and click "Prepare"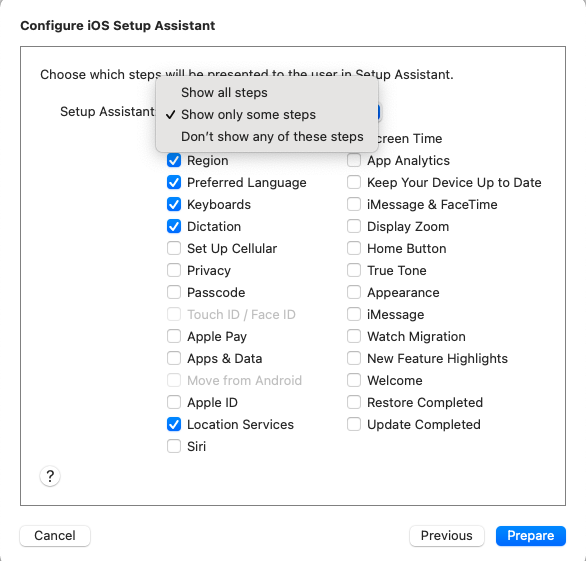 A message box will appear to warn you that the device will be erased, please click on "Erase"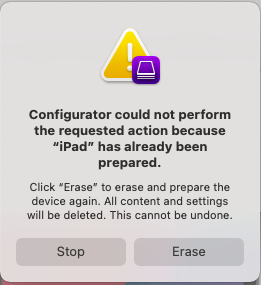 Your device will now be erased and prepared as a Supervised device.

Congratulation your device is now Supervised.
Please note that if your iOS device is not Supervised it limits your ability to use all of the features (eg. Blocking / Restricting apps )Mobile Guardian has to offer.
Please click HERE about the benefits of having a Supervised device. (this is highly recommended)
Please let us know if you found this helpful!
Thanks for reading :)