In addition to the school VPP account settings and functionality, we have added the ability for the district user to add, manage and distribute applications down to the school level. This allows the district user to manage district-wide VPP licenses as well as school VPP licenses from one consolidated view.
Step-by-step guide
Please follow the steps below:
On

the left panel,

navigate

to

Settings > VPP

.

2. Click on the Add a VPP account + button on the top right to set up a district VPP account. The following screen will appear:
Toggling the "District VPP account" option will allow you to set up your district VPP account.

If the district toggle is left turned off then the VPP token added will need to be linked to a school. It is important to note here that within Apple's VPP console, the user has the ability to create multiple VPP tokens and allocate the desired licenses per application to each token. This allows for the control of license allocation on a per school level.
3. Enter the necessary information on the screen and click Select Token to upload your VPP token then click Save.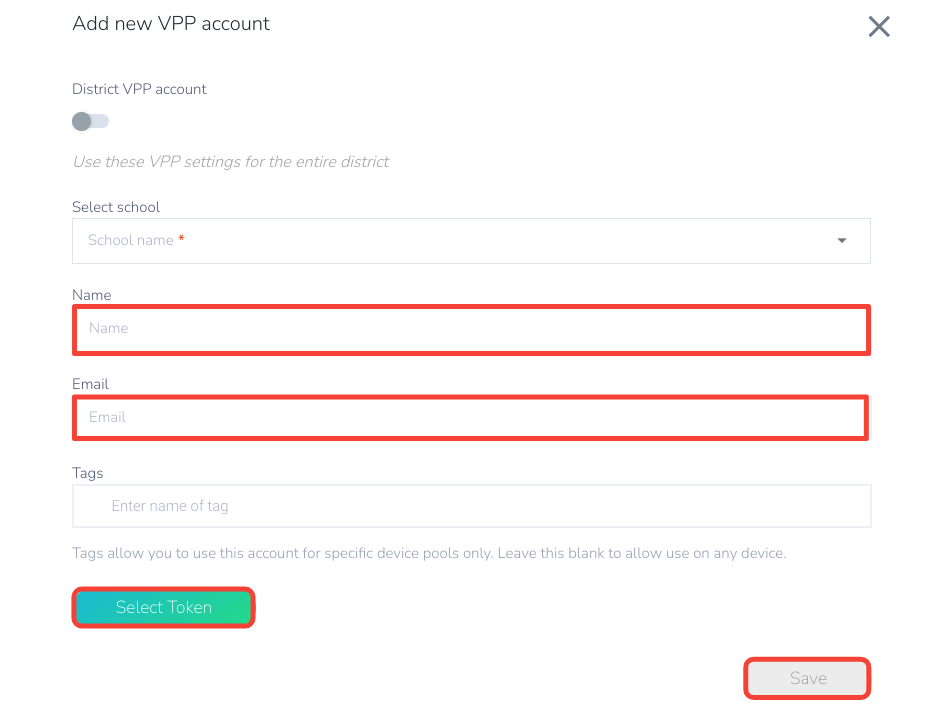 4. After uploading the VPP token, the Applications and Books areas will show the applications and books with licenses linked to the district VPP account only.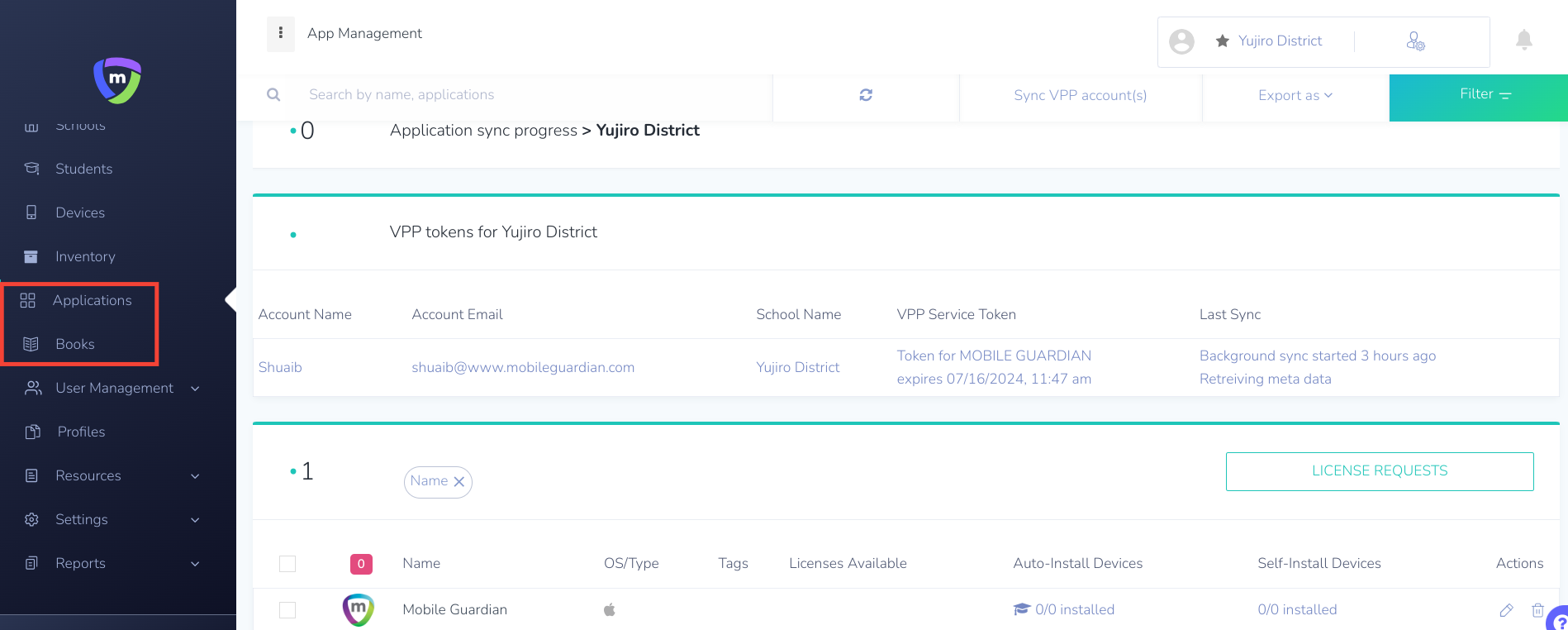 Points to note on VPP license allocation and management:
Licenses from the district can currently be used by every school which forms part of the district.

Configuration of district VPP apps can only be done at the district level e.g. tagging and setting other configurations.

When assigning a license to a device at a school, we will first attempt to use a license from the school VPP account (if it exists) and then try the district VPP account(s).

Manual license dissociation can only happen at the district level for district VPP licenses.

When changing an application or book configuration at the district level, this will filter to all linked schools (tags will be copied over to the school automatically if required).
We hope you found this useful.
Thanks for reading :)