Mobile Guardian allows for the seamless synchronization of Active Directory (AD) users. Once you have configured your Organizational Units (OUs), students will automatically be placed in the correct school on the Mobile Guardian dashboard.
For a primer on the Active Directory integration, please see Enable multi-student devices using Active Directory.
When a student signs in using their AD credentials via the Mobile Guardian application, the device will be migrated to the student's school and all settings for the student will be applied to the device.
User Sync settings
Mobile Guardian will need access to the district AD server in order to sync users and assign them to the appropriate school. Your AD settings are available at Settings > Active Directory Settings > User Sync.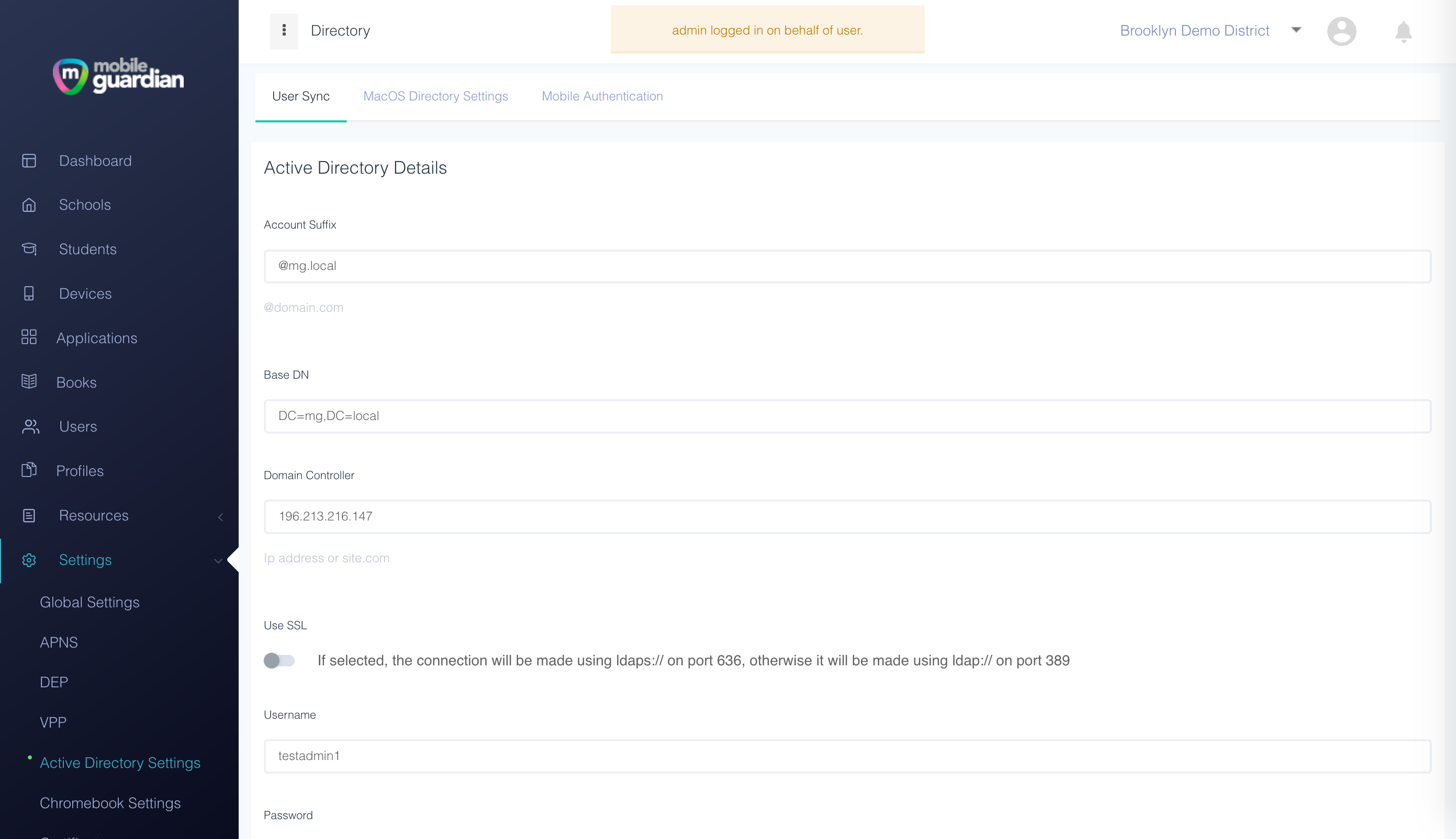 Enter your server details, select the configuration of how you would like tags and grades to be assigned, test the connection and save.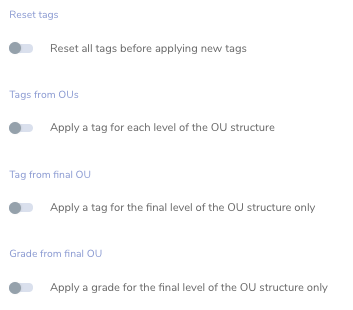 Mobile Guardian will now load all OUs from from your server. Select the OUs which map to the Mobile Guardian schools and select either the OUs that map to the user roles (administrators, teachers and students).


Clicking "Sync and save" will begin the sync and pull in all configured users into the linked schools and roles.