This is a commonly asked question from our Chromebook users and we have decided to add it to the FAQ section as a result. A typical query we have received in the past is that a student is sitting in the classroom but the device is not switching to that specific location-based profile.
This could be because of the following:
If location services are be turned off in Chrome settings. we do not receive the location for the profile to switch. The setting can be found in Chrome > Settings > Content > Location
Click on Privacy and security and then select Site Settings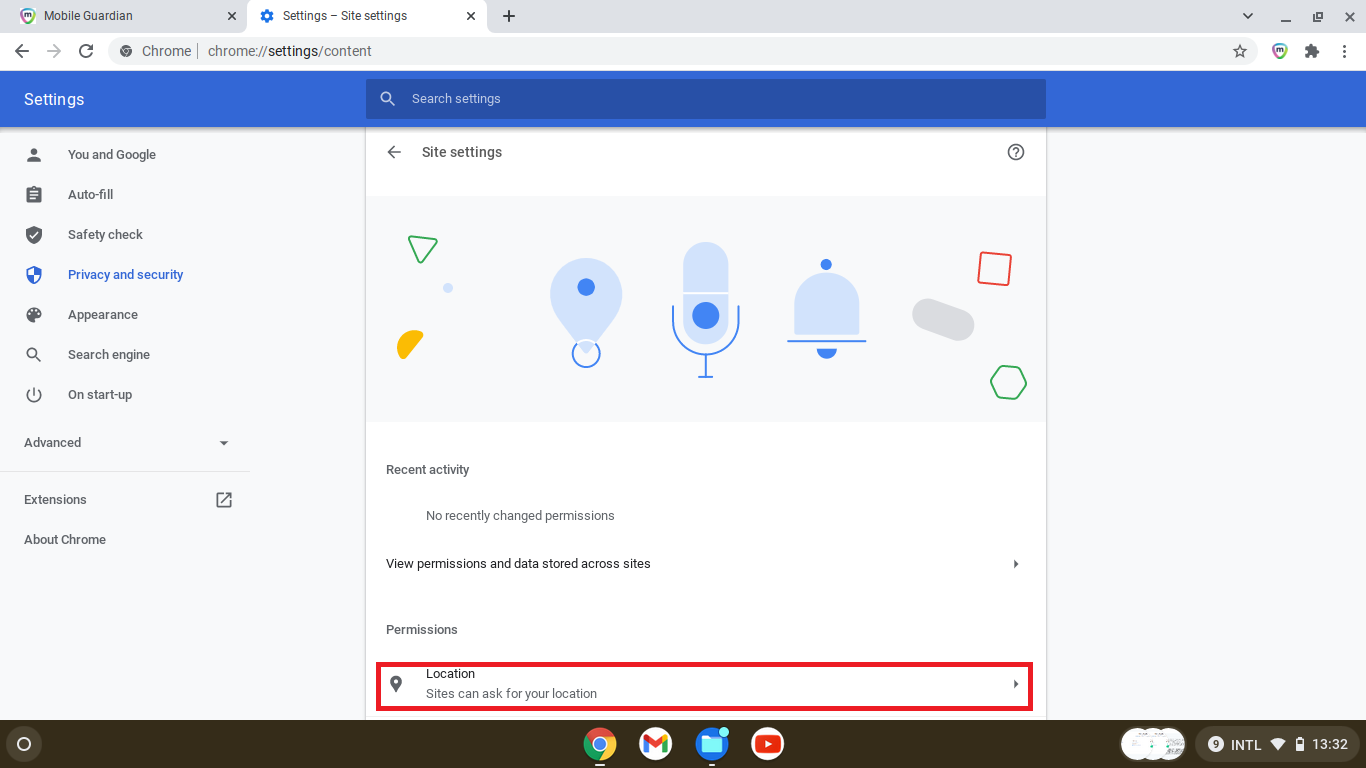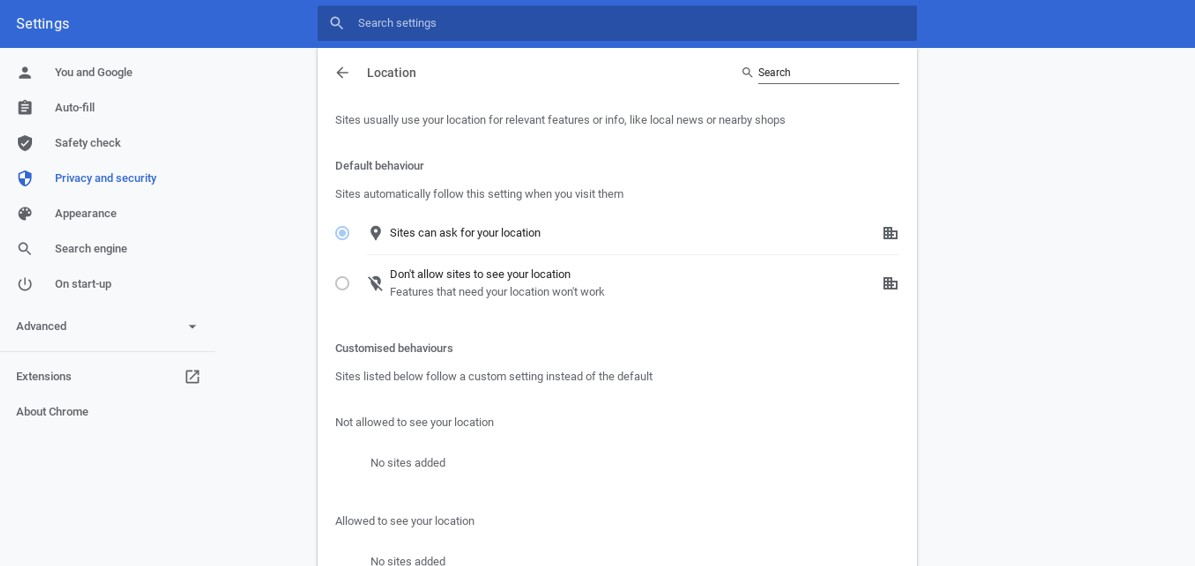 As this is on the device, students are able to turn this off themselves unless this setting has been forced to be on from the Google Admin console. The screenshot below shows how to do this:


Click on Users & Browsers then on the right hand side pane scroll and select Geolocation.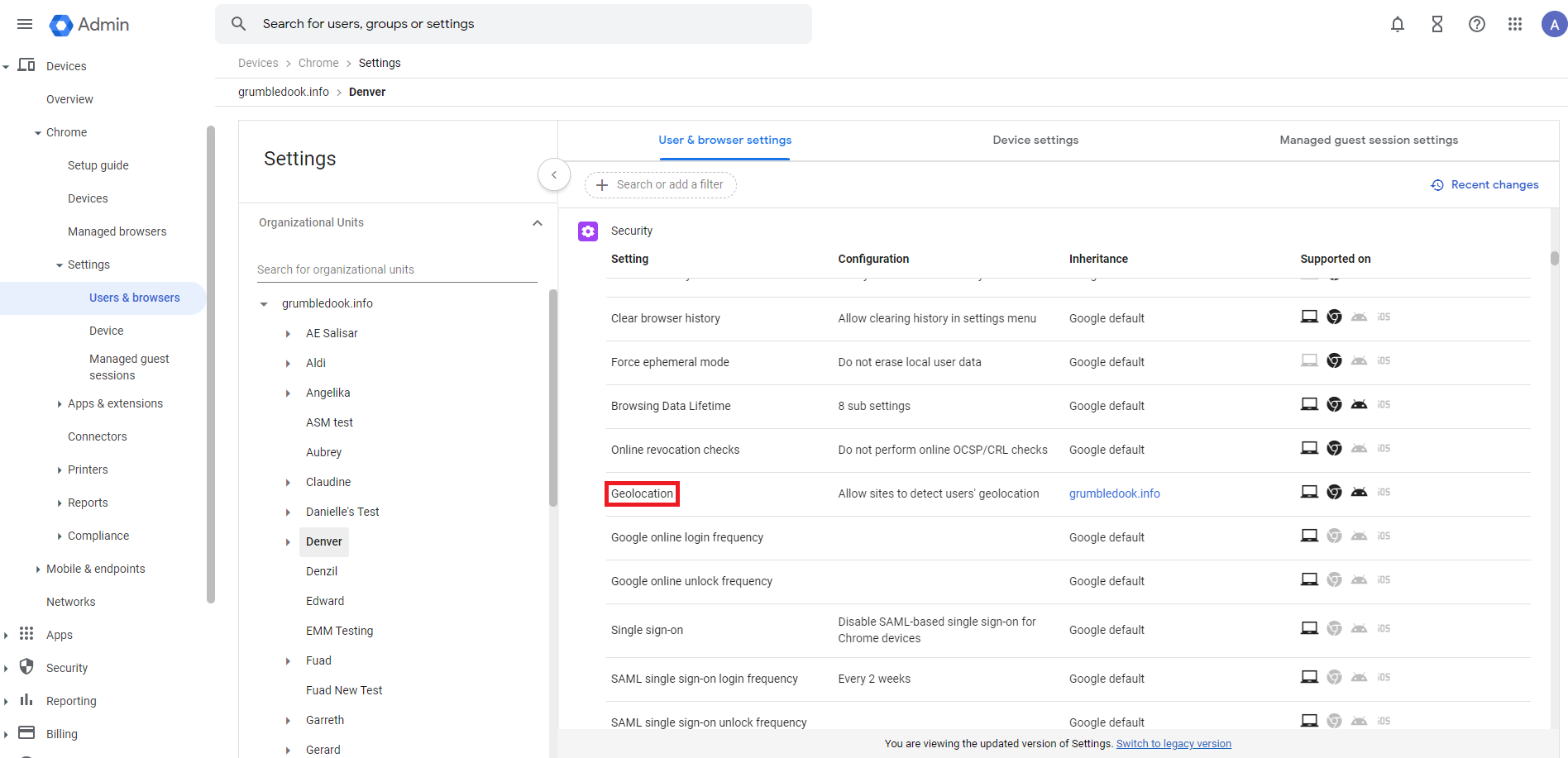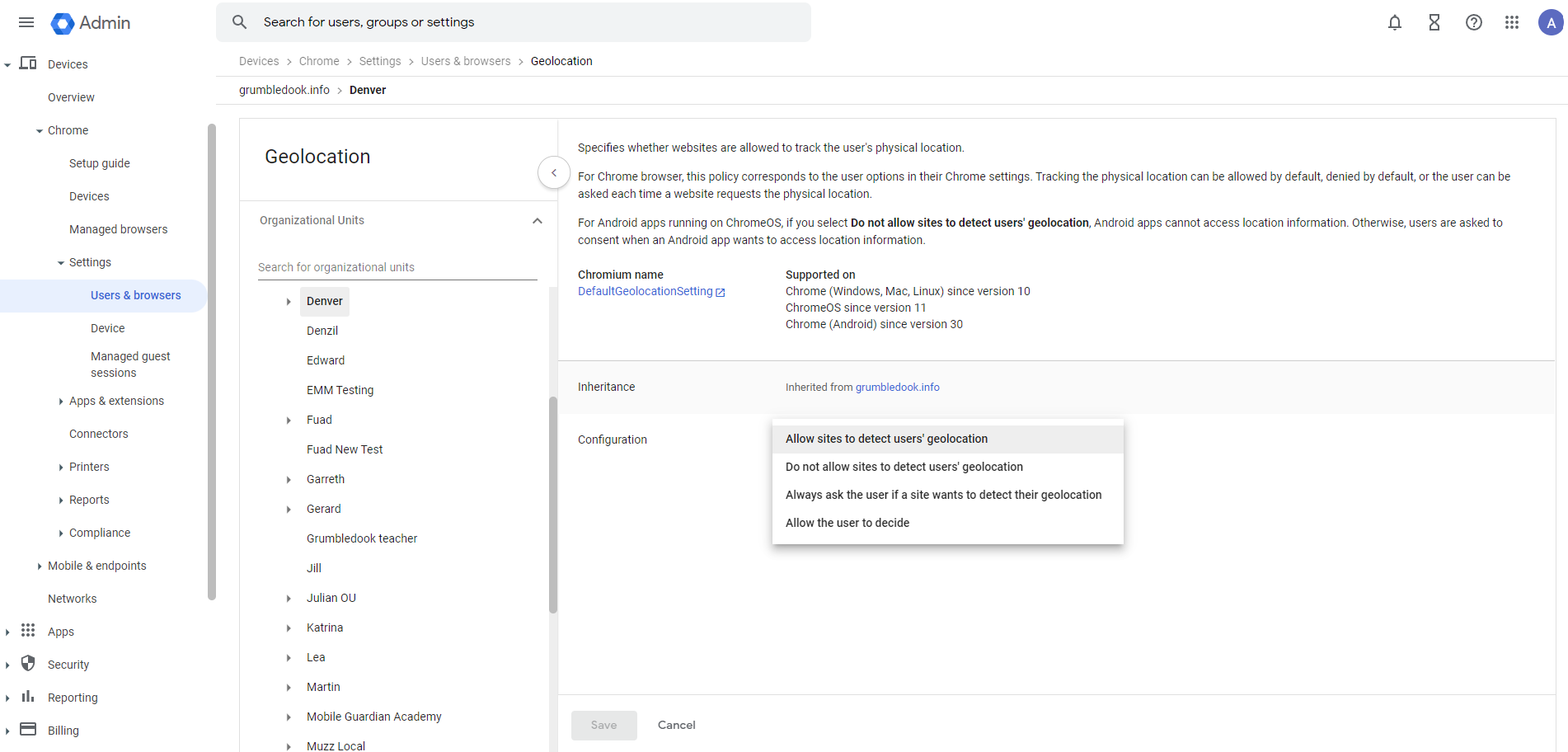 Once this setting has been forced to be on then students will no longer have the ability to change this setting on their device. Location-based profile switching should work as expected from this point onwards.