When you purchase content from the VPP store for your school or business, you can distribute your purchases directly to your users either by User Assignment or Device Assignment. Device assignment is the preferred method as it does not require an Apple ID/account association for each device.
The device assignment process is as follows:
Configure your applications based on tags or flags.

Ensure that devices are iOS 9 and above and that your application is configured to do device based assignment.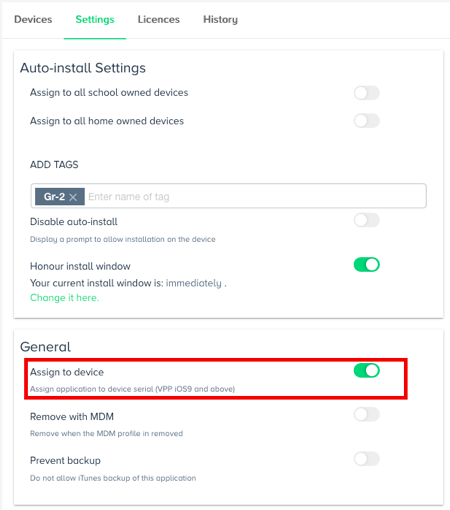 On next sync, we will perform a license association (as long as licenses are available) and then automatically push the application to the device.
The user assignment process is as follows:
Configure your books based on tags or flags.

On first sync, we will check if the device has been associated with a VPP account.

If it hasn't, we will send a VPP invite request to the device. The book status on the dashboard will reflect as "VPP account not associated yet. Current status is Registered".

The VPP invite will display, allowing the user to sign in using their Apple ID. It is important NOT to use the same Apple ID as was used to setup your VPP account.

Once this has been completed, we will receive a message from Apple stating that the account has been associated.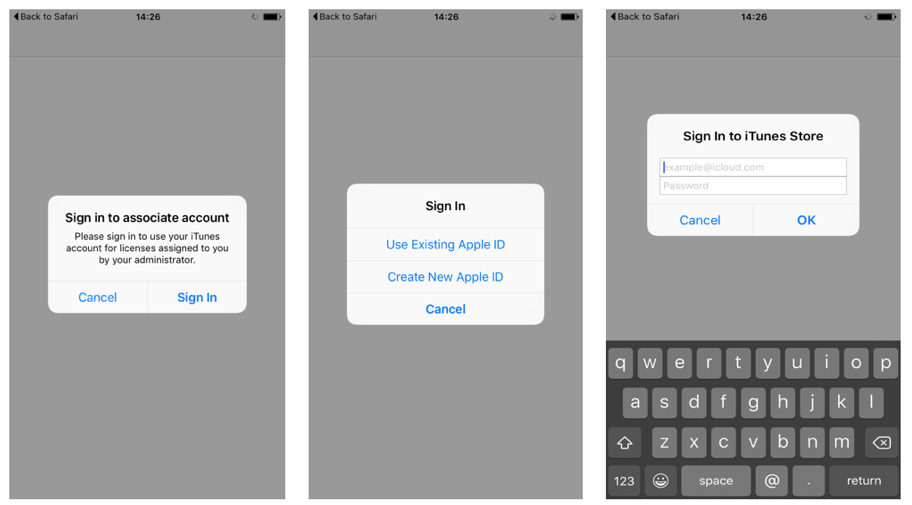 Once the account is associated, subsequent sync requests will push the VPP application to the device.