When you purchase content from the VPP store for your school or business, you can distribute your purchases directly to your users either by User Assignment or Device Assignment. Device assignment is the preferred method as it does not require an Apple ID/account association for each device.
What will you learn?
Where to configure Application Settings
What options are available
How to set licenses to assign to device
The following guide will advise you on where to find the Application Settings:
Login to the Mobile Guardian dashboard


On the left-hand side, panel click on "Applications" where you will be directed to the application list page.



Once in the Application Management section, you will see all your Applications listed. In line

with the Application you wo

uld like to distribute, click the icon to edit, on the right of the application:





Once you have selected the "Edit" icon you will be redirected to settings of the Application in question.
Best Practices:
Configure your applications based on tags or flags, making sure you use either Auto-Install and/or Self Install.

Note:

We

do not

suggest adding the

same tags/flags

to auto-install as you do to self-install as this may cause conflicts with installations.

Ensure that devices are iOS 9 and above and that your application is configured to do the device-based assignment.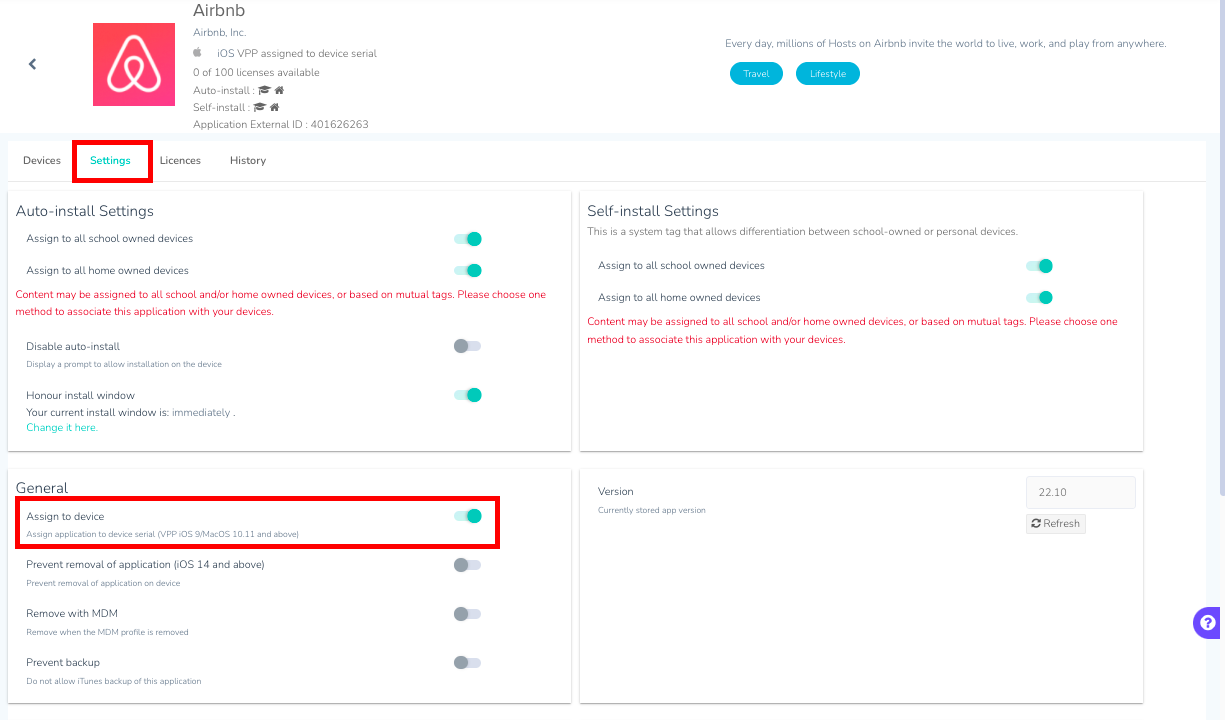 This feature provides the admin the option to stop VPP applications from being removed from iOS 14 and above devices.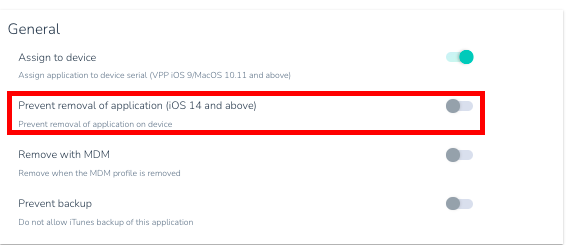 On the next sync, we will perform a license association (as long as licenses are available) and then automatically push the application to the devices.
Congratulations you now know how to view the application overview and some best practices.
Please let us know if you find this article
Thanks for reading! :)