To push out an application to Android devices, we use Tags.  Mobile Guardian allows you to mass assign tags to Android applications from the Applications menu.  Tags allow you to specify exactly which devices will be eligible to install the app, whilst at the same time allowing you to assign the application to either home owned, school owned or both types of devices.
Using the self-install option will add the specified application to the My Catalogue section of the Mobile Guardian application on the device.  From here, the end user can trigger the installation - think of this like creating your own bespoke app store for each device!
First, you need to add the app into the Applications section on the dashboard:
Step 1 - Access the Android Application Search menu
Navigate to Applications menu option.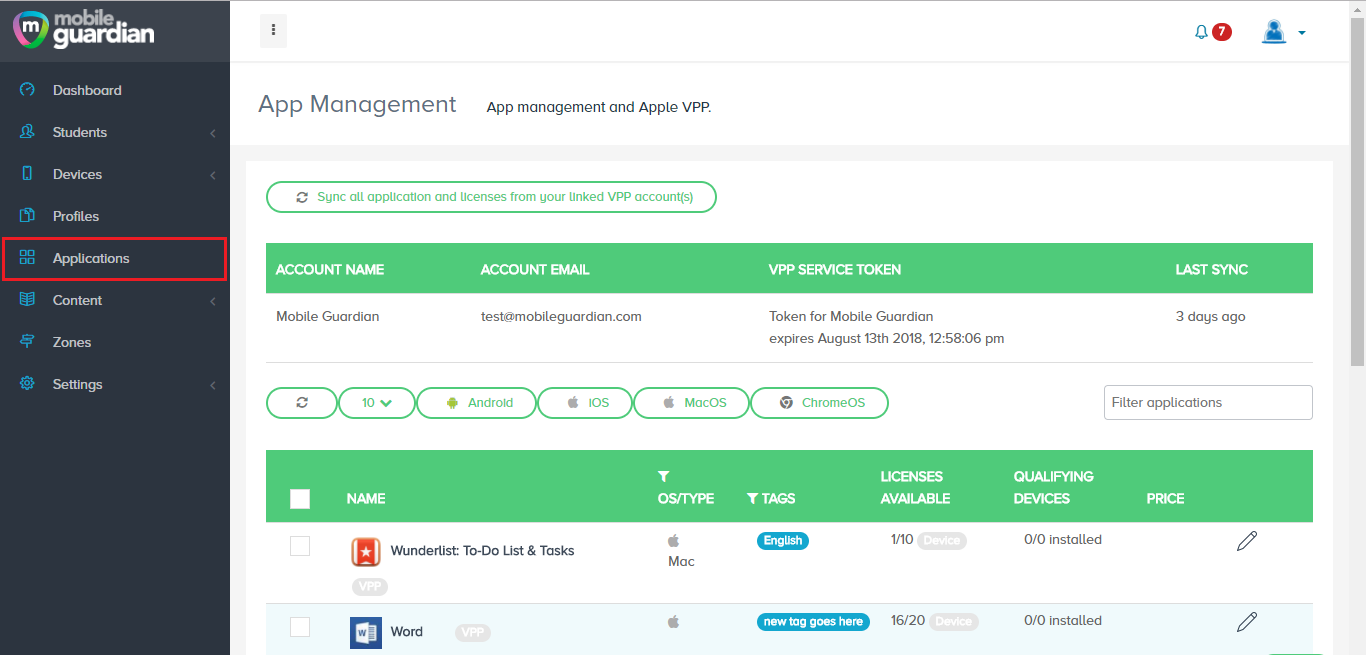 Select the Android > Application Search option.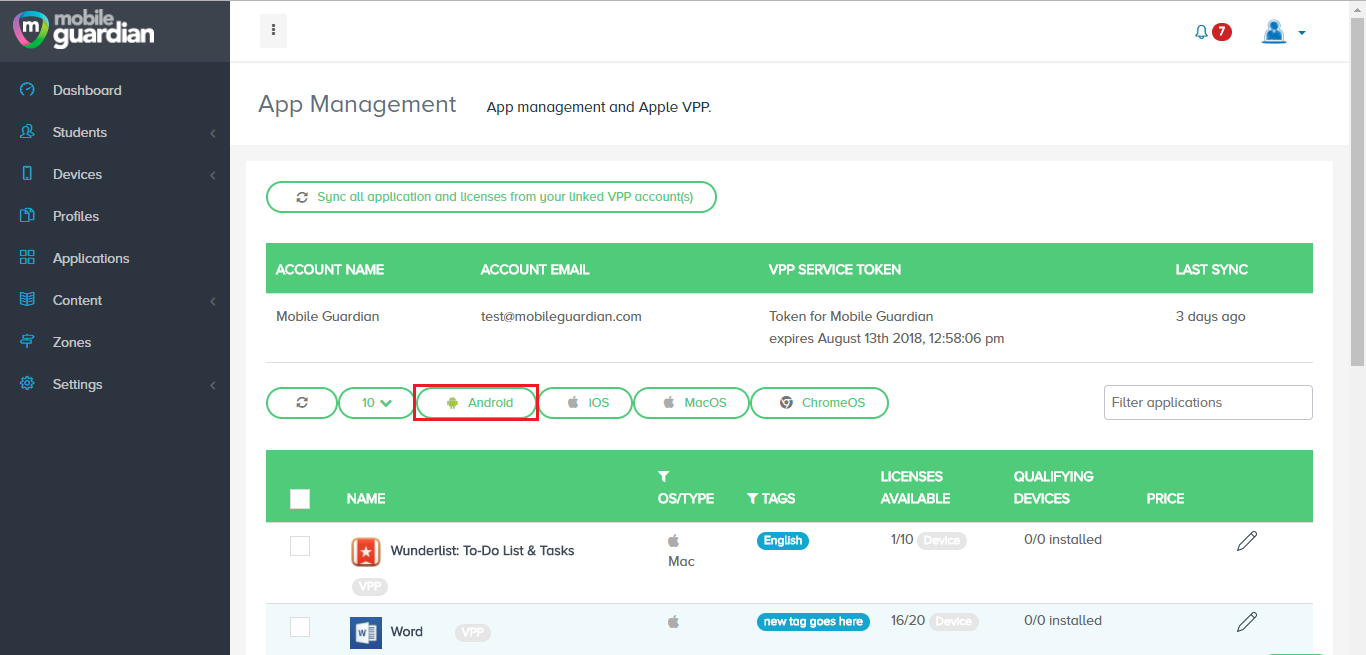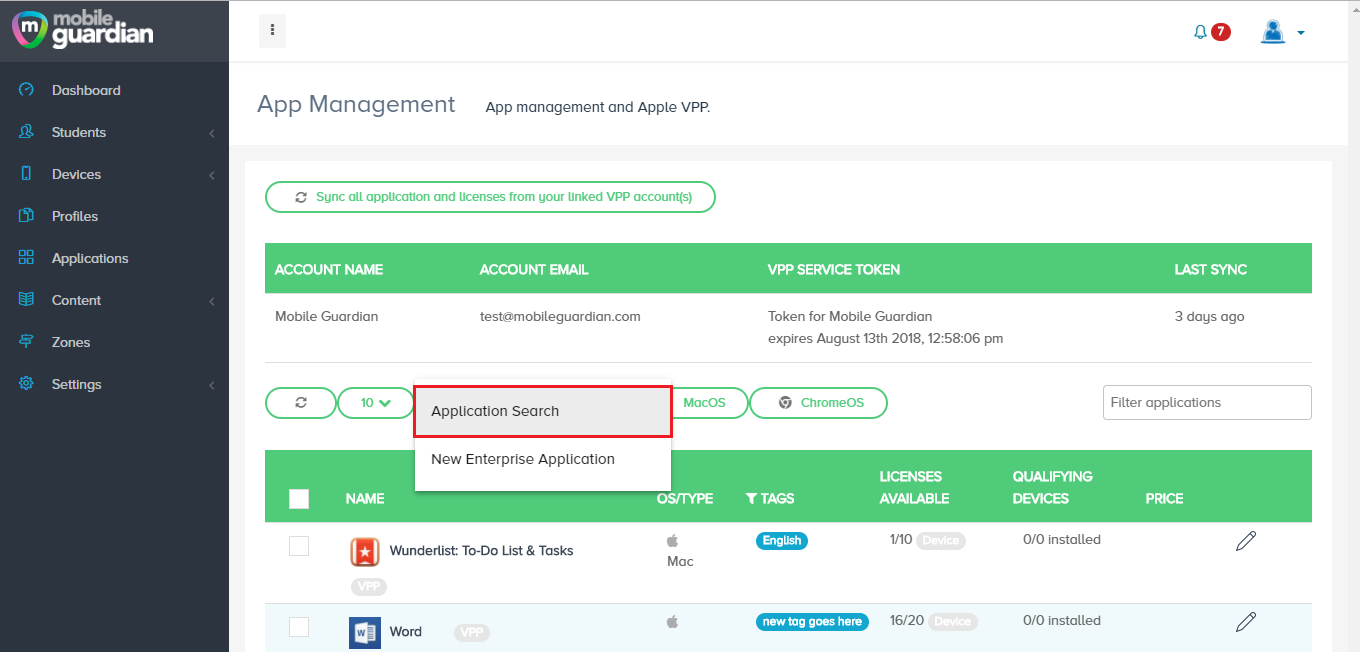 Step 2 - Search for an Android  application
Specify search criteria and select the Search button.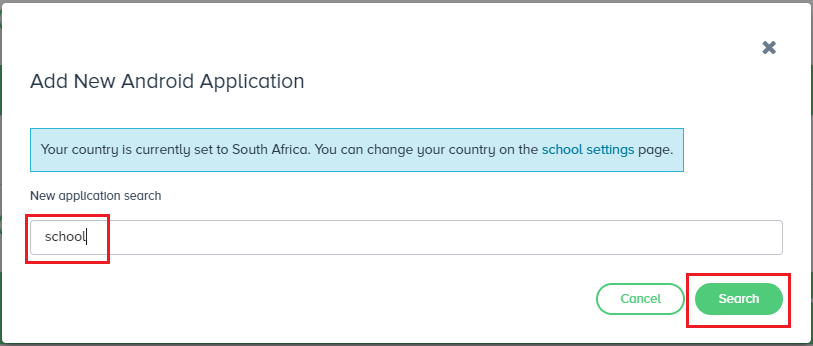 Once search results return, select the add icon to select an application.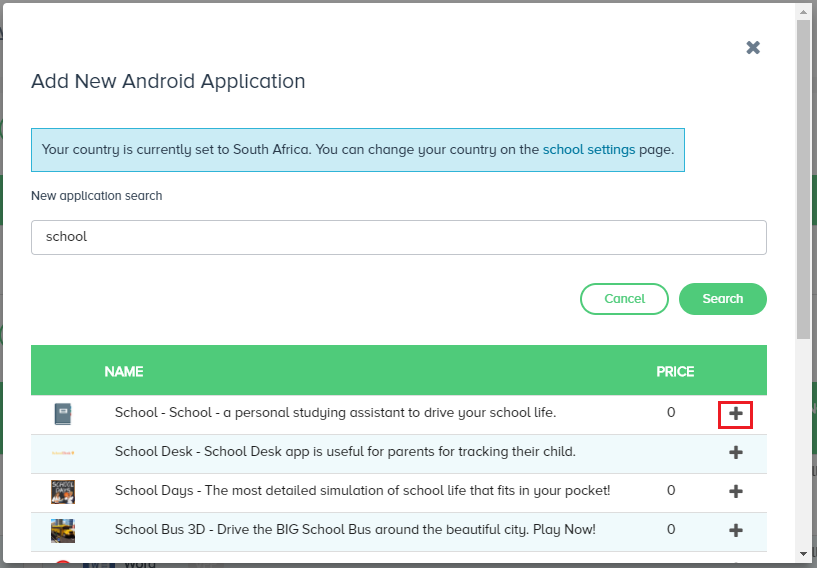 Now the app is ready to be assigned to your devices:
After you have searched for and found the new application you want to install, you will be given the option to mass assign tags to it. To do this, in the Add tags input field, start entering the name of the first tag you want to assign, and then select a tag from the drop-down list. To add a brand new tag, type a tag name and press Enter. 
Tags will be displayed as you add them. Click X if you want to remove a tag.  
Step 2 - Save specified settings
Click on the Add button to save your settings.
Your applications will be added to the My Catalogue section of the Mobile Guardian app at the next device refresh.