When you purchase content from the VPP store for your school, you can distribute your purchases directly to your users by using User Assignment only. This means that an Apple ID will be required on each device for that books need to be distributed.
Please see the guide in this article on how to find your VPP books and how to configure their settings to distribute to devices on your dashboard.
What will you learn?
Step-by-Step Guide
1. Log into your Mobile Guardian Dashboard
2. On the left-hand side navigation, click on the Content menu item.

3. You will be directed to the Book Management screen by default. Here you will see the VPP details and a list of the books associated with your VPP account.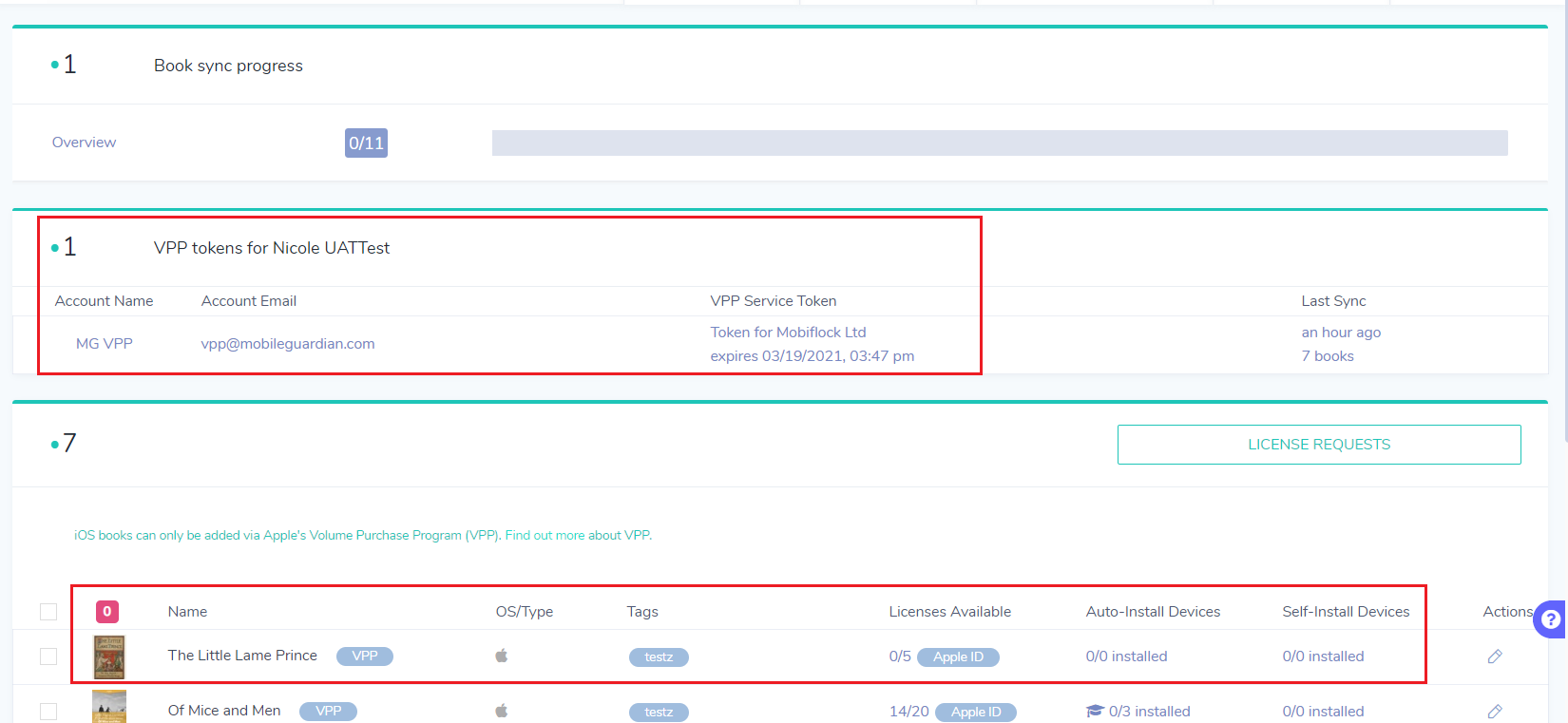 4. On the right hand of the page click on the Edit icon.
5. Select the tab Settings to navigate to where we will be applying tags. In the settings window you will have the option to assign to home owned or school-owned devices or in turn use Tags for "Auto-Install" or "Self-Install".



6. Once you have added the necessary configuration to the settings tab, you may now scroll down and select Save Changes.

Note: Between "Auto-install Settings" and "Self-Install Settings" you should only use one set of settings at a time, if both sets of settings are used you might not get the desired result or in turn receive conflicting installations.
7. Navigate back to Book Management by selecting Books from the left menu under Content. Click on Sync VPP account.

Best Practice
On the first sync, You should check if the device has been associated with a VPP account. If it hasn't, we will send a VPP invite request to the device. The book status on the dashboard will reflect as "VPP account not associated yet. Current status is Registered".
If successful, the VPP invite will display, allowing the user to sign in using their Apple ID. It is important NOT to use the same Apple ID as was used to setup your VPP account.
Once this has been completed, we will receive a message from Apple stating that the account has been associated.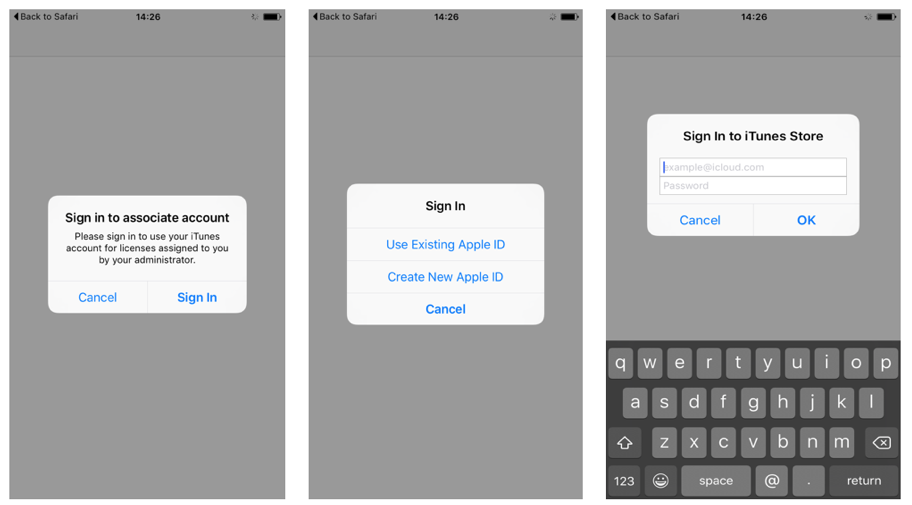 a. Once the account is associated, subsequent sync requests will push the VPP book to the device and make it available via iBooks if the book is available for the device region (a book available in the US VPP book store may not be available for a device in the UK).
b. The iBooks application will be installed on the device if it is not already available and the installation of applications has not been disallowed by restrictions on the device (with the release of iOS 8, it became an integrated app).
Well done! you have now learnt about VPP books and applying books to device.
Please let us know if this article was helpful.
Thanks for reading :)