Apple provides a method for schools to bulk purchase apps and media (iBooks). Apple also describes the bulk obtaining of licenses for free apps as 'purchasing'. Through the Volume Purchase Program (VPP), these can then be distributed to devices via management systems such as Mobile Guardian. This guide shows you how to add your VPP account(s) to your Mobile Guardian School Dashboard.
Whilst focussing on the use of the iTunes VPP portal, the process is similar for those who have moved onto Apple School Manager.
Step-by-step guide
Follow the steps below:
1. Open https://school.apple.com/ and login to Apple School Manager with your Apple ID and password for your Apple School Manager Account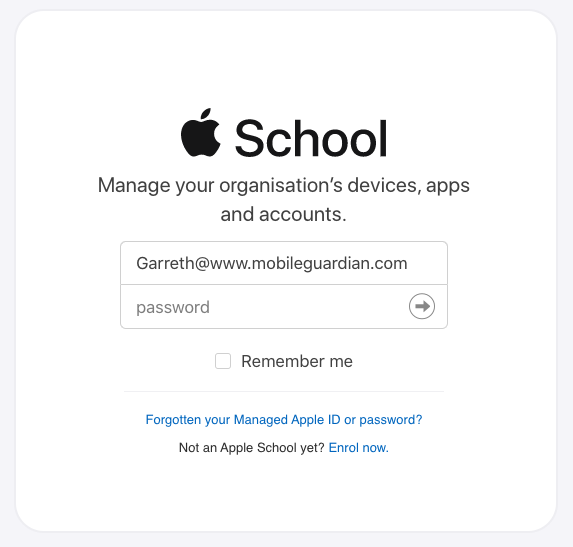 2. Once logged in to Apple School Manager you can click on the Login User and then Preferences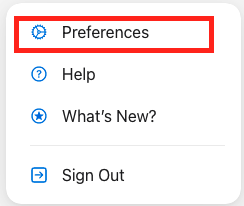 3. Once in Preferences click on Payments and Billing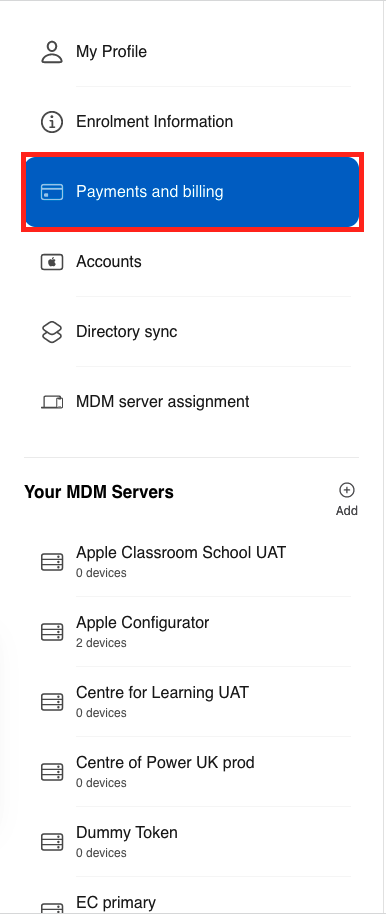 4. Select the download button for the Server Token you wish to download.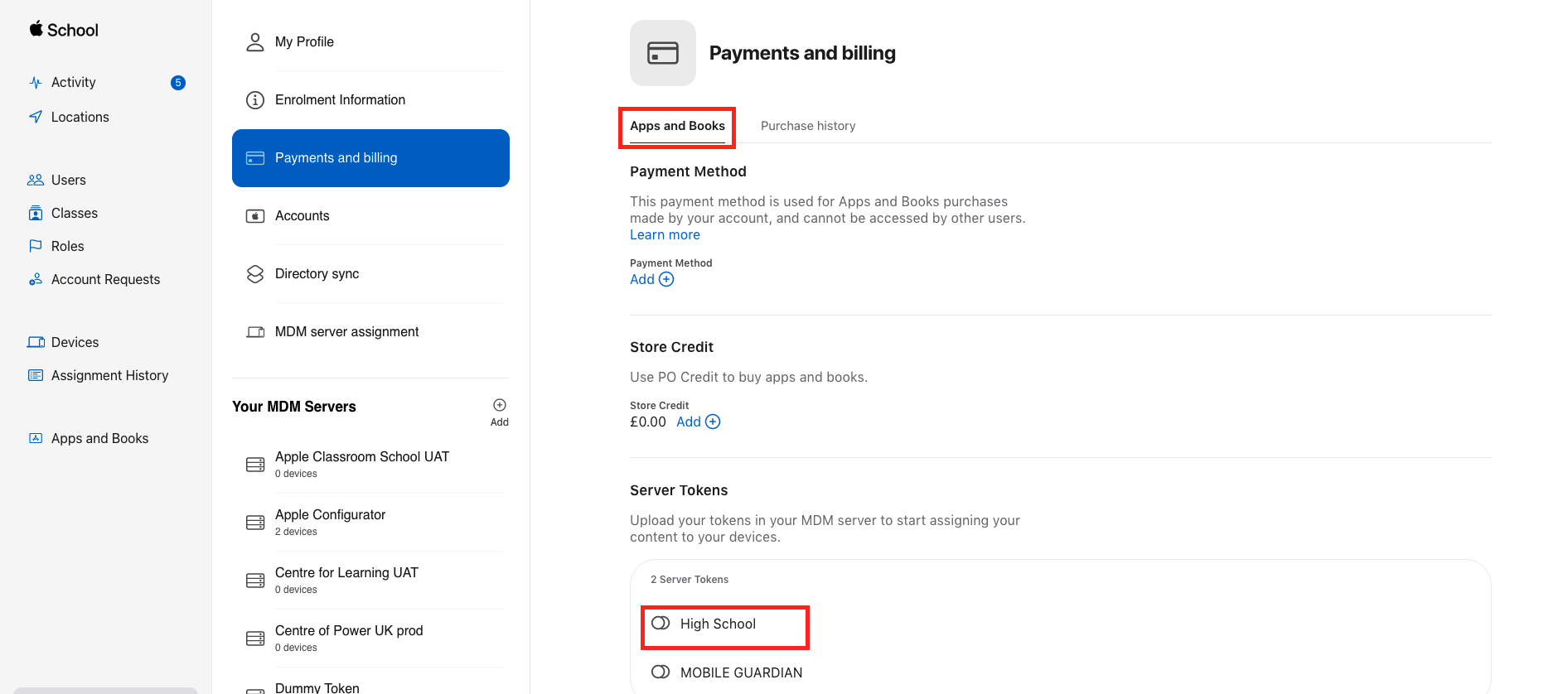 5. Once you have selected Download you will see a file with the ending .vpptoken and has a naming convention of the server name you selected. Keep this file safe as you will need it for the next steps.

6. Sign in to Mobile Guardian Dashboard and navigate to Settings > iOS MDM Settings.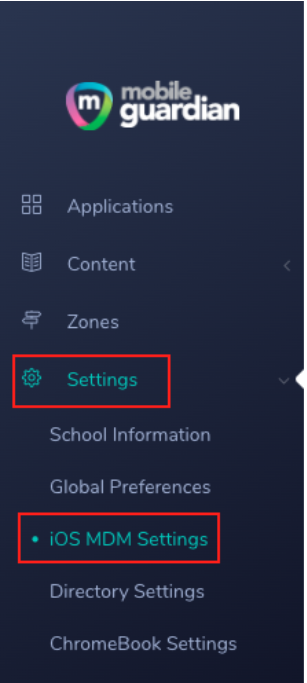 7. Click the Add an Apple VPP account on the right side of the window.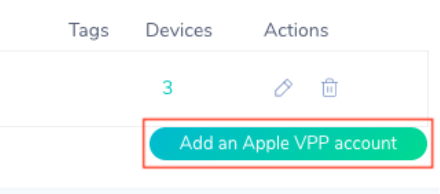 8. Enter the Name you wish to give the account, enter the email address of the VPP account used and then click Select Token, Browse for the saved token.txt file and then click Save.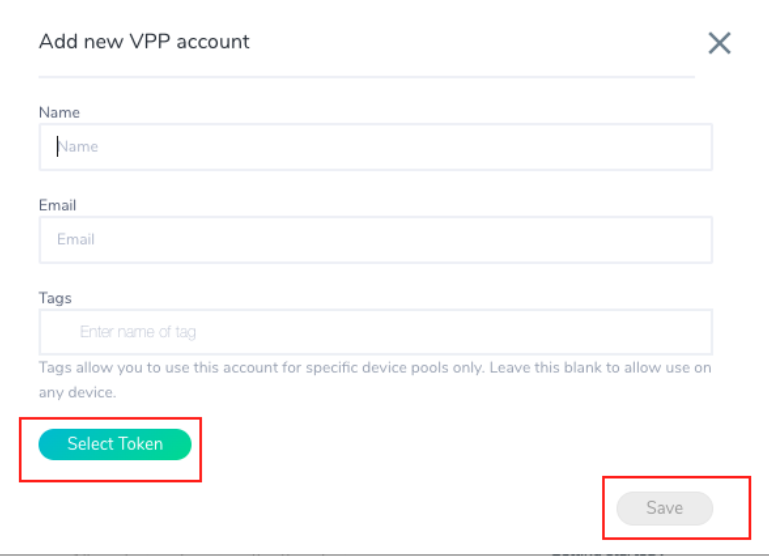 Congratulations you have successfully added a VPP account and you are now able to see the applications in the Applications Tab on the dashboard.
Note: To add additional VPP accounts repeat the above process for each account.
Editing a VPP account
To edit an account, click on the Pencil icon in the Apple VPP Application Distribution section for the selected VPP account you wish to edit.
This will allow you to update your VPP token by just uploading a new token and selecting Update Certificate.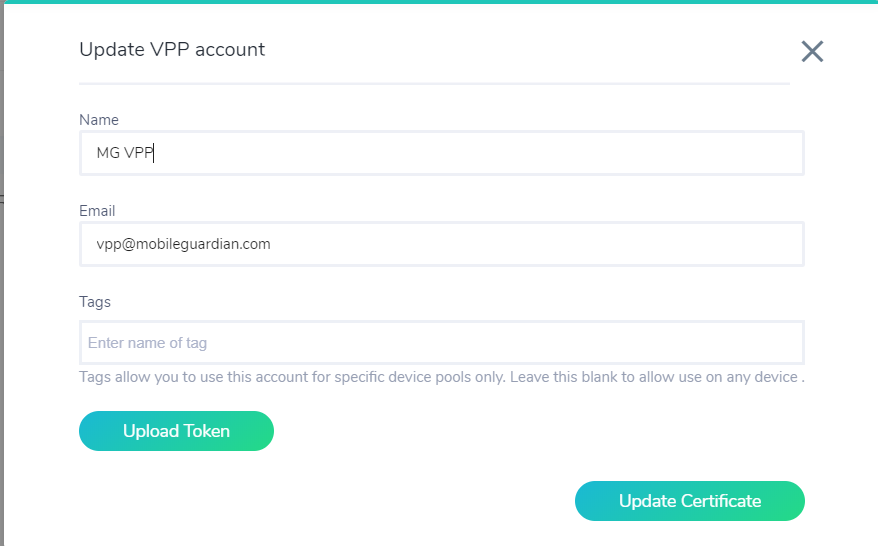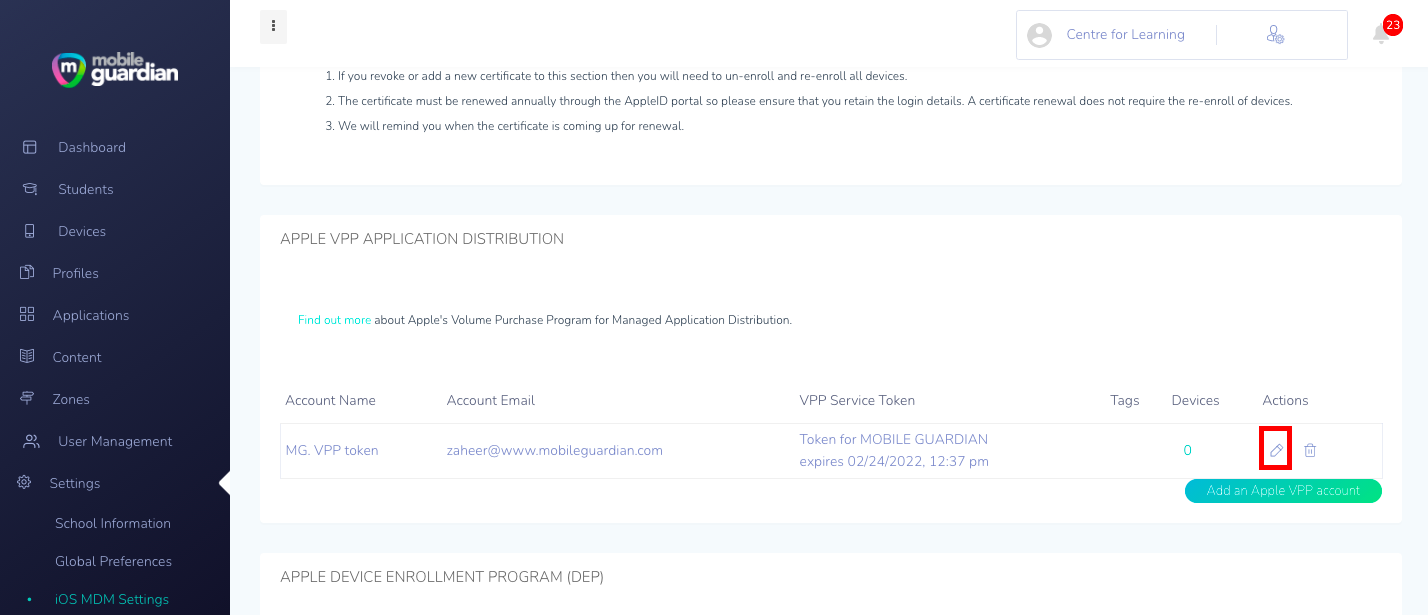 Note: Specifying a tag will limit VPP applications to specific devices, not specifying a tag will allow VPP applications to be installed on all iOS devices. To add an existing tag, type part of a tag name and then select a tag from the drop-down list of tags that match your search criteria. To add a new tag, enter a tag name, and press Enter.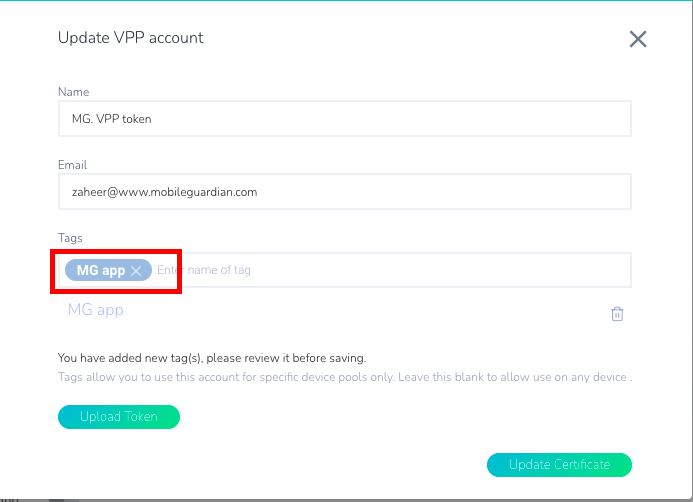 To save your changes, click on the Update Certificate.
Well Done! You have successfully learned how to set up Apple VPP accounts.
Please let us know if you found this helpful
Thanks for reading :)
For more Onboarding Device Videos Tutorials Click here