The Device Enrollment Program (DEP) helps businesses easily deploy and configure Apple devices. DEP provides a fast way to deploy organization-owned iOS, iPadOS, macOS, and tvOS devices purchased directly from Apple or Apple Authorized Resellers.
As part of the automated enrollment of devices via DEP, there are several settings that need to be considered.
Step-by-step guide
Please follow the steps below:
Once logged into your Mobile Guardian Dashboard, click on "

Settings"

and navigate to

"iOS MDM settings".
IN the

APPLE DEVICE ENROLLMENT PROGRAM (DEP)

section

(At this point you should have already uploaded your DEP token)

, the following settings are available:
Allow pairing - If enabled, allows devices to pair with other devices(We recommend turning this setting on).
Supervise - If enabled, the device must be supervised(We highly recommend turning this setting on ).
Multi-User - If enabled, this will allow the device to be used by multiple users
Mandatory - If enabled, the user may not skip applying the profile(We recommend turning this setting on).
Allow removal of MDM - If enabled, allow end-users to remove MDM.
Skip - Screens to skip during Setup (default screens to skip shown below).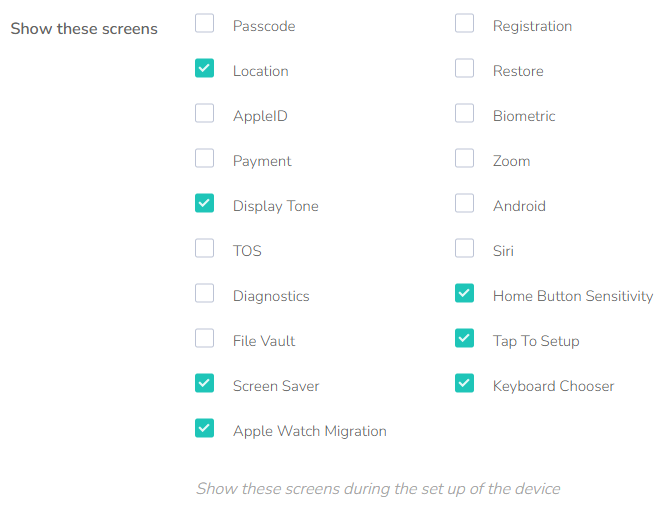 3. Click Update settings to save all settings.

Please let us know if you found this helpful.
Thanks for reading :)