Apple requires that you create and upload an APNS certificate to Mobile Guardian before Mobile Guardian is allowed to interact with your devices (manage applications, send commands, send configurations to apply restrictions, etc.).
Technically, to manage more than 10 iOS devices in your school account you need an Apple MDM Push Certificate. Once you reach more than 10 devices you will need to add your own Apple APNS certificate and re-enroll the existing iOS devices. We recommend that you do this at the beginning to avoid the hassle of re-enrolling those devices, it's one less thing to think about at a future date. 
This process is an easy one and shouldn't take more than a few moments. Before you start you will need to have an Apple ID in order to generate your APNS. If you do not have one then please create one here.
Step 1 - Download your certificate signing request (CSR), signed by Mobile Guardian
Navigate to the Settings > iOS MDM Settings screen shown below: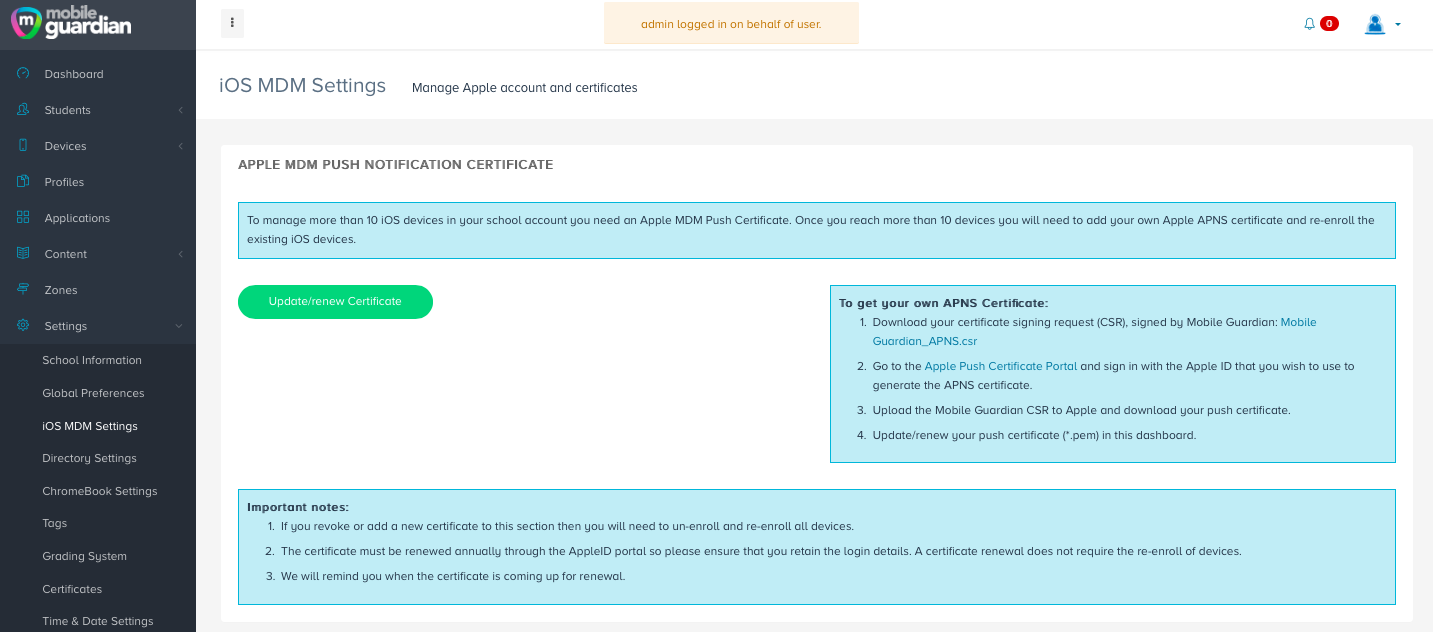 On the right hand side you  will see the link to download your CSR.

Click on that download link and keep this for when you need to upload to Apple. 
Step 2 - Generate the APNS certificate from the Apple
Go to the Apple Push Certificates Portal by clicking the link in step 2:


You will be taken to an Apple website looking like this: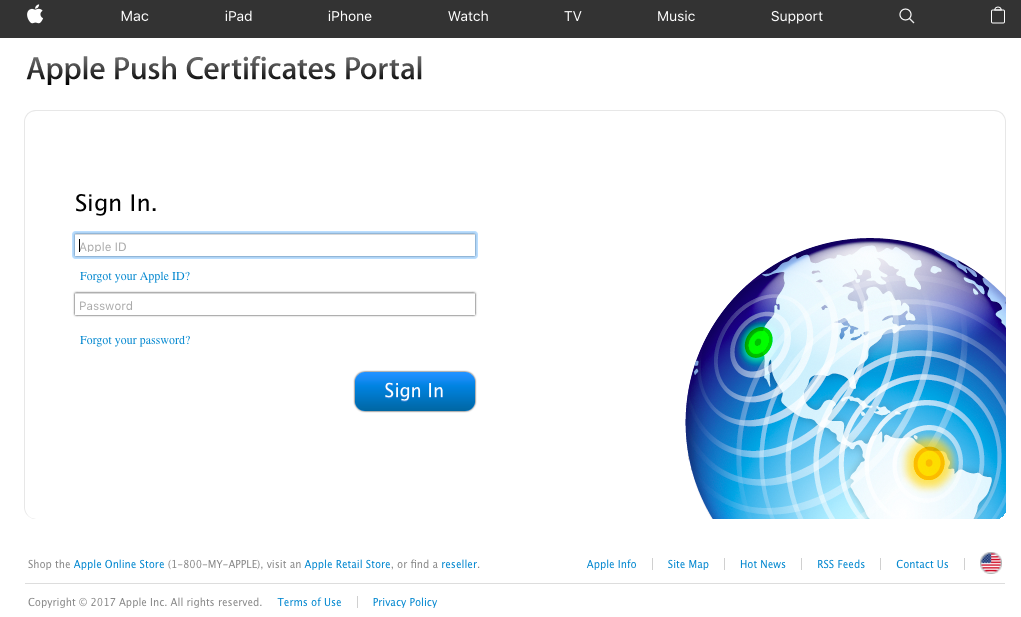 Sign in using the Apple ID you would like to link to the certificate.
Step 3 - Upload the Mobile Guardian CSR to Apple and download your push certificate
Follow the instructions and upload the Mobile Guardian CSR which you downloaded in the Step 1 and download your APNS certificate (see the three steps below).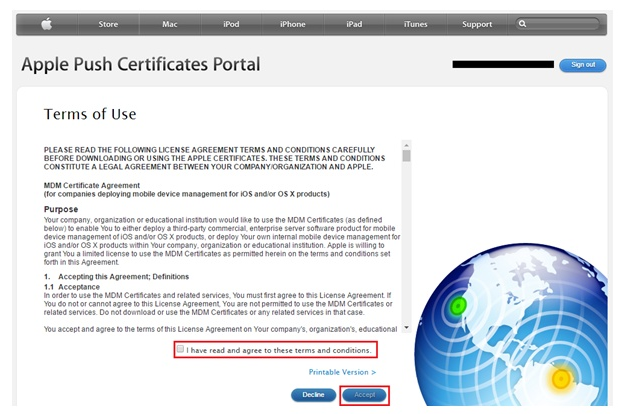 Step 4 - Upload your APNS certificate onto the Mobile Guardian platform
Navigate back to the Mobile Guardian iOS MDM Settings screen and upload your APNS by clicking on the Update/renew Certificate button. 

Your screen should reflect the upload and now include your certificate details. 

Important to note:
If you revoke or add a new certificate to this section then you will need to un-enroll and re-enroll all devices.
The certificate must be renewed annually through the AppleID portal so please ensure that you retain the login details. A certificate renewal does not require the re-enroll of devices.
We will remind you when the certificate is coming up for renewal.