Tags are an important component of the Mobile Guardian dashboard. They are conveniently used to link your devices with apps and the profiles you have created. If a device has a tag and this tag is also applied to a profile or application, then the device is eligible to have this profile active or the application installed.
The Tags menu within the Settings section shows you the tags you currently have active in your dashboard and which devices/apps/profiles, etc. have these applied. You can also edit and delete your tags from here.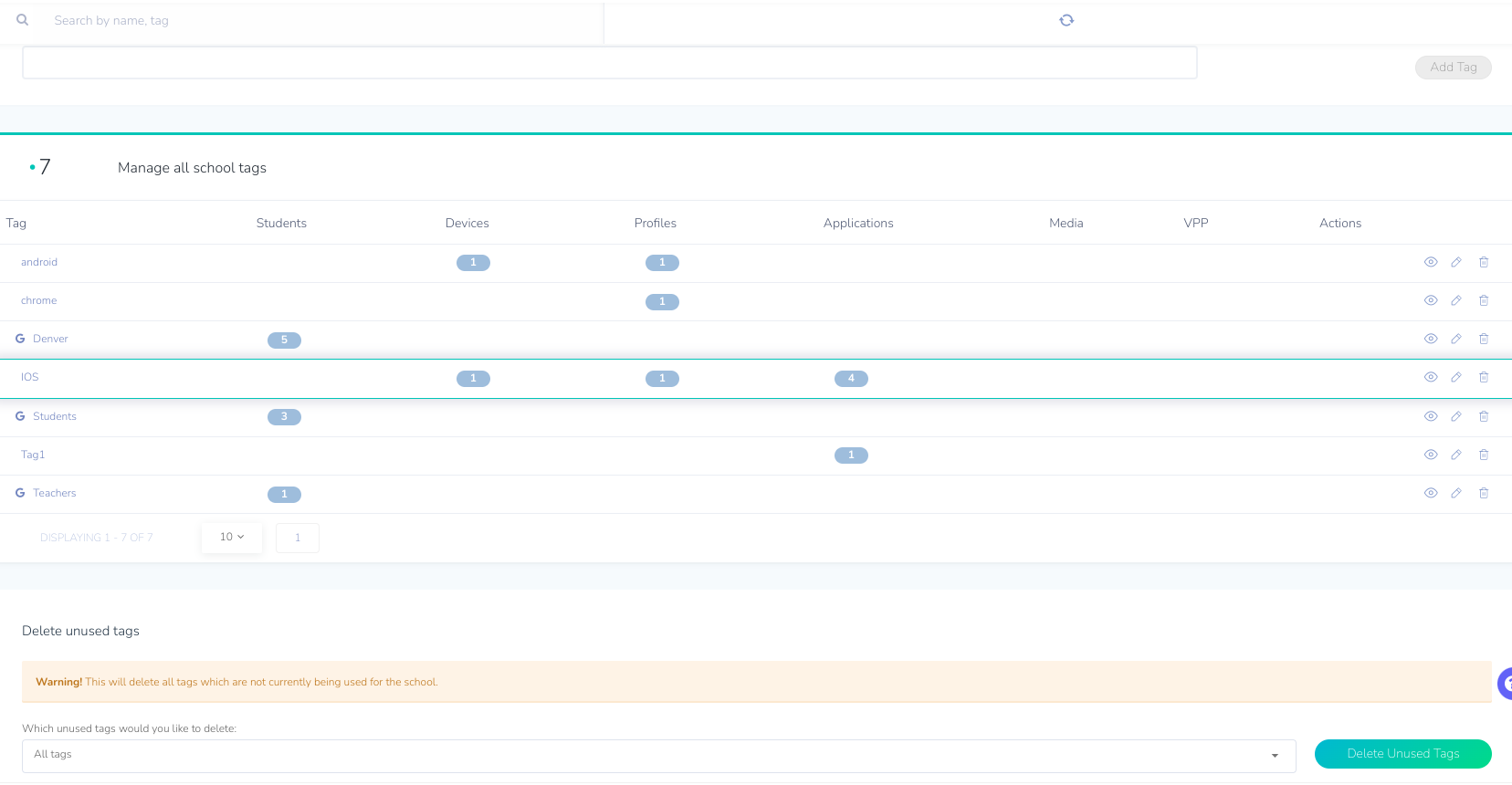 Here you will be able to view all tags which were added, add tags and remove unused tags.


Profile Example
Device A has the tag 'Cart 1' and the profile 'Cart Devices' is also tagged with 'Cart 1' then this profile is eligible to be active on the device.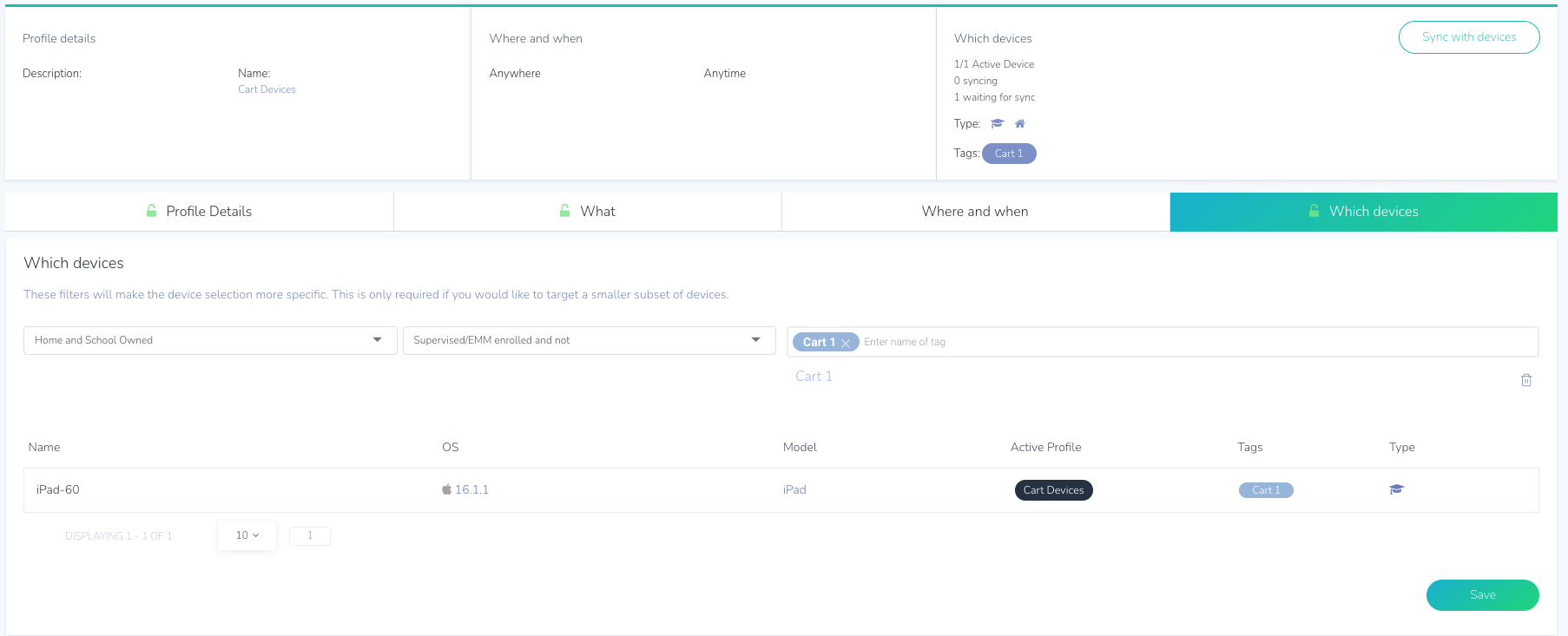 (NB. - Other factors such as schedule and zone are also taken into consideration for conditional profiles)
Application Example
Device A has the tag 'Social Media Apps' and the Facebook app is also tagged with 'Social Media App' then this app will be installed on the device.

(NB. Depending on where the tag was applied then this will determine if the installation takes place automatically or has to be triggered from within the Mobile Guardian app.)
The following video shows you how to apply tags:
A device can have multiple tags and as such, it's best practice to have a separate tag for profiles and apps. This way you can push apps and profiles onto the device individually, thus giving you far greater control over your devices. There are no hard and fast rules which determine this and you may choose to have profiles and apps closely linked, the dashboard is yours to tailor as you see fit!
Student Example:
You can bulk add tags to students. Tags can be added in bulk to Students. When added they can be set to override the tags on the device, causing the device to inherit the tags set on the student. You would be able to do the following:
Overwrite linked device tags with student tags
Append student tags to linked device tags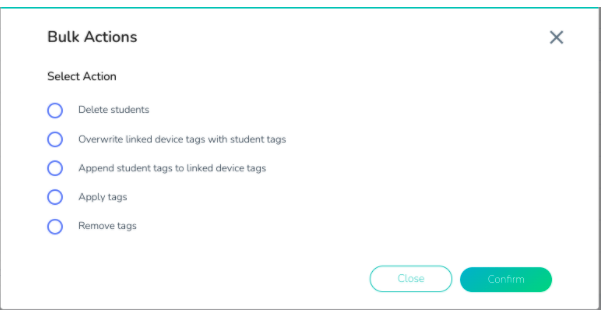 Please let us know if you found this helpful!
Thanks for reading :)