When enrolling your devices it is very handy to be able to have these devices name themselves in sequential order. Mobile Guardian has this option available so that you don't have to go back to each device and manually rename these devices one by one. I am sure if you are enrolling thousands of devices then this could be a huge task in itself!
Once this is set up you will easily be able to identify the devices you have enrolled in case they need to be referenced for any reason in the future.
Setting up Auto-naming
Step 1 - Navigate to Settings > Global Preferences page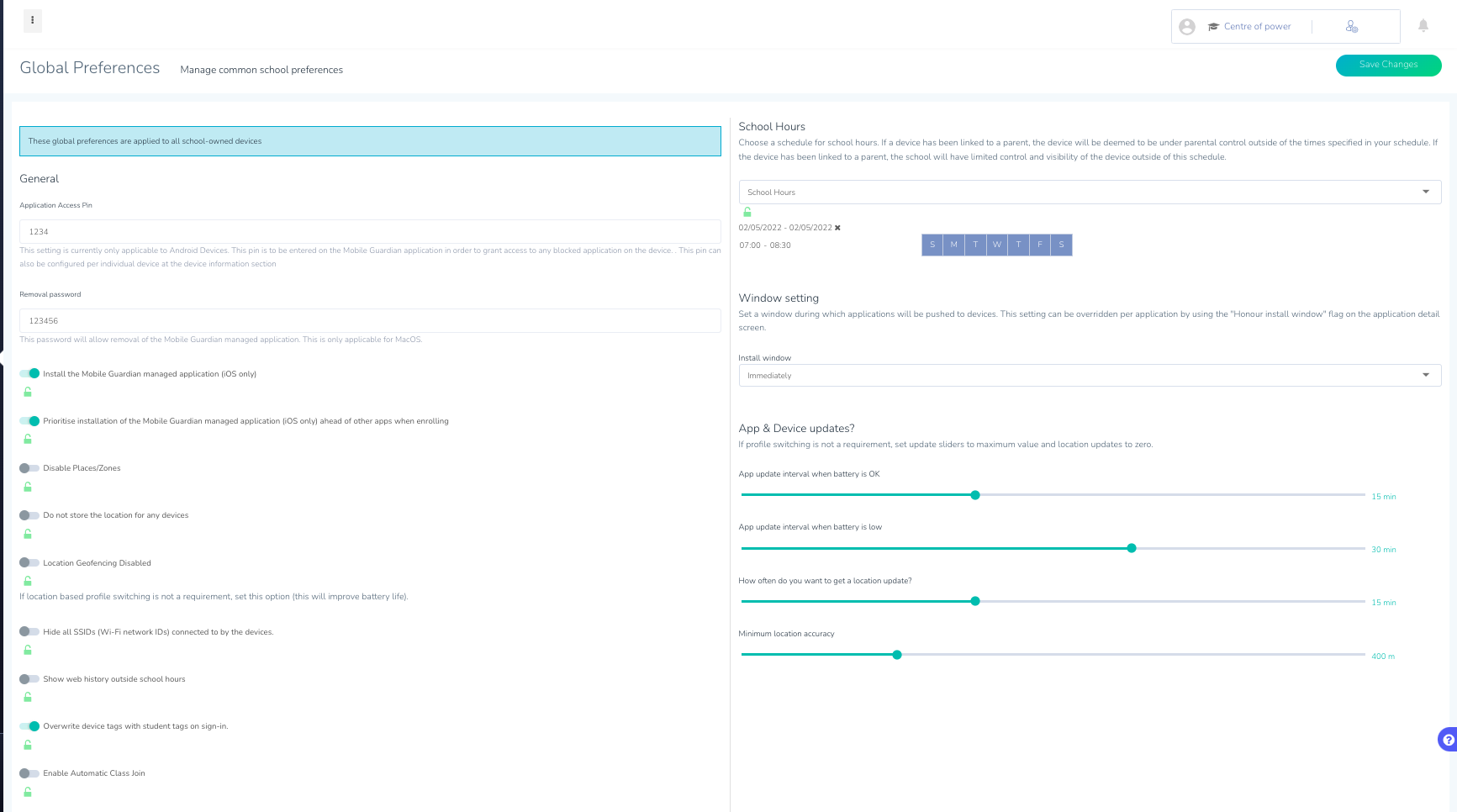 Step 2: Turn Auto-naming on
On the bottom left-hand side of the Global Preferences screen, there is a toggle for turning auto-naming on/off. This will need to be turned on, which then requires that you enter a prefix in the field below it.

Step 3 - Enter an auto-naming prefix
In this field, you will enter what you want the device names to be prefixed with. Once you have entered your desired name then when the devices are enrolled, they will assume this prefix together with the next number in the sequence.
Naming Example: NUL0; NUL1; NUL2; NUL3 ...
These names will then appear in the device list view and device detail view for you to identify with.