Apply device block to limit screen time
Applying the device block to limit screen time with a Schedule
About Screen Time Block Screen.

Only works after school hours

A parent is able to set a block screen message

Is created with a rule

Can be Manually

activated or scheduled


Select the Gear on the child card and select Create Rule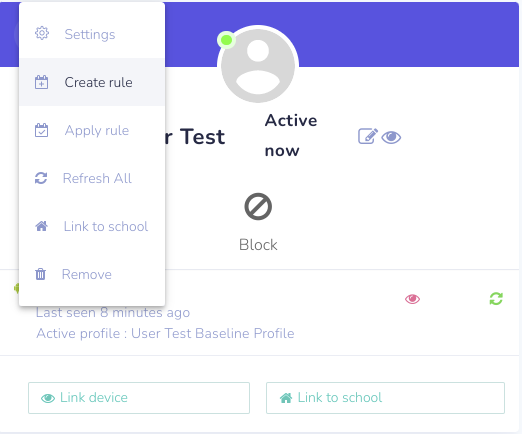 The below screen should appear where you would add the
- Name
- Select the child's Name
- Apply device block to limit screen time slider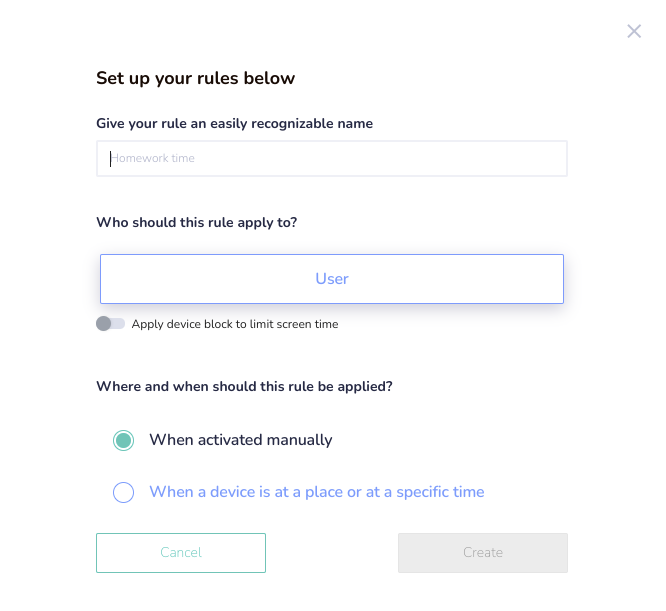 You would then be able to add a Block Screen Message to display on the device while the block screen is active.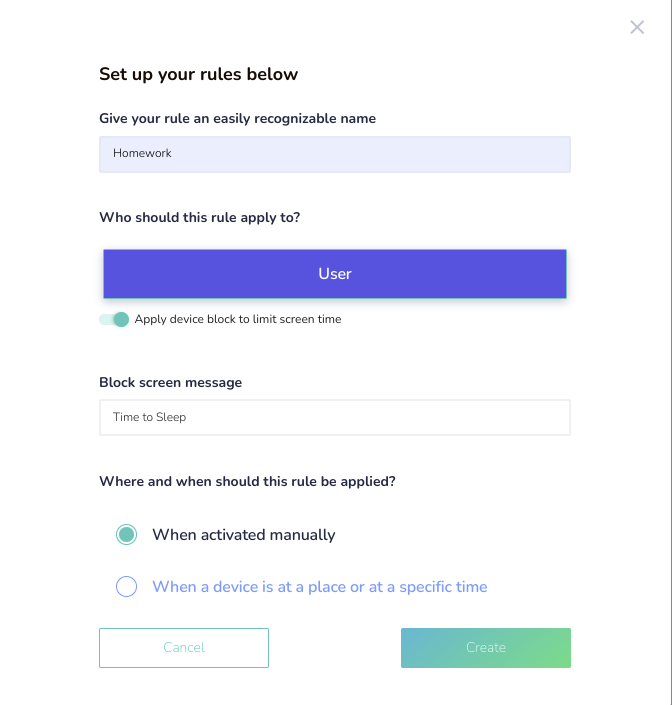 Select When a device is at a place or at a specific time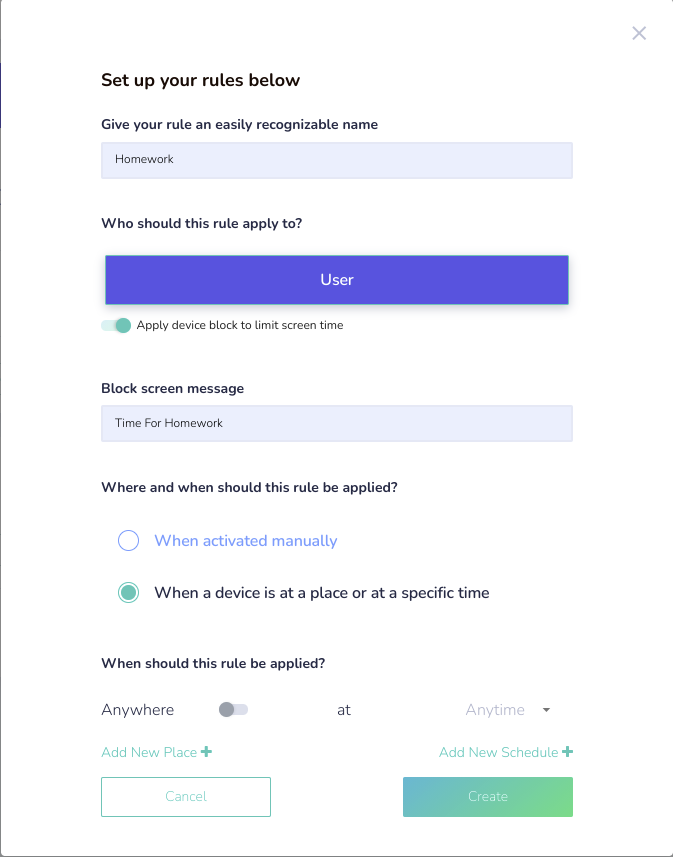 To add a new schedule you would select the Add New Schedule button. A new window will open where you can set up the schedule. Remember to select the duration period and the times the block screen should appear.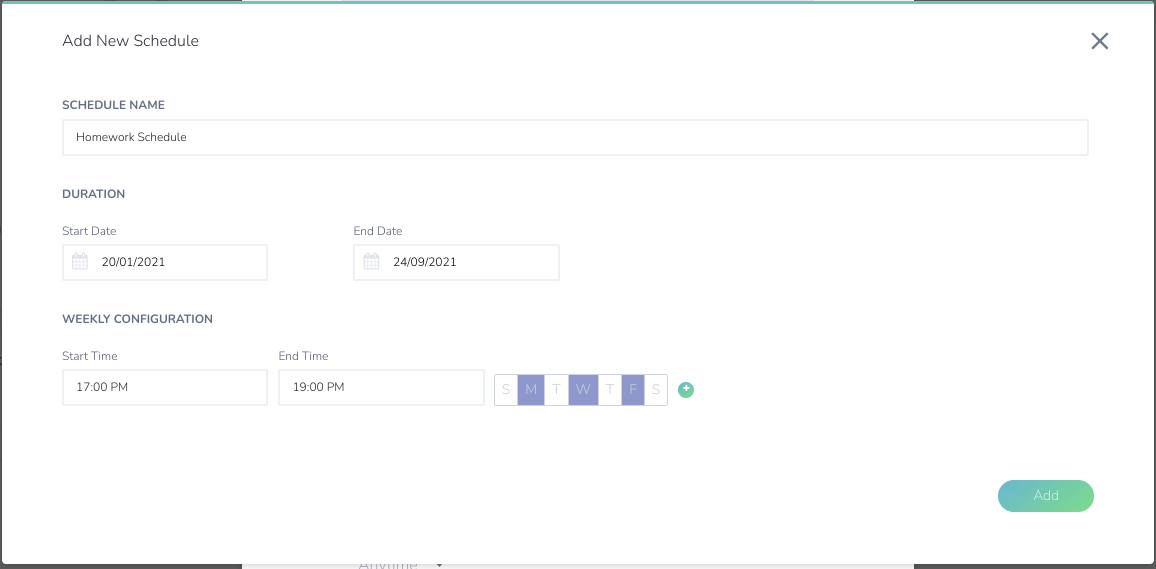 Once you have selected Add you will be taken back to the previous window where you select the drop-down menu next to any time and select the schedule you have just created and click Create.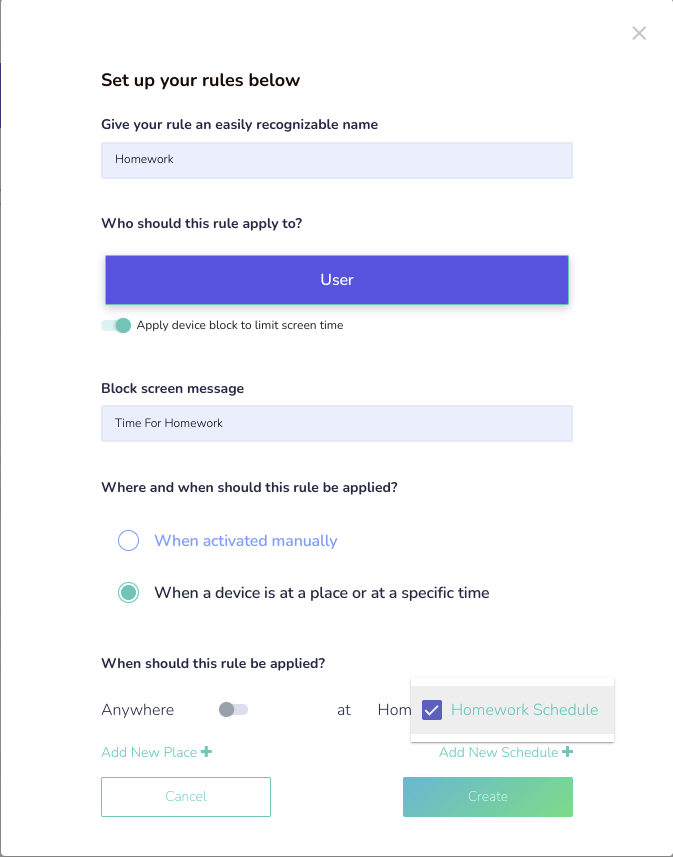 Once the scheduled time takes effect. The device will display the block screen with your message and the duration for which the device will be blocked.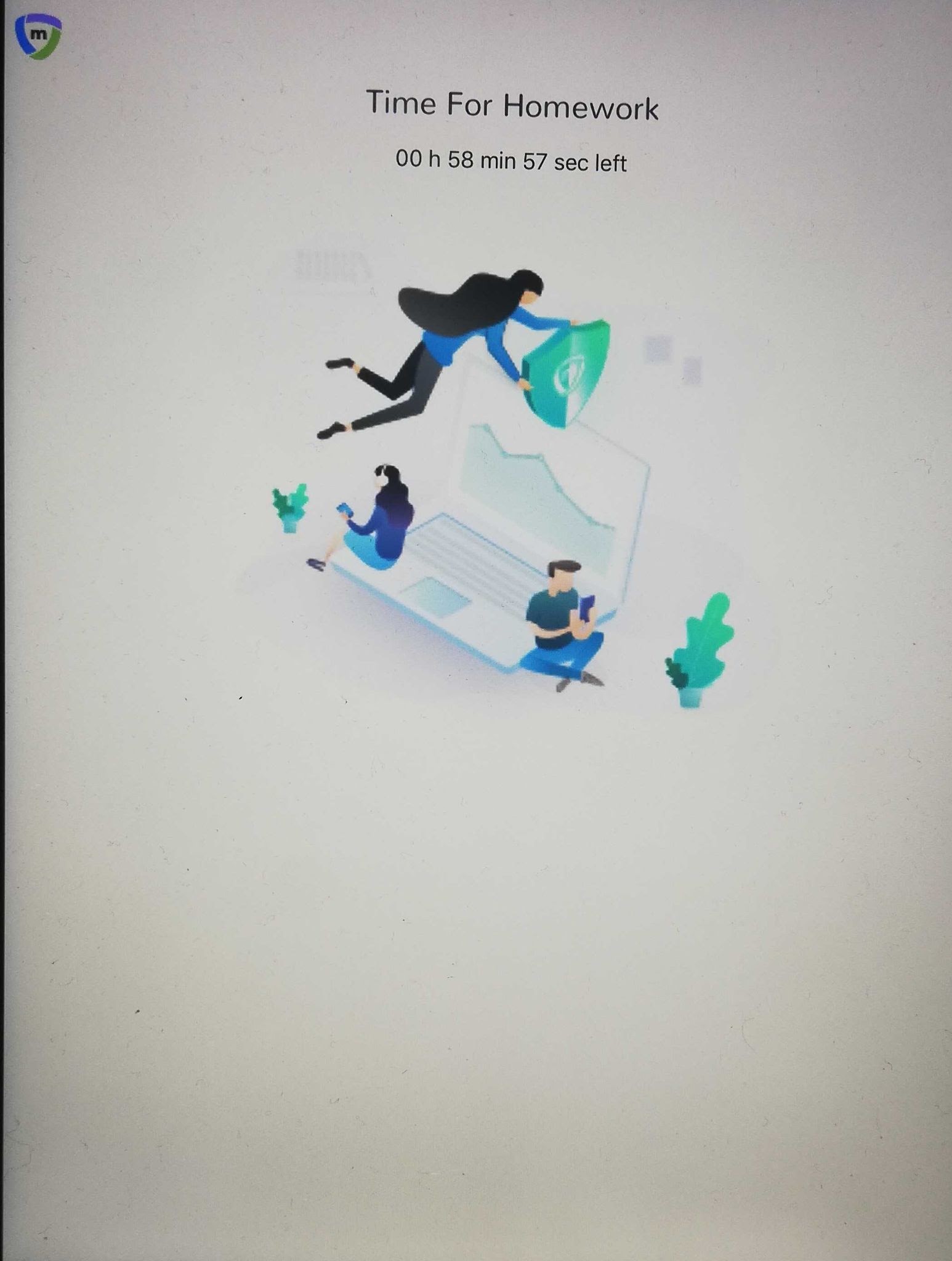 Please let us know if you found this helpful!
Thanks for reading :)