1 - Sign in to the Google Admin console.
2 - Click Devices > Chrome Management > Apps & extensions: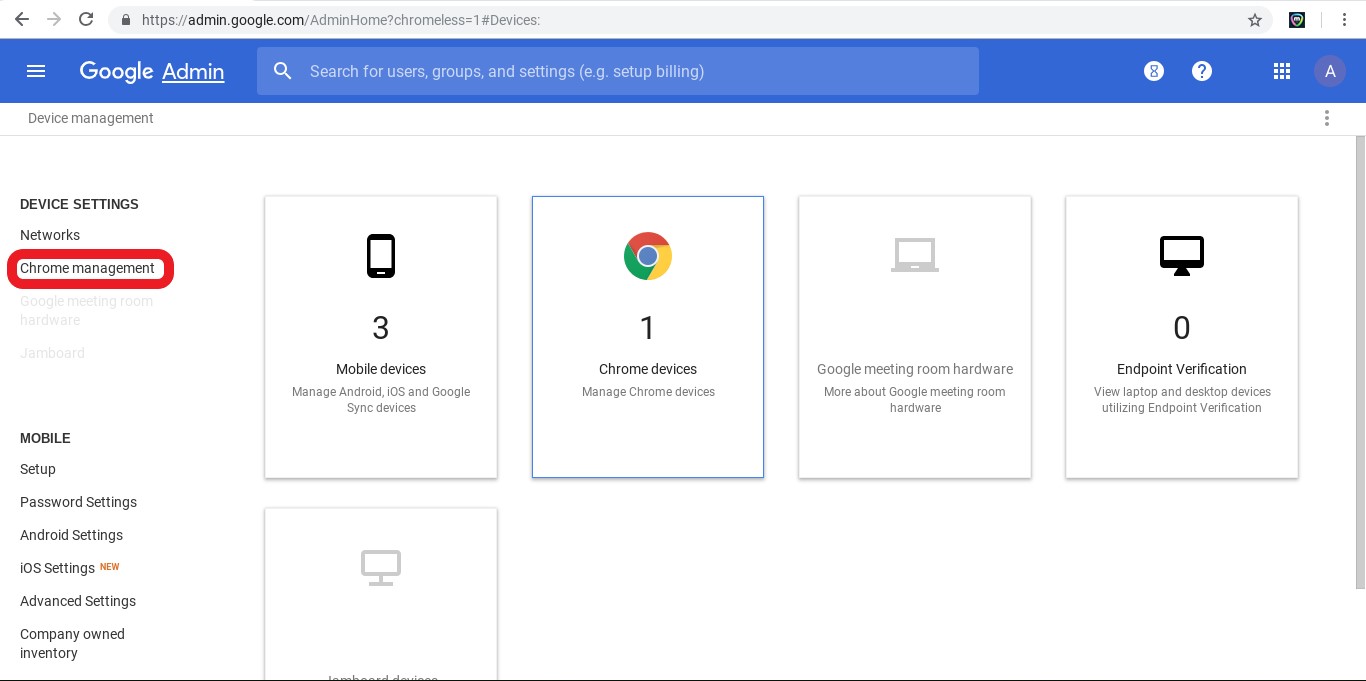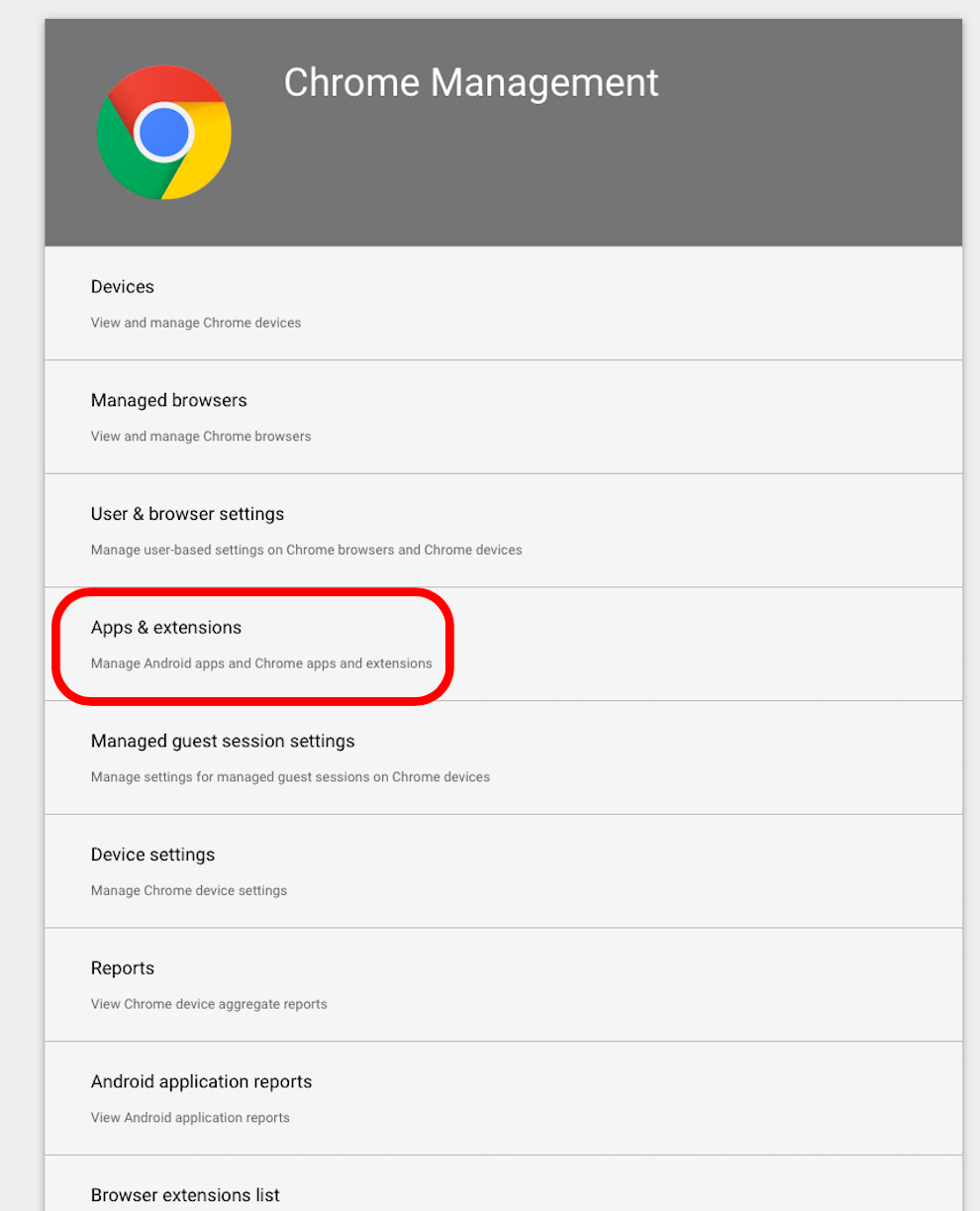 3 - Click the Plus button in the bottom right and select "add form Chrome Web Store"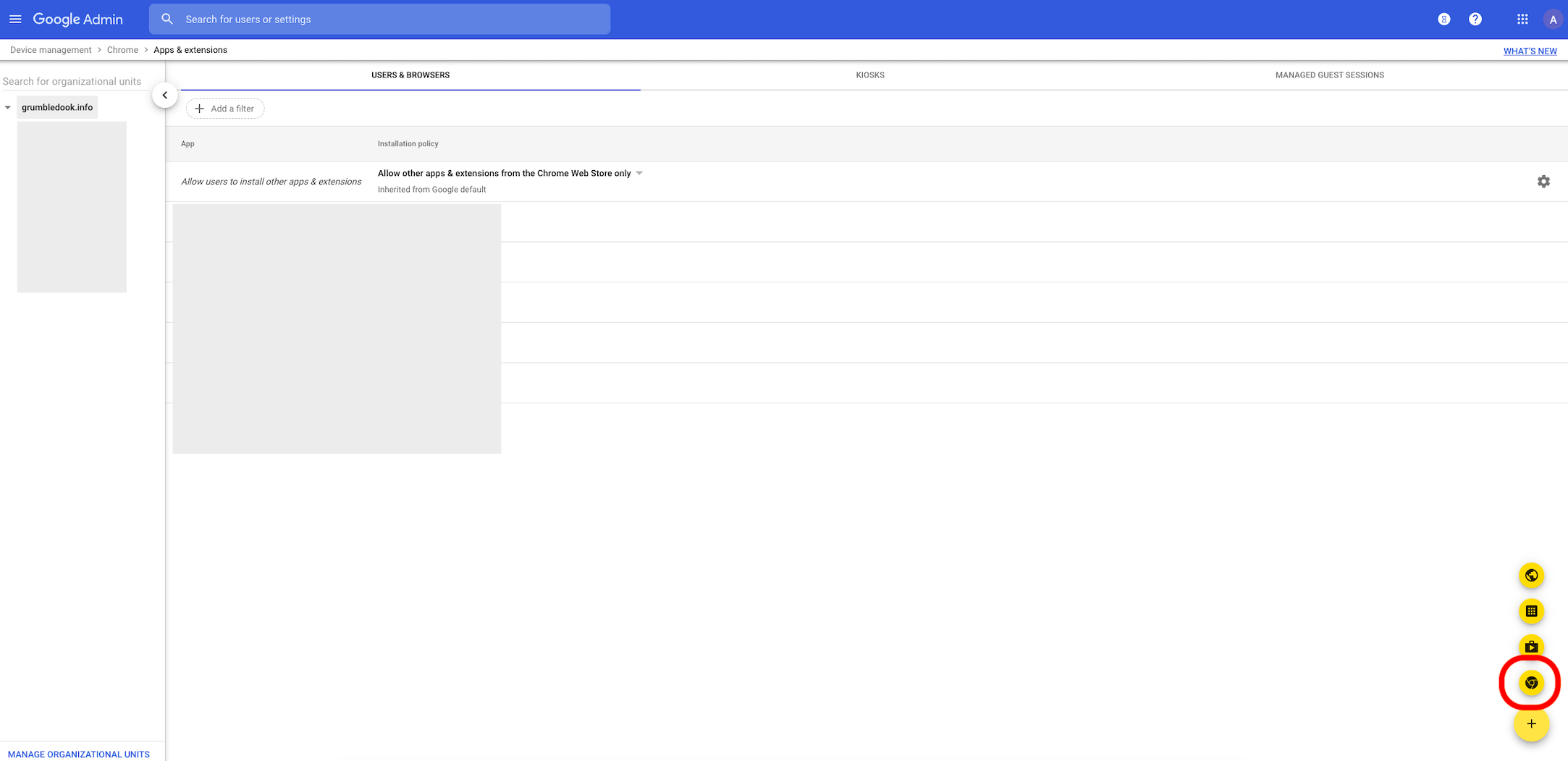 4 - Search for Mobile Guardian and Click Select.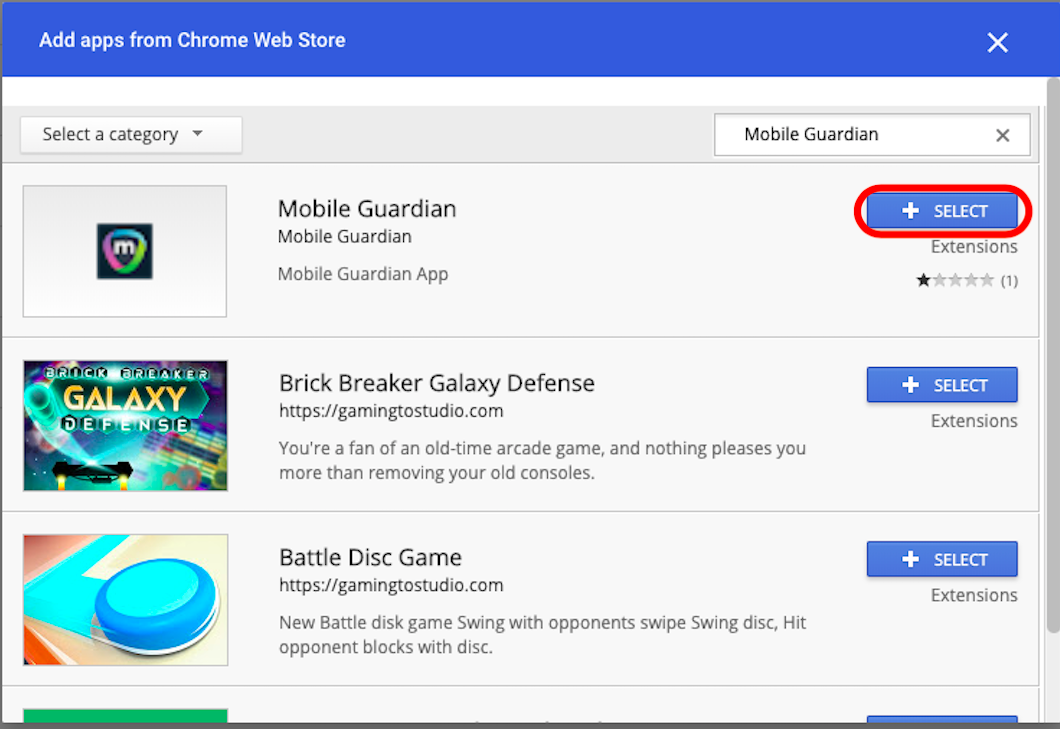 5 - You may now select the desired OU you want to apply this installation policy for the Mobile Guardian extension. We recommend setting the policy to "Force install" then click save.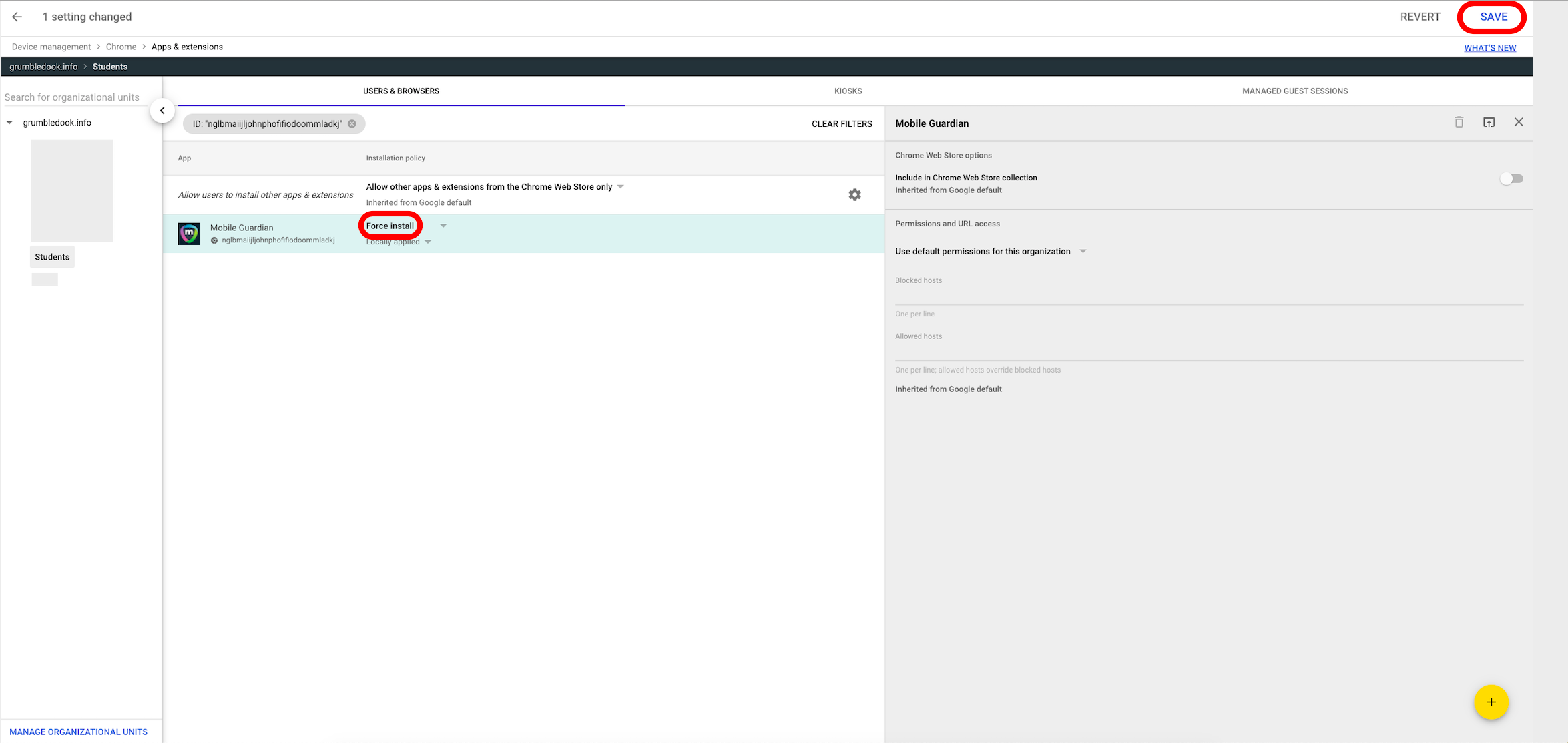 Please do remember to check in the end that you have the Chrome extension added to your extensions and that you have the most recent version of the app.

6 - The Mobile Guardian application should now be configured
Please note that if you are using the Mobile Guardian Classroom Management Tools please add the "Mobile Guardian Eyes Up Helper" from the Chrome web store.
Please follow the same steps above to add the "Mobile Guardian Eyes Up Helper"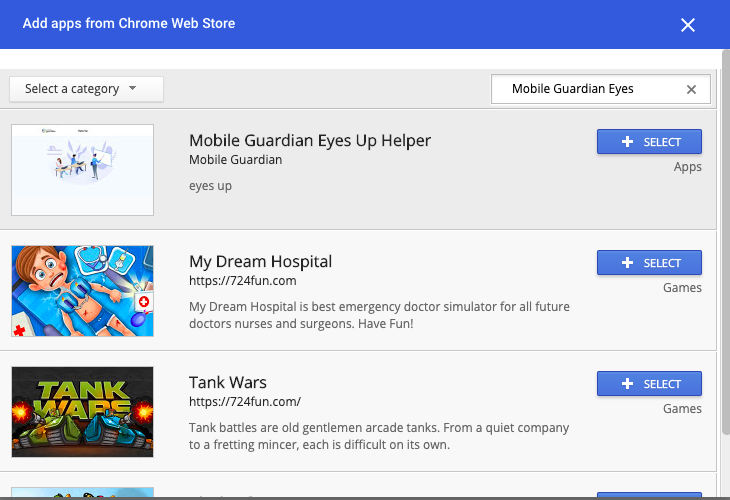 Now we move on to Chromebook Onboarding - Part 4 - Sync Users and Devices