Coming from Part 2, now completing the Setup of credentials in Google Admin Console, we can now proceed with adding that application to your Apps & Extensions and setting configurations for the app.
Please proceed with Part 3 below:
Part 3
I. Sign in to the Google Admin console.
II. Click Devices > Chrome > Apps & extensions > Users & Browsers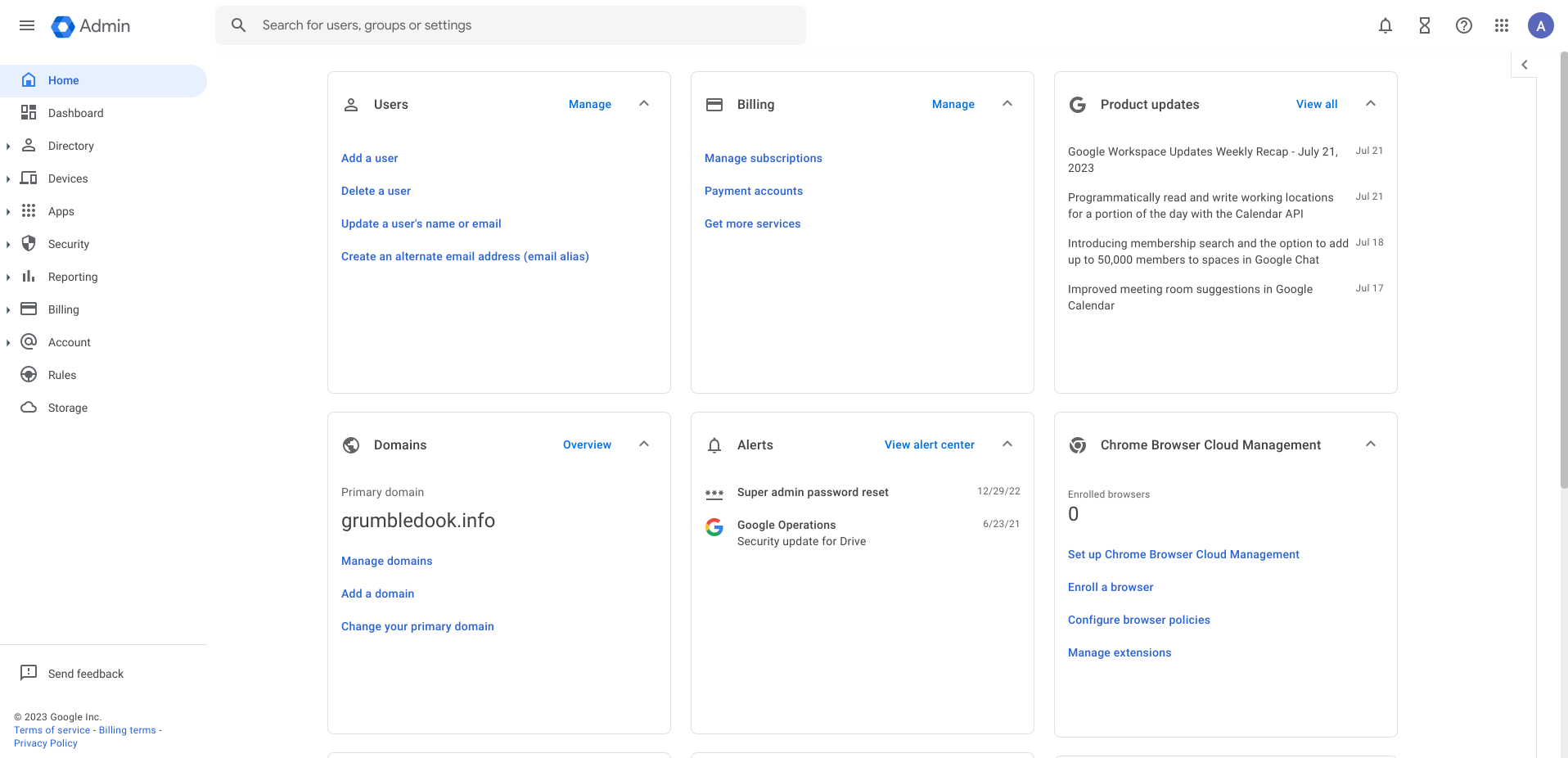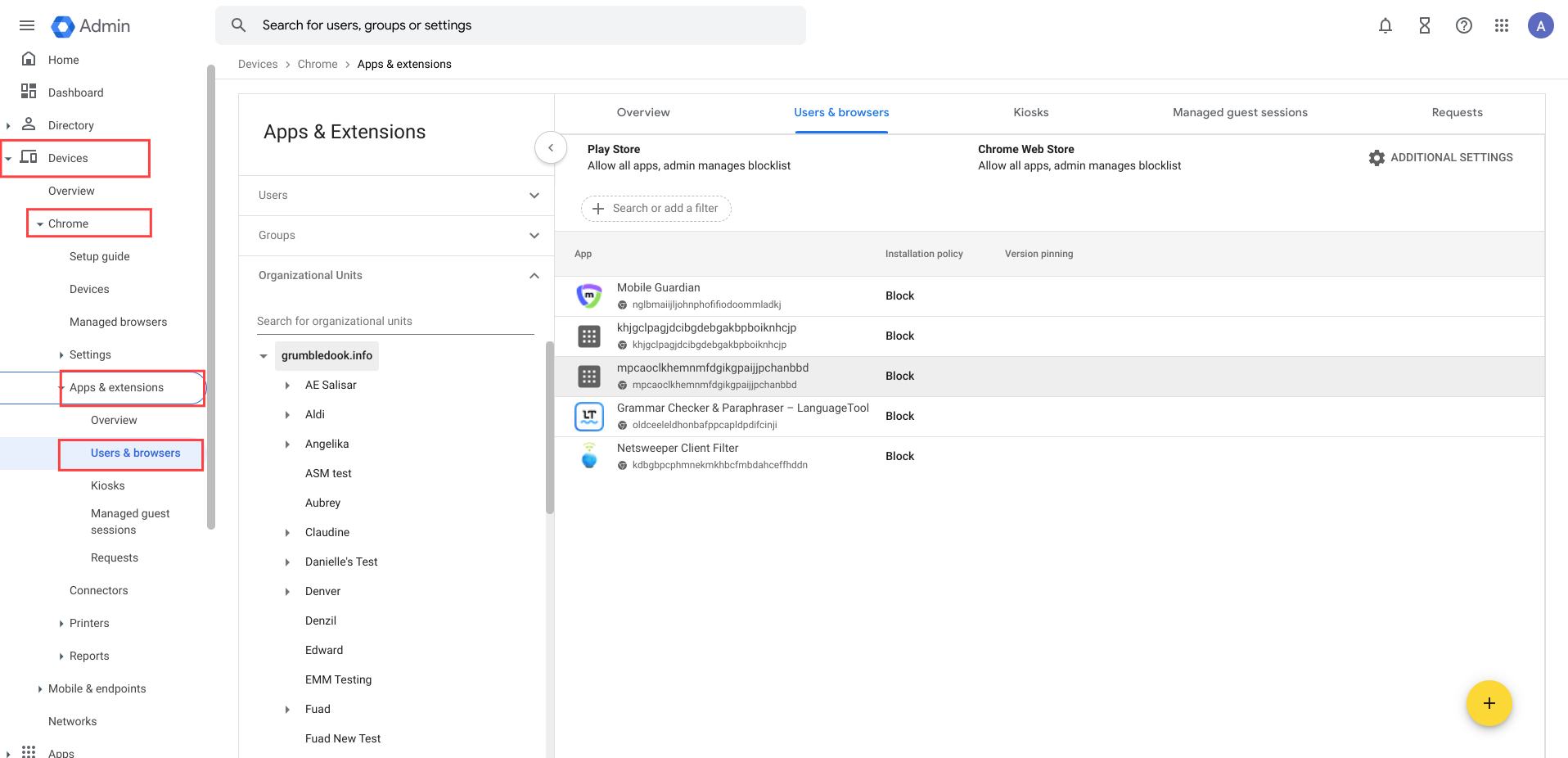 III. Click the Plus button in the bottom right and select "add from Chrome Web Store"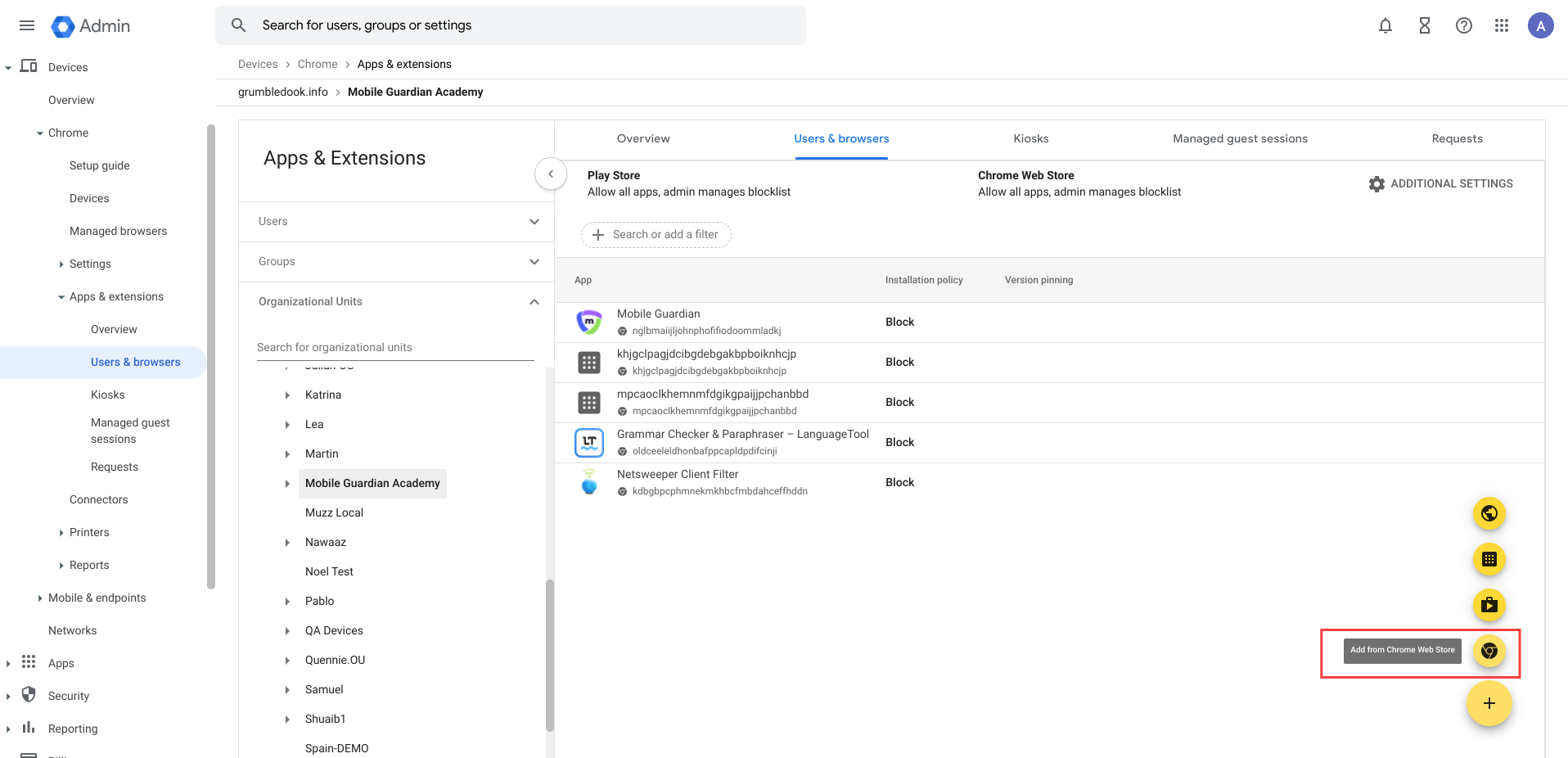 IV. Search for Mobile Guardian and Click Select.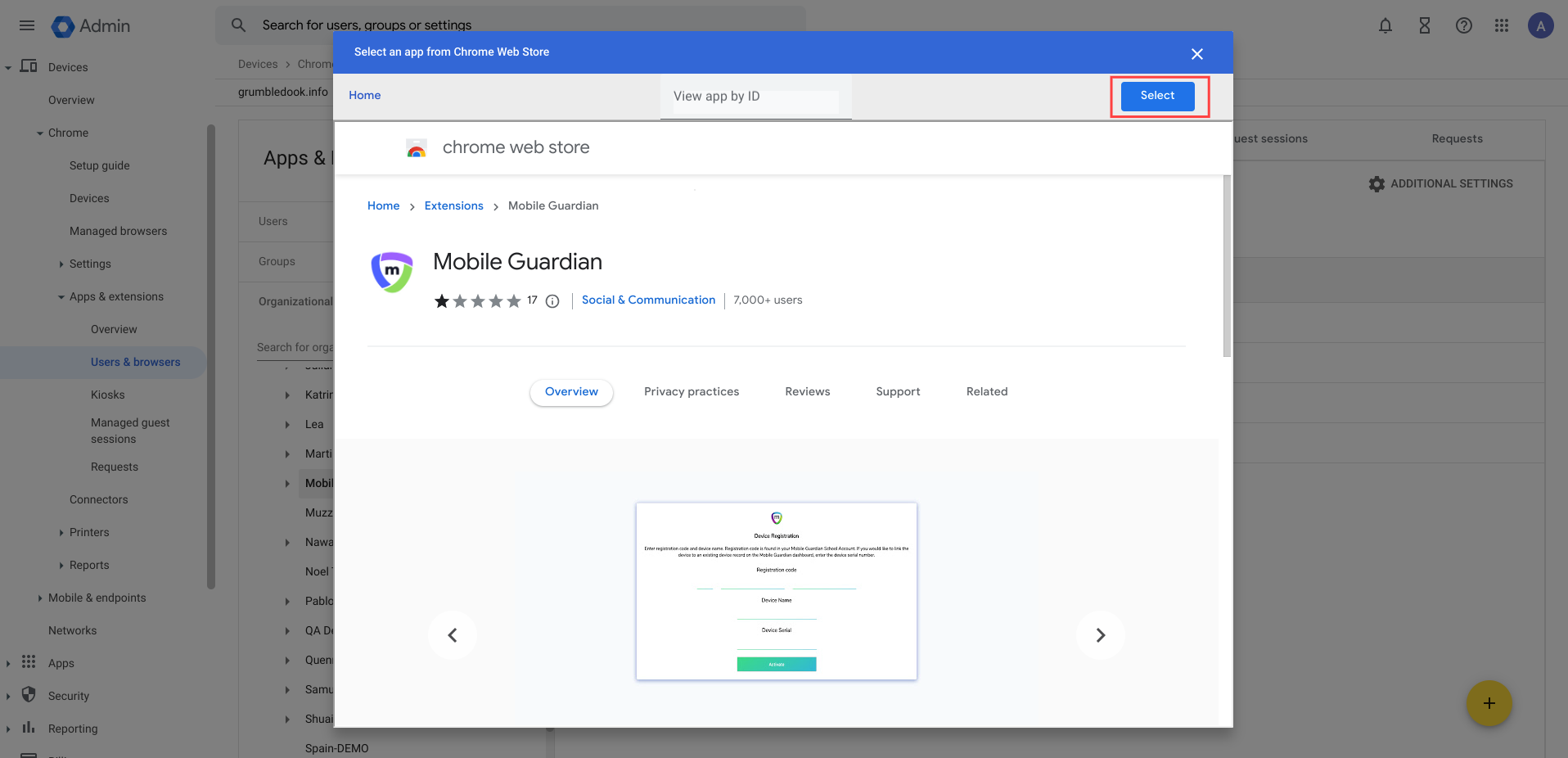 V. You may now select the desired OU you want to apply this installation policy for the Mobile Guardian extension. We recommend setting the policy to "Force install" then click save.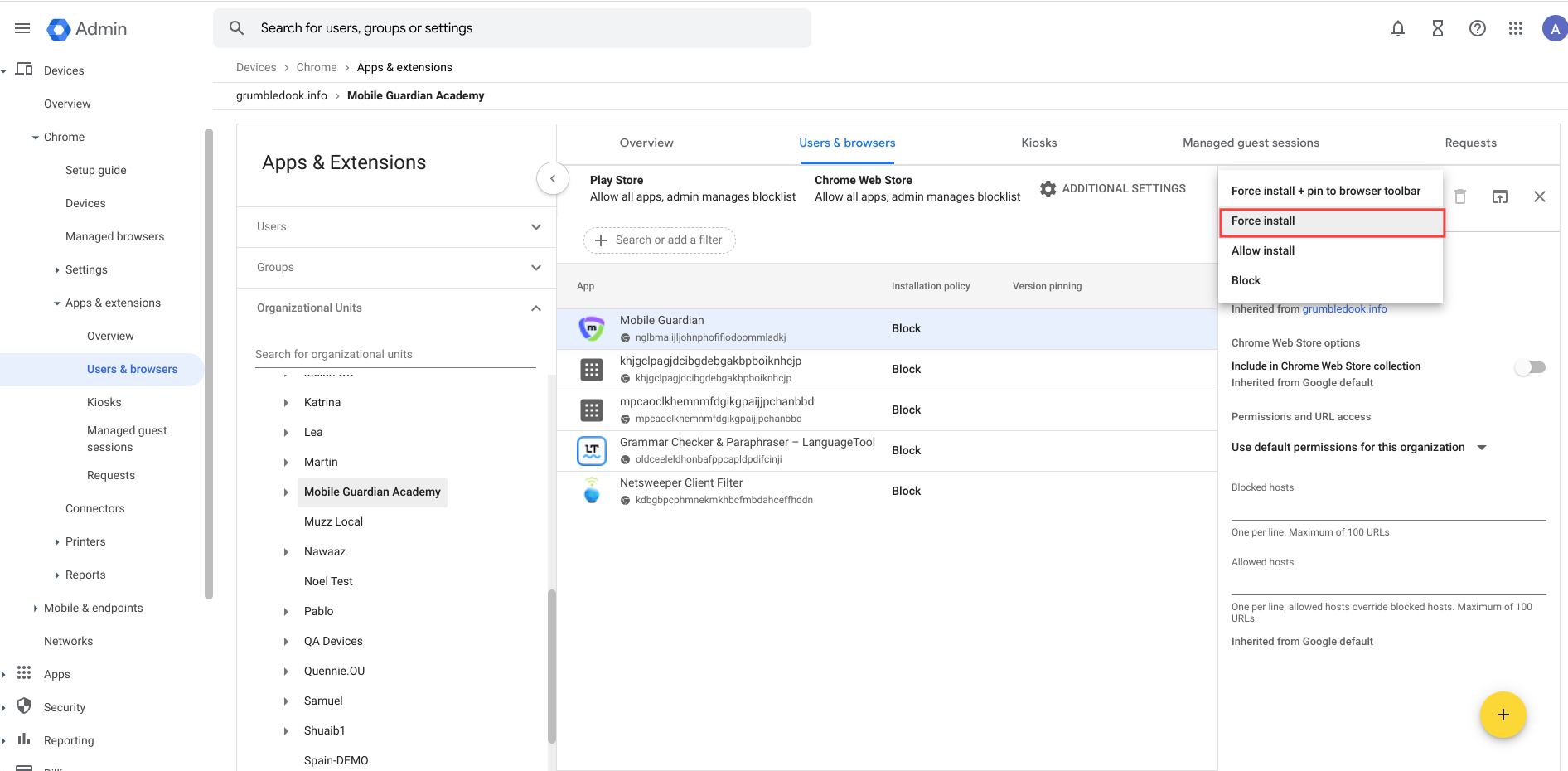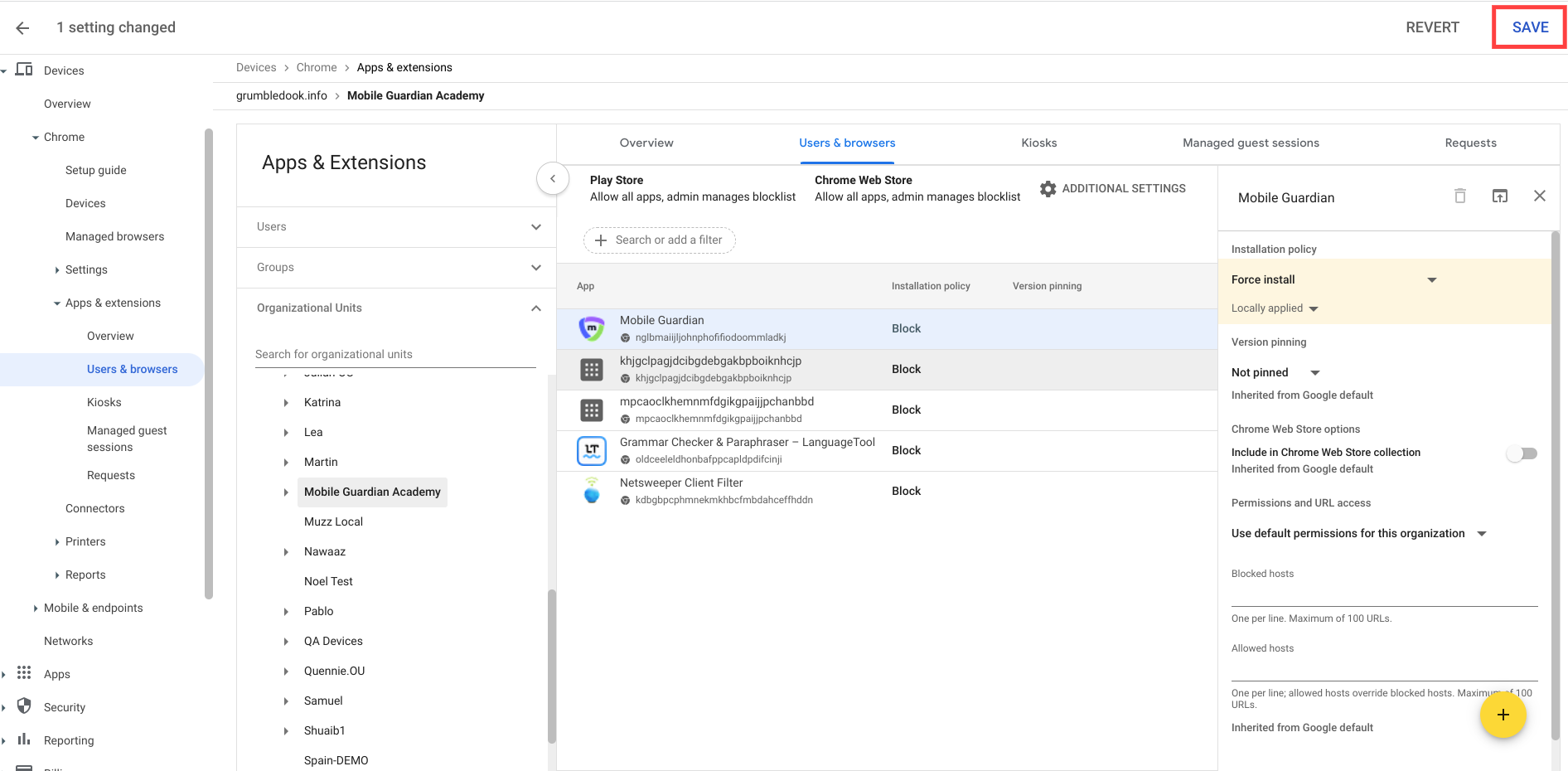 Please remember to double-check that you have the Chrome extension and not Android.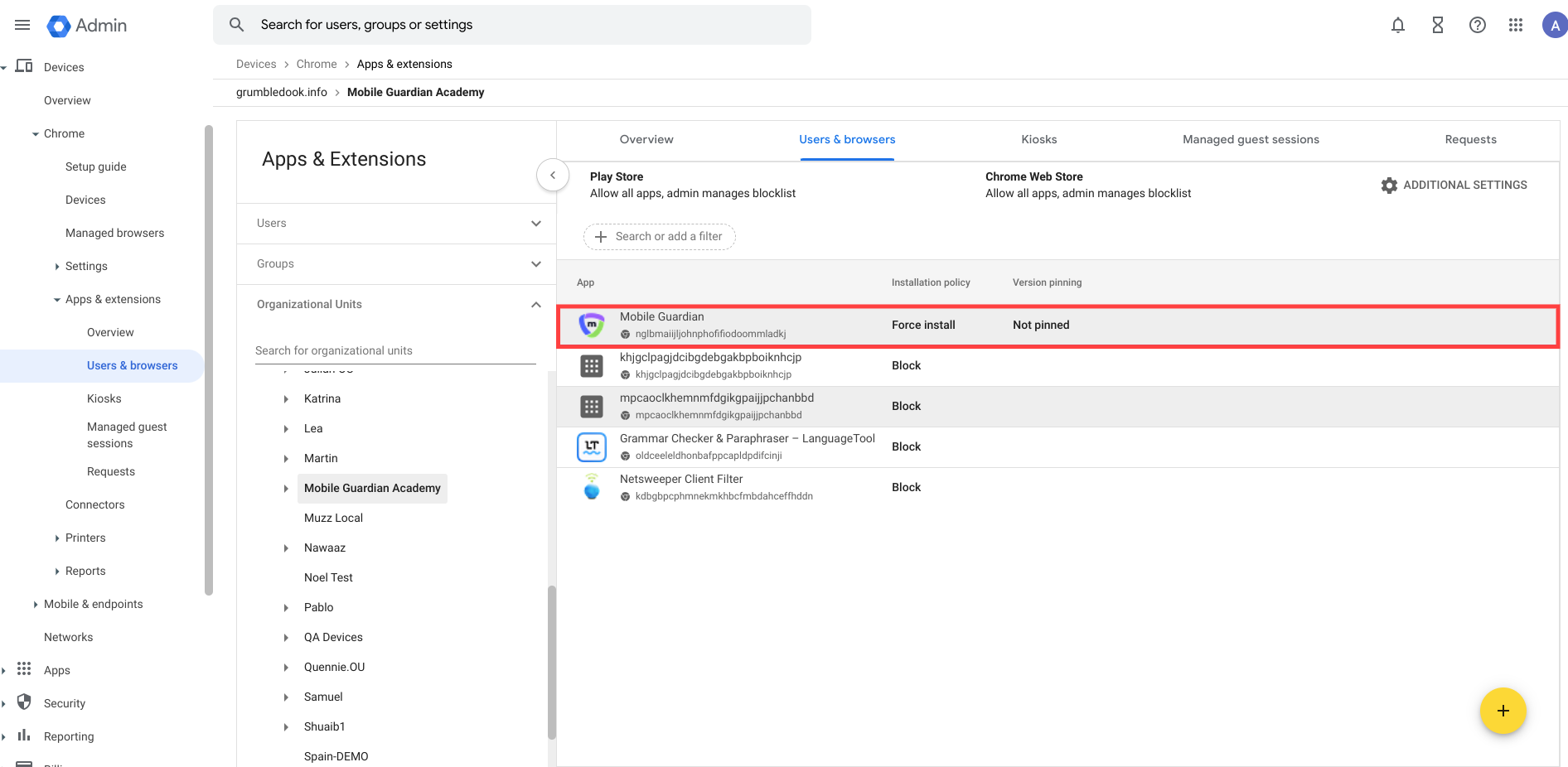 VI. The Mobile Guardian application should now be configured to auto-install for all users who are part of the OU you have selected in the above-mentioned step. So please ensure all the user you are wanting to Manage through Mobile Guardian is part of this OU.
Well done! you have completed Part 3, please continue on to Part 4 - Sync Users and Devices.
We hope you found this helpful.
Thanks for reading :)