Schedules are used to assign a period of time within which a rule is active: days of the week, dates and times. This article will run through how to set up schedules for your child's device.
Creating a schedule:
1. Go to Schedules on the menu panel and click on the "Add New +" button.
2. You will need to specify a SCHEDULE NAME (mandatory), Duration and weekly configuration.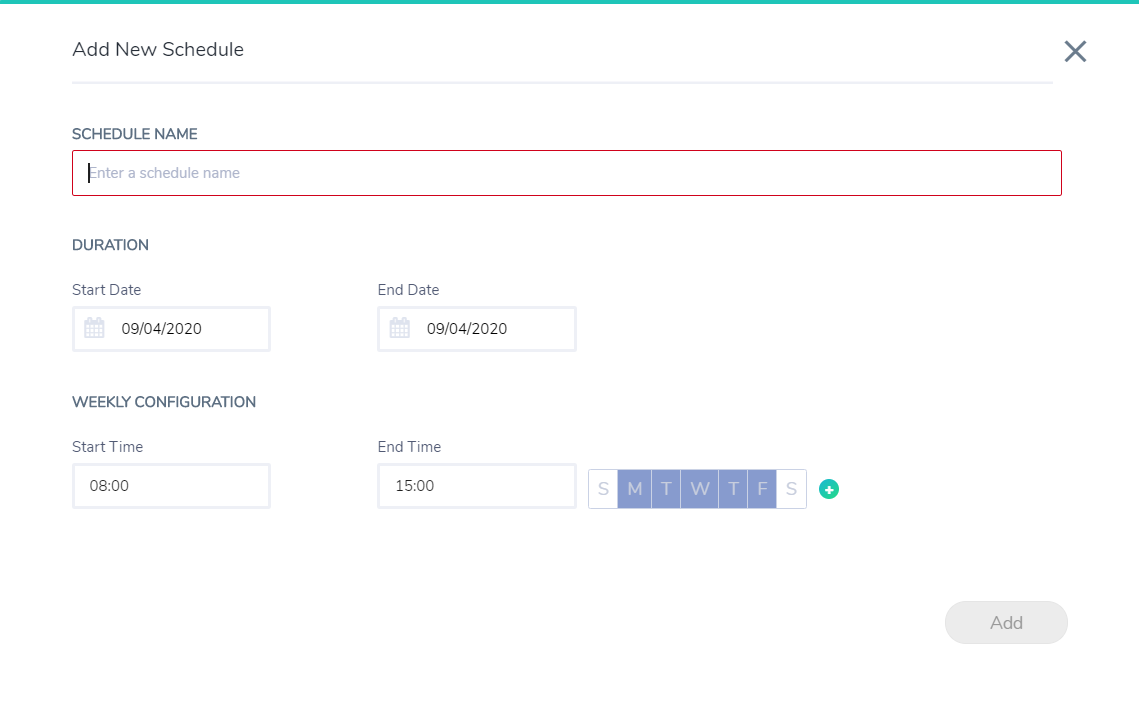 3. Select a start date and an end date using the calendar provided.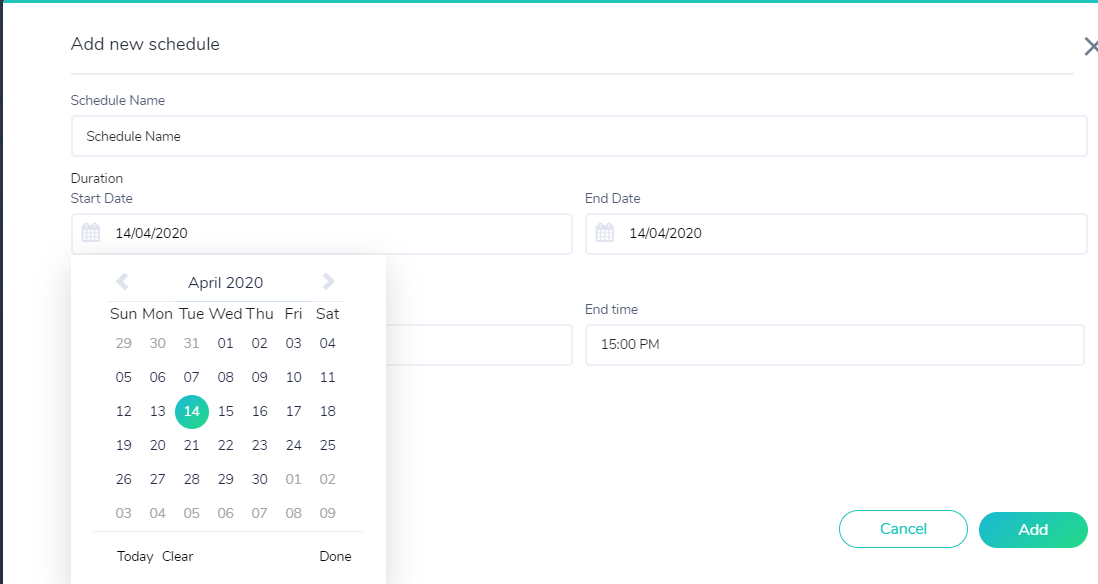 4. Click on the start time and choose when you want the schedule to start and when you want it to end. Additional Start Time and End Time entries can be added for the schedule by clicking on the + button next to the week configuration:

5. You can then select which days of the week you want the schedule to apply
6. Once you have completed configuring the schedule you will then click "Add"
7. You will see in your schedules that you will now have the schedule available and may click the pencil icon should you like to edit any aspect of the schedule

Congratulations you have now created your first schedule that is ready to be used in your rules
Please let us know if you found this useful
Thank you for reading :)