Home Page: This is a basic overview of the Children and Devices you have enrolled.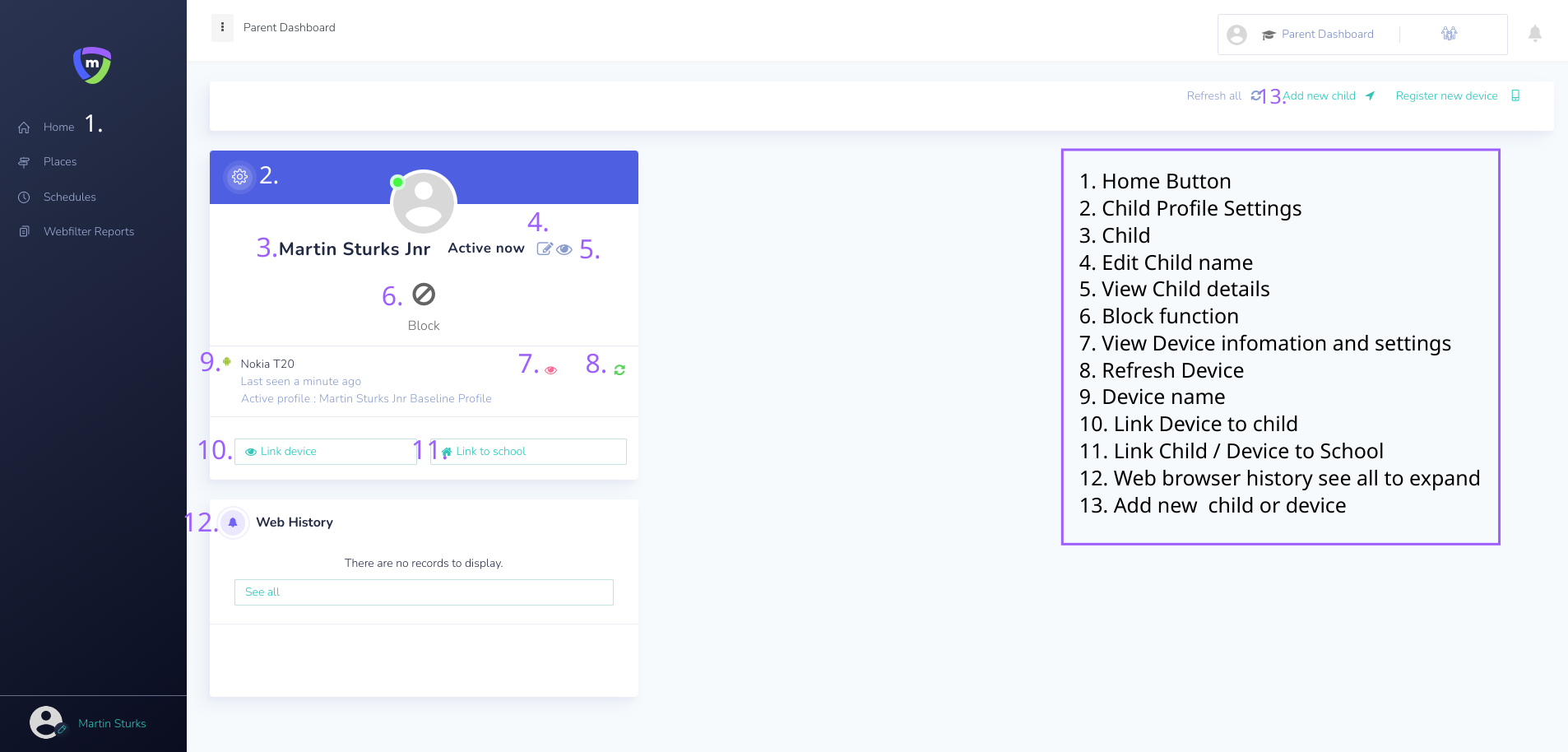 Places: This page displays the details about the location of your devices. To create new places select the Add new place button on the top right.

Schedules: This page displays all your scheduling information that you may setup. To create new schedules select the Add new + button.