This article covers the enrollment of an iOS device in the Mobile Guardian platform using Apple Configurator 2.
Apple Configurator 2 is an OS X (macOS) application that allows for mass configuration of iOS 9+ devices while being physically connected to the Mac Computer. Mobile Guardian provides administrators the ability to mass enroll and supervise devices using this application.
What will you learn?
Note: If your iOS devices are not in Apple's DEP you would use this manual enrollment method (Apple Configurator 2) using the enrollment URL that is provided by Mobile Guardian.
You may be wondering why a school may want to use Apple configurator as well as Mobile Guardian. The answer has to do with extended functionality and ease of use. With Apple configurator, the devices need to be physically connected to the Mac computer in order to be communicated with. Once the devices have been unplugged then the configurator cannot communicate with the device. This has its obvious limitations and would be time-consuming for the IT administrator. Using Mobile Guardian, the IT administrator is able to communicate with the device over the air and this extends to application installs, updates, and device actions such as locking the device, location-based configurations, etc. The benefits of Mobile Guardian become a lot clearer when describing the limitations of physically connecting the device whenever something needs to change, and for a school with over 1000 devices, this becomes an impossible task.
Enrolling
The following guide will show you how to enroll your devices using Apple Configurator 2:
1. Once logged into your Mobile Guardian Dashboard, on the left-hand side panel select "Devices"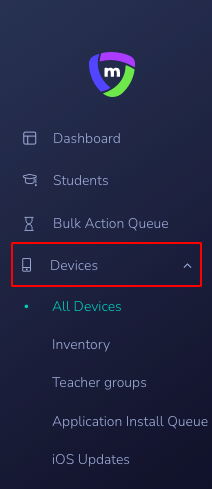 2. Once you have clicked on "Devices", there will be a drop-down menu below where must then select "Add new school device"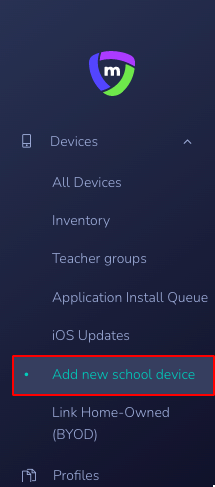 3. You will then be directed to the enrollment screen where you can select the iOS(Configurator) option.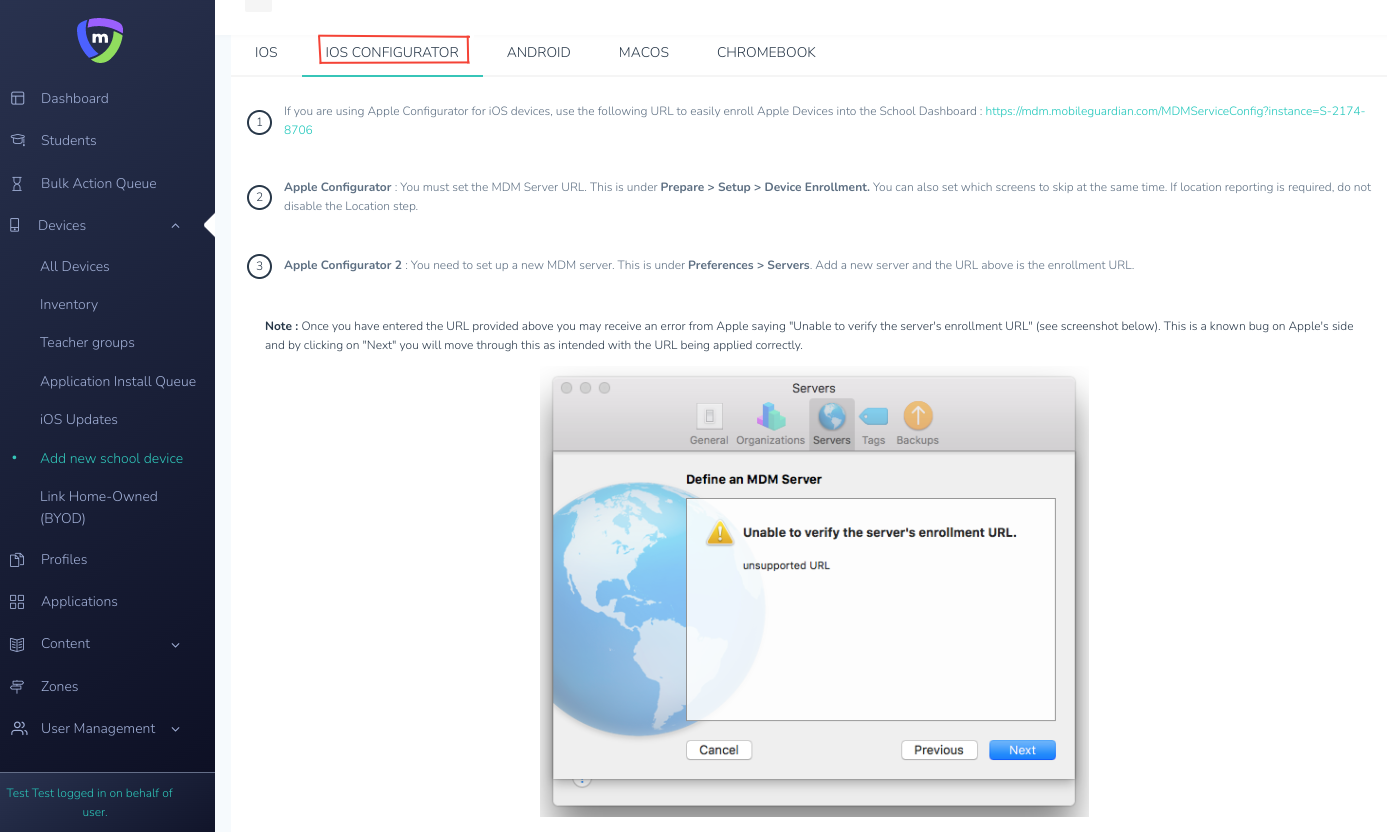 4. Copy the following URL to your clipboard so you can paste it into the correct area in the Apple Configurator 2 preparation step.

5. You will need to download the AC2 application from the Mac App Store. If you have not done this already, then you can do this by Clicking here. Once you have downloaded the app you can open it.
6. Plugin your device(s) via USB and see them appear on the All Devices screen within Apple Configurator.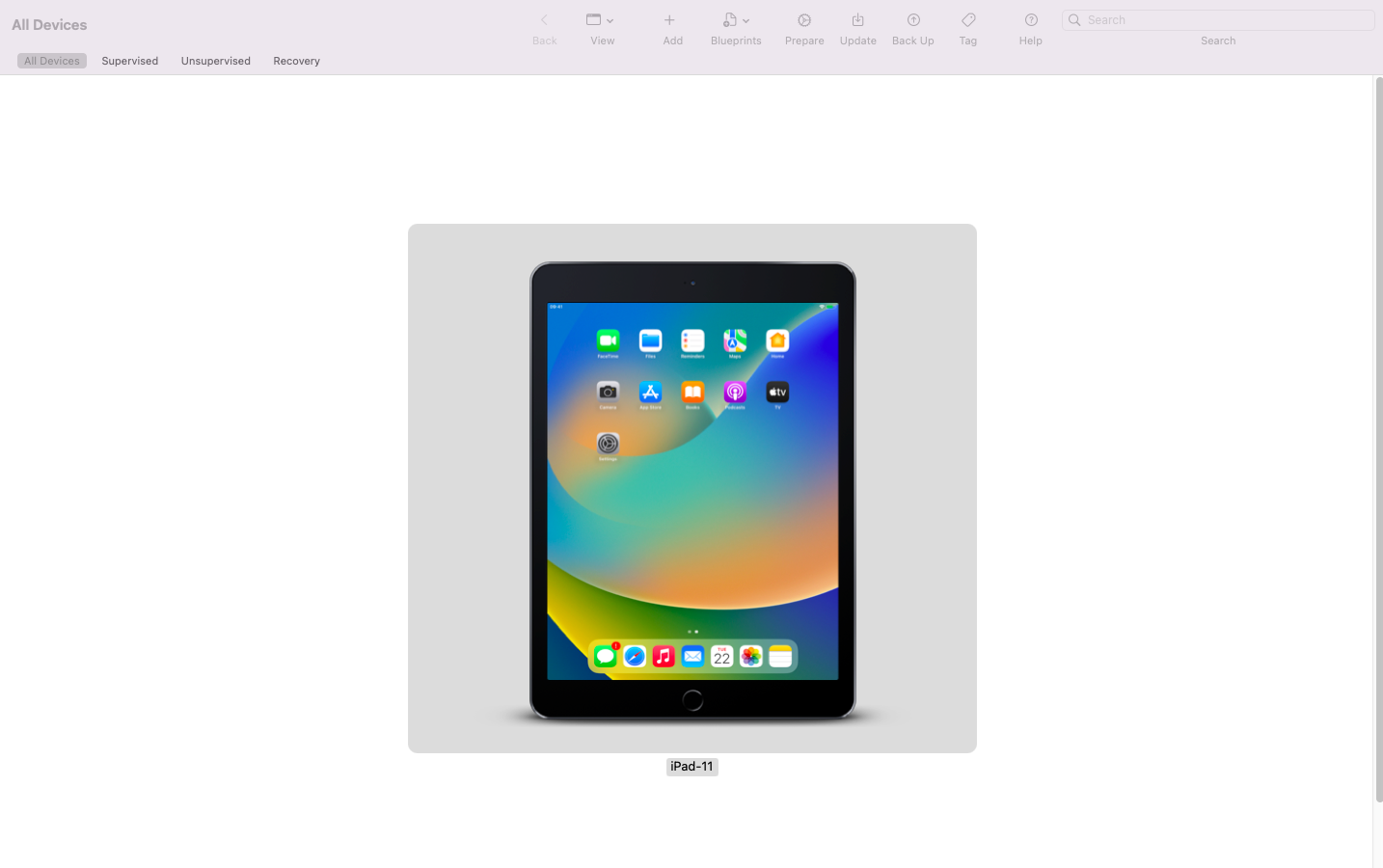 7. You would then need to prepare Apple Configurator for your devices by clicking on the "Prepare" in the top bar within the Apple Configurator app.

Note: The manual process is being shown in this article therefore you can select the Manual configuration option.
7. Select "Supervise Devices" ( Important to setup up as a supervised iOS device )
8. "Allow the device to pair with other computers" (Optional but highly recommended)
9. Then click Next.

12. Select the "New server…" option in the dropdown. Then click Next.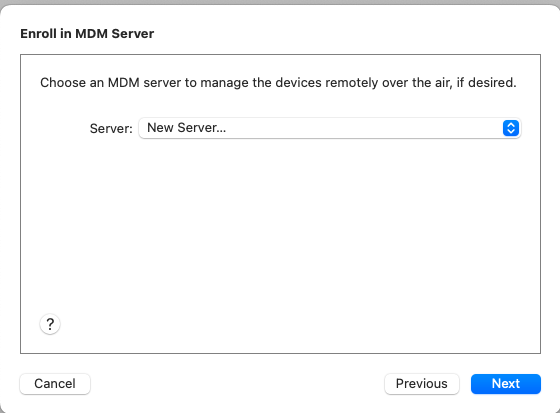 13. Define a server which is where you would enter a name of your choosing.
We recommend Mobile Guardian as the name so that you know exactly what the server is referring to, and then paste the URL you copied from the Mobile Guardian dashboard in step 4. Then click Next.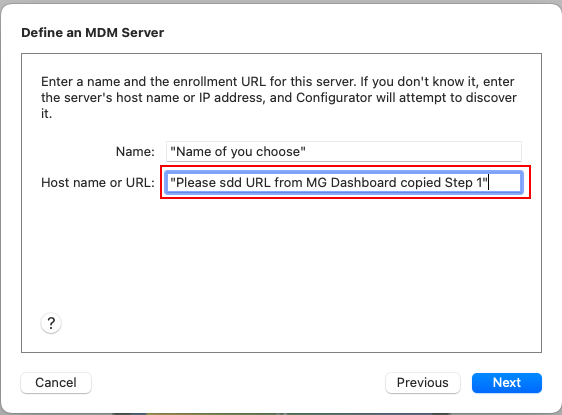 14. Choose a New Organisation, Only if you have not set up an Organisation before, If you already have an organization setup you can proceed by clicking next.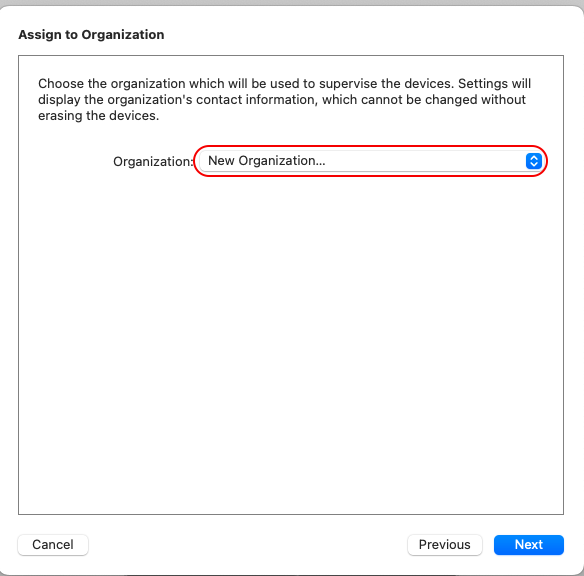 Optional: Creating an organization - It is required to fill in the name of your Organisation, the other fields are not required thus they can be left empty. Once you have entered the name of your organization you can proceed to the next page by clicking on "Next"
15. Choose what steps you would like the iOS initial setup assistant to present to the user. Then Click Prepare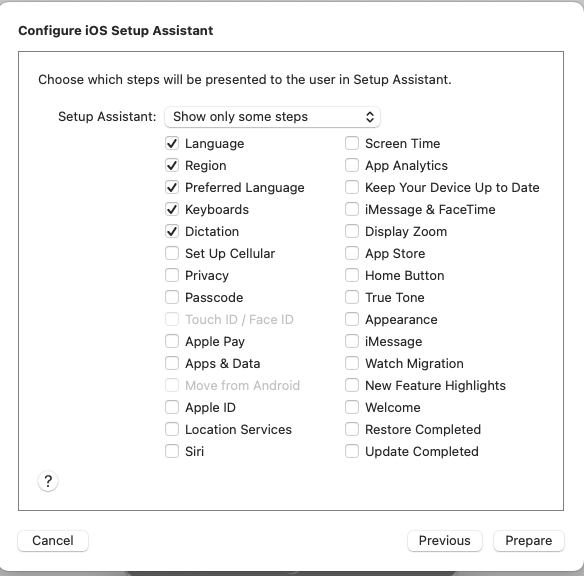 On-device Steps
Once you've completed these steps, Configurator will begin setting up the devices you selected initially or plugin subsequently. As these devices are configured, they will appear in Mobile Guardian automatically.
Apple Configurator will now download the latest iOS version from Apple and install it on the connected devices. Be patient while the latest iOS version downloads and installs. All devices will now be prepared with these settings, which requires a device factory reset Now, your devices will be at their iOS initial setup assistant "Hello" screen. You will need to configure each iOS device from here one by one, just so it can connect to wifi and receive the enrollment profile.
Once you have gone through the setup steps on the device (this is based on your selections in Step XVII) you should choose your wifi network and then see a screen asking if you want to accept the automatic configuration. Apply configuration here and you will be enrolled in Mobile Guardian.
You can see the devices enrolling in the Device List screen within Mobile Guardian.
Please let us know if you found this helpful!
Thanks for reading :)
For more Onboarding Device Videos Tutorials Click here