Adding Google Chromebook domain to the school dashboard
In order to manage Chromebooks through the School Dashboard, one needs to authorise the school dashboard to see users and assigned Chromebooks under a Google Apps for Education domain. This allows the dashboard to pull in the list of users and devices registered under your Google domain.
Step-by-step guide
Adding the respective JSON is a four stage process requiring admin access to both console.cloud.google.com, your Google Apps admin console and finally uploading the JSON into the Mobile Guardian school admin dashboard.
Part 1: The Google Developer Console.
1. Log in as an admin user at https://console.cloud.google.com. This email address will also be referenced in the school dashboard.
2. Create a new project.

3. Give your project a name that you will recognize in future.

In the API Manager overview, search for the Admin SDK API in the search box. It should be the first API listed.

Click on Admin SDK which will take you to the following screen. Click Enable.

Once you have clicked Enable, you may see this screen. Click on Credentials on the LHS Nav (circled) then click on "Credentials in APIs & Services" (circled).

If you clicked on the LHS Nav you will now see this screen. Click on 'Create Credentials' and choose Service account key from the drop down menu.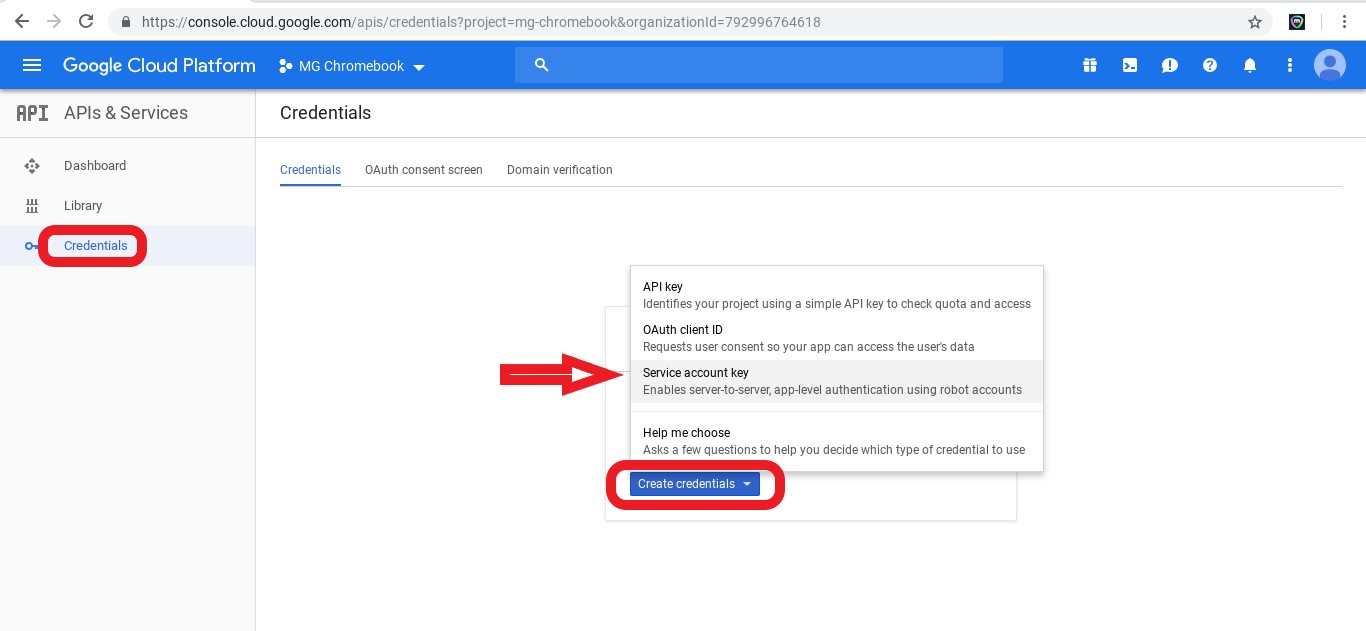 Choose Service account key. You will be taken to this screen.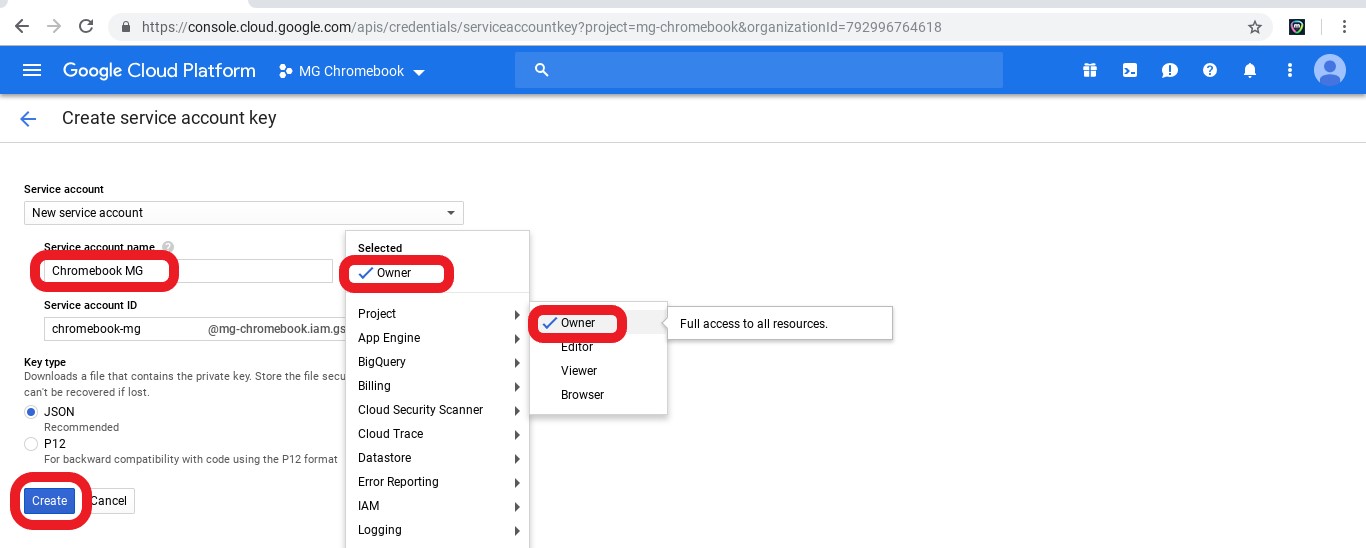 Enter the service account name and select Project > Owner from the Role drop-down menu.
Once you have clicked on Create, a new private key will be downloaded to your computer. Keep this JSON safe. You will upload it into the school dashboard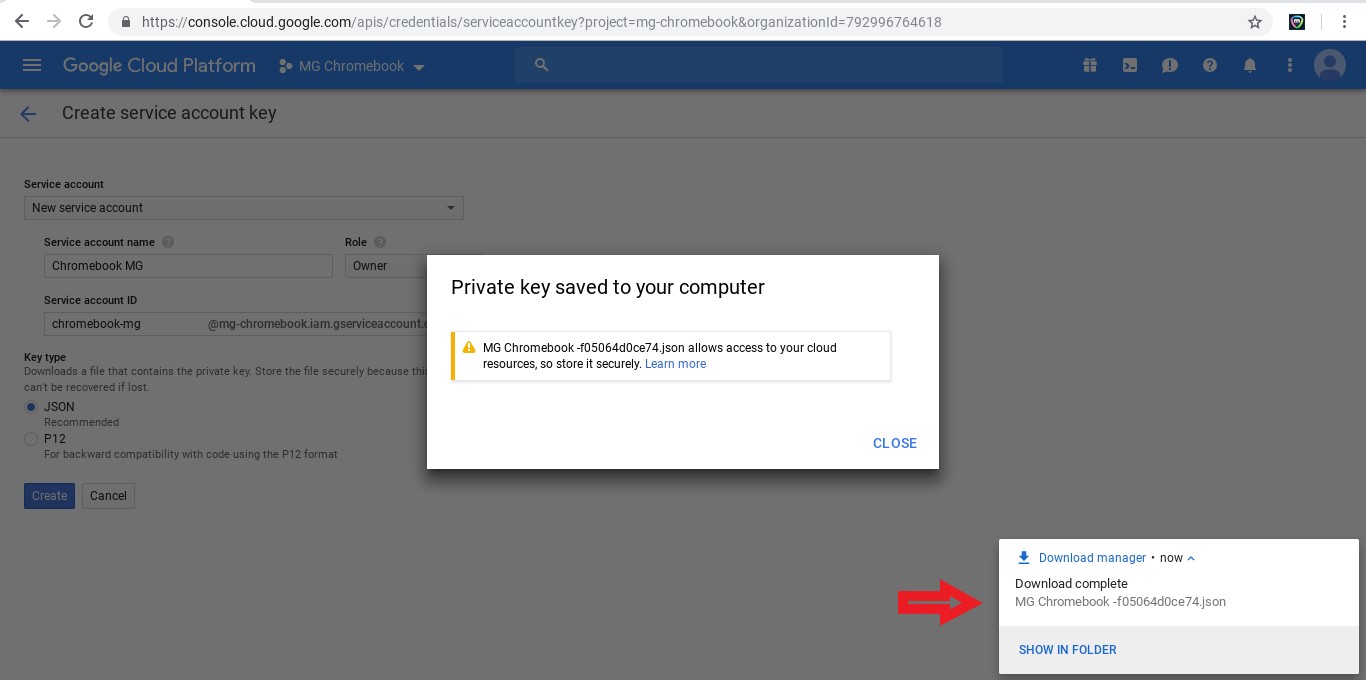 You will see your recently created service account key listed. Click on 'Manage service accounts' on the right-hand side.

12. Click manage Service Accounts, then Select Edit from the right-hand side menu on your newly created service account.

13. Enable Google Apps Domain-Wide Delegation. This will enable you to manage all the Chromebooks on your domain.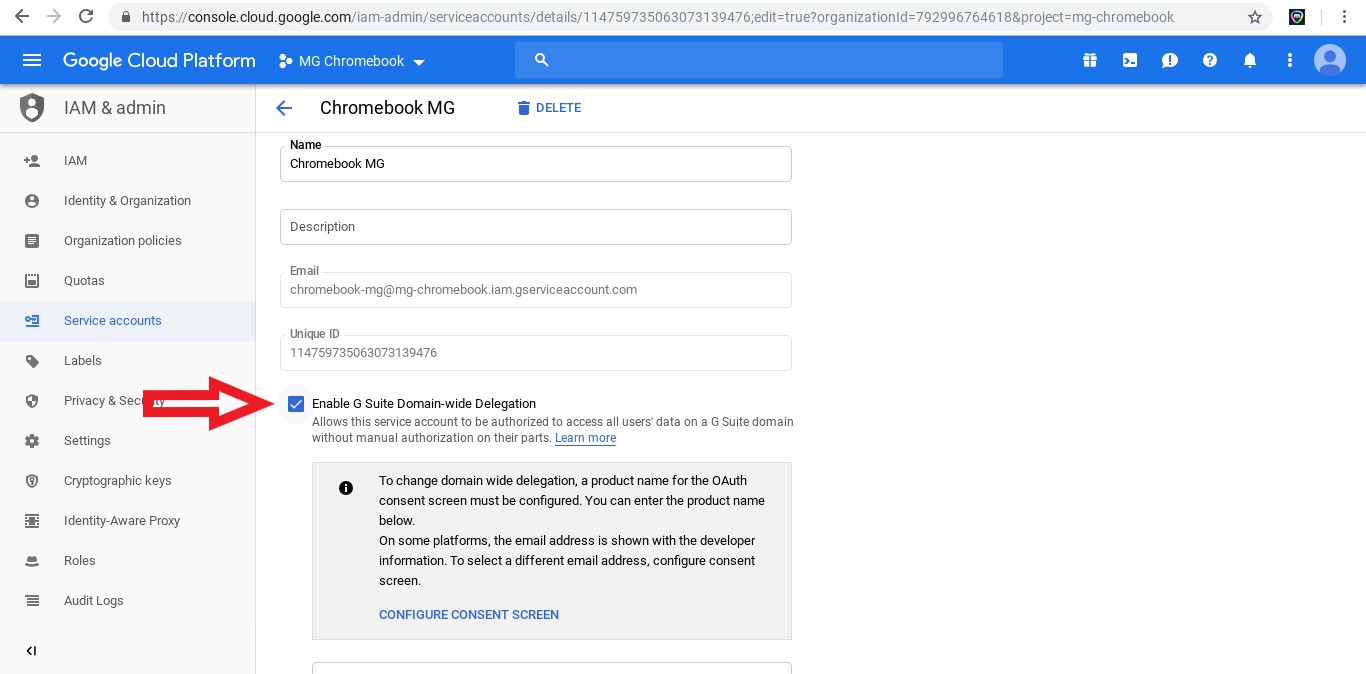 Don't forget to give a Product name for the consent screen.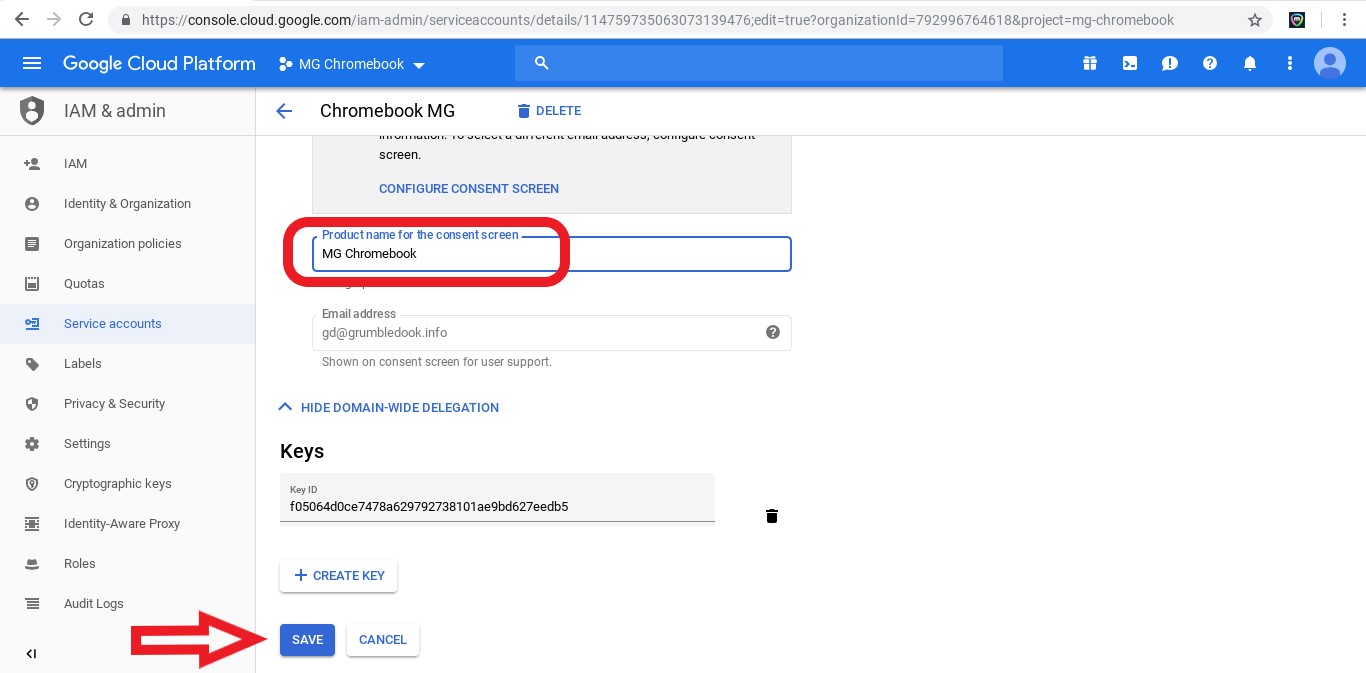 14. Once you have successfully saved this information, you will be returned to the following screen with the following Options enabled.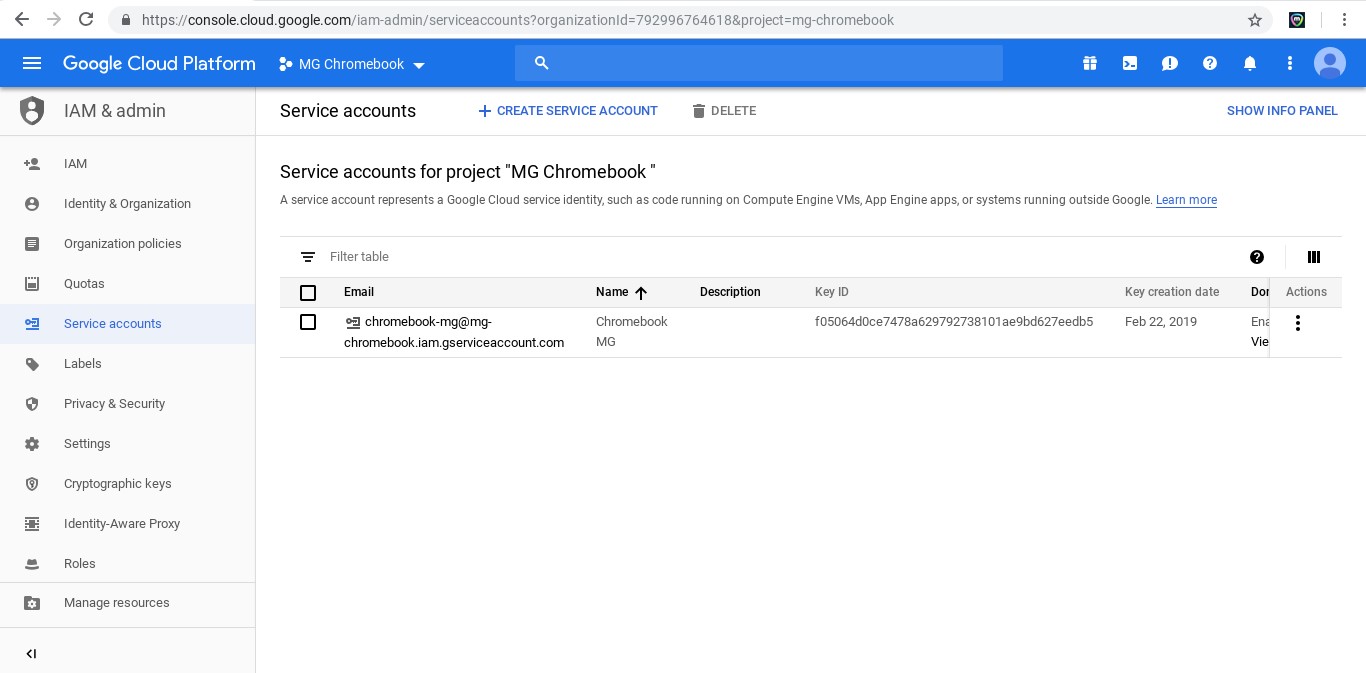 15. Now click on the top left (hamburger) menu to select API's and services > Credentials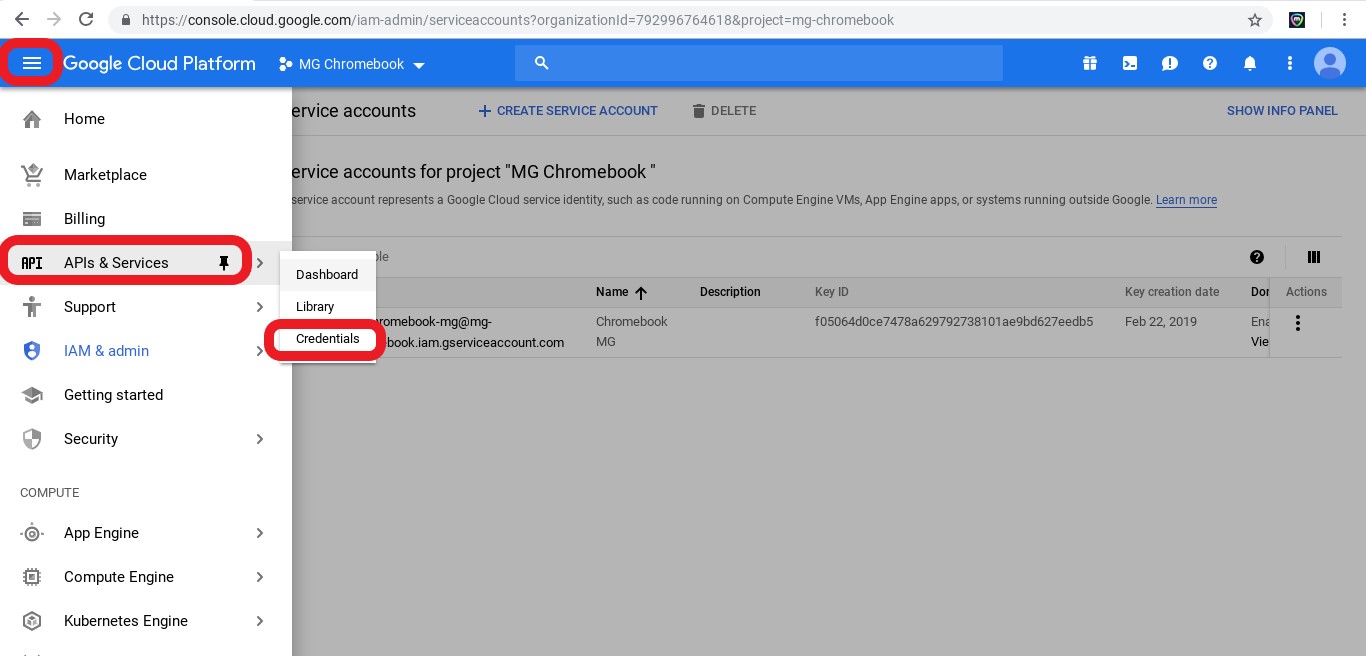 16. . Clicking on Credentials will show you the newly created OAuth client ID. We will use this inside the Admin Console for your Google Apps domain.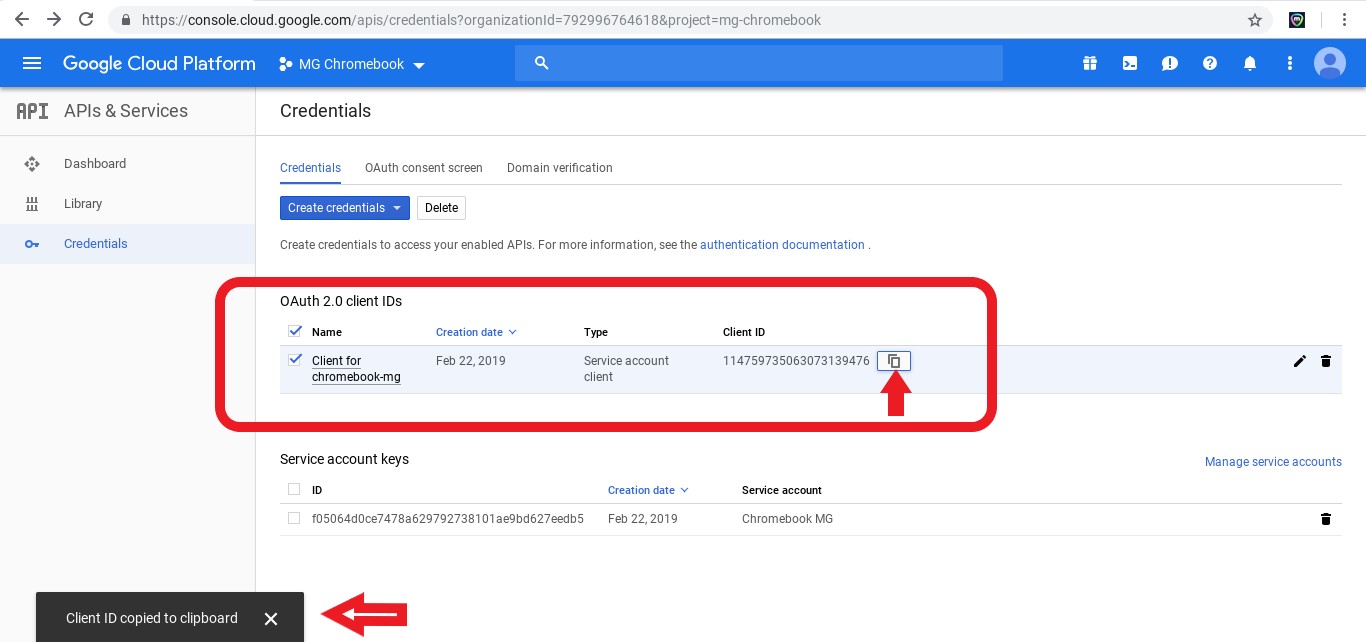 17. Select and Copy the Client ID as shown. Congratulations, you have now completed the developer console section.
Next step... Chromebook Onboarding - Part 2 - Google Apps for Education Admin Console