YouTube can be accessed in 2 ways via a mobile device. Firstly via the YouTube website, and also by the YouTube application (which comes pre-installed on many devices).
A. Blocking YouTube access via the web browser
O

n the Parent, the dashboard navigates to the child.

Click on the settings button seen below: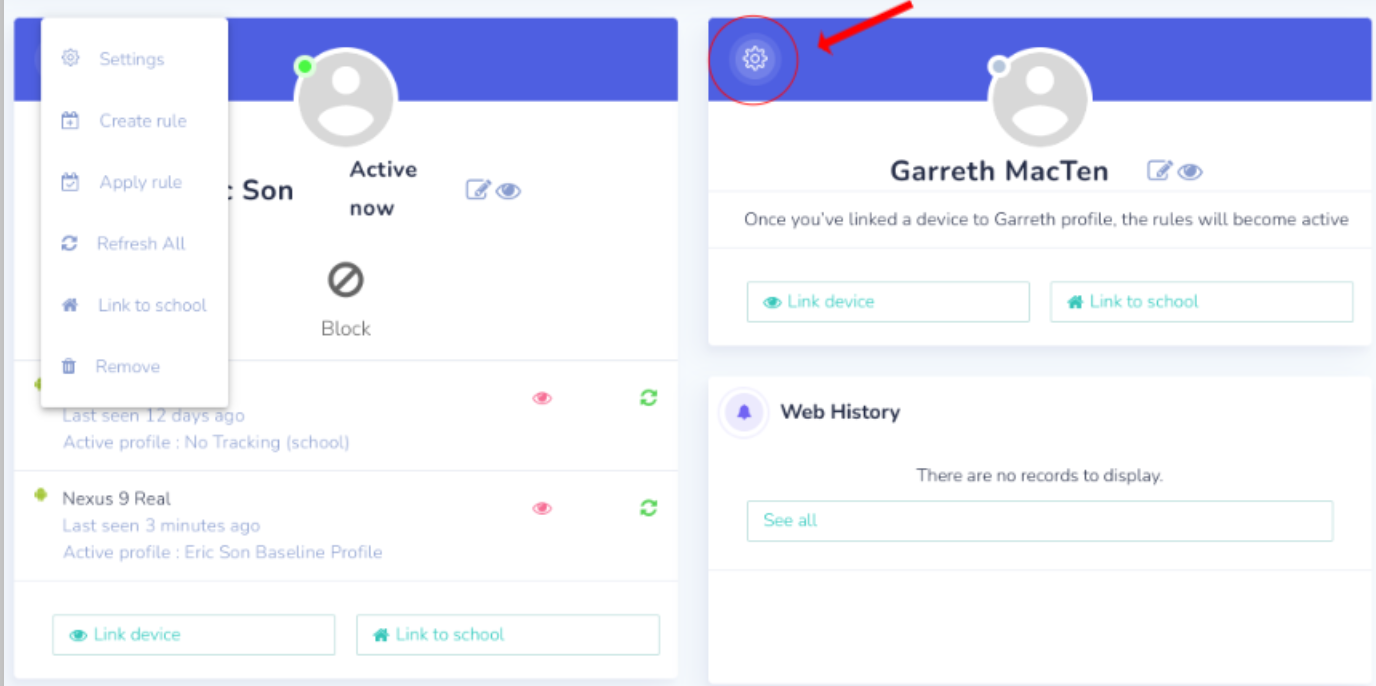 Click on Create rule

.

Type in a rule name and select the child.

Select when the rule should be applied.

Create a schedule if required and click on Create

.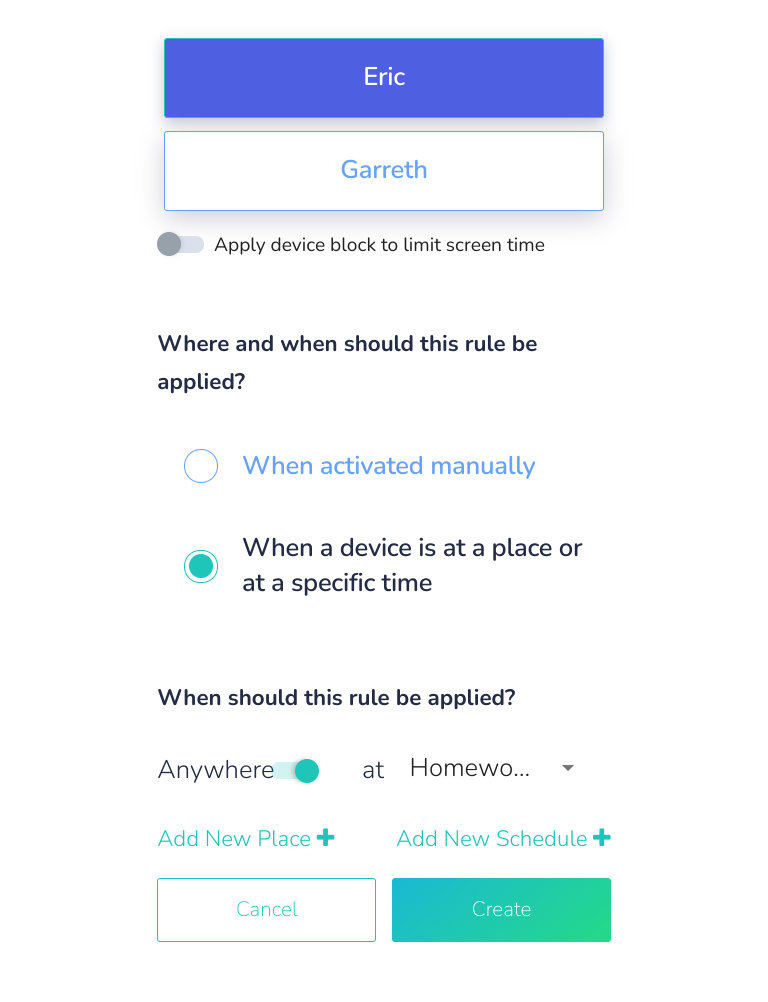 Once the rule has been created, click on the settings icon and click on Settings

.

Click on Safe content.
Enable the Web Filter by clicking on the Enable filter button, type in the URL www.youtube.com in the blacklist window, and click Add

.

For a guide on setting up the Youtube Filter please click here
2. Blocking the YouTube application on Android devices
On the Parent, dashboard click on the settings icon.

Click on Applications

.

In the search, window type Youtube and click on the magnifying glass.

Once the results come up, click on the button next to the device to enable the application block as seen below:

A pop-up will appear to sync devices, click on Sync Devices

.

The application will now be blocked and the child will not be able to access Youtube from the device.