This is only available on the Students tab and is designed to provide an easier and more efficient way to perform actions for all students on the dashboard. Bulk actions will give you the ability to perform the below bulk actions for Students.

Delete students -

This will allow the administrators to delete a selection of students in bulk
Overwrite linked device tags with student tags -

This is to overwrite Device tags that are already added to the devices with students' tags
Append student tags to linked device tags -

An admin will be able to add students to linked devices tags, this would be All tags, Manually created tags, Google synced tags or Uploaded tags
Apply tags - An Admin will be able to add a specific Tag in bulk to selected students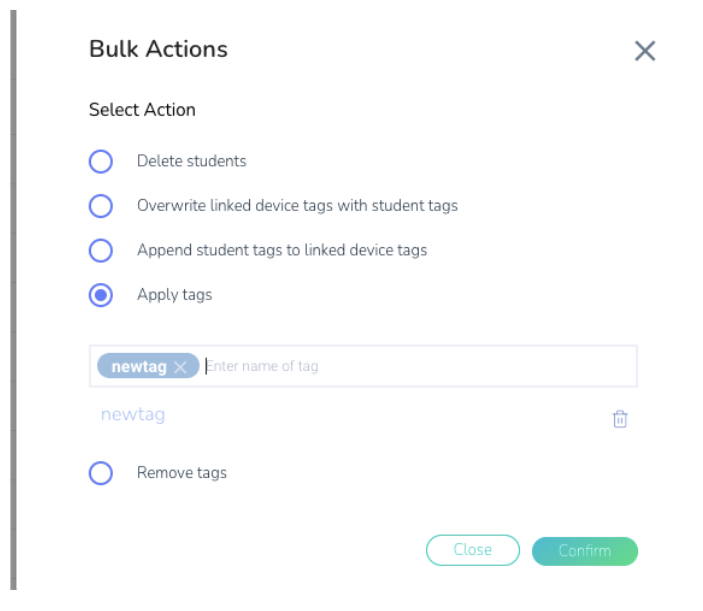 Remove tags - An Admin will be able to remove a tag(s) in bulk from a selection of students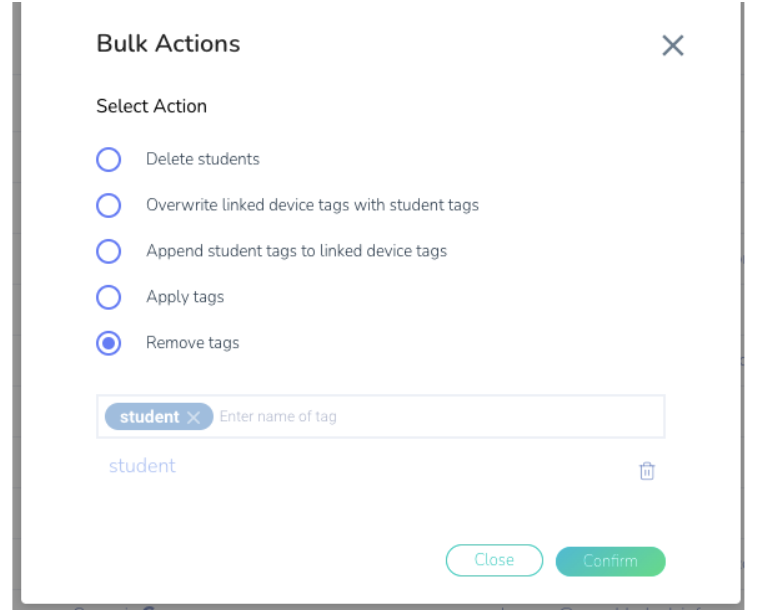 There are a number of ways to add Tags to the dashboard. You may add them manually or sync your OU tags from Google Workspace. All the added tags would be visible to you on the Tags tab.
The Bulk Actions are there to assist in managing tags to multiple students at a time.
You would be able to view the progress and detailed results of the Bulk Action in the Bulk Action Queue to ensure that the action has taken place on the relative students.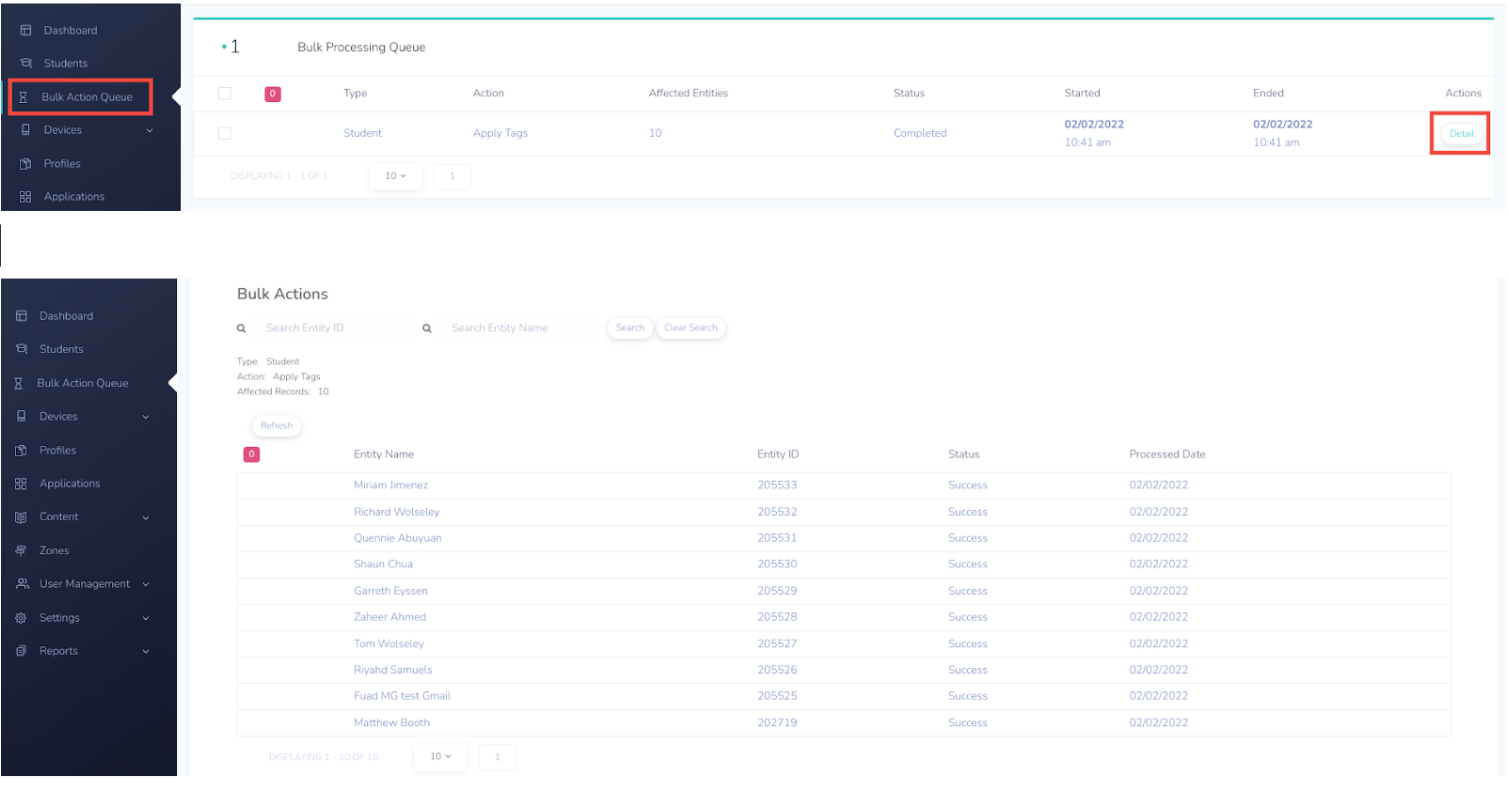 You would be able to view all added tags which are added to the school. You would be able to see the manually added tags and those synchronized from your Google Workspace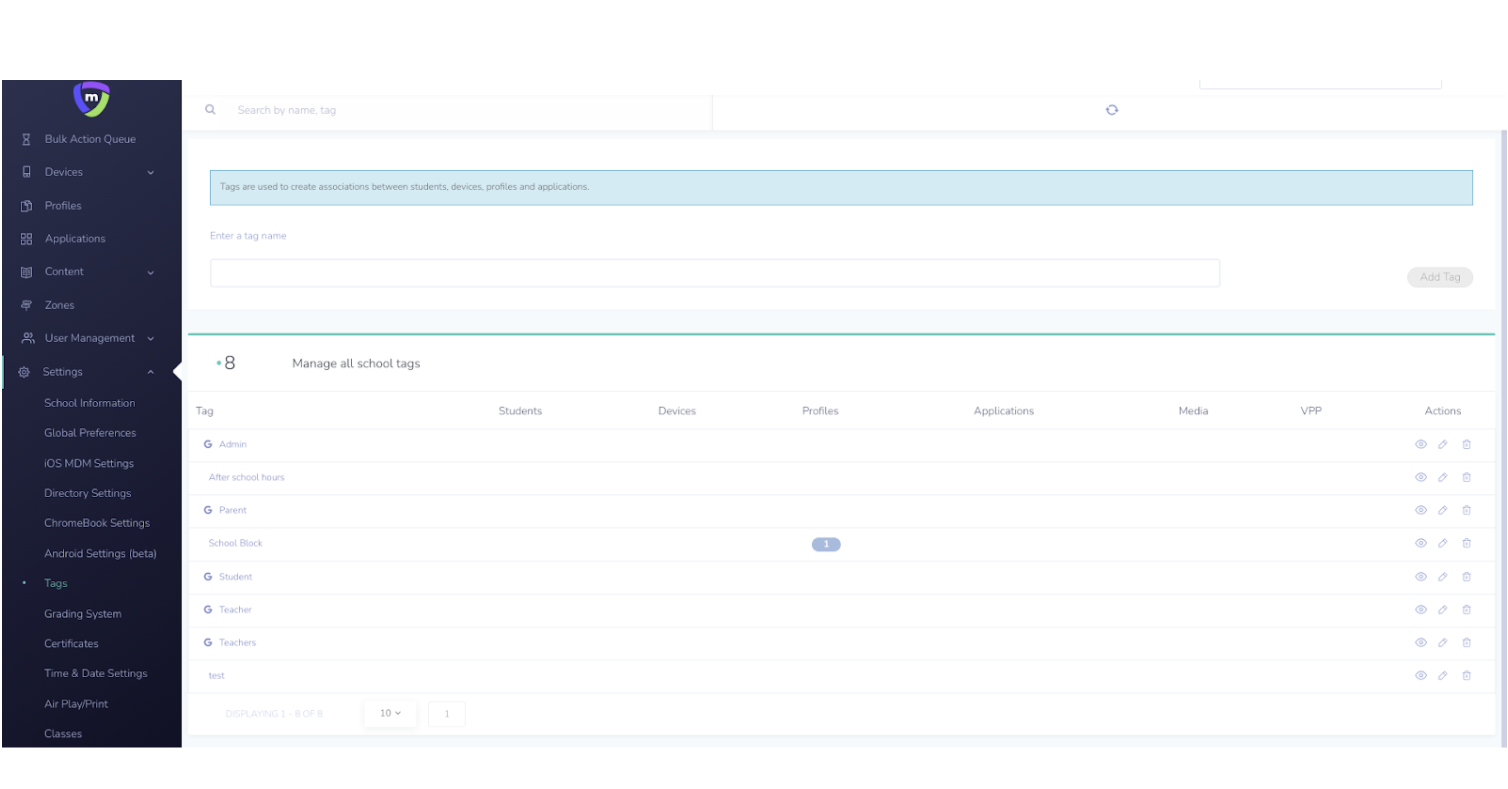 Please let us know if you found this helpful!
Thanks for reading :)