This feature is set up on your G-Suite account as a Super Administrator if you like a student/user not to sign into a device using their personal Gmail accounts as they will disable the functions and features of the Mobile Guardian extension when signing into the Chromebook with the personal Gmail account. In the G-Suite admin panel, you have the ability to restrict this from happening and only allow the user/student to sign in to the Chromebook with a G-Suite account that is part of the School domain and block users from signing into the device with any other account.
Please follow the steps below if you would like to apply this restriction setting to your G-Suite account:
After successfully logging into the Admin G Suite account, please navigate to the "Devices" section.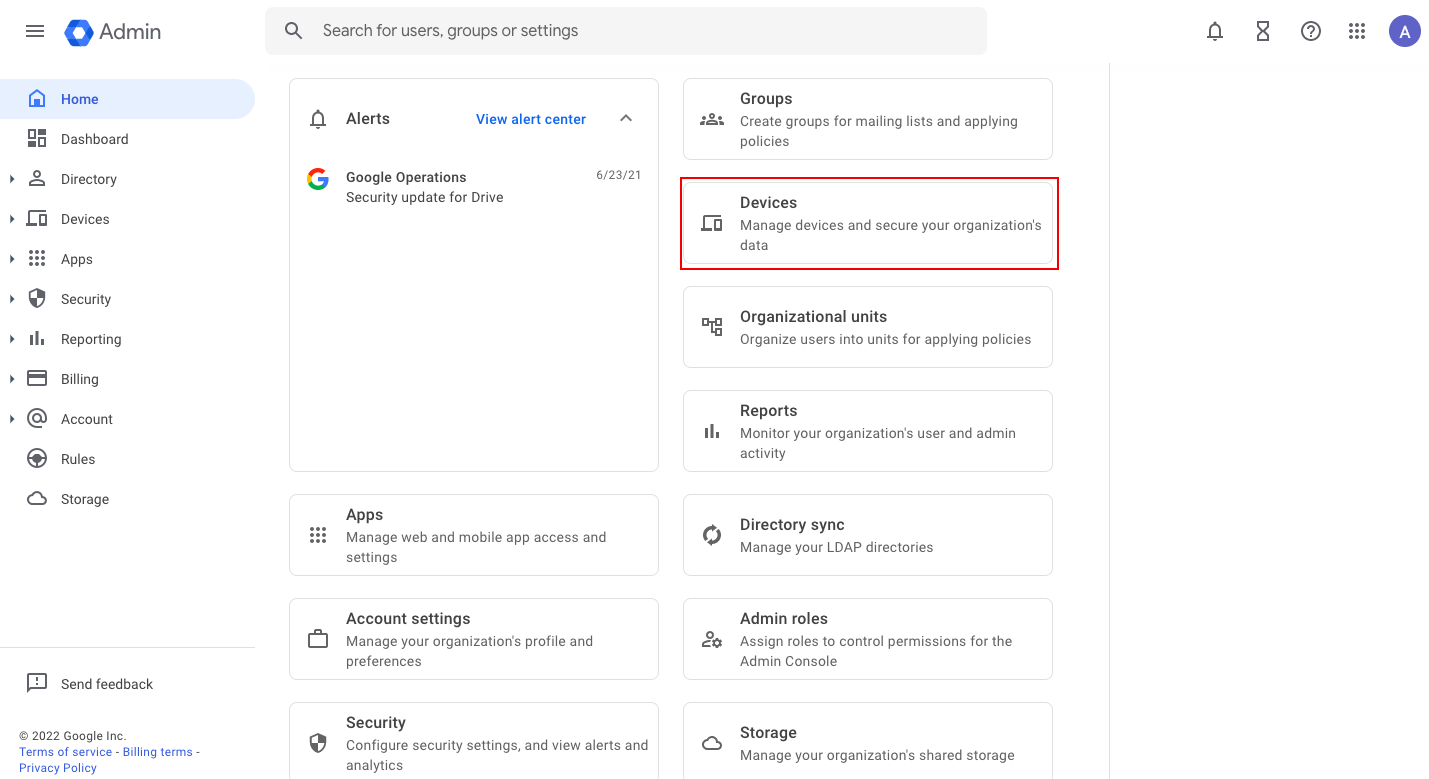 Once you are on the Device page, simply click on "Chrome devices."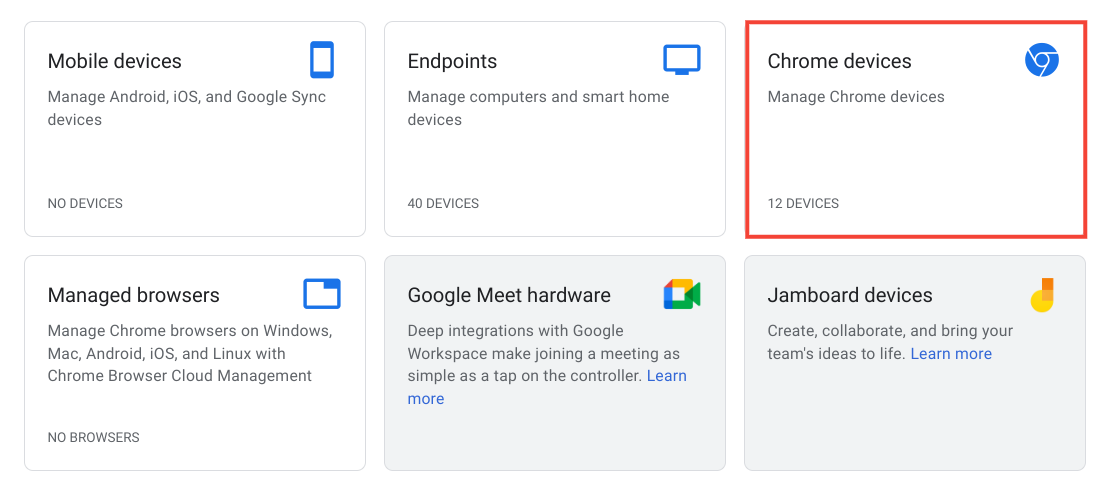 The drop down menu situated on the left-hand side will illuminate the "Devices" option within the Chrome menu section
Afterwards, choose "Settings" and proceed to access "Device settings" located on the right-hand side of the screen.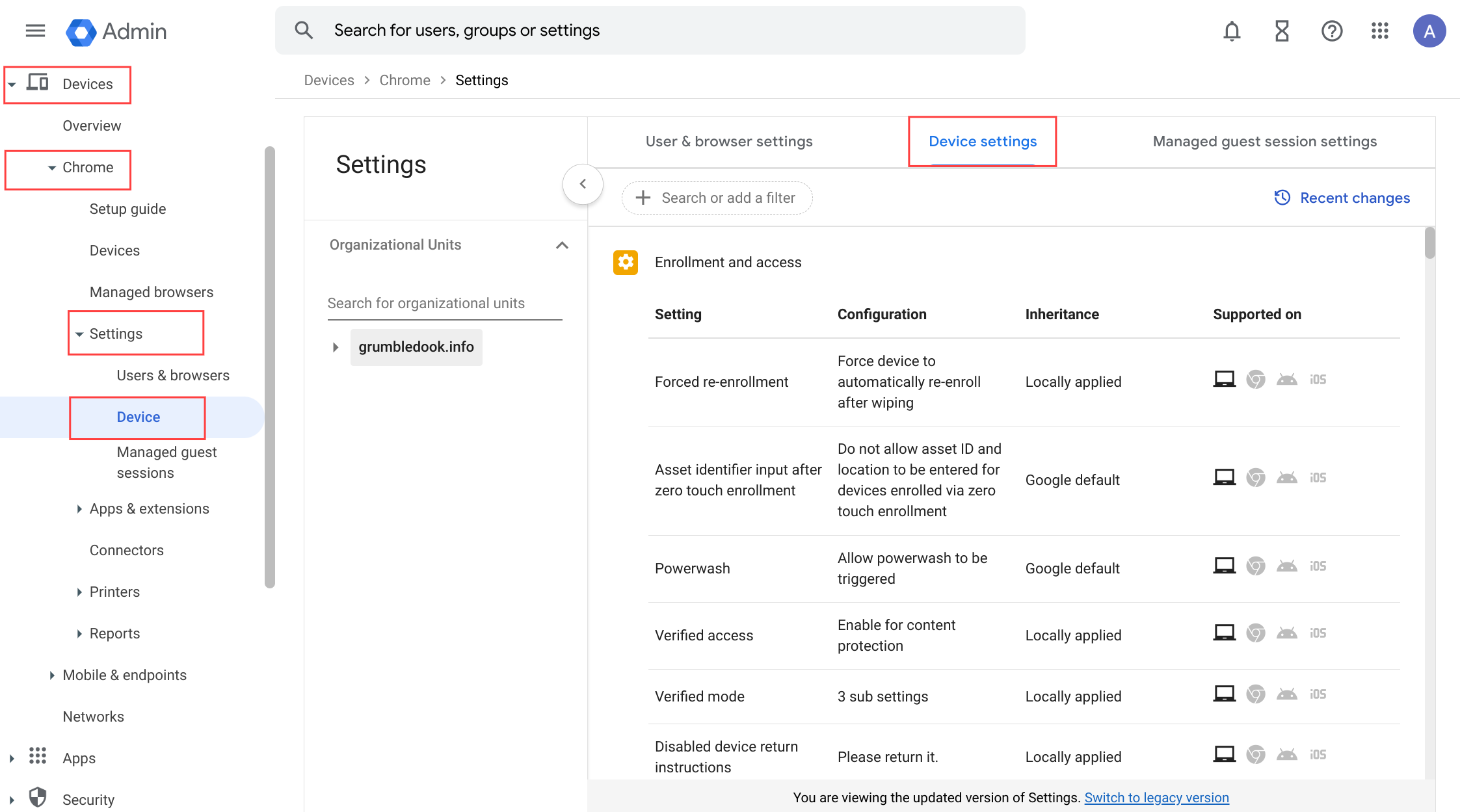 Select

Sign-in restriction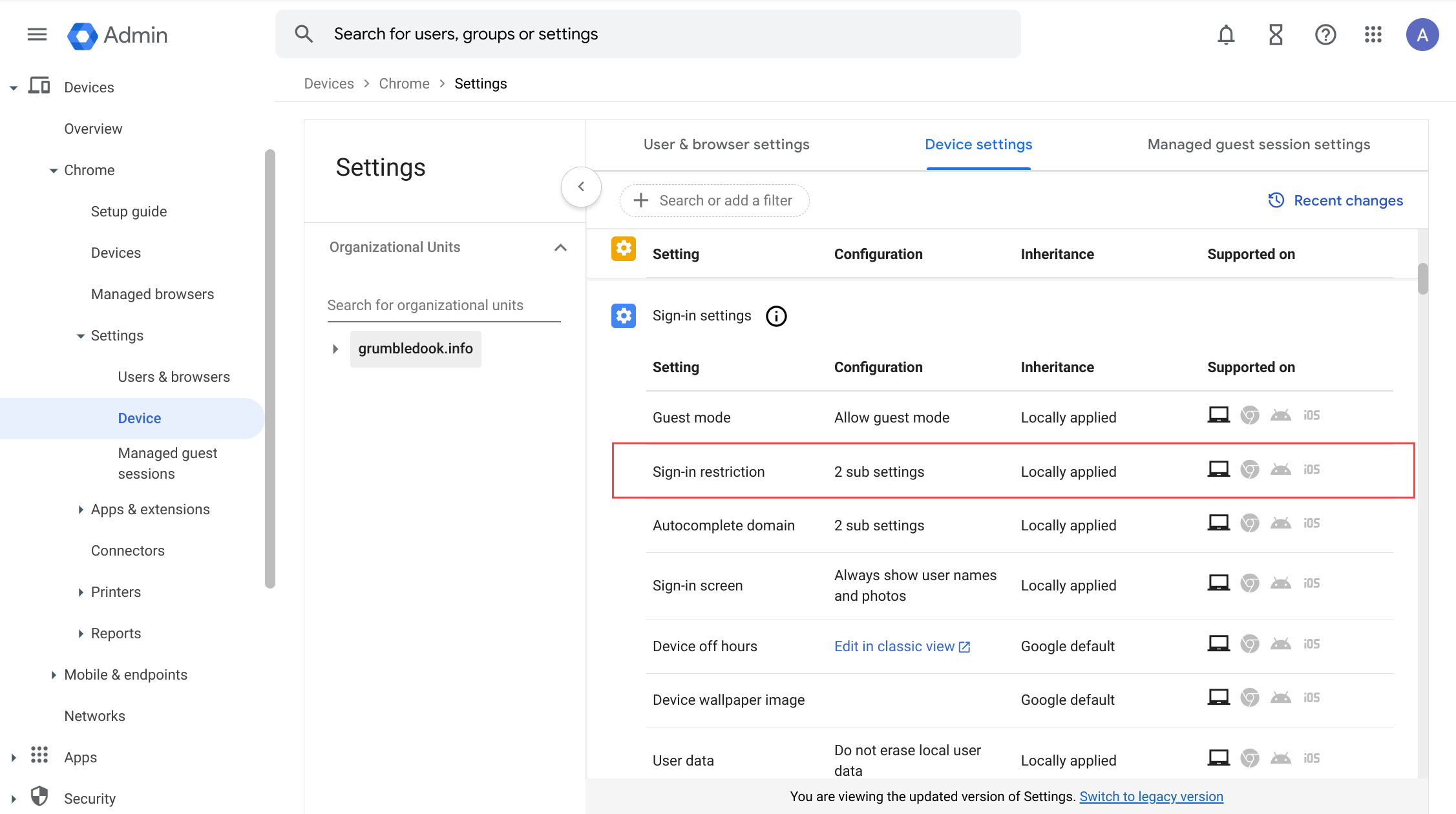 Note: If you allow guest browsing or managed guest sessions, users can use devices no matter which setting you choose.
Choose an option:
Restrict sign-in to a list of users

—Only users that you designate can sign in to

devices. Other users get an error message. Enter one pattern for each line for the users that you want to specify:

To let all your users sign in

—Enter

*@mobileguardian.com

. The Add person button is always available on devices.

To only allow specific users to sign in

—Enter

user-id

@

example

.com

. When all the specified users have signed in to a device, the Add person button is no longer available.

Allow any user to sign in

—Any user with a Google Account can sign in to devices. The Add person button is available on the sign-in screen.

Do not allow any user to sign in

—Users can not sign in to devices with their Google Account. The Add person button is unavailable.
Once you enter the necessary details for the domain sign-in, Click on "Save" highlighted at the Bottom of the page.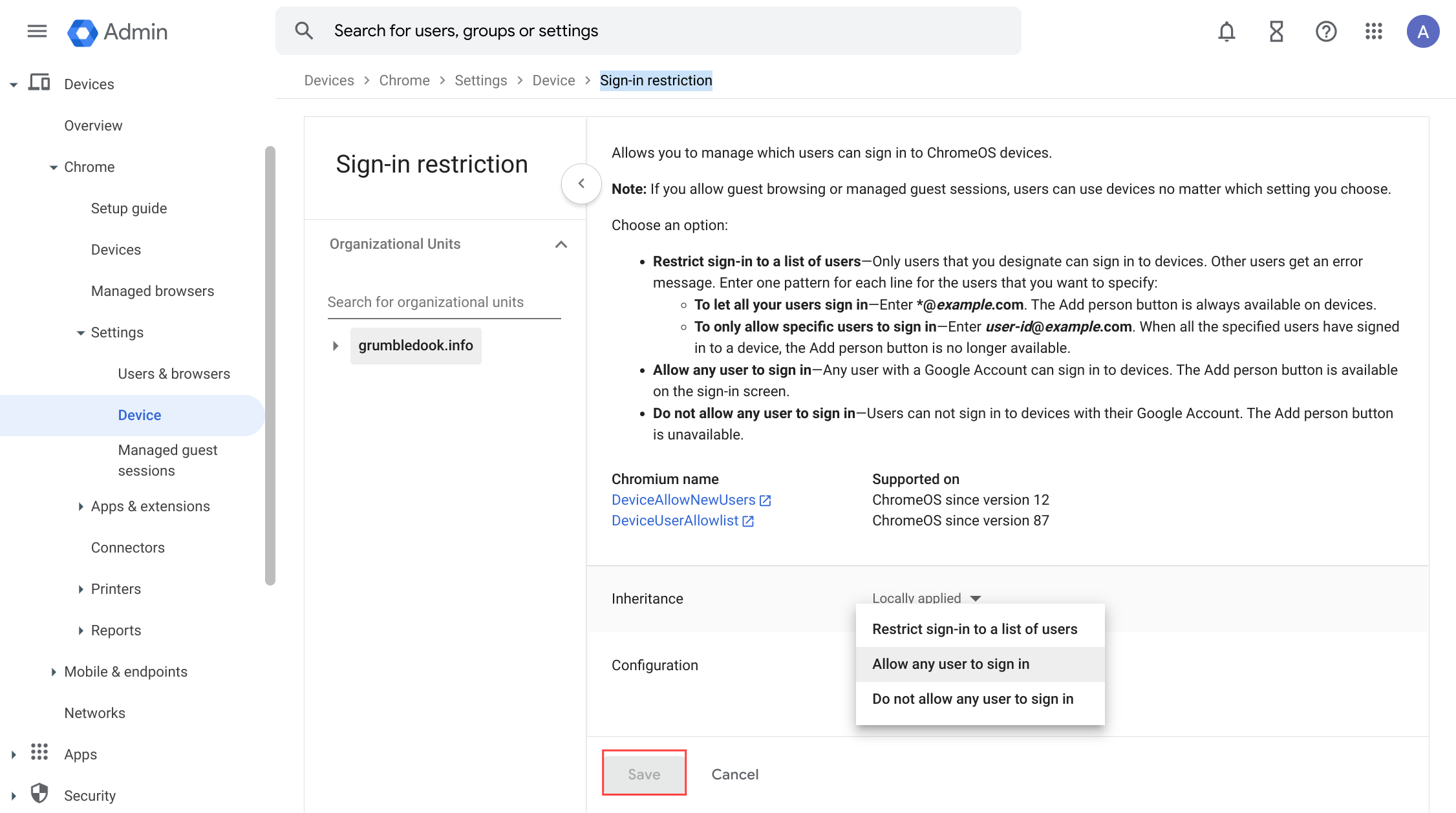 Please let us know if you found this helpful!
Thanks for reading :)