To reduce the need to manually create and configure your classes, we have introduced the ability to duplicate your pre-existing classes.
This new feature will reduce the need to reconfigure web filtering settings and application management for each of your classes. Now you can create one class, configure your material and duplicate.
The duplication process has a few options so let's look at the process in more detail.
Setting Up your Classes
If you have not already created your classes, you can use the following How to Add a Class guide to assist you.
When you duplicate your classes you can add the following items to your new class.
Duplicating your Classes
Navigate to your Classroom Management Console and ensure you are on the My Classes section.


Click on the menu item of the class you would like to duplicate and click on the Duplicate class option
3. You will be presented with a Modal; you can rename your newly created class.
Please note: If you do not rename the class, the name will have the title Copy displayed.
4. Select if you would like to add existing Content, Students/devices or modes. If you untick any of these options, it will NOT be copied to the new class.
Please note: If you have chosen to add students to your class, you will have the option to copy students, however, if your class consist of devices, you will have the option to add them.
5. Then click Copy Class.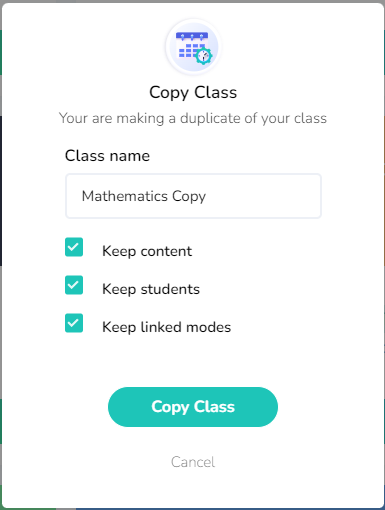 You will be directed to the newly created class for you to start configuring.
If you navigate to the Class Material section you would have also noticed that Apps and Web filter configurations are copied to your new class.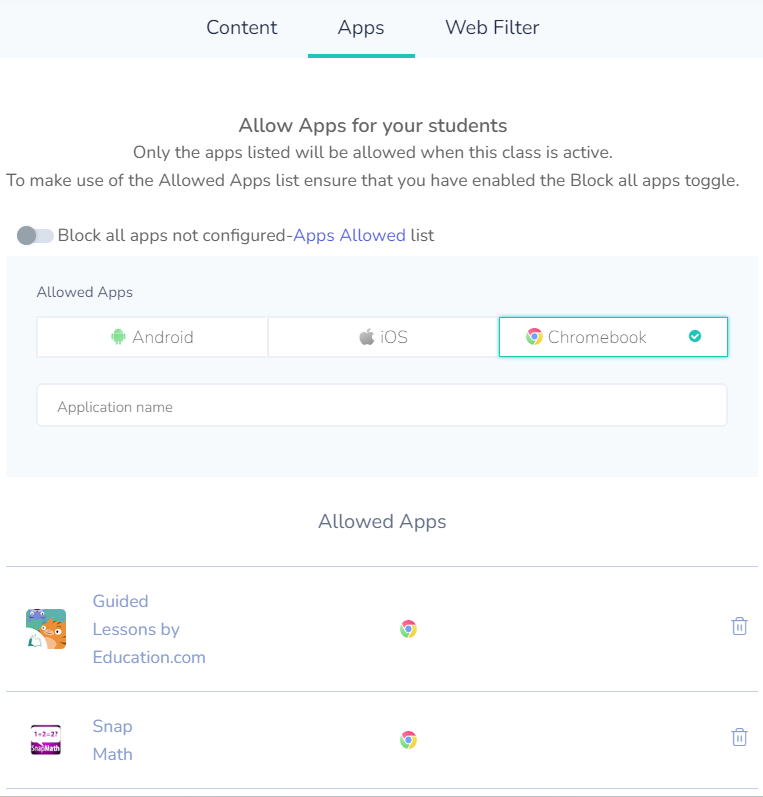 Navigate back to My Classes to view your new class. You can edit the class to add additional teachers or change the schedule by clicking on the Edit Class option.



Great work! You have created your duplicate classes.