What is a Mode and when Should I use it?
A Mode is a feature that allows you a teacher to restrict your class content and activities to your choosing during an active class. This means that your students will only be able to access your desired Material, Sites and Applications during the duration of the mode.
Modes can be used to run a quiz or an exam during your class or simply run a focused class session for your learners.
Please note: A Mode does not replace a class but can be used in conjunction with an active class.
Let's start looking into more details about Modes with the initial setup.
Creating a new Mode
A Mode is created inside your selected Class. This means that the Mode is automatically linked to this class.
A Mode can be created in numerous places, before a class begins (For those teachers who would like to prep), at the start of a class and during an active class.
Let us start with creating a new mode before your season.
i. Once logged into your Mobile Guardian Teacher Dashboard, Click on the "View Class" button on the selected Class.



ii. On the navigation panel click on "Class Material" and find the Modes drop-down menu on the top left hand corner of the screen.


iii. Select Create A New Mode from the drop down menu.

iv. Ensure that you give your Mode a Name. The Mode customisation also allows you to link any other of your classes to the mode. 

Please note: The class you are creating the mode in will automatically be linked.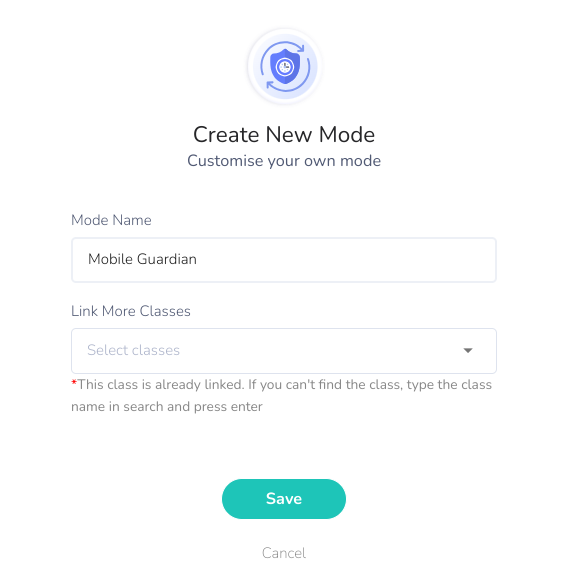 V. Once you have clicked Save, you will be presented with your Mode setup. Here you can add your class content, allowed apps and sites.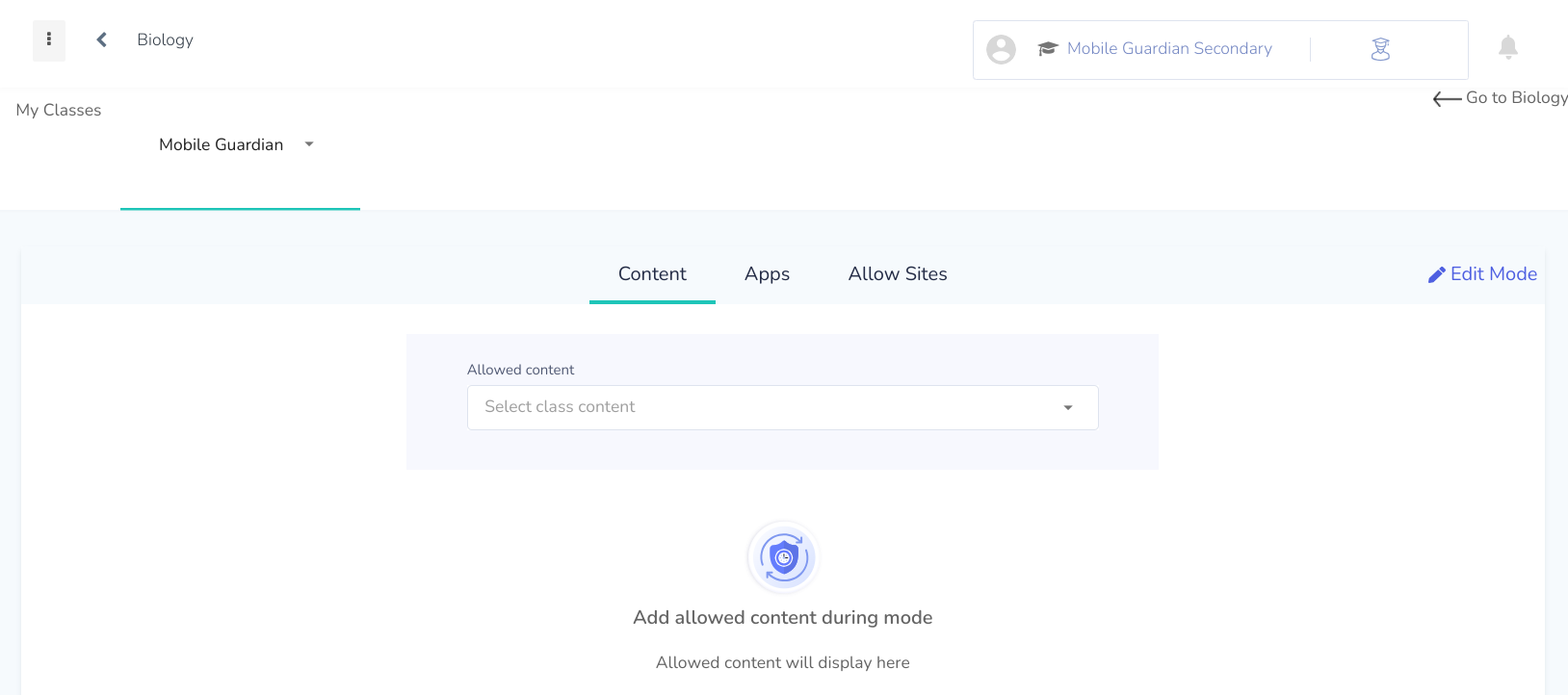 The Mode content can include various materials. You can add existing Class Material to the Modes, this allows you to share any PDFs, YouTube links etc. which you have already configured for your class.
The Mode can also include applications which you will allow during the Active Mode.
VI. In the Application Name search field, type in the application you would like to allow during your mode and add it to your Allowed list. All the Apps on the allowed list will be accessible during the Mode.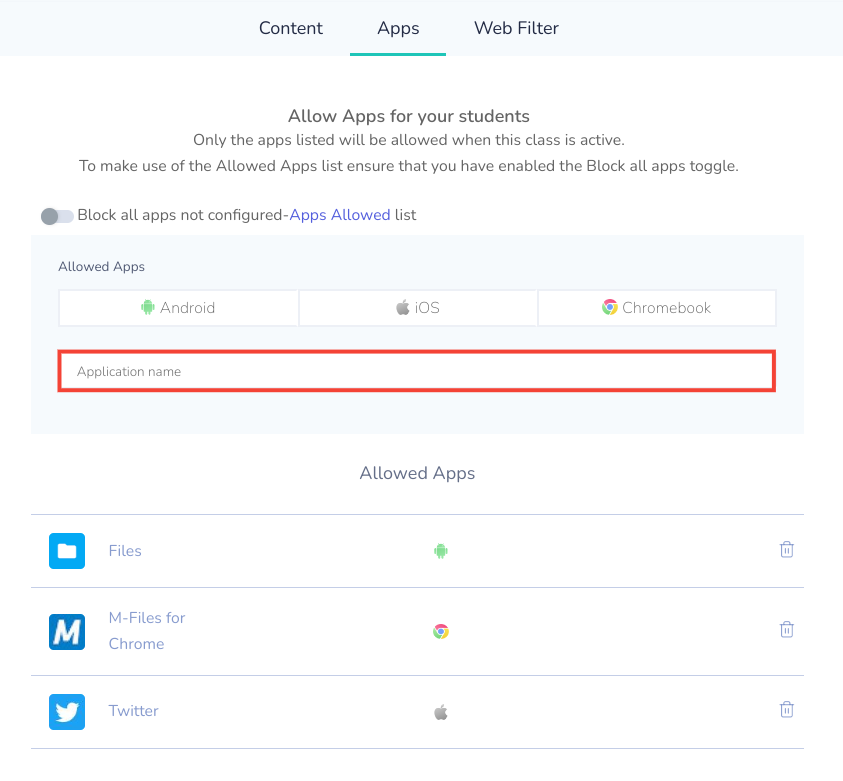 Please note: Modes will only block Chrome applications configured from the school admin using Google Chrome Management, this means apps installed manually by students using Play store will not be blocked. Web applications will need to be allowed using the Allowed Sites.
VII. Finally your mode also has an Allowed sites section, simply add a specific URL or a wild card to allow access to the select sites for your mode.
VIII. Once you have completed your Mode setup you are ready to use your mode.
IX. When you are ready to Start your mode, simply go to your class and click on the Modes drop down to activate your newly created mode.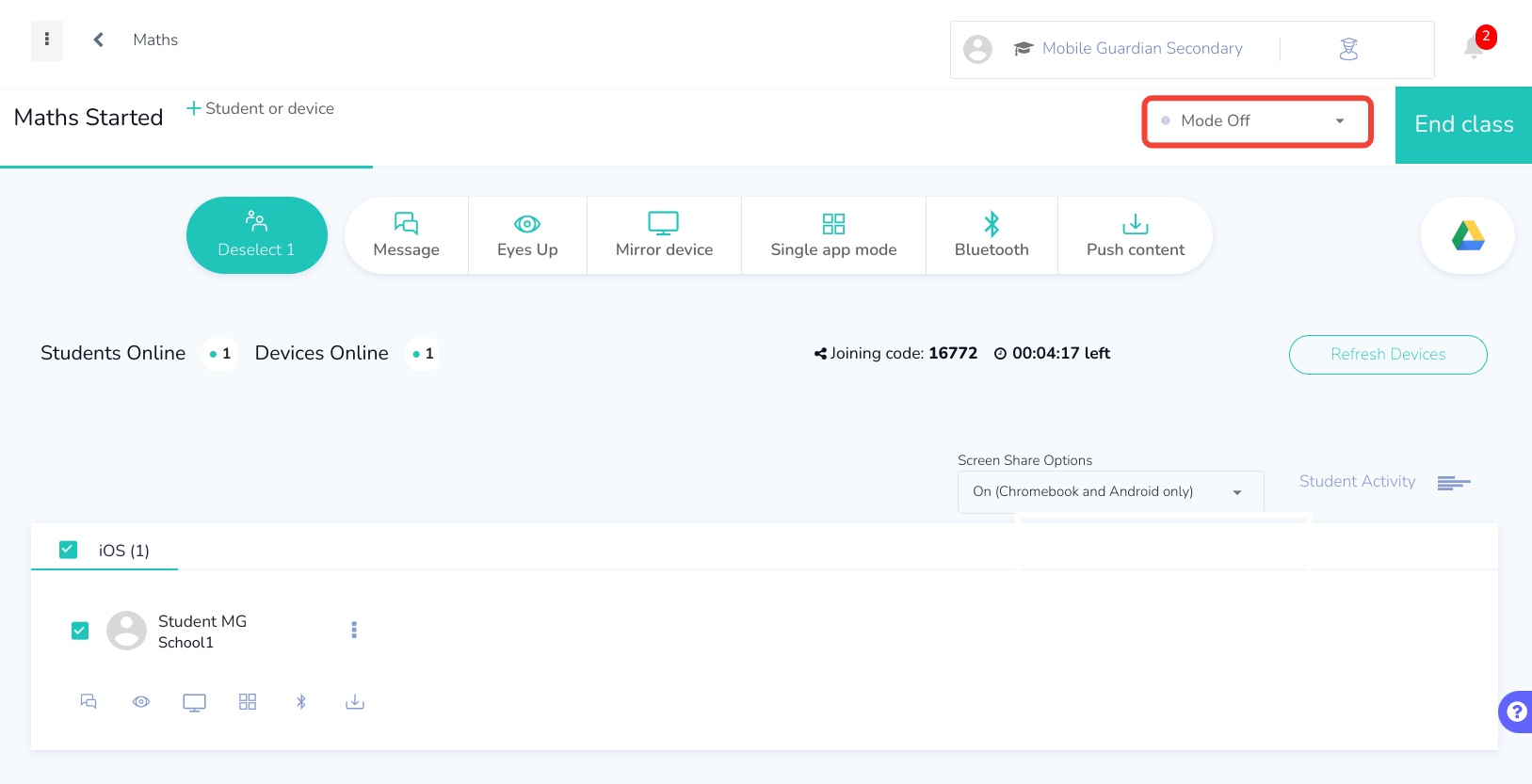 Creating a Mode in Quick Setup Up
In situations where you would like to start a Mode at the beginning of your class but have not yet configured one, we have implemented a quick mode setup.
This allows you to quickly create a mode and select a few allowed apps and sites as well as pre-existing class content.


Let us take a look at how to do this:
i. Navigate to your Class on your dashboard and click Start class. 
This will trigger your Start class setup. Ensure that you have configured the relevant setup for your class, scroll down to the modes drop-down and select Create new mode.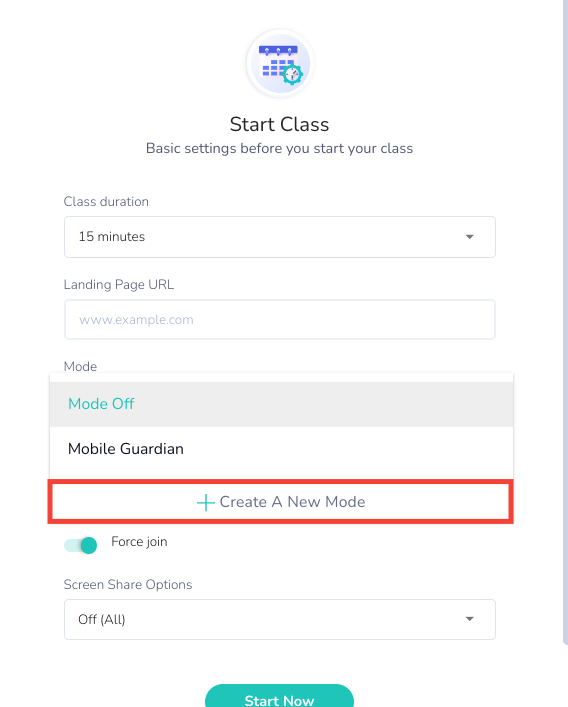 ii. Add your Mode name and click Save. You will be presented with Quick Mode Setup. Add one or two applications, allowed sites or existing class context.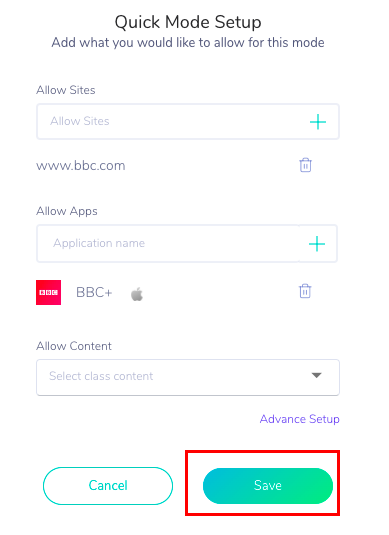 Advance Mode setup when you Start Class
The class start Quick Mode Setup allows you to click through to the Advance Setup of your mode. This is useful if you are not rushed for time at the beginning of your class and you would like to extensively set up your mode. 

i. At class start, select Create New Mode, you can either add your mode content here and click on advanced setup or simply click advanced setup straight away.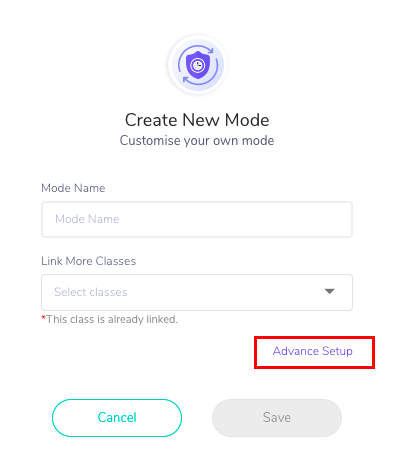 ii. When you click on Advance Setup, you will be directed to the Mode section. Here you can configure and add as many apps, sites and Pre-existing content as you like. 
Nice you have completed your setup you can start your class and select your newly created Mode.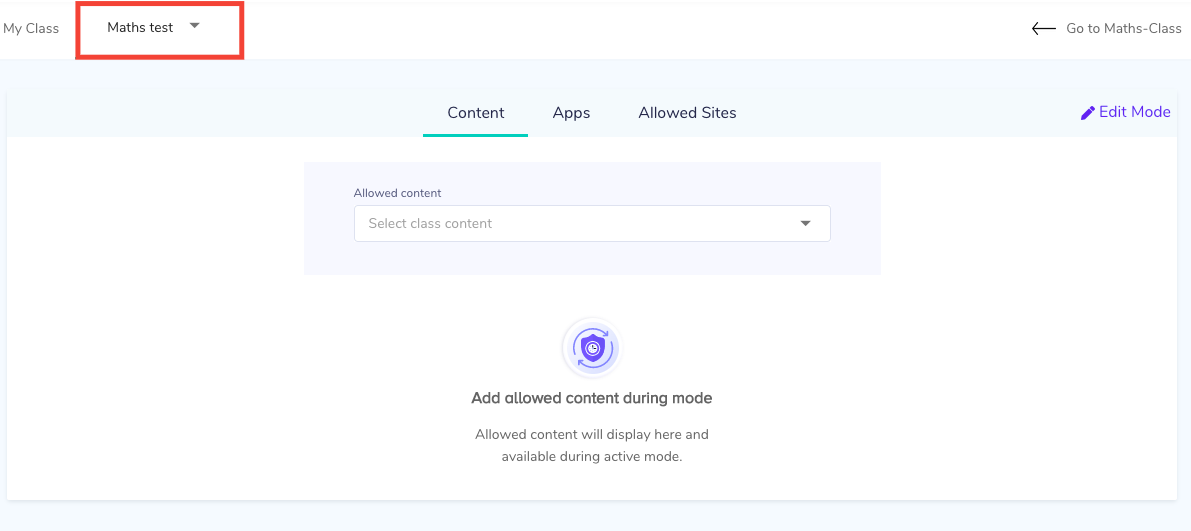 Selecting an Existing Mode
Once you have set up your modes , they are now available for you to activate at any time during your class.
I. At class start, you can decide to start your class in a mode. You can do this by clicking start class, configure your class settings , scroll down to modes and select your mode from the list displayed.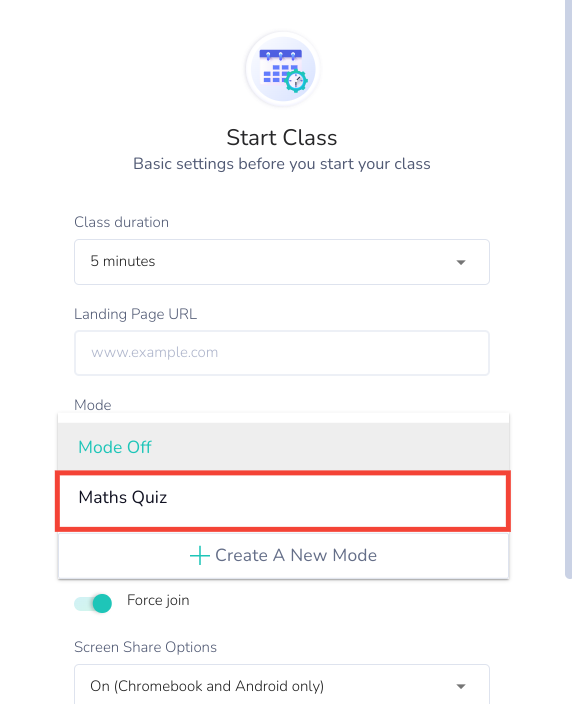 II. Then simply click start class, this will start your class automatically in the mode selected.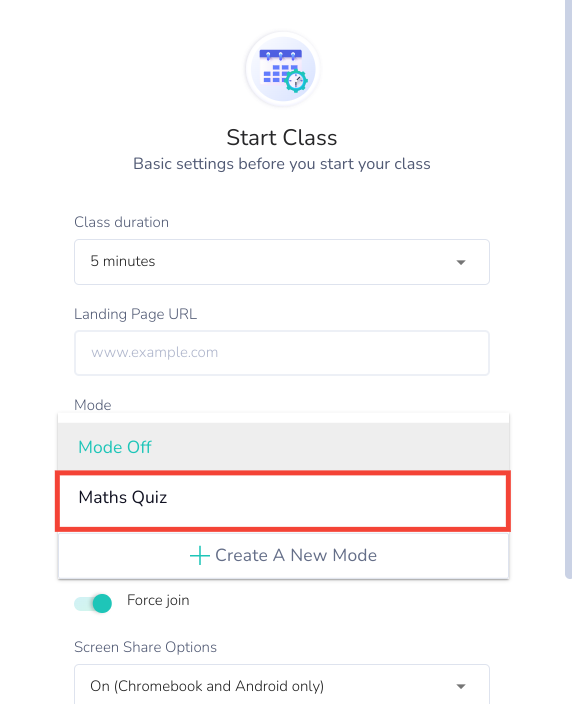 I. You can also activate a Mode during an active class, on your dashboard, navigate to the Modes drop down menu. Select the Mode you would like to activate and select it.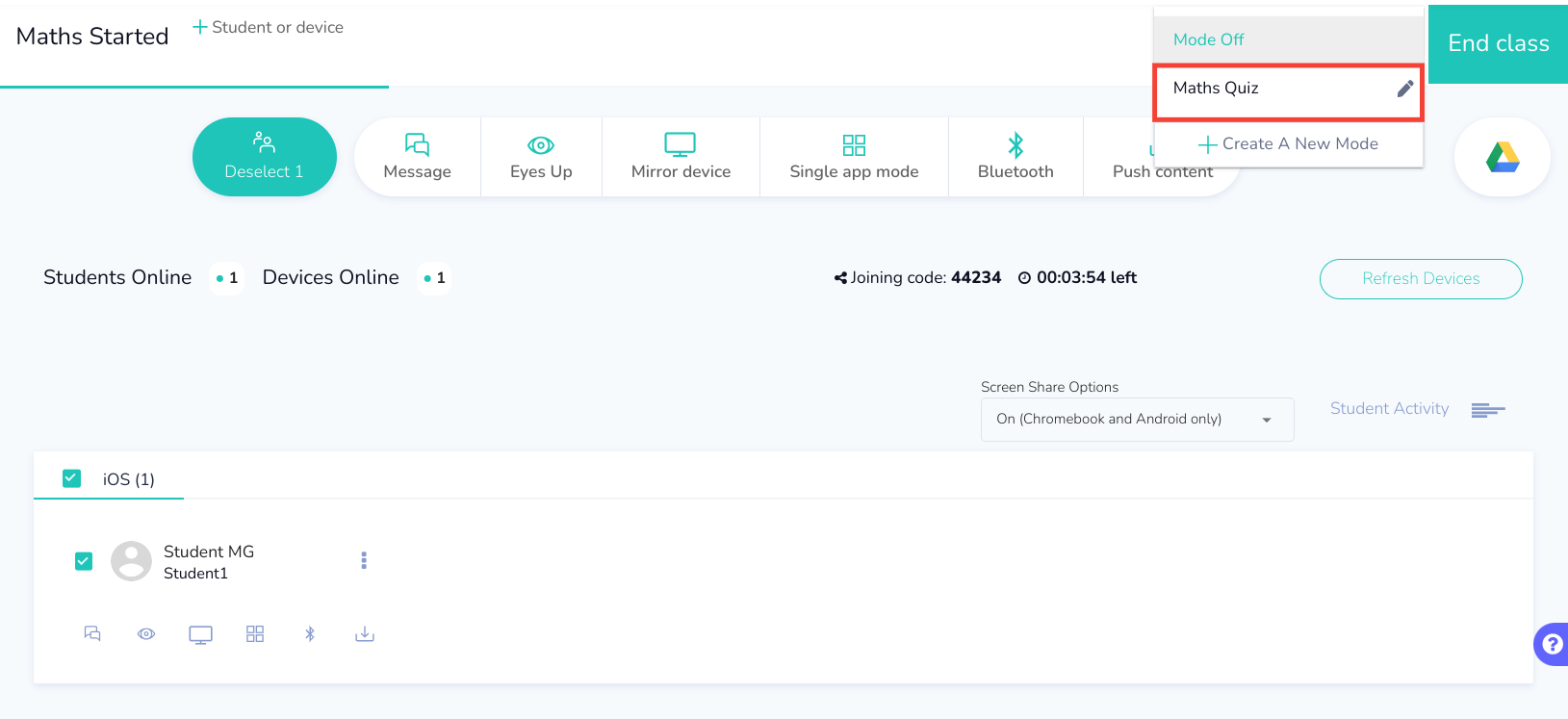 II. This will automatically start your selected Mode. The dashboard will display the selected active Mode.

Switching Modes in Active classroom
Modes can be turned on during your active class, this also means that you also switch between different Modes during your class.
I.If you have activated a mode during your class and you wish to switch it off or switch to another Mode, navigate to the Mode drop down menu on your Dashboard. 
II. Here you can select to switch the current mode off or select one of your other configured Modes. Once you have selected our Mode,  it will automatically activate on your dashboard and your classes devices.
FAQs about Modes 
Multiple Teachers in Class
Your class might have more than one Teacher or tutor in it, if this teacher has access to the Mobile Guardian dashboard they will also have access to the Modes.
The additional teachers in your class will have access to all the class content and settings as well as the modes and therefore can also activate the Mode during the class.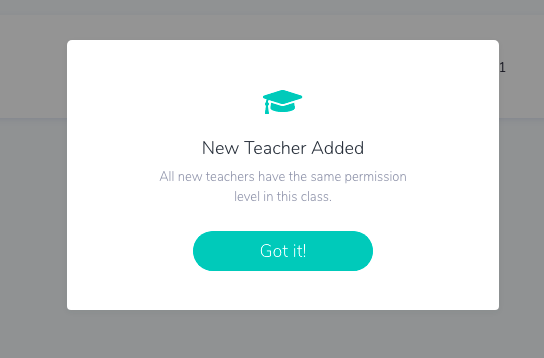 Please Note: These teachers can edit the Mode in any of the classes it is linked too. If a Mode is edited or content is removed, this will change the Mode for all linked classes. 
Therefore when a Mode is edited we do need the teacher to confirm the changes to the Mode so that they are aware of the impact of the change.
Unlinking a Mode
You can link a Mode to numerous classes and therefore unlink any of your classes from your Mode.
I. Navigate to your Mode drop-down and click on the edit button.

II.  In the Link More Classes Drop-down, you can deselect the classes you would like to unlink.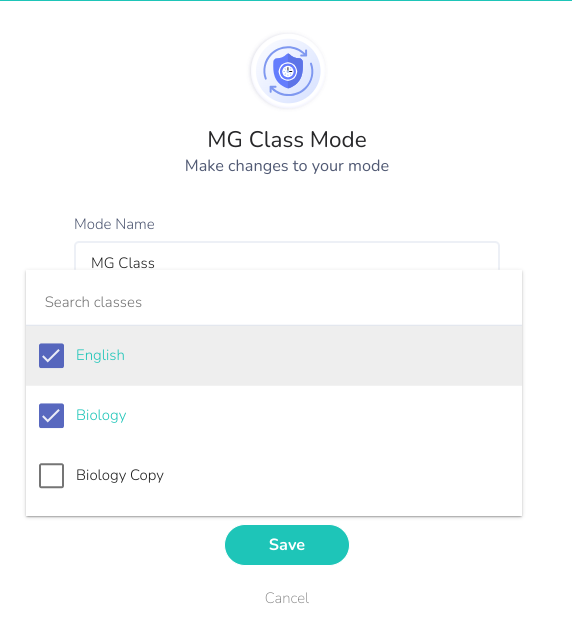 Now that you have all the information around setting up and running your class modes, go ahead and try set one up on your Dashboard.
Good luck.