The Bluetooth Instant action allows you to enable and disable the Bluetooth function on any device that is logged into your class.
Let's take a look at the ways this can be done!
The Bluetooth instant action can be found in numerous places on the dashboard depending on how you would like to use it.
1. At class start, the modal allows you to select which Bluetooth setting you would like to start your class session with. Every class session can have a different configuration, ensure that you have confirmed the selection before starting your class.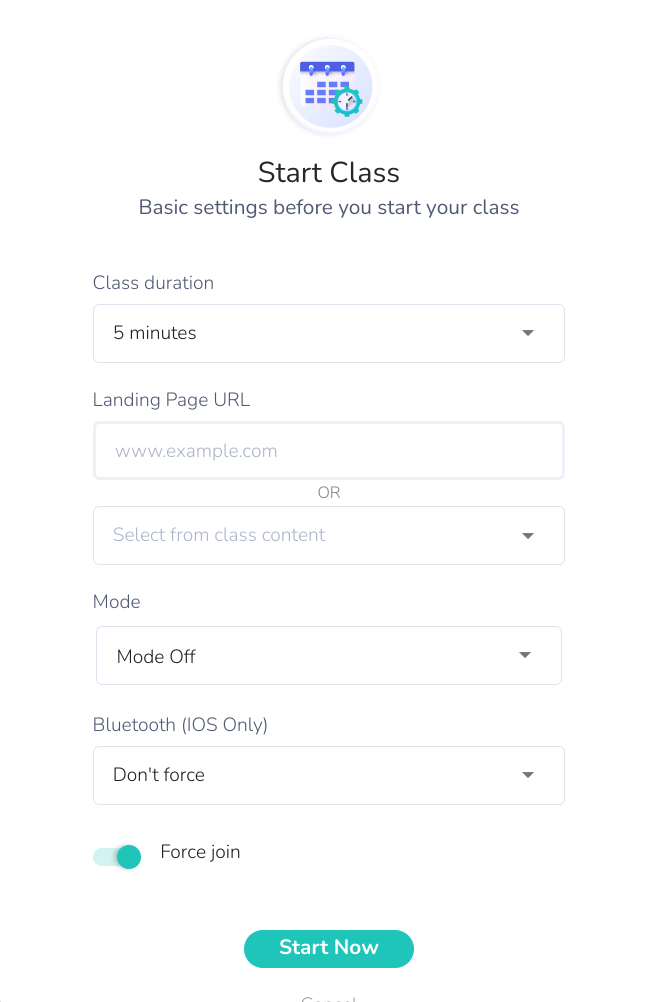 2. On the specific student's card, you will find numerous instant actions including the Bluetooth option. You would use this option if you would like to configure a specifics students device and not the entire class.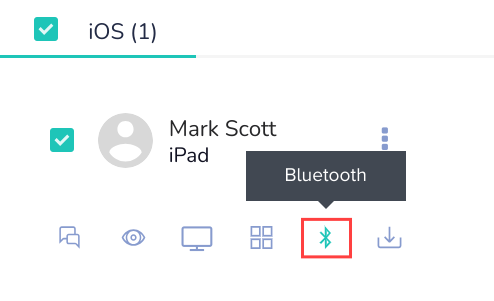 3. On the Instant action toolbar (iOS), you can select multiple or all devices and select the configuration for this class. If you have configured the Bluetooth setting at the start of this class you ca use the instant action here to stop or switch the setting.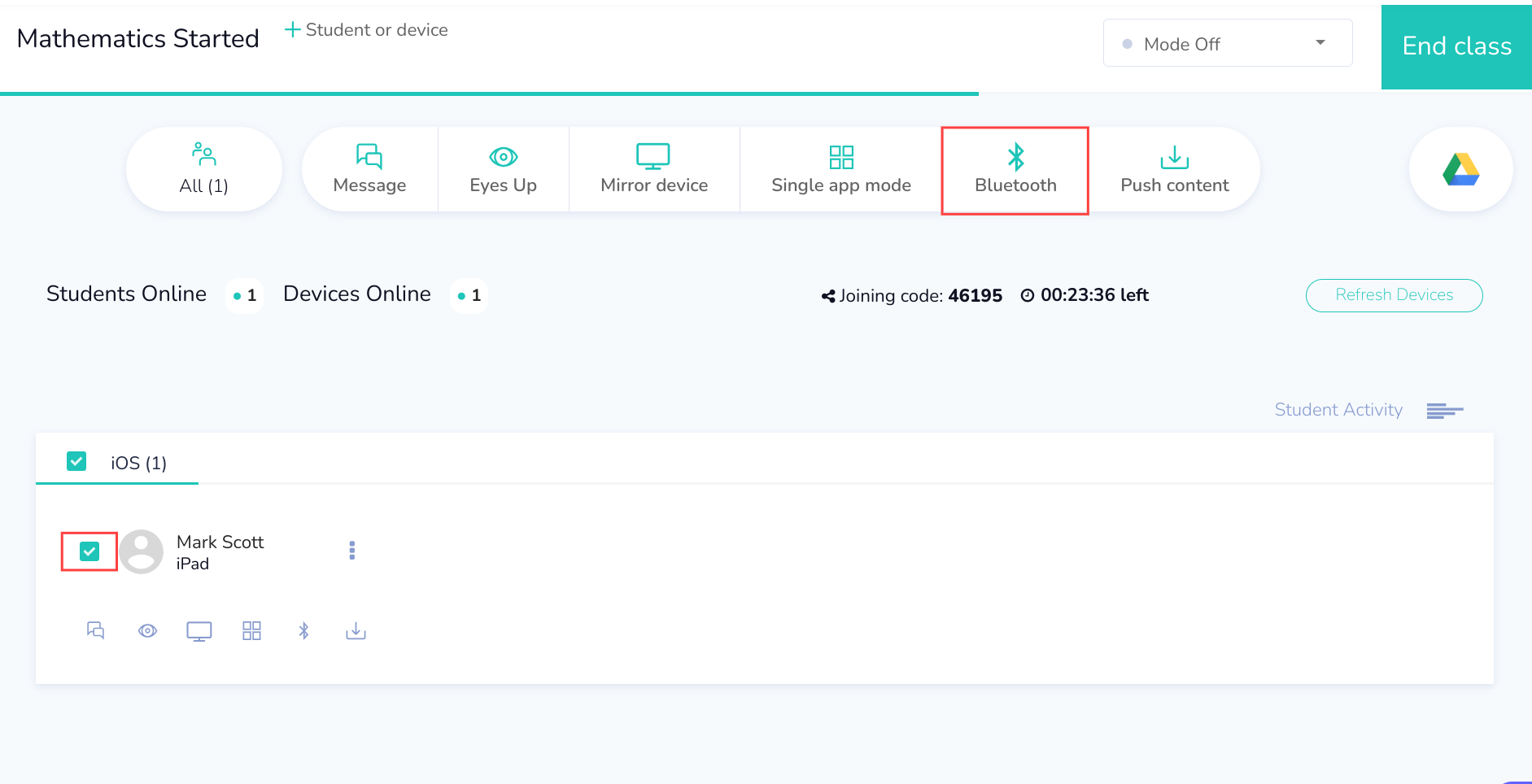 How to Enable/Disable Bluetooth using Instant Action
I. Using one of the above options, click on the Bluetooth action.
II. You should receive a pop-up window with a drop-down menu, You can now choose one of three options; Switch on, Switch off, or Device default option.
III. After selecting one of the options, Click Apply Setting.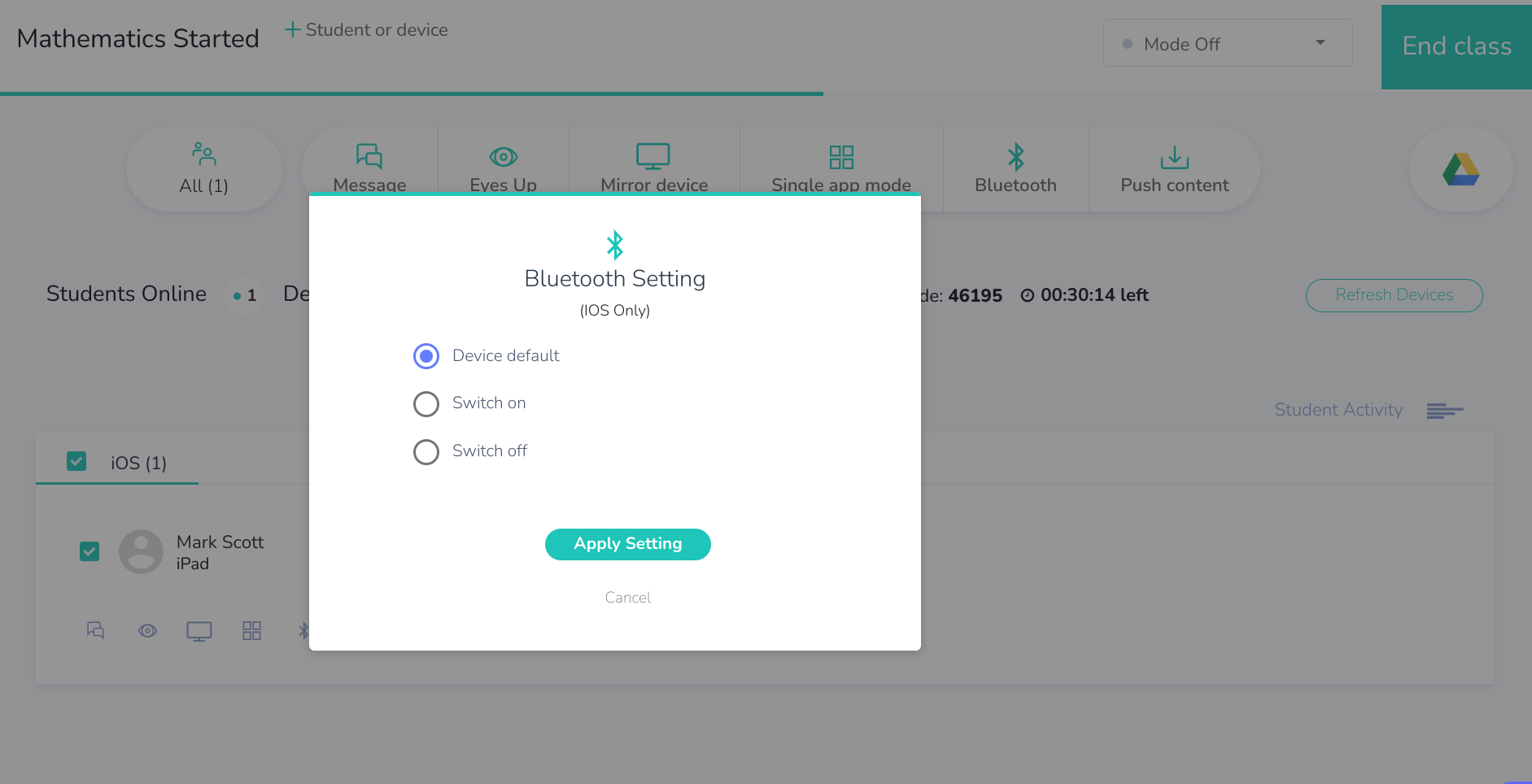 Congratulations, you now know how to enable/disable Bluetooth from an active class.
Please let us know if you found this helpful.
Thanks for reading :)