Different schools will have different policies with regards to your class joining method. Mobile Guardian allows the school and the teacher to decide on what best policy suites them.
Your school admin will set the Join Policy so please do contact them to enable it for your classes. Once your admin has enabled the feature, you as a teacher can decide if you would like to enable Automatic class join.
Pre-requisites:
Automatic Class Join enabled
Teacher Override option enabled for Force Join
Automatic Class Join
Once enabled it will automatically force devices to join a started class. This prevents students from never joining a class or joining a class too late. Additionally, the automatic join will continue to force users back into a class if they decide to leave.
Let's get into using force join.
I. When you select Start class, ensure that the Force Join slider is enabled (If you do not see this option then your admin has not enabled it for you).
II. As long as the classes devices are active and online, the device and student will automatically join the class on your classroom view.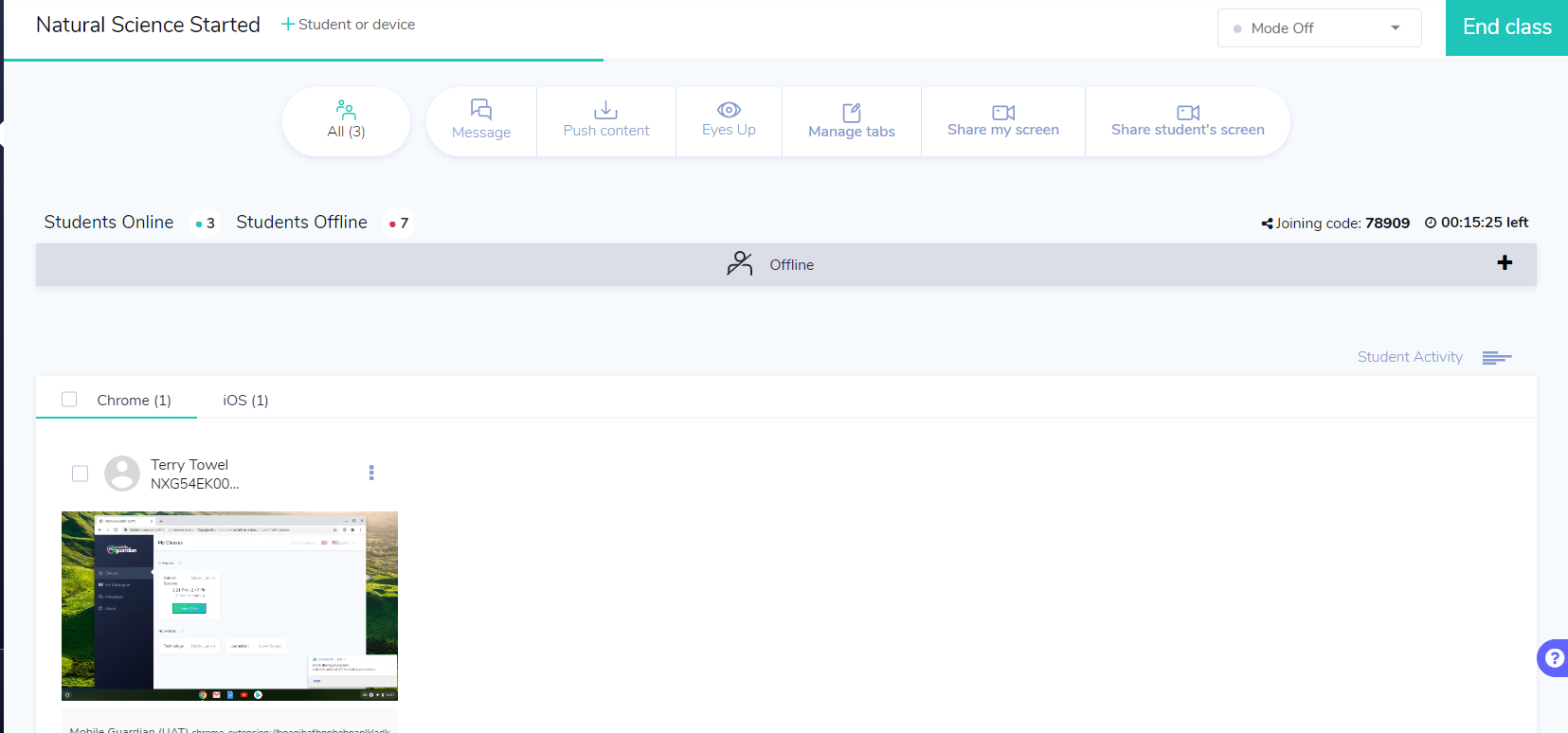 How to Transfer students with Automatic class Join
When automatic class join is enabled a teacher will have the ability to transfer students from one active class to another. This means that for some reason if a teacher has forgotten to end one of their sessions and release the students/devices from that class, the next teacher will not need to contact that teacher to release those students.
This transfer ensures that you can have your students in your class at class start!
Please note this option is only available when Automatic class join is enabled.
Let's dive in!
I. When you select Start class, you must ensure that the Force Join slider is enabled, if it is not, click on it now to enable.
II. Click on Start Now, when ready.
III. A pop up will appear informing you that certain devices might be in other classes.
Here you can select which devices should be in your current session.
Once you have selected all the devices you would like to transfer, click Transfer.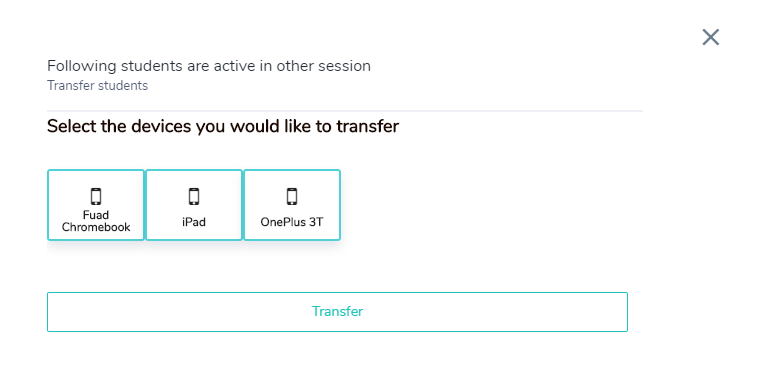 IV. The devices you selected will be transferred to your class for your session.
Note: The other teacher's dashboard will receive a notification informing them that those students have been transferred to your class for that session.



V. On your dashboard you should see that the students are now active in your class session.



Congratulations you have now learnt how to force transfer students!
We hope you found this article useful.
Thanks for reading :)