This article will explain to you how to obtain debug logs for Mobile Guardian from your Chromebook.
1) In your Chrome browser please click on the Mobile Guardian extension icon and navigate to about in the menu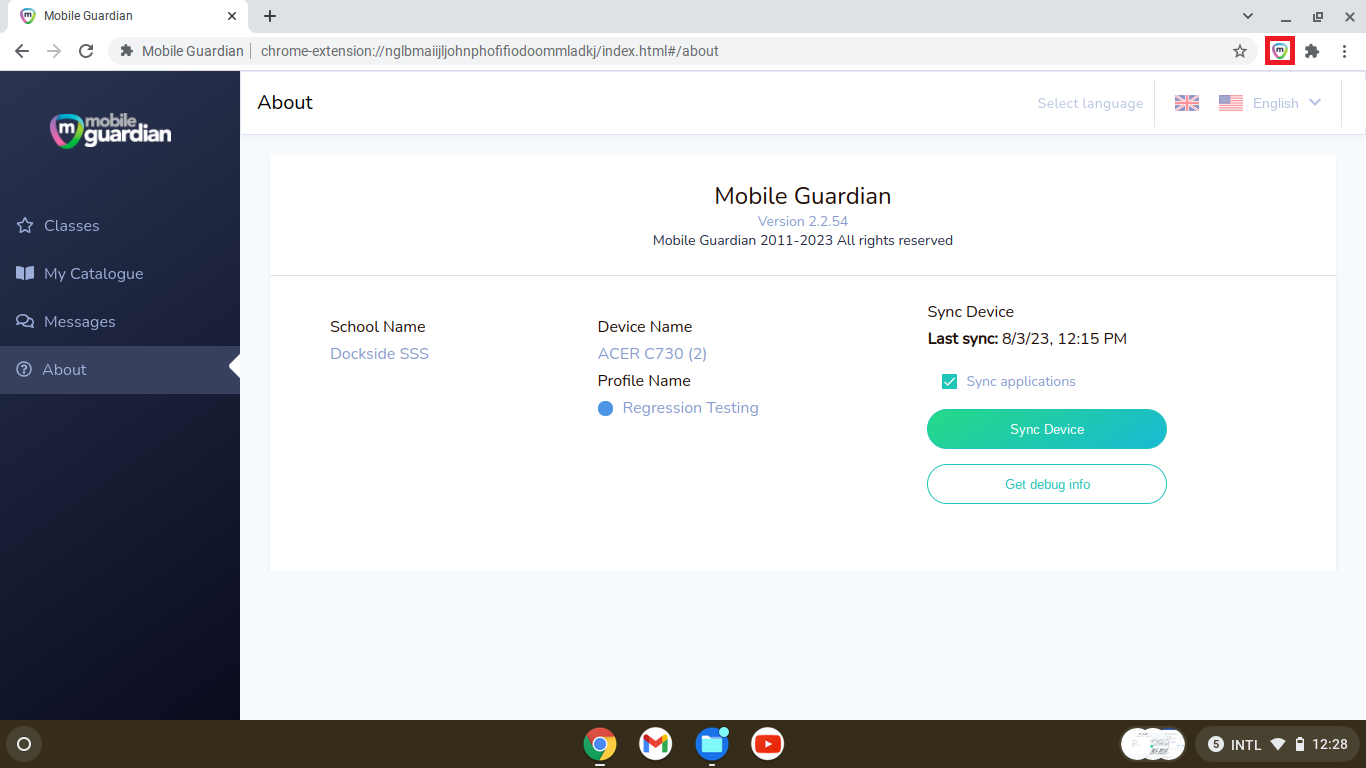 2) You will be prompted to enter a school pin ( this is the pin set in the school admin dashboard under global preferences and usually the default pin is 1234 if the default pin does not work please try 8746 / 8476. )
3) On the Debug page please click on download to save the log file.