In order to remove approved Managed Google Play Approved applications please follow the steps below:
1 ) Please select the desired app and click on the application setting tab

2) Next to Managed Google Play Approved click on Edit
In the drop down where it says HOW WOULD YOU LIKE TO HANDLE NEW APP PERMISSION REQUESTS?
Select : Keep approved when app requests new permissions.
Click:  Approve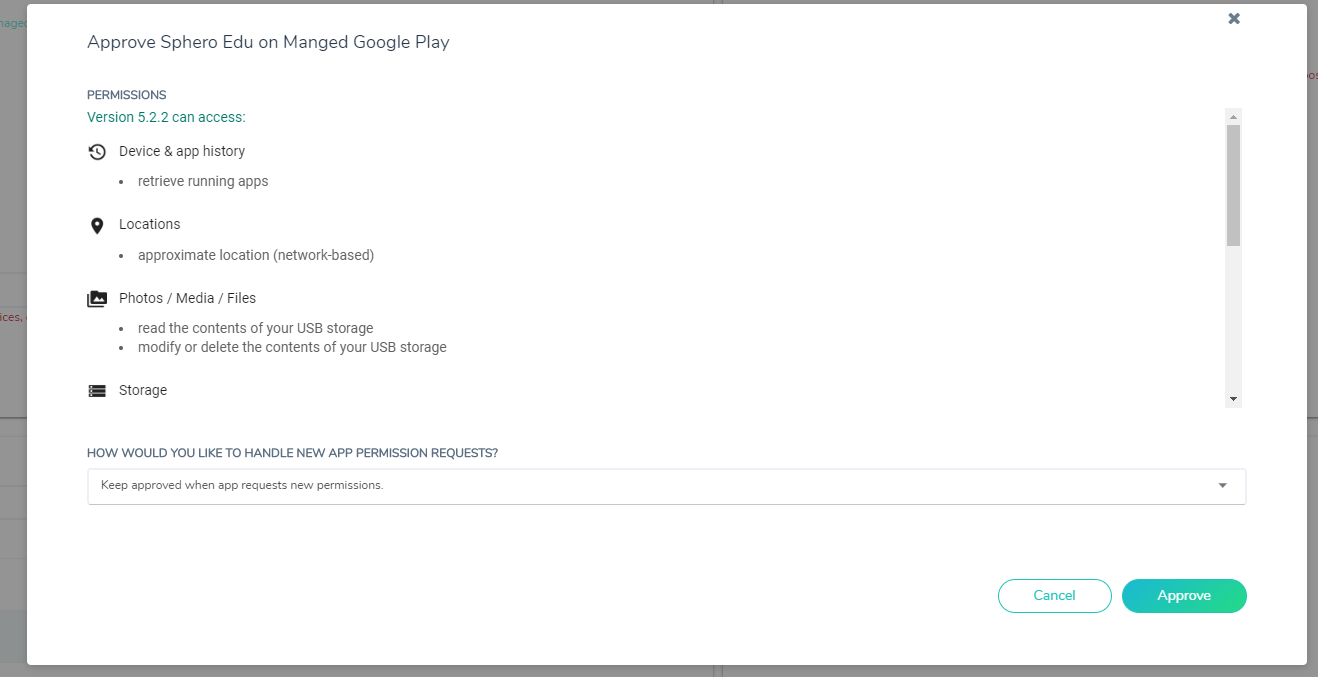 3) Click : Save Changes and Unapprove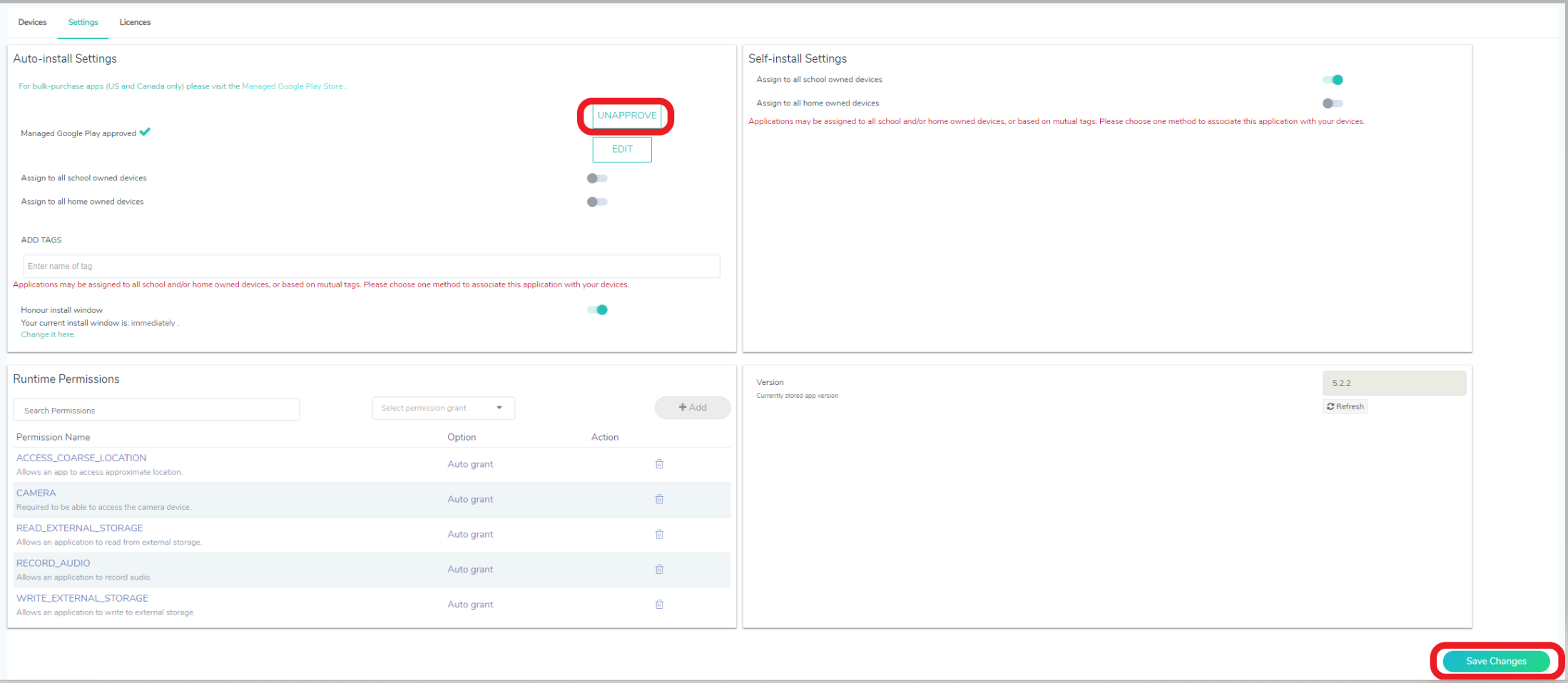 4 ) Once the Application has been successfully Unapproved 

You may now proceed to remove the applications from the Applications list.