This article will show how to create filters and pull reports from your Mobile Guardian Dashboard.
Step 1: Once logged into the Mobile Guardian School Dashboard on the left-hand side panel click on "Devices",

Step 2: Once you have been directed to the Devices page, in the top right-hand corner click on Filter.

Step 3: You can set a specific filter and save the filter Example: "Devices without tags" as you can see in the "Test Filter" I created in the screenshot below: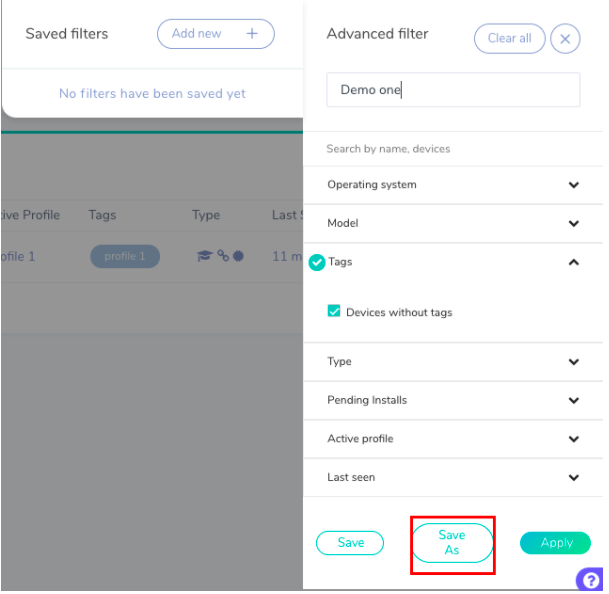 Once you have saved this filter it should now be listed as a saved filter for you to select as a shortcut.
Step 4 - Once your filter has been saved, on the left side panel below settings, click on Reports and Saved Filters.

Once you have clicked on reports and saved filters, it should list your saved filter there and you should be able to export a report ( in your desired format ) based on that particular filter. please see the screenshot below:
Please let us know if you found this helpful!
Thanks for reading :)