With the My Class section, you can create engaging lessons, experiment with new content and keep tabs on each student's learning journey.
Let's start off by adding your first class.

In the menu, go to My Classes and click on the Add Class button.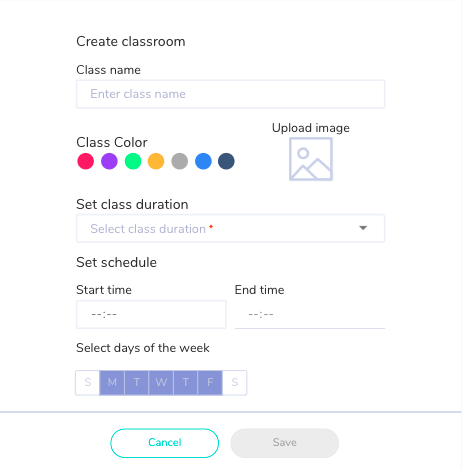 Specify your Class Name (mandatory), select your Class Color or Image by clicking on the related buttons.

Set the Class Duration by clicking on the drop down box and selecting the required duration.

Select the Start Time and End Time for the class. Clicking in the time input field will open up a Time widget.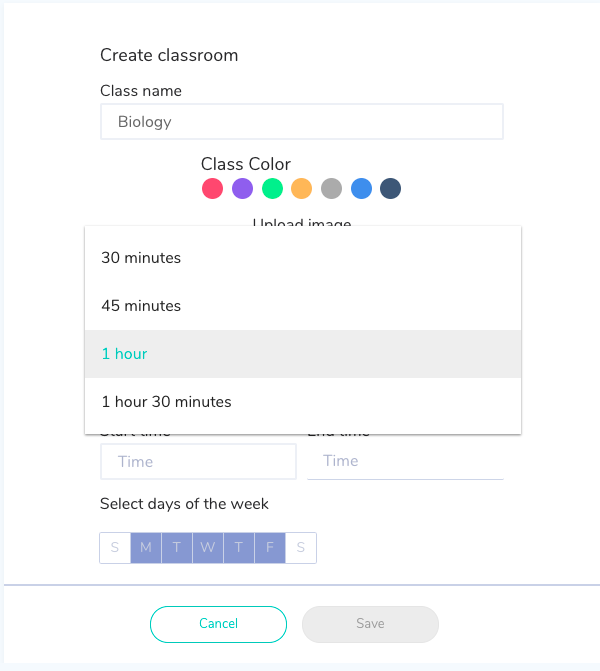 Select the days of the week that are relevant to your class, click on the Save button.
Nice work!  Your new class has been added.