All of your class sessions are saved in the Historical Section of the class. This allows you to view any of your past sessions; see who attended your class that, what content and applications were shared with the students and your sessions web filtering settings.
The Historical view allows you to review all activity that occurred during a class, it is like a snapshot of the entire class session.
To get access to all your previous sessions, navigate to the My Classes section and click on the three dots on the class you wish to view. In the drop-down menu, you should see the session option and the number of sessions previously run for this class.


Clicking the session button will display a list of all your previous sessions with a date and time stamp. Select the session you would like to view.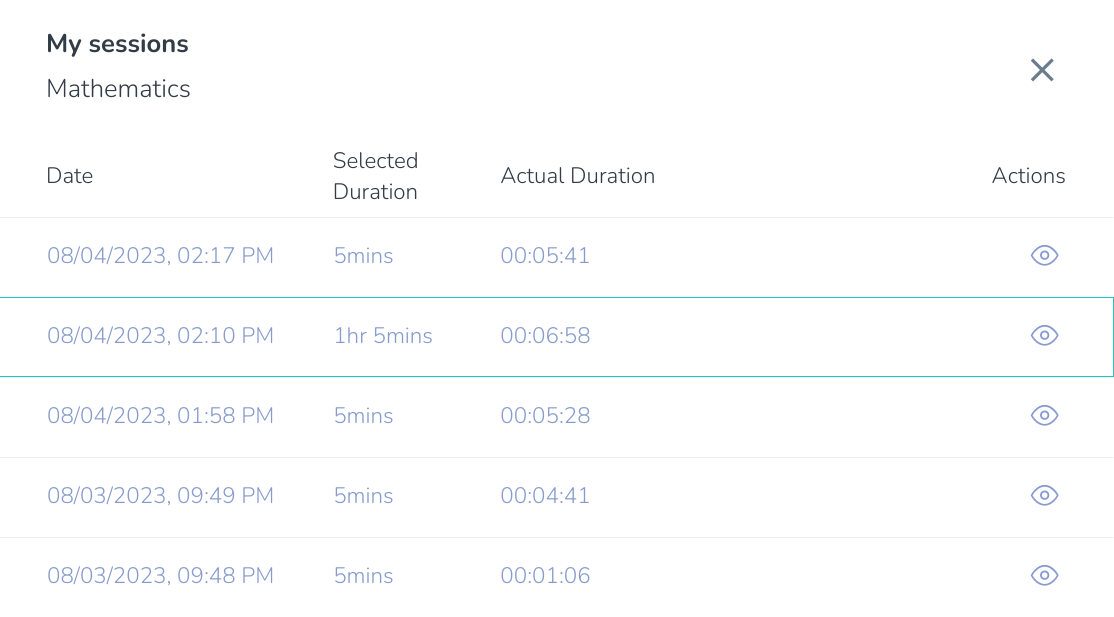 Within each historical session you will have full view of the following:



The

Students who attended the class


The

Content that was pushed to the students


The

Web Filter

and

Applications settings which you applied

The Modes you activated

The

Books distributed


A

History

of the all events which took place during the class

Watch the video below for a quick instructional guide on navigating to your historical session view.