Now that you have completed adding your classes, you can link your students to their relevant classes.
Select a class from the My Classes Dashboard, and click the Add Student button.

Enter a Students Name or alternatively Device Name in the provided input field, select the identified Student and click the Add button.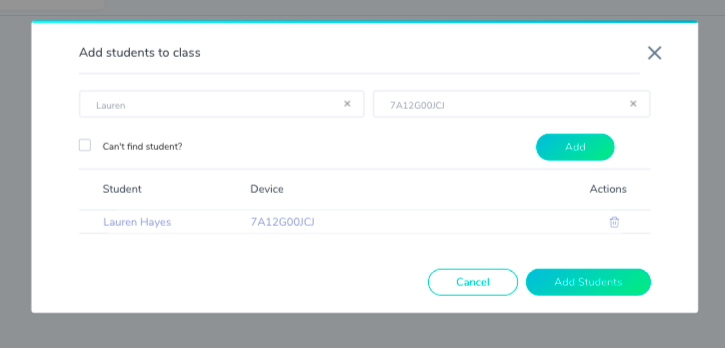 The students name will appear in the table below, only once all the students have been added click the Add Students button.
Great! Your Students have been added.