It is time for you to run your class, you can generate Join codes for each class and write them up on the board at the beginning of the lesson.

Using class Join codes, students are able to opt-in to classes from within the mobile app. Having students opt-in, ensures that their devices don't switch state when they are not in an active class.
We do have an automatic class join setting, to use this option read this guide to assist with setup: Enabling and Using Automatic Join in your Class.

To begin the class at the scheduled time, click the Start Class button.
Watch the video below to see how to start a Chromebook Class with screen share.
Now that your class has started, you might want to share the content for this session with your students. There are two primary ways to share content with your students during a class.


1. Watch the instructional video below to see how you can share class content with all your students.
2. The second way to share content is to navigate to your content catalogue and share content in this view. Below are the instructions to use this method.
Go to the Class Material menu item where you added all your relevant content, click on the Upload icon beneath the content you would like to share.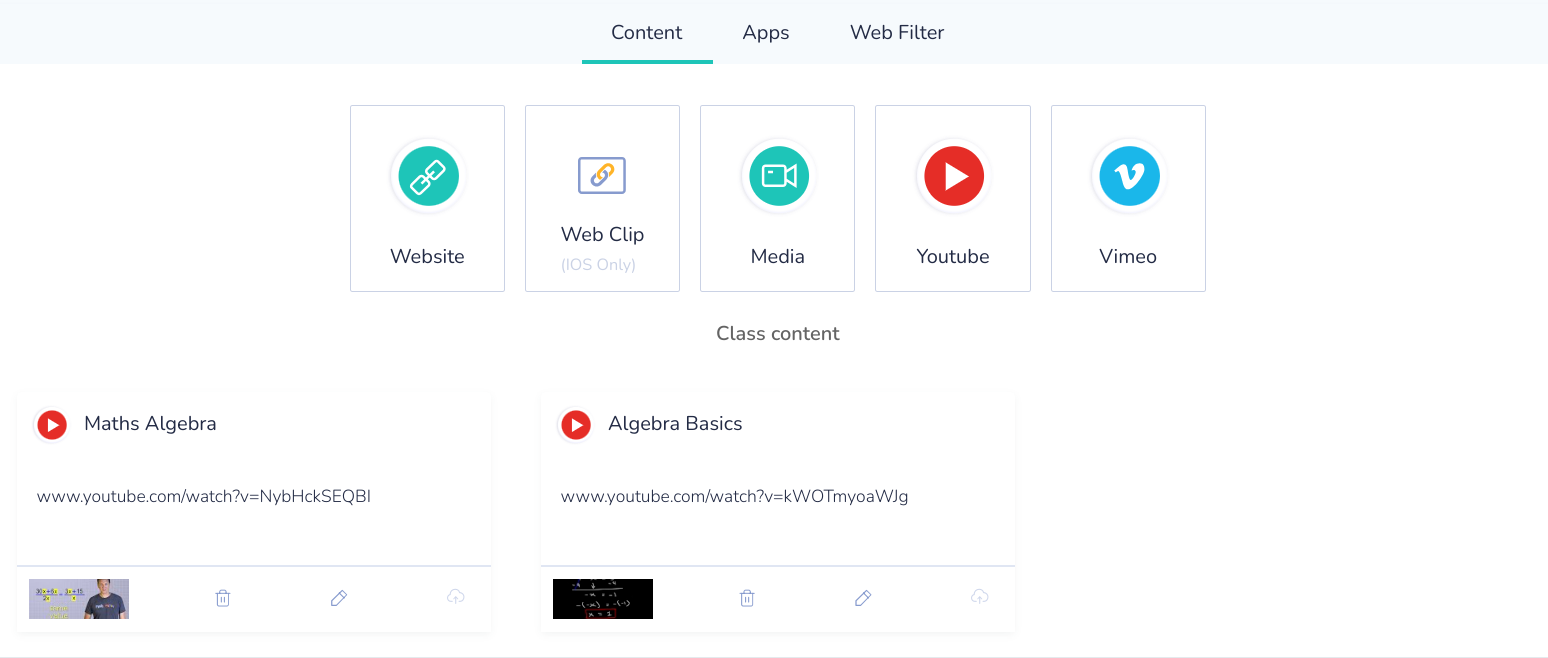 The content will now successfully be shared straight onto the devices of your students. This shared content will also be stored in the My Catalogue section of your student's Mobile Guardian Application.
Note: Web Clips will only work on iOS devices.