If enabled, Web Filtering allows you to block listed categories and websites during the class.
Conversely, if you select Allowed list, this allows you to grant students temporary access to a website, as part of a lesson.
Toggle on the Enable filter, this should expand the Web Filtering settings.
If you would prefer to block all online activity during your class, toggle Block all traffic.
i. Web Filtering Categories
In order to apply predefined blocklist categories, select the student's age category. This selection will populate a list of predefined categories. To remove any of the categories listed, click the trash icon.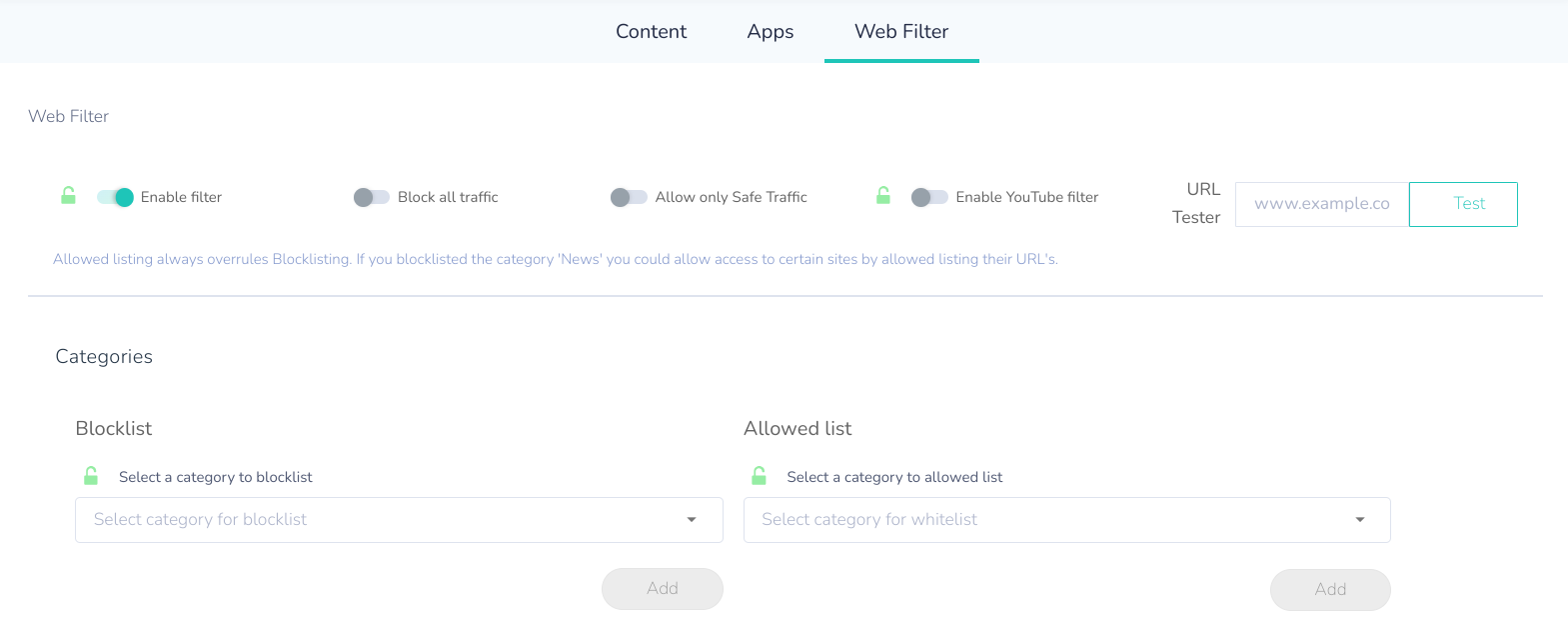 To add additional categories, click on the Blocklist drop-down. Scroll and select the category you would like to add.
Click the Add button to save your selection. Your new blacklisted category should appear at the bottom of the list.

Conversely, using the Allowed list options will always allow specified categories or URLs.
ii. URL Testing
In the Web Filter setting section on the Dashboard, you have been provided with a URL Testing feature. This is a really useful feature to test your web filtering configurations or you can use it to test the accessibility of any online content you would like to share with your class.
Simply enter the URL into the field, to test if the settings have been applied.


If the URL you are testing has not been blocked using the Blocklisting Category, you can click on the Blocklist link to action this URL.

Conversely, you can use this feature to test if a website you are trying to access has been blocked.
Please let us know if you found this helpful!
Thanks for reading :)