The final steps in creating your dashboard are to create some Report Cards and set up additional users if required.
Take advantage of our fantastic range of 'at a glance reporting' feature using the pre-configured Cards from the Dashboard section. First off, click Add Row to choose from one of the row configurations on offer. Then simply drag and drop report Cards from the menu on the right hand side to an empty slot in your row as shown in this video:
You can also adjust the parameters of some cards to further customise your dashboard (as seen in the later stages of the video).
Finally, its time to invite other users to your dashboard. The users can be added from the Settings > Users section. From here you can invite additional users and give them different Role Based control of your dashboard – from Admin down to Parent.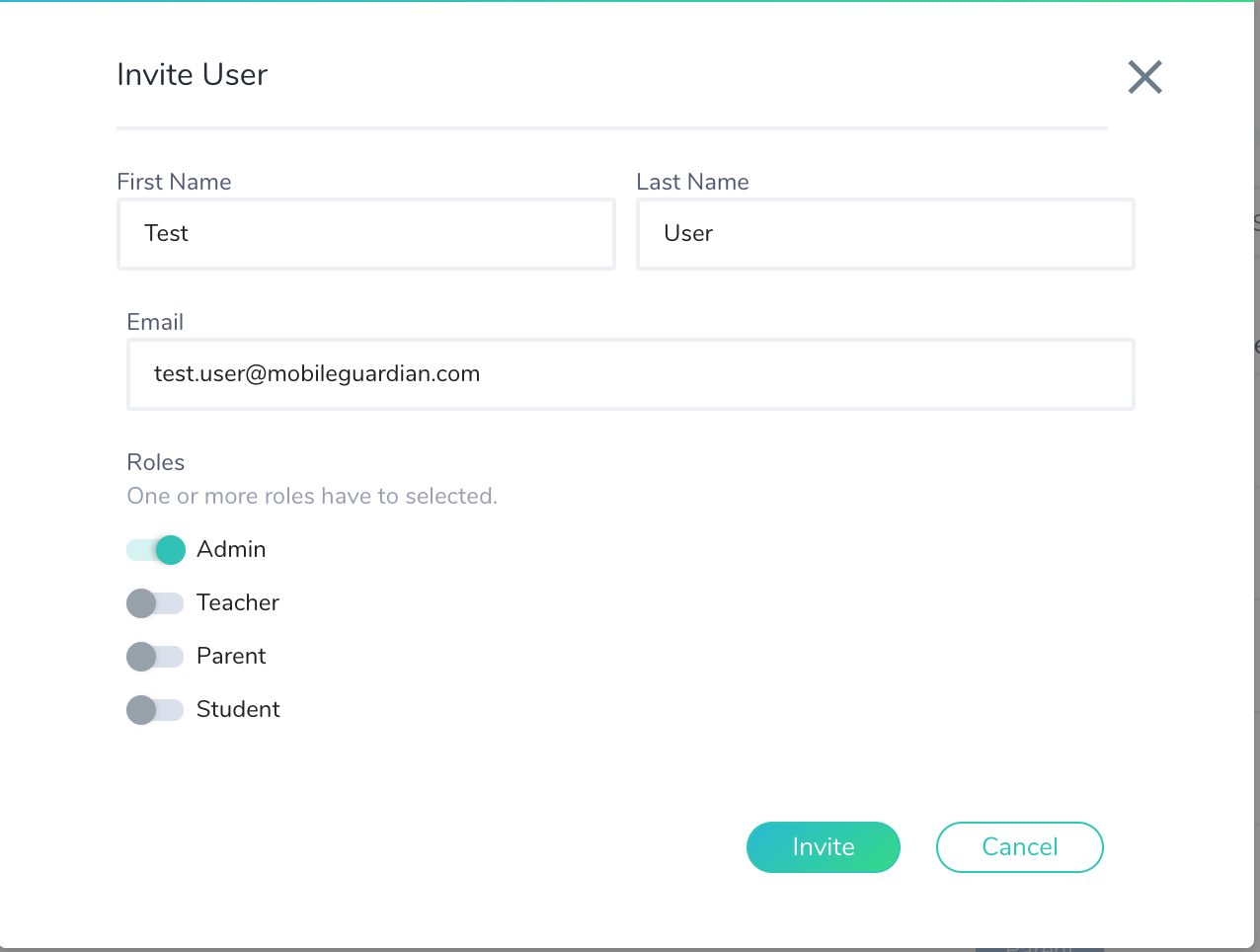 Congratulations! You have completed your first steps towards fully managing your devices. Now with the information you have learned from these getting started guides we recommend you dive in and immerse yourself with your Mobile Guardian dashboard.
Don't worry if you get stuck – we have a fantastic Online Knowledge Base available full of guides and videos on all aspects of the dashboard and also our Support Desk if you need further assistance.