Now that you have completed Part 3 of the Setup we are now moving onto setting up the Gsuite Enrolment on the Mobile Guardian dashboard.
Please now continue on to Part 4 below
Part 4
I. Navigate to Settings > Chromebook Settings and click 'Load JSON'
Now search your downloads folder for the .JSON file you downloaded previously in Part 1 and add this file as well as add the Super Admin email address in the "Google domain admin email address" field and click "Save Changes"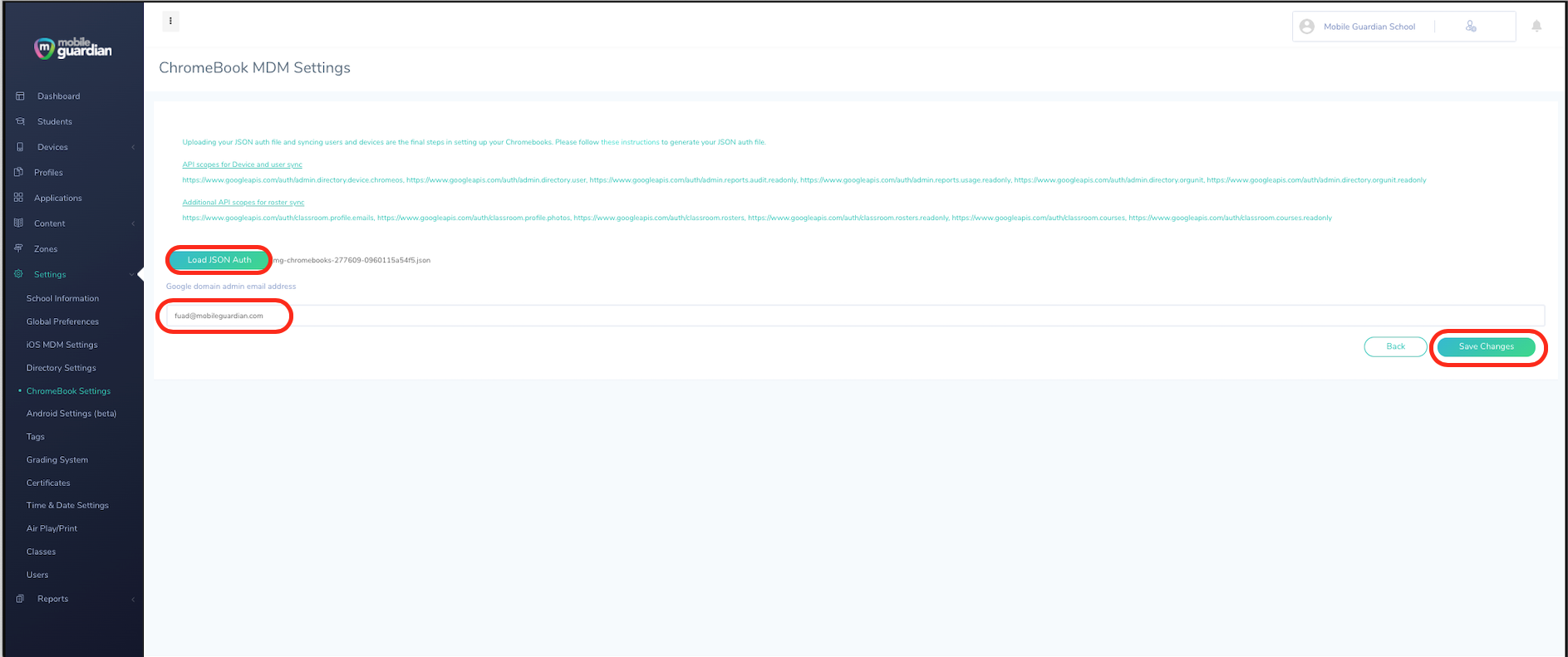 II. Once you click on save changes and have successfully uploaded the .JSON auth file you should see the following page.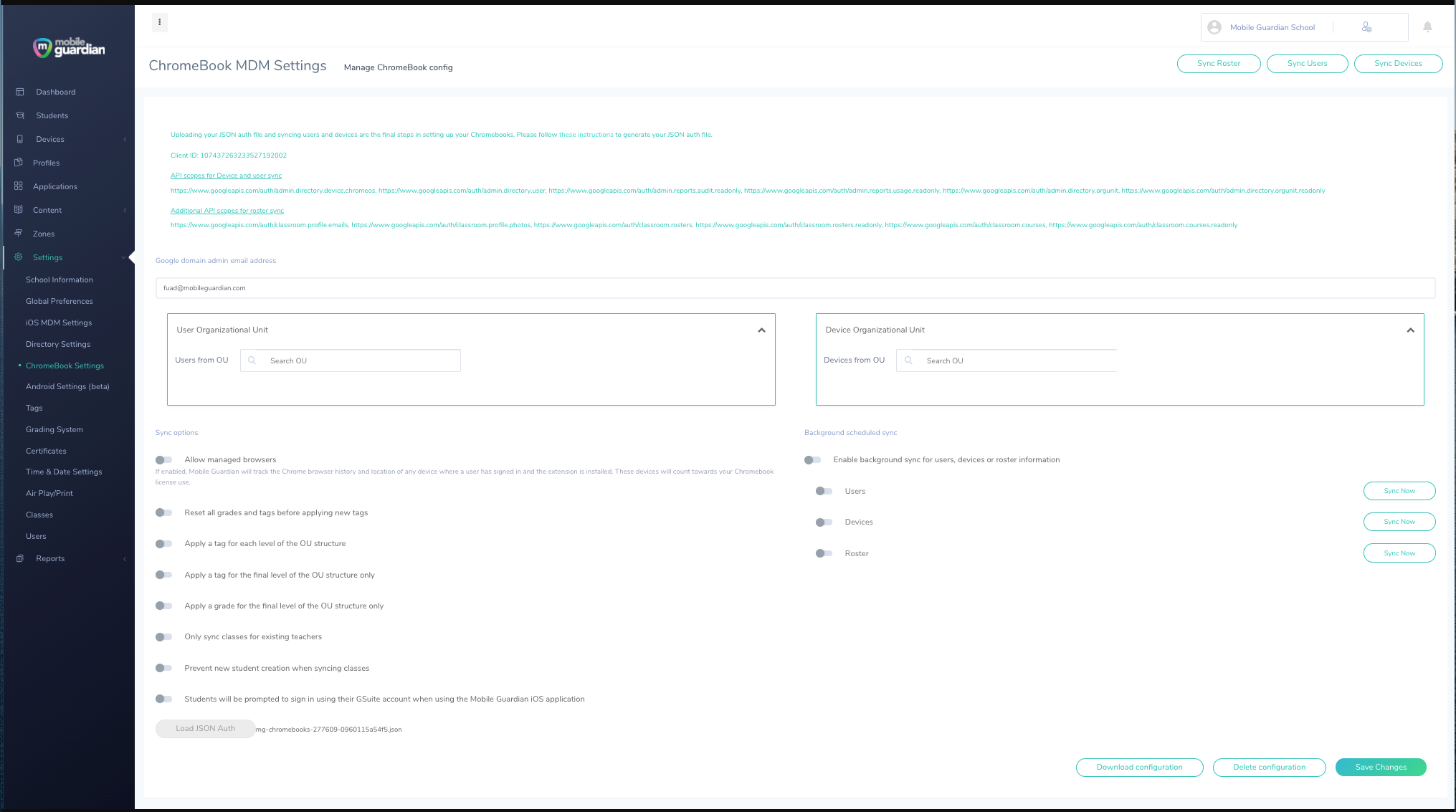 III. You may now proceed to choose the relevant Sync options, if necessary based on description, however, if not please leave this turned off as default.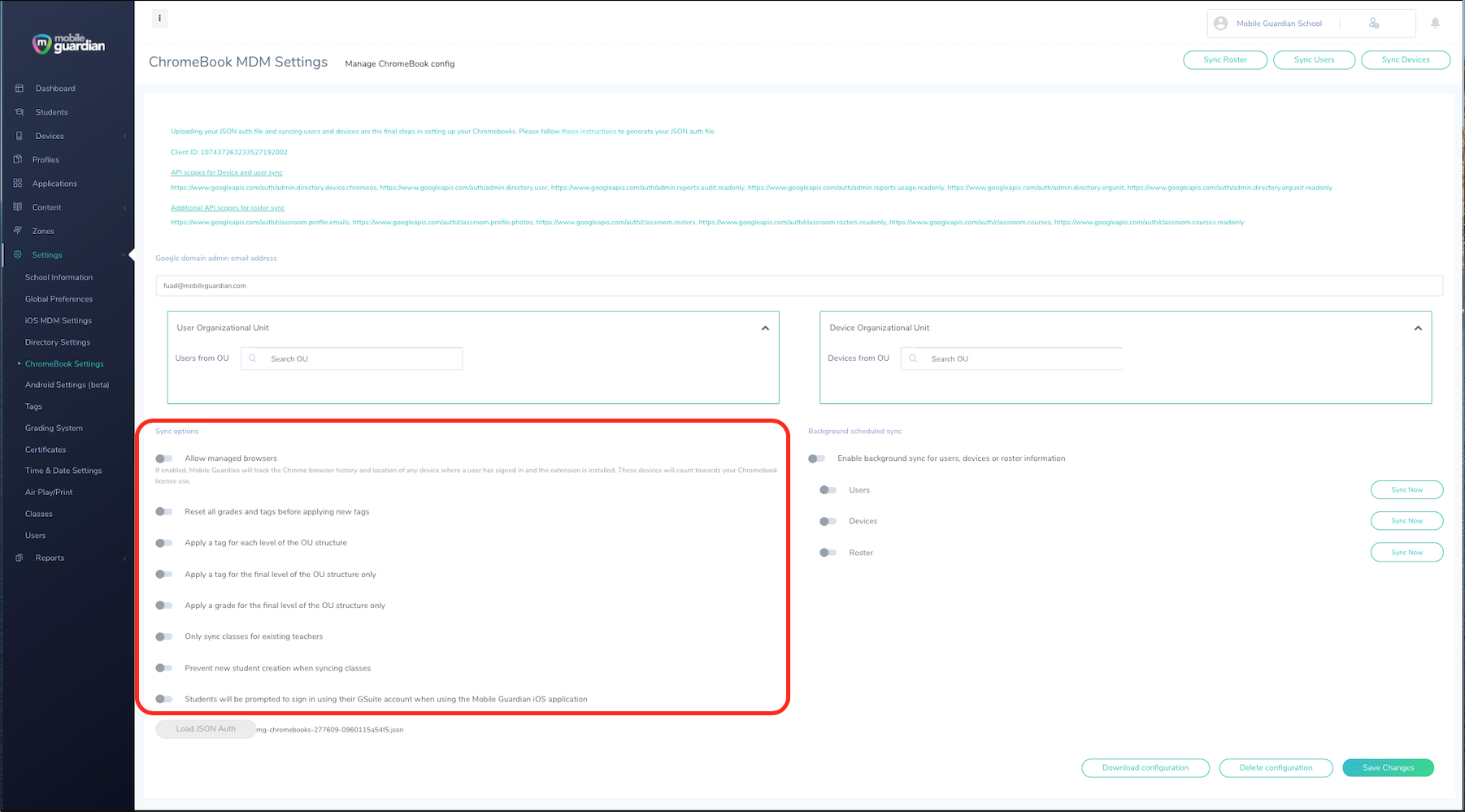 IV. The next step which is very important is to select the relevant user OU's you would like to sync from G Suite to Mobile Guardian as well as selecting the role for users in those respective OU's.
When you click in the search field it will pull in the OU structure from your G Suite domain and you can select the desired OU's and click add.

You may now select the role for the users in that particular OU eg. Admin, Teacher, or Student. Initially, you would like to focus on the student OUs.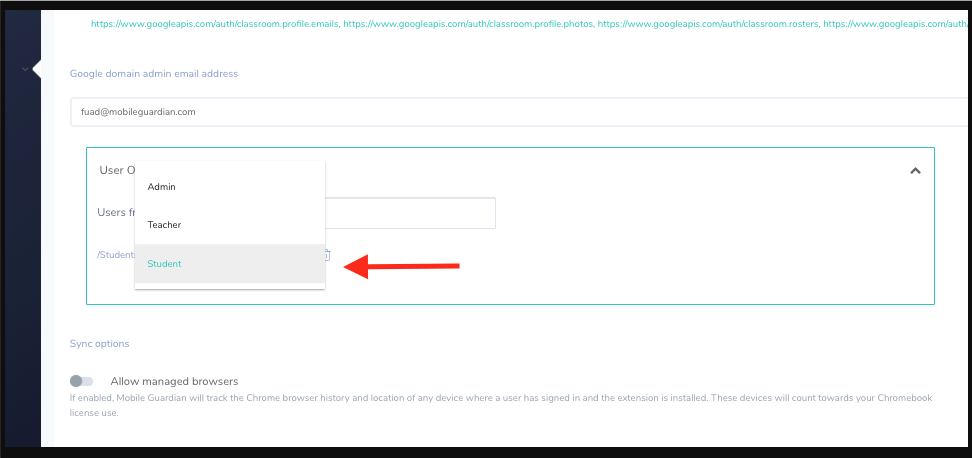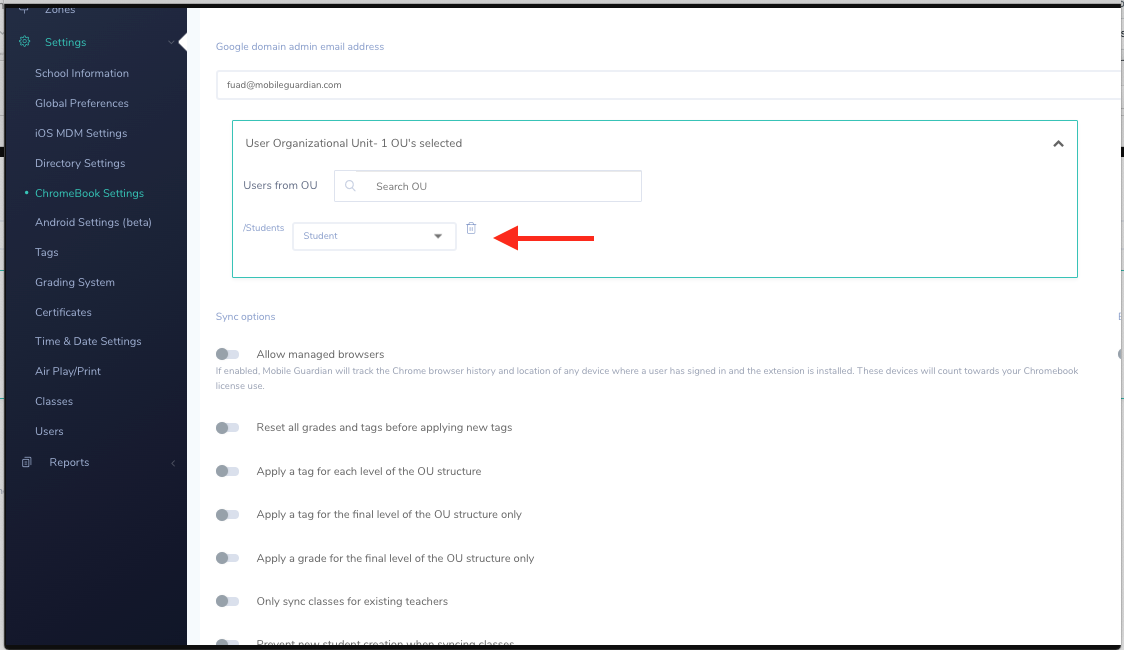 V. The next step which is equally important, which is to select the Device OUs, where all your Chromebooks are located. Please ensure all the Chromebooks you are wanting to manage through Mobile Guardian are a part of the OU/s you select in this section and click "add".

VI. Now that you have setup all the necessary information above and you have confirmed that all the information is correct, you may click on "Save Changes" at the bottom right of the page.

VII. You may now proceed to sync across your Users, Devices, and Classes (Roster).
Please click the "Sync Now" button for each of the sync options you would like to sync.
Please note: you will need to wait for each sync cycle to complete before doing the other and you will see a status screen in the top right of the page indicating what is being synced as well as the sync progress and when it's complete.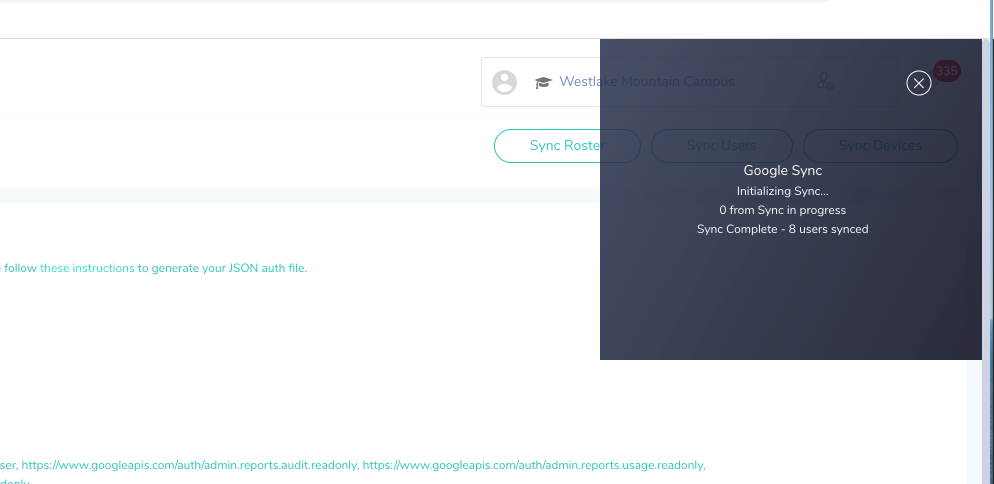 You can set an automated sync schedule for each item by clicking "Enable background sync for users, devices or roster information" you may set your sync frequency as well as time window, and this will run as per schedule in the background.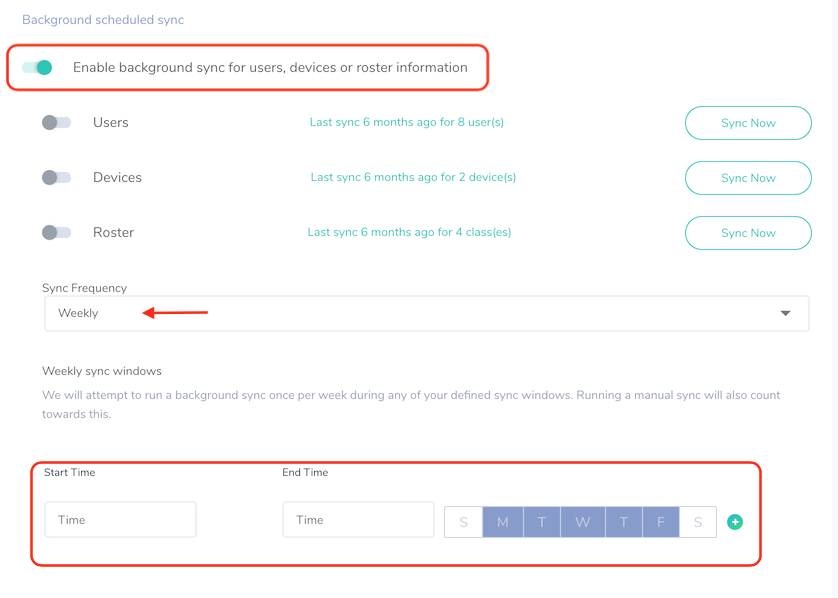 Once the sync is complete you may navigate to the respective locations on the Mobile Guardian dashboard to find the synced information eg. Student, Devices, and Classes.
Students
To view the synced students Navigate to Students > All Students. The students synced from G Suite will have a G Suite logo next to the student name.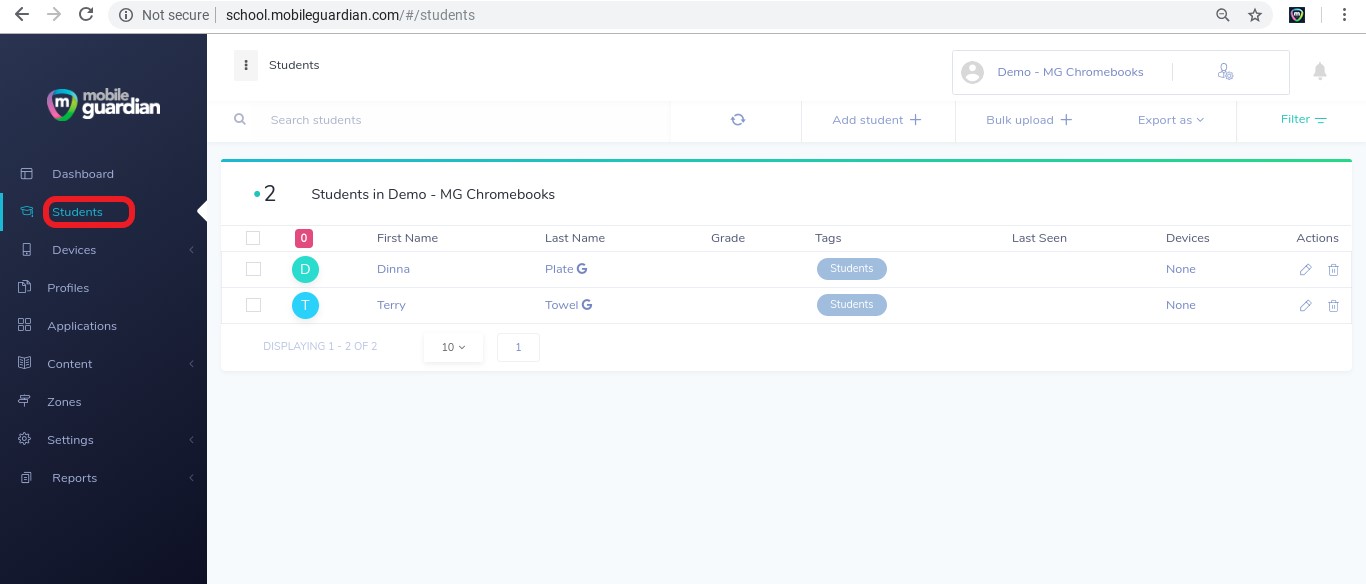 Devices:
To view the synced devices Navigate to Devices > All Devices you should see a list of all your Chromebooks that were synced from G Suite.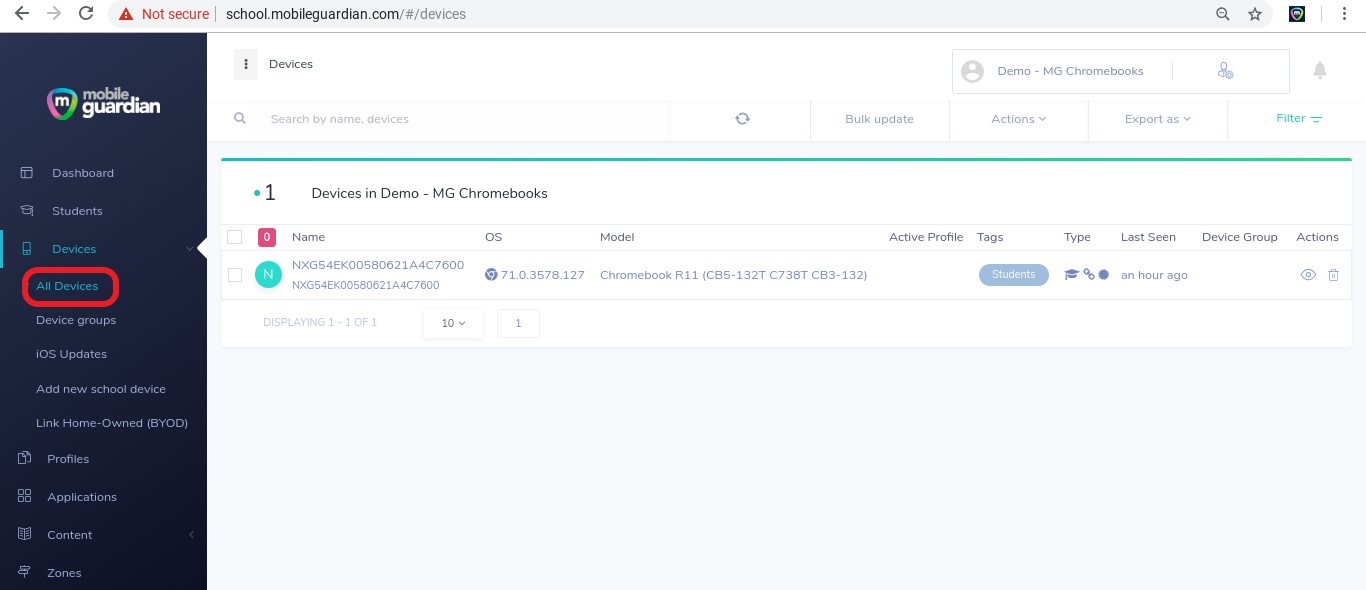 Classes
To view classes (Roster) synced from Google Classroom Navigate to Settings > Classes you will see all classes synced from Google Classroom listed and will have a G Suite logo and theses classes will contain Teachers and Students.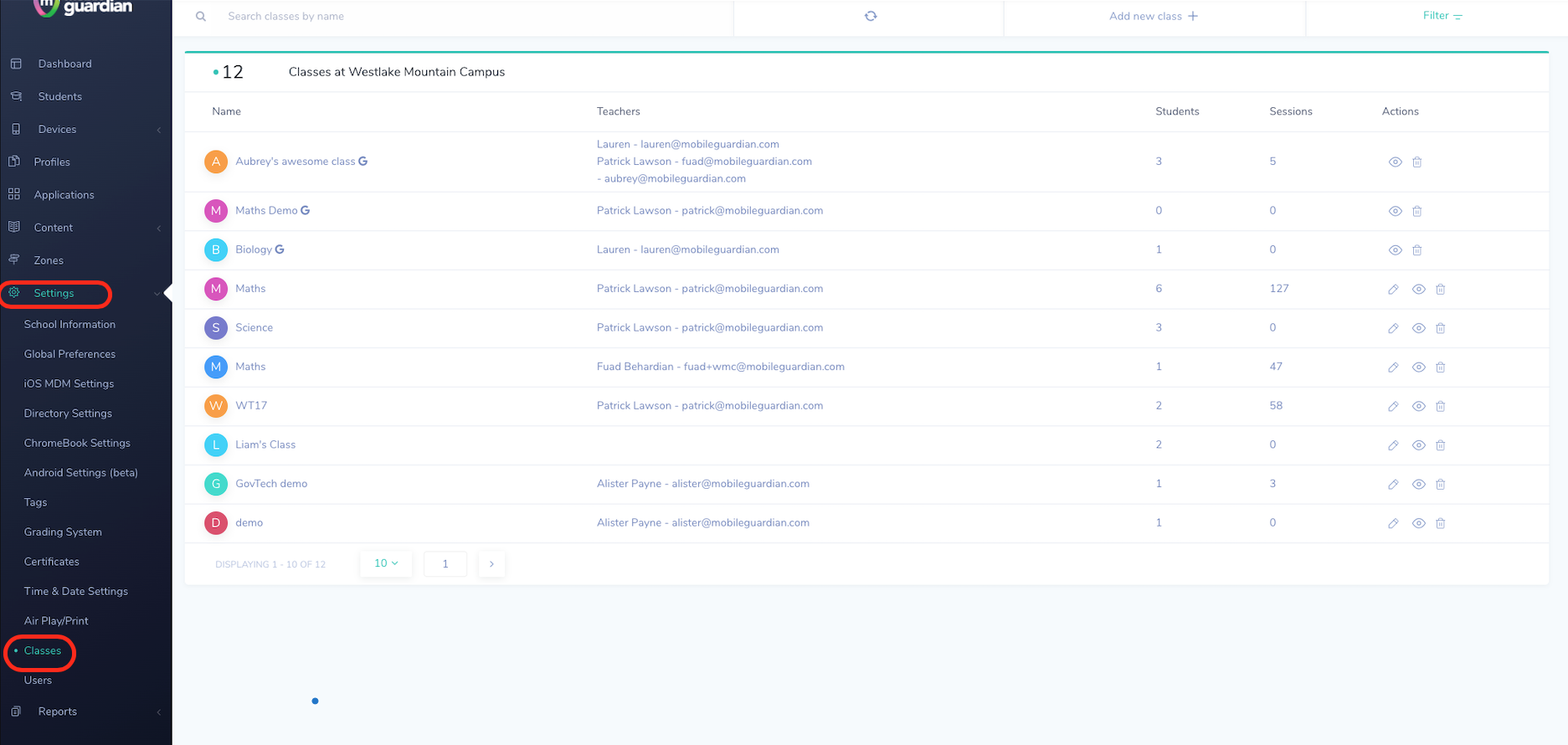 Congratulations, you have completed the Chromebook Setup process.
We hope you found this helpful.
Thanks for reading :)