After registering for Mobile Guardian, you can link your child's device(s) to a school.
After registering, log in to the Mobile Guardian website as the parent for your child's device and click on the Add/Link device button in the Home section.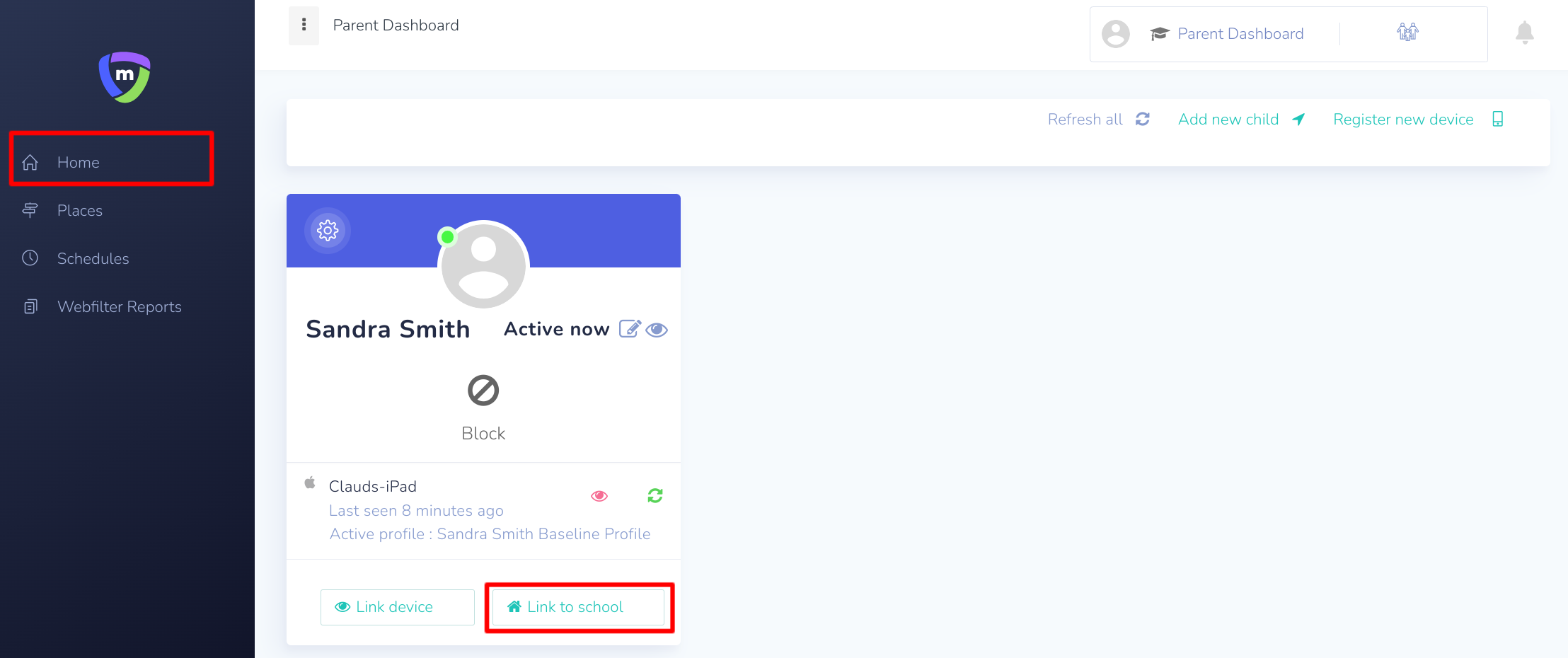 If your school is displayed – in our example, MOBILE GUARDIAN SECONDARY, select a registered device from the drop-down list and click Save.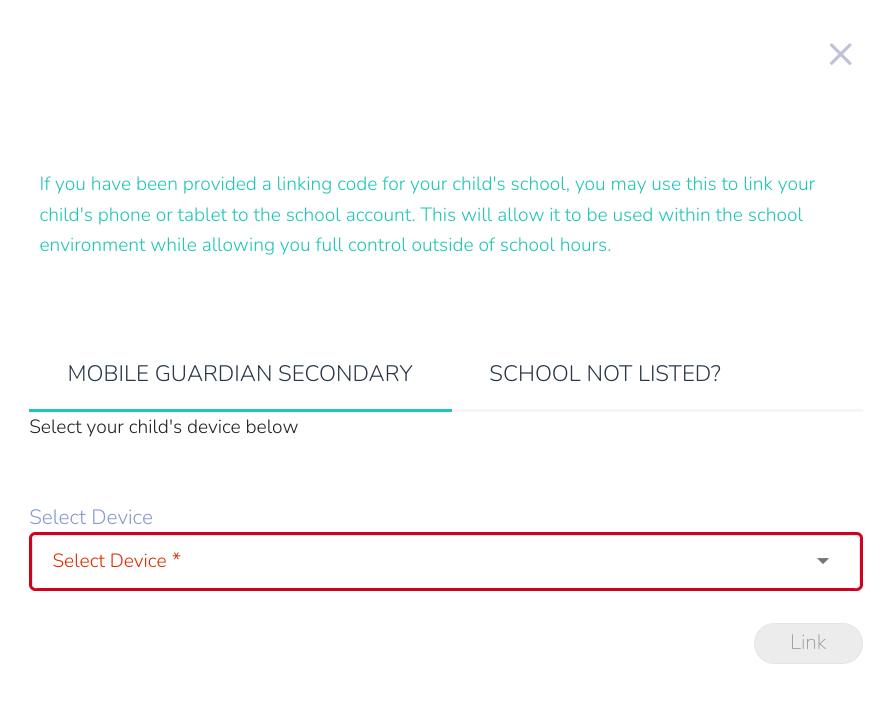 Note: If the device isn't listed, you'll have to register one first.
If your school is not listed, click on the SCHOOL NOT LISTED tab, enter your link code and click Link.