A geofence /zone based on location can be created, to used by profiles which govern device restrictions. Each zone's location can be identified by either Beacon, SSID or GPS co-ordinates.
Go to the Zones section and click on the Add New button, or click on the Pencil icon for an existing zone to edit it.

Specify a Zone Name, which is mandatory, and a Description, which is optional. You can specify whether notifications are sent when the device associated with the zone arrives or departs from the location. To do this, click on the corresponding slider to enable / disable it.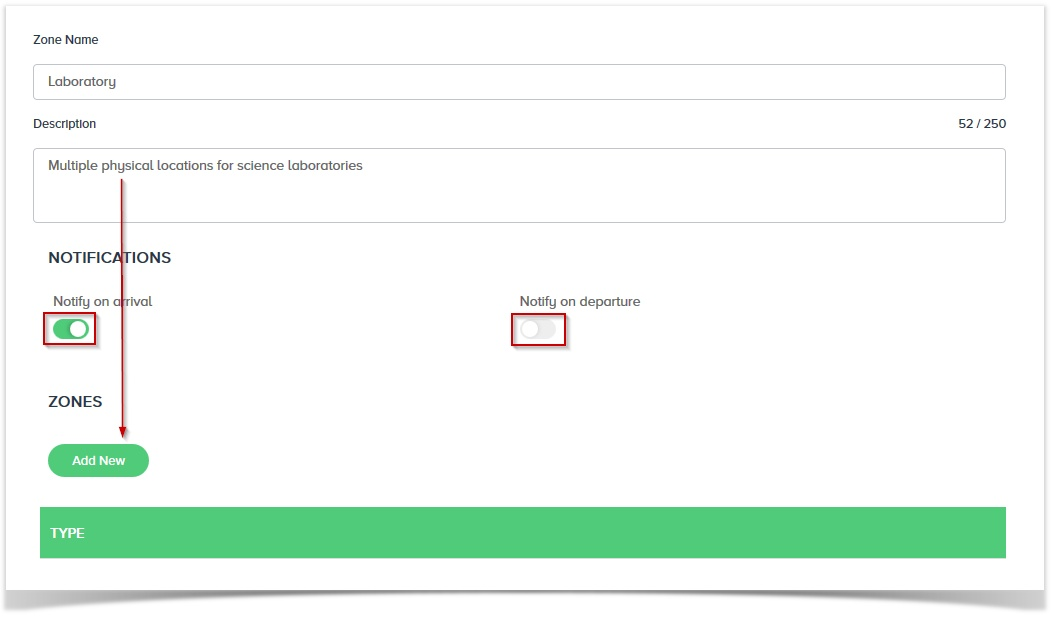 Zones can be added based on Coordinates, SSID or Beacon.
Selecting Coordinates allows for an address or place to be searched for on the map or a location to be selected. Type an address or click a place on the map.
Note: The radius of the selected location can be expanded from the default 400m.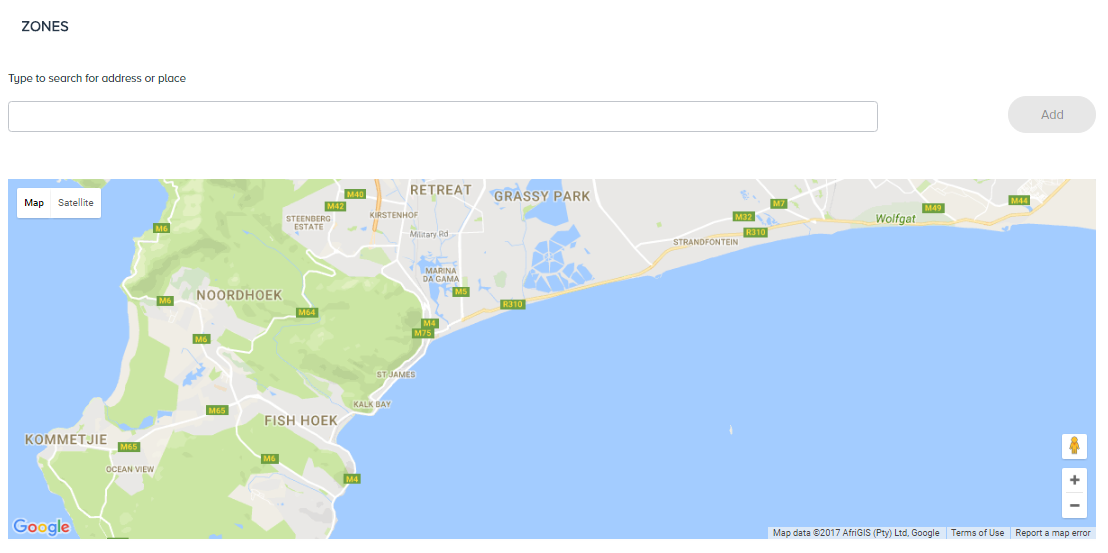 To select the highlighted location, click on the Add button.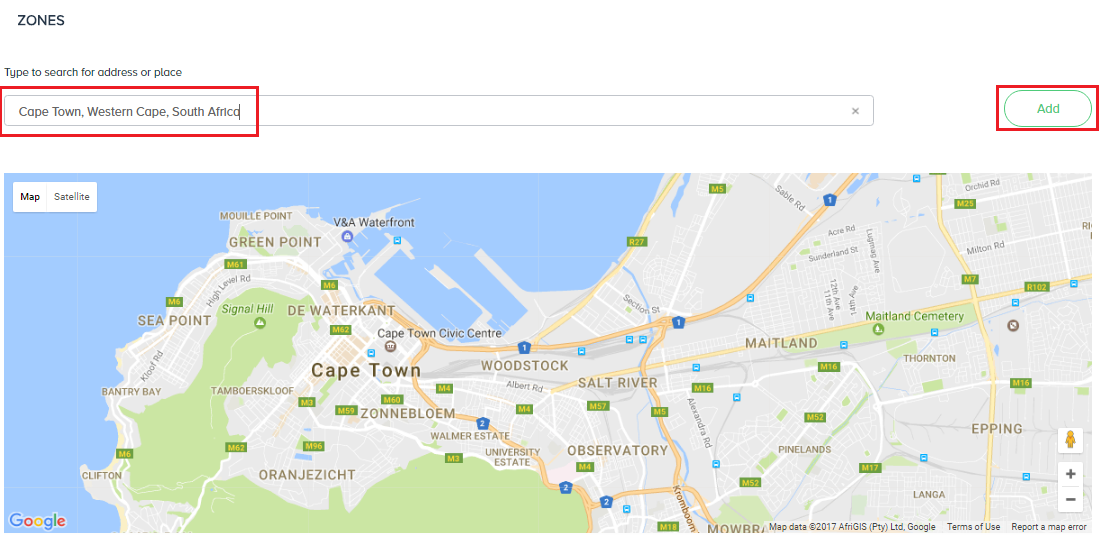 The location will be highlighted as shown below: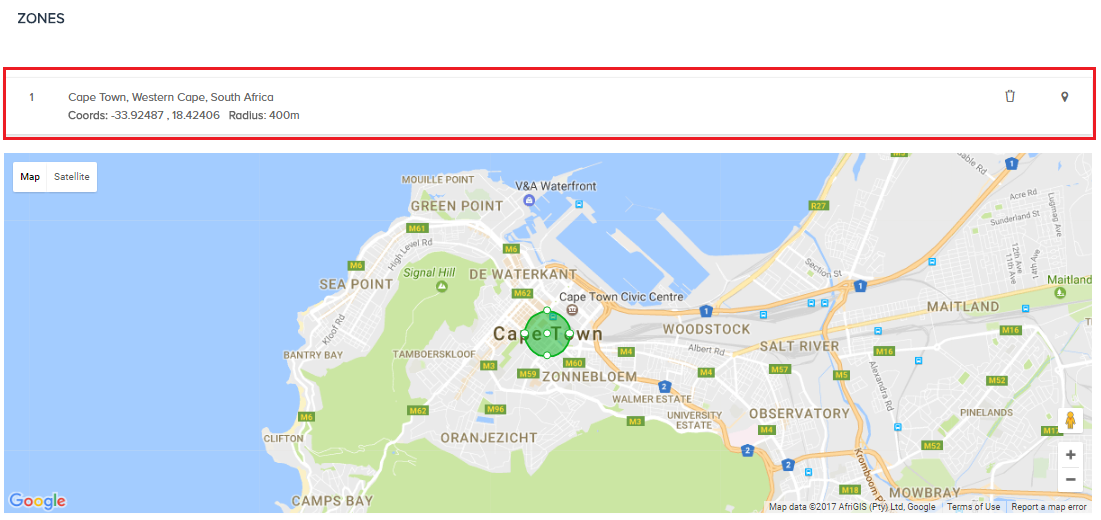 To add the location as a zone, click on the Add button.

Click on the Create Geofence button.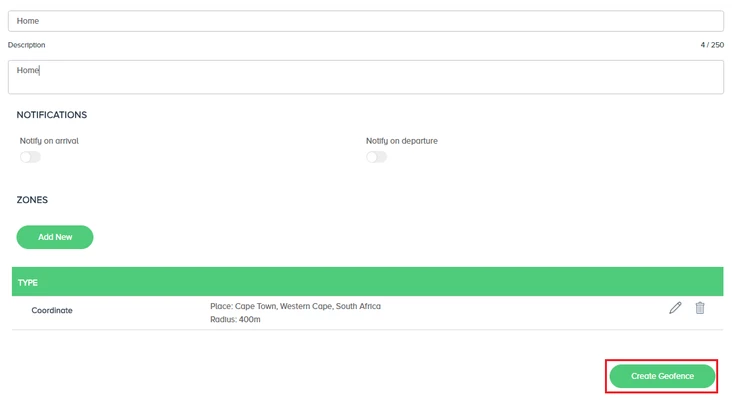 New geofence can be found under the Zones menu: