After registering, log in to the Mobile Guardian website as the parent for your child's device and click on the Add/Linkdevice button.

In the Android section for the Add/Link device page, locate step 1 and click on the Play Store link.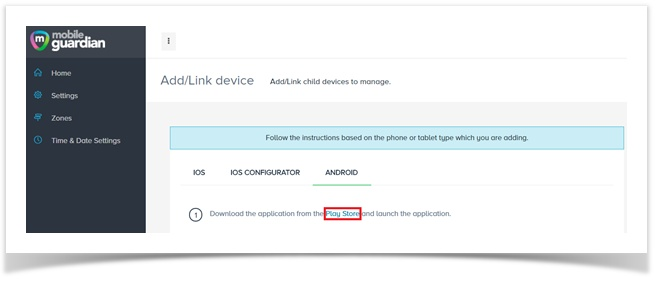 To complete the installation process, follow the prompts for steps 2 and 3.
Note: The installation process takes roughly 5 to 10 minutes depending on internet connectivity.
Once the installation is complete, the device will be displayed on the Home screen as shown below: